Japanese studio Nendo has created N02 Recycle chair for the Danish furniture brand Fritz Hansen. The marvelous stackable chair collection is made from recycled polypropylene. The design of this chair was inspired by a simple crease of paper.
Composed of a rounded and curved surface, the N02 Recycle is a comfortable relaxing piece of furniture that wraps around the body. The backrest has a single and plain fold line, which firmly supports the lower back while the thickness of the backrest increases the comfort.
The elegant shell of the chair is circular plastic – it is made of recycled plastic that can be recycled again at the end of its life.
Fine adjustments have been made from the top to base of the shell that creates flexibility and gives enough strength and support. The chair will be released in four-legged, sled and swivel base versions in November 2019.
Also Read: Nendo and WonderGlass Join Hands for Melt Glass Furniture Collection
The chair comes in multiple seat colors – black, grey, dark orange, dark red, dark blue, light blue, and off-white. The collection comprises a four-leg variant that can efficiently stack, with both colored and chrome legs, a sled base and a swivel base. The additional arm options are available for the swivel and four-leg chairs.
Each chair is entirely recyclable and completely made of upcycled plastic. The plastic for N02 Recycle chair was discarded household plastic waste, which was collected, processed and upcycled in central Europe.
The minimalistic characteristic, different versions, and hues bestow N02 Recycle chair more versatility that makes it impeccable for a variety of surroundings such as dining rooms, home offices or meeting rooms.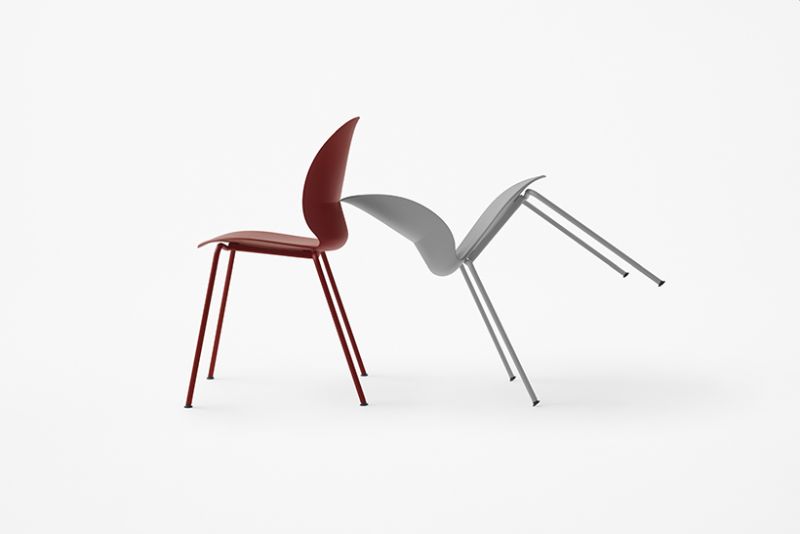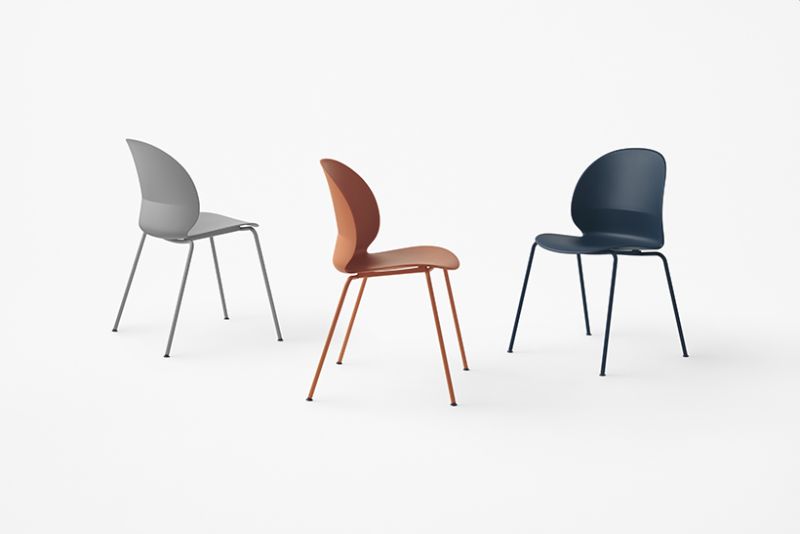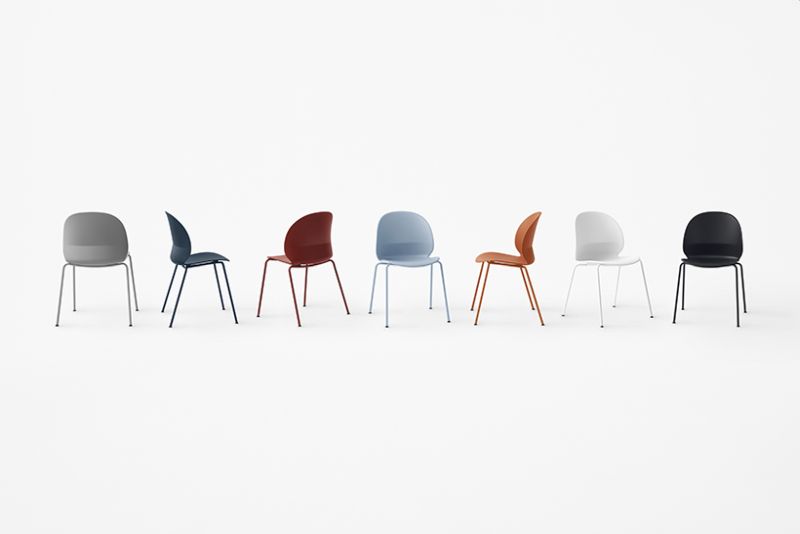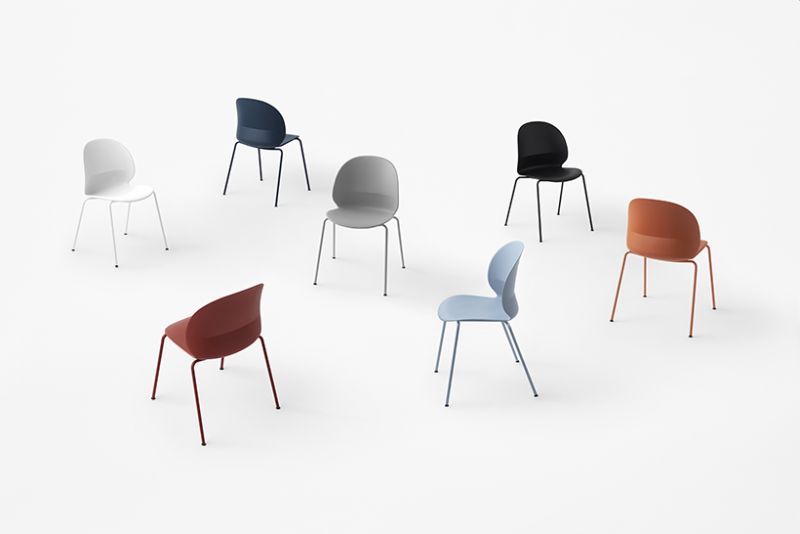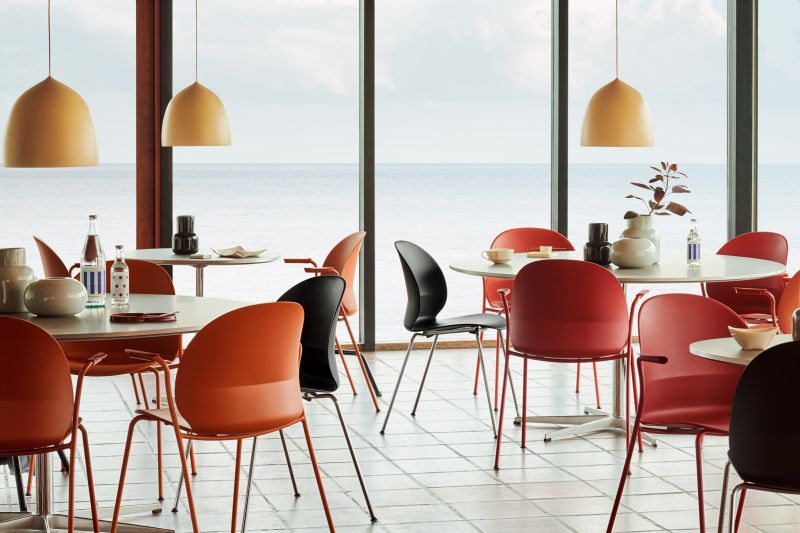 Via: dezeen