Looking for a quality vacation home that connects you with nature? Have a look at the gorgeous Fairhaven park model home by Wildwood Lakefront Cottages, a company that offers wonderful vacation cottages. Their custom park models are designed to offer full amenity and energy-efficient getaway even in a compact space.
Fairhaven is another amazing mobile unit that includes all comforts of a home, but without the constant maintenance required by a full-sized vacation home. This living space is perfect for nature lovers, who would love to change "outdoor" to "indoor," and vice-versa.
From exterior to interior, everything in this park model home screams "luxury." The compact but opulent living room includes a warm fireplace for creating cozy atmosphere. The living room also has a TV, built-in shelves, and a tiny corner for book-lovers near the windows.
Kitchen is connected to the living space, where a small dining table is placed for enjoying meals with your loved one. Just imagine having your meal with your bae, while looking at the exotic landscape views.
Another awesome section of this vacation home is the rooftop deck. This open space not only connects the inhabitants with nature, but also offers a luxurious seating area for relaxation. The rooftop deck is also outfitted with an outdoor fireplace to keep you warm during cold evenings.
It is an idyllic vacation retreat for love birds, who want to escape the world and spend some quality time together.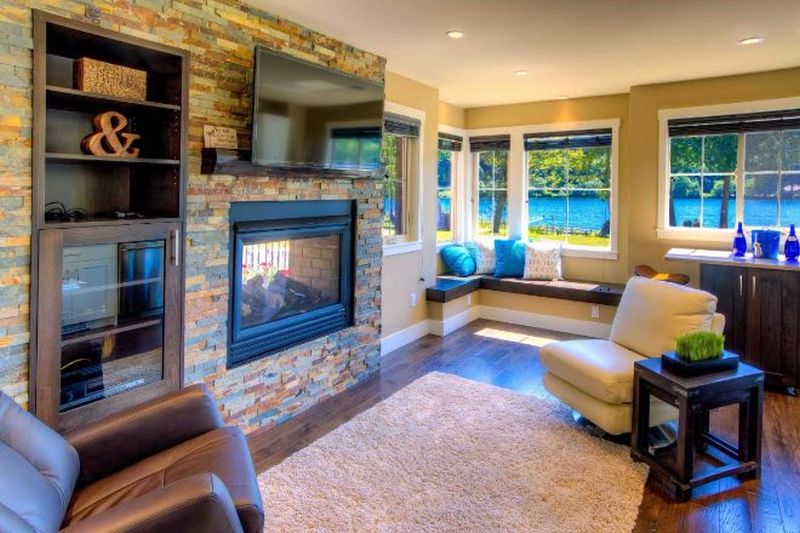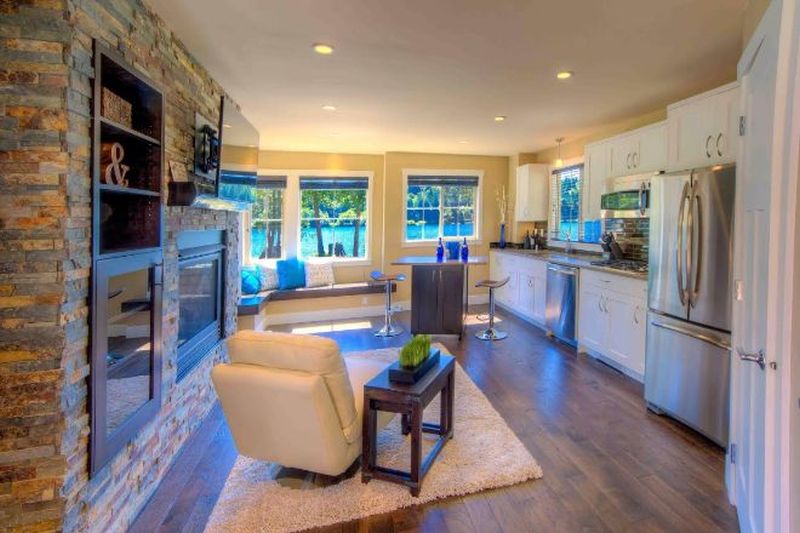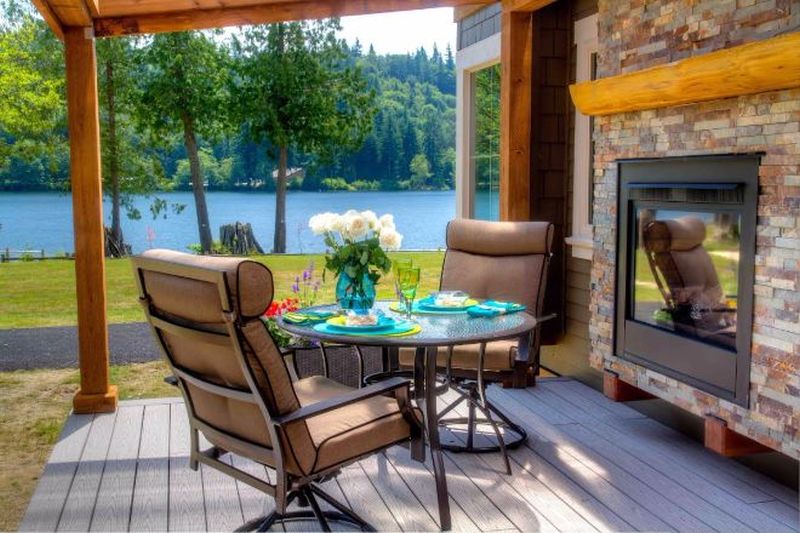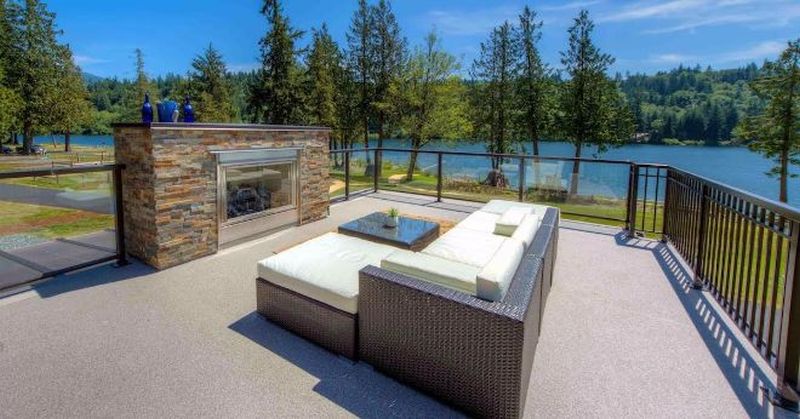 Via: TinyHomeTour