The Portuguese luxury brand Luxxu will debut its newest collection of handcrafted luxury furniture, lighting, and accessories at Salone del Mobile 2018. The collection that will set the design week ablaze includes a range of products like Suspicion console, Crackle mirror, McQueen chandelier, Charla dining chair, Prisma side table, Apotheosis TV cabinet, and more. All of them are unique and created with exquisite details, capable of elevating the look of any surrounding.
Starting its journey from lighting design, Luxxu is now branching out into the furnishings sector too. With the launch of its products at such an acclaimed international fair, the company is likely to make an impact on the global market.
Suspicion console
Combining Nero Marquina marble with fine brass lines, the Suspicion console table can become a functional addition to any home. It exhibits a modern appeal with metal accents, combined with the dark marble body. Attention to lavishness continues on throughout its body thanks to intricate cracks and metal accents.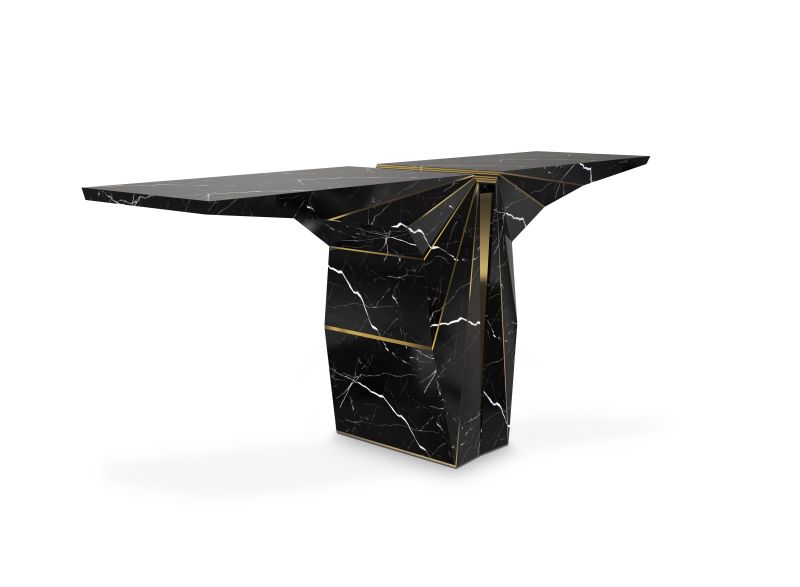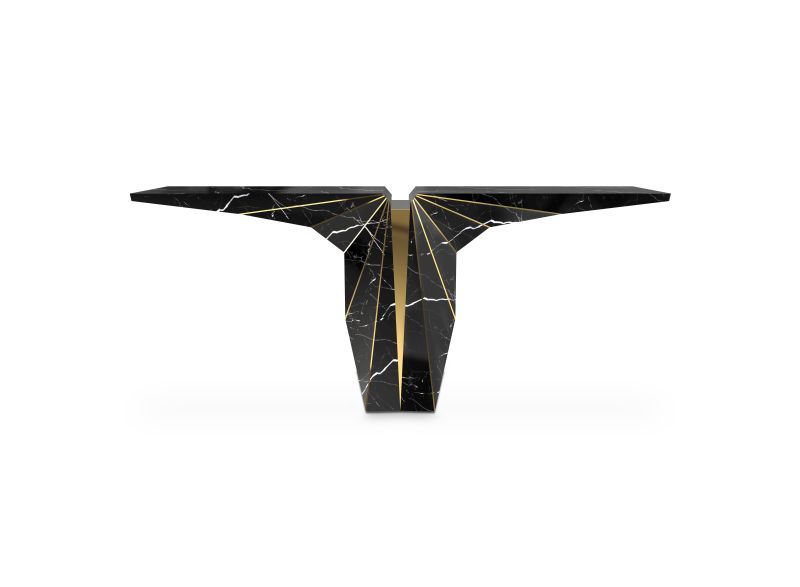 Crackle mirror
Crafted with gold plated brass and smoked black mirror, it is an avant-garde wall mirror design from Luxxu. Inspired by the opulence of golden nuggets, it consists of a smoked black mirror housed within a gold-plated brass body. Its geometric design mimics a shattered mirror blessed with the ability to create an unmatched impression for glamorous interiors.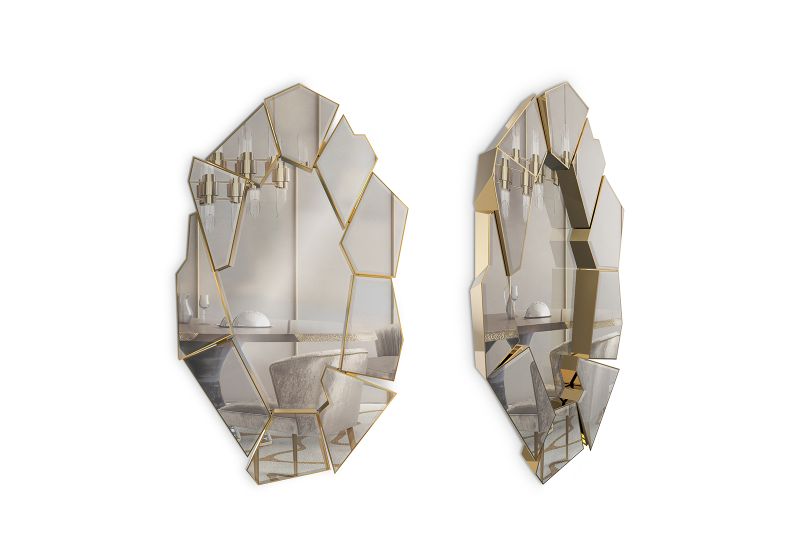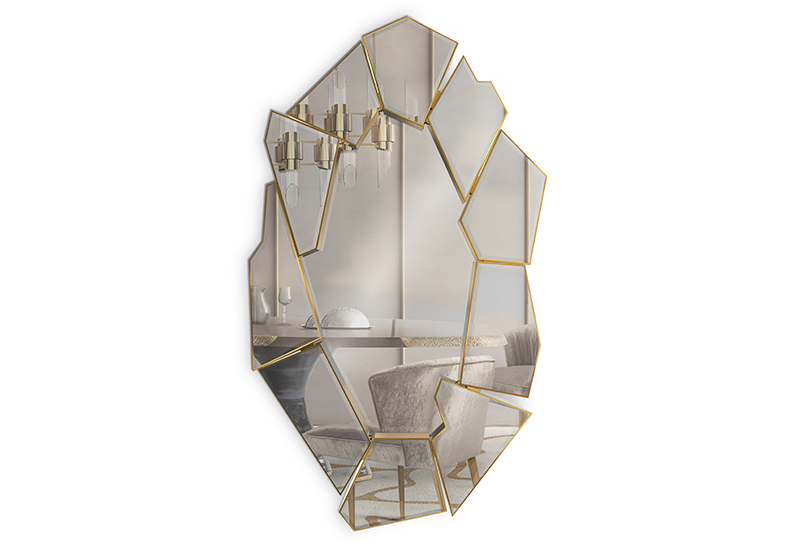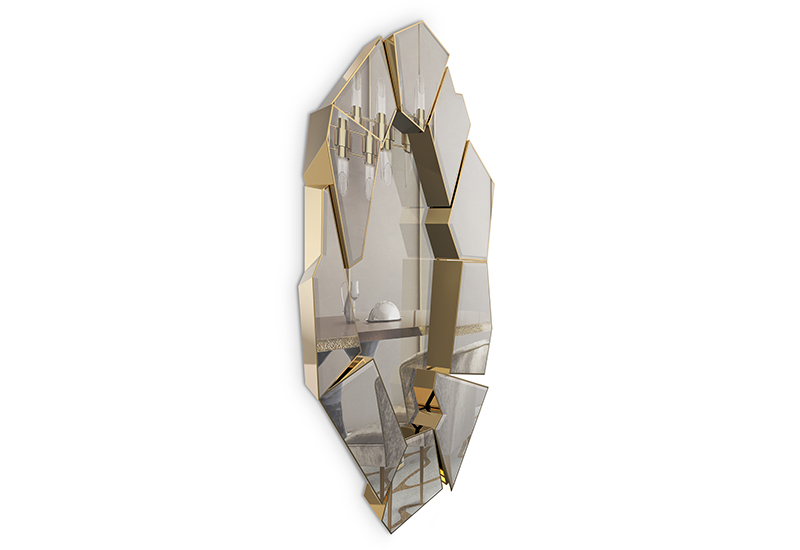 Also Read: This Cuddly Sofa is Made of Stuffed Balls
Anguis modular sofa
Distinguished by its peculiar form, Anguis is a modular sofa that can be configured in a variety of profiles without losing its comfort and luxurious facet. Crafted from wood and upholstered in synthetic leather, it is a highly comfortable design that combines elegance and delightful shapes.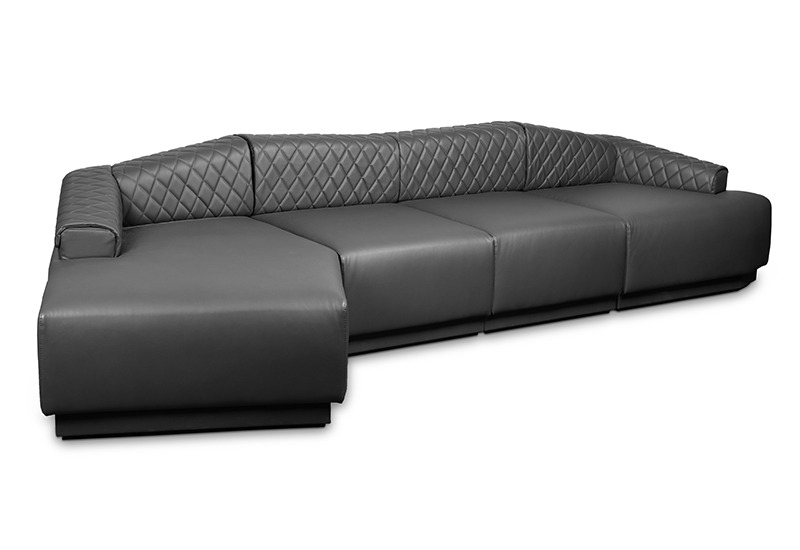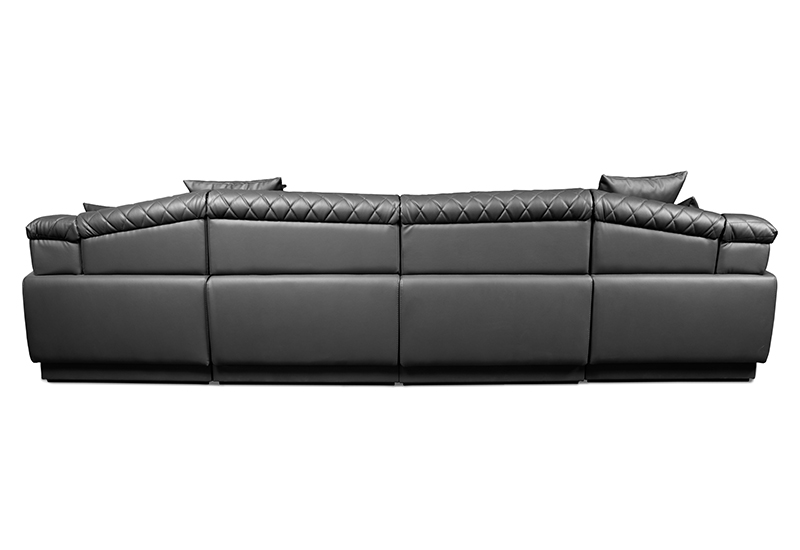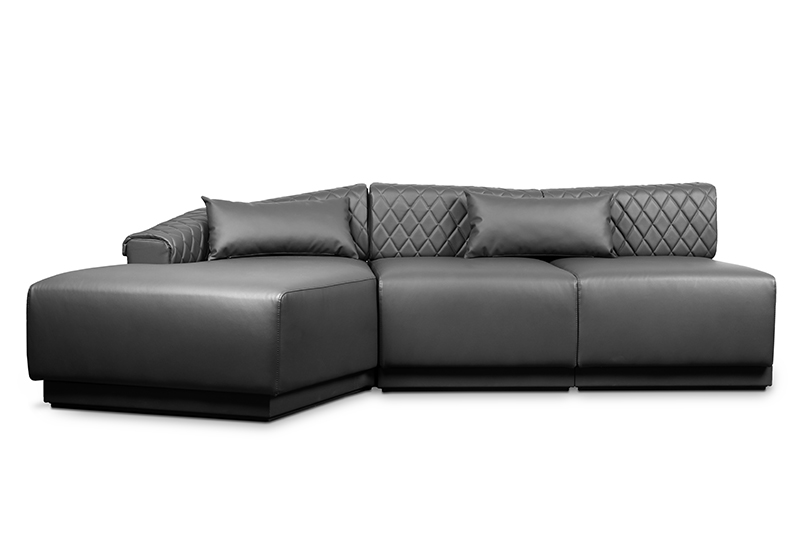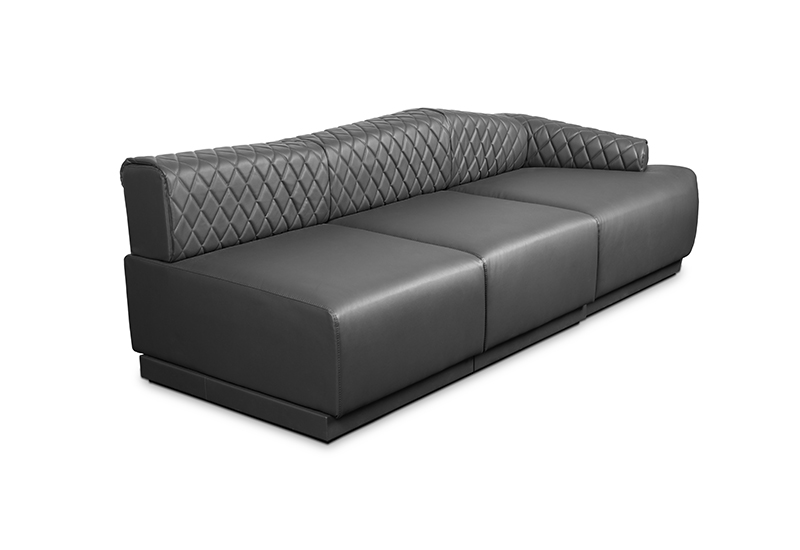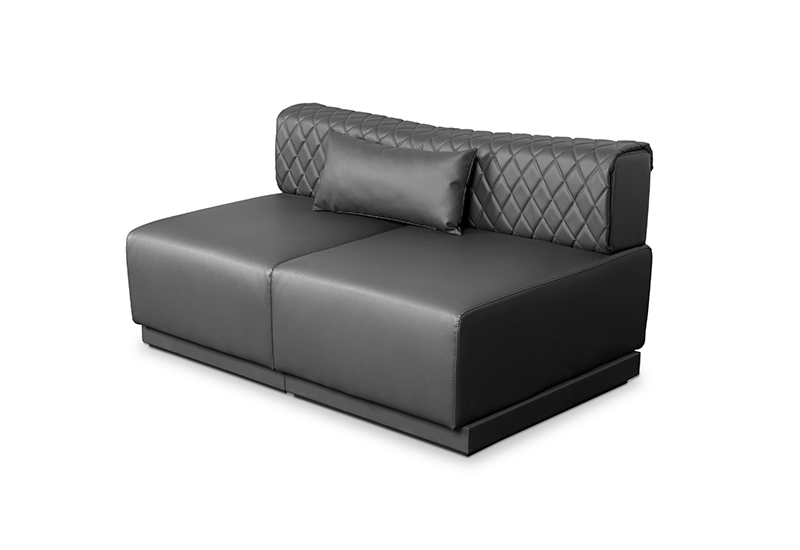 Prisma stool
This otherworldly piece of furniture handcrafted using traditional techniques and materials like black lacquer, brass and Nero Marquina marble perfectly adapts to any ambiance or style. Its simple square shape, black velvet upholstery and golden accents add unique aesthetics to its design. The unified softness conceptions of well-defined geometric shapes end in a gold-plated surplice.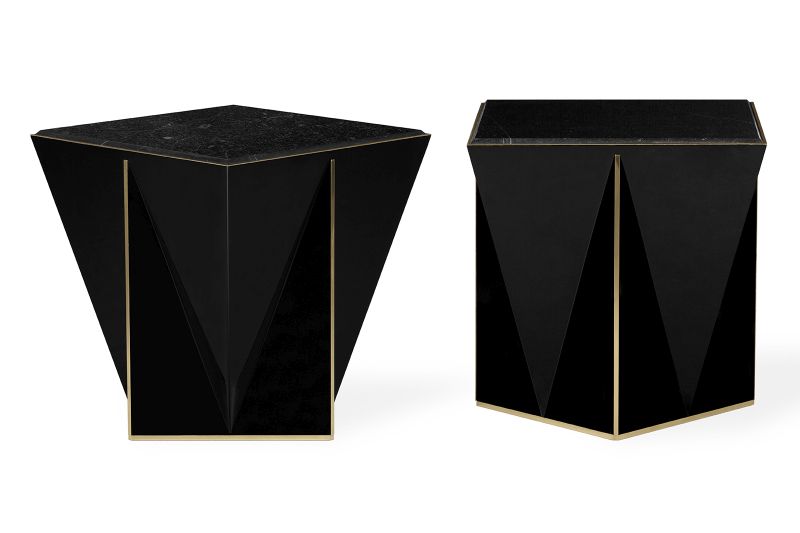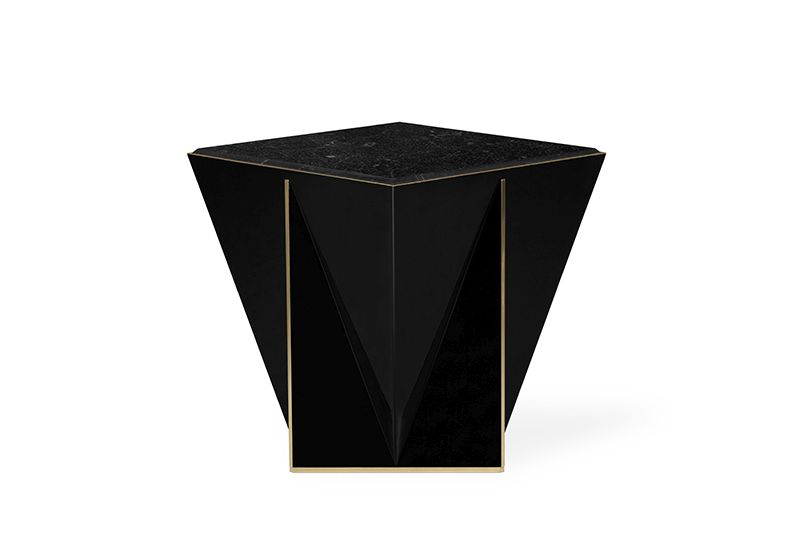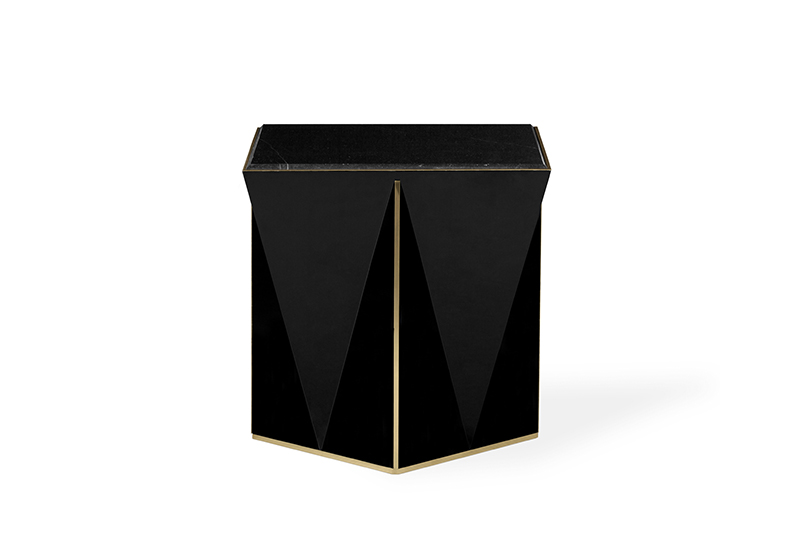 Empire chandelier
Inspired by the stunning architecture of The Empire State Building, it is a luxurious chandelier featuring an extravagant shape and golden details to enhance luxurious flair present in the design. Despite the lavish look, the Empire chandelier creates a welcoming glow using Halogen Bulbs.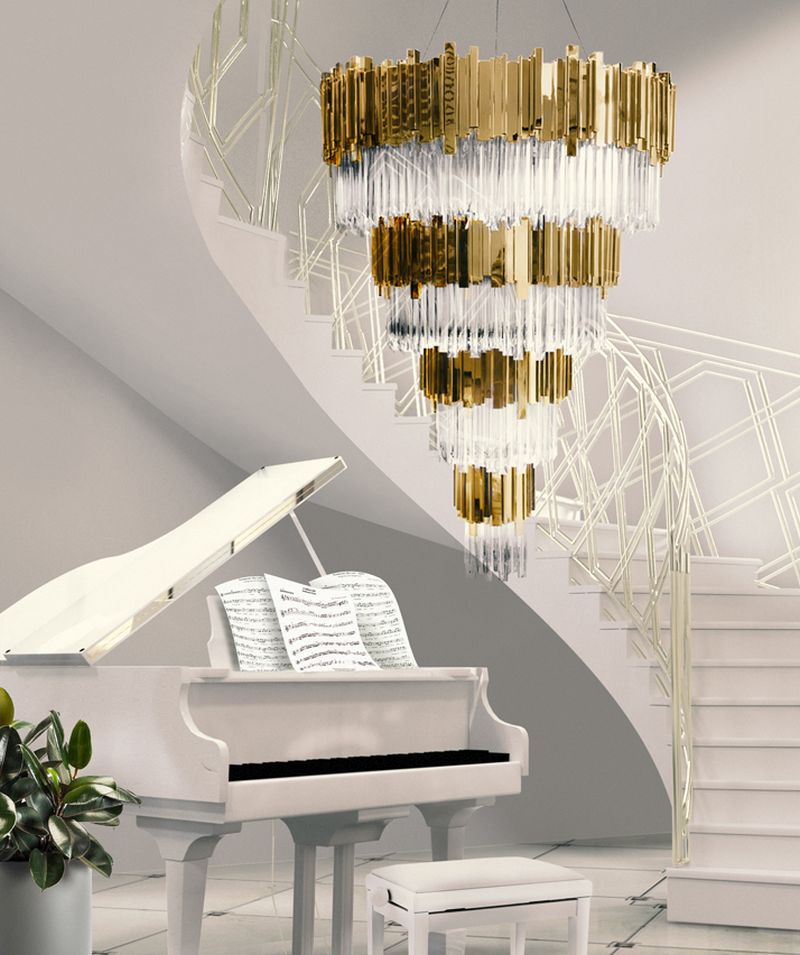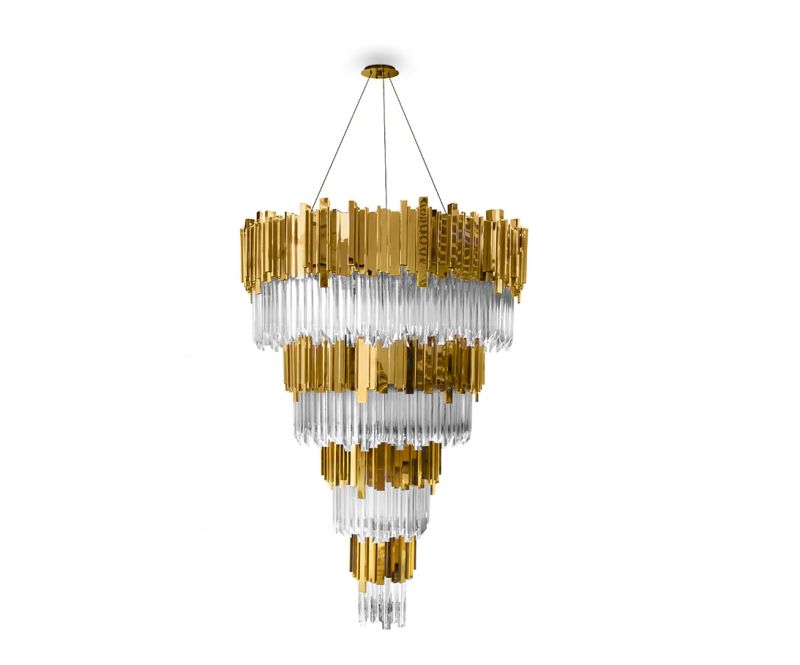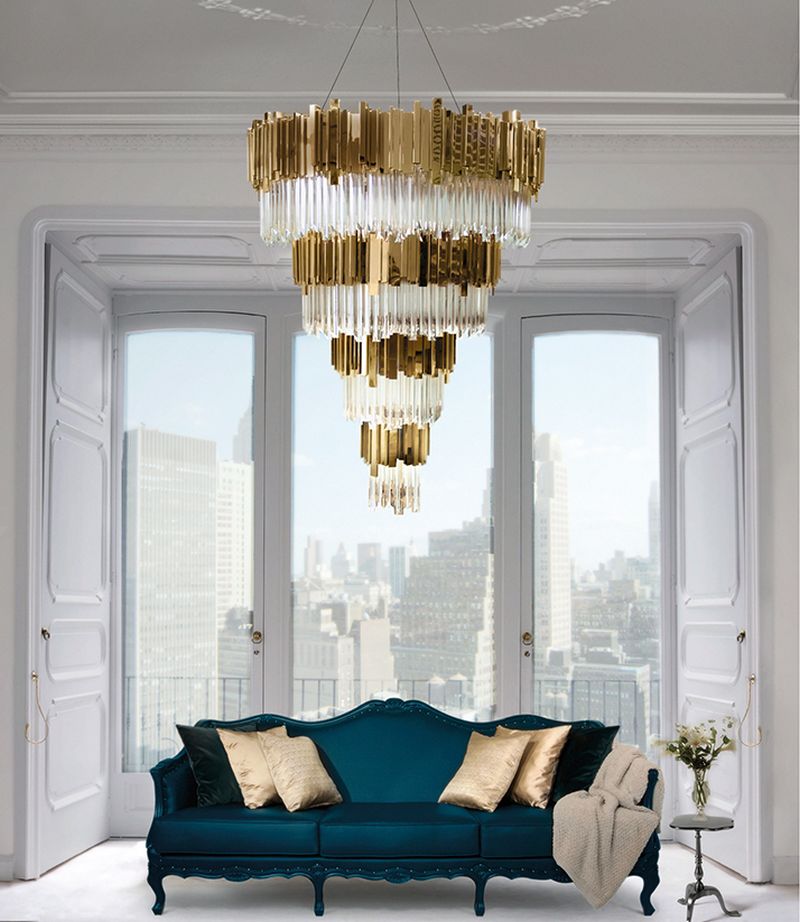 Special thanks to Sofia Oliveira of Luxxu for sharing details and images with us!