After a series of event cancellations amid the pandemic, this year's Maison&Objet successfully commenced on March 24 and concluded on March 28. The event included over 3,000 exhibitors ensuring their participation in the premier European design fair of the season. Spread across 14 sectors from home accessories to workspace requirements, the event saw amazing new products that highlighted the Paris Design Week.
The design fair also featured new studios, which will be carrying the baton of the design industry into the bright future. In an event dedicated to design and innovation in the field of interiors, we decided to reveal our favorite ten designs, which we consider the best among the best of Maison&Objet 2022.
Acoustic Office Space Furniture
From the outside, it looks like a wardrobe or a double door fridge, but as soon as you open it, it reveals itself to be a home office workstation. Designed by Antti Evävaara of Evävaara Design, the design features a cabinet on wheels with enough space to mount a 27-inch monitor alongside a laptop. It consists multiple storage compartments on the side walls to hold magazines and other stationaries. The acoustic office space furniture can be moved from one room to another, thanks to its self-locking wheels.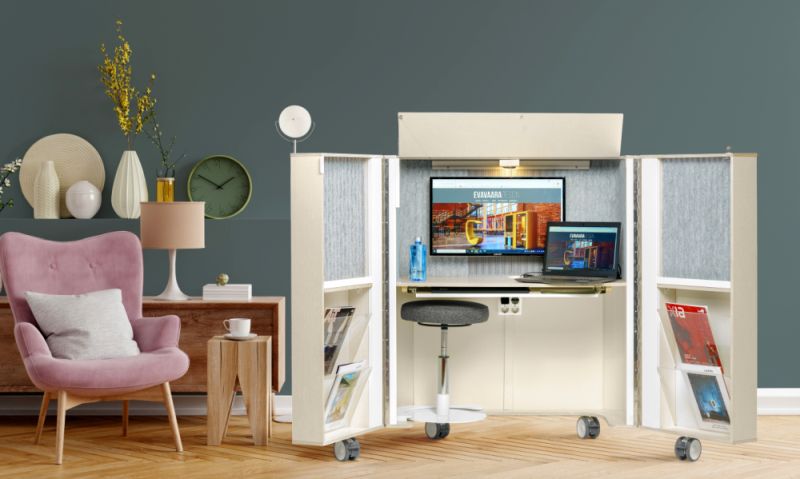 YETI Bar Chair With Short Fur
In case, you run a bar or have a mini bar at home, these YETI bar chairs should be a part of it. Introduced at Maison&Objet 2022, the YETI bar chair with short fur offers both comfort and softness. The seat of the chair is covered in natural sheep fur and blends into your interior with a fluffy flair. The chair measures around 109 cm in height, 53.5 cm in depth, and 57 cm in width.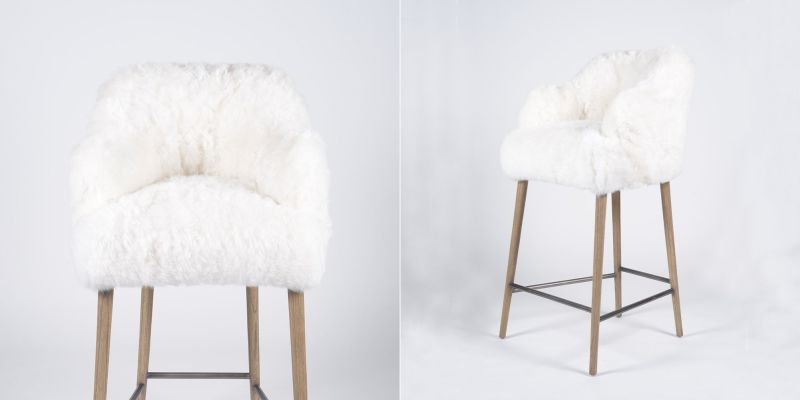 Custom-Made Treehouse with Slide
Belgian brand Mathy by Bols commissioned designer François Lamazerolles to build a kid treehouse with a cabin bed and a slide in their treehouse collection. Made of medium-density fiberboard, solid pinewood and lacquered in colors, this treehouse is a ghetto your child has always dreamt of having. As soon as your ward wakes up, he/she gets to slide through the bed cabin slide with or without the platform. The slide can be placed on the left or right side of the bed.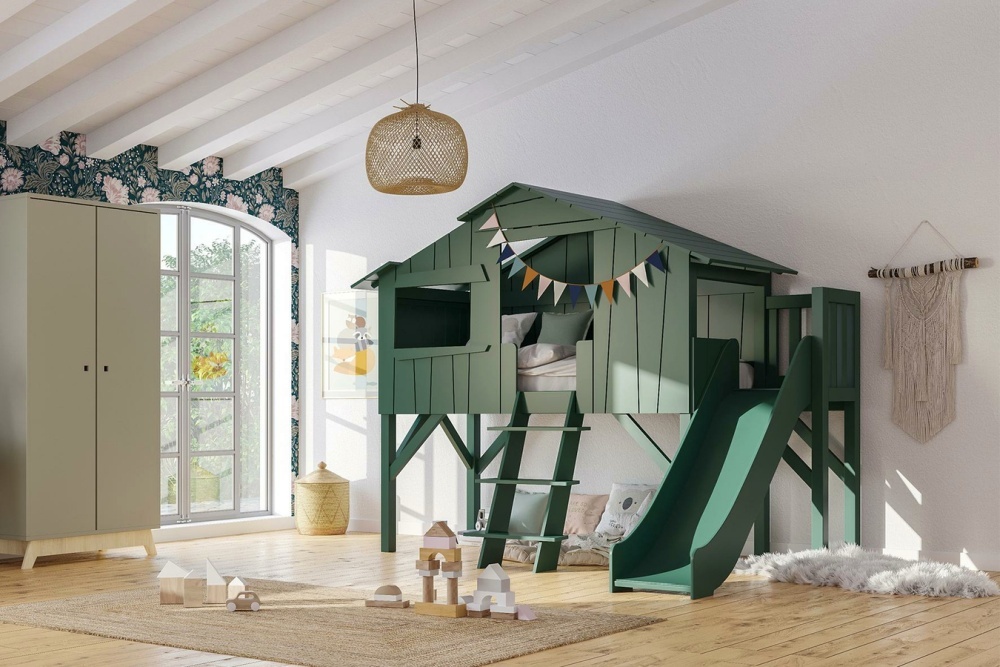 SOFA KELLY
Sofa Kelly is brought to you by EICHHOLTZ, a Dutch home décor company. Serving as a perfect centerpiece to any room, Sofa Kelly is poised on a black base and is upholstered in cream-colored boucle. Made of polyester and acrylic, the sofa adds warmth to your living room. The gentle curved design and deep channel stitching accommodate multiple people and offer them a very comfortable seat.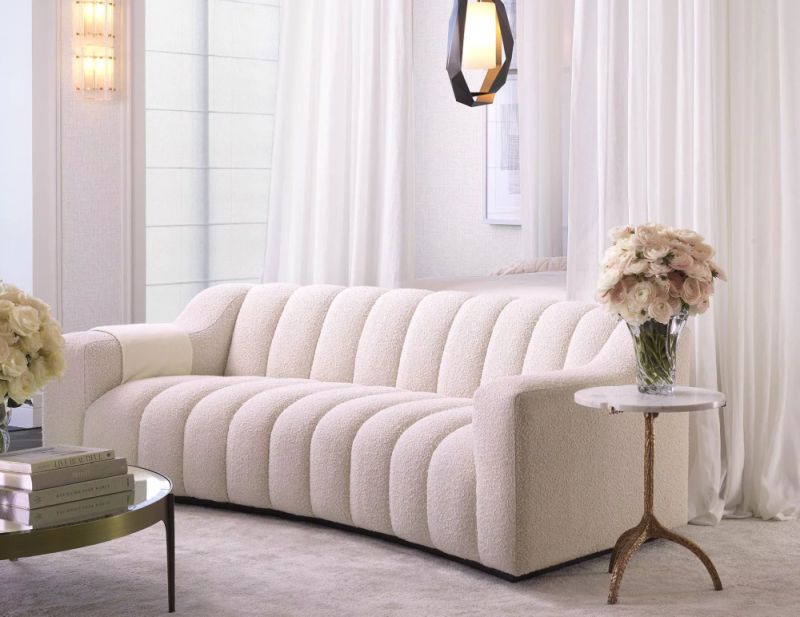 Foot Umbrella Riverstone 50
There is nothing better than relaxing under an umbrella in your backyard patio on a lazy afternoon. However, it is important that you find a strong base to keep it fastened to the ground. SEMPRE LIFE store introduced an 18kg Foot Umbrella at Maison&Objet 2022. It is entirely made of river stone and forms an indispensable part of your umbrella.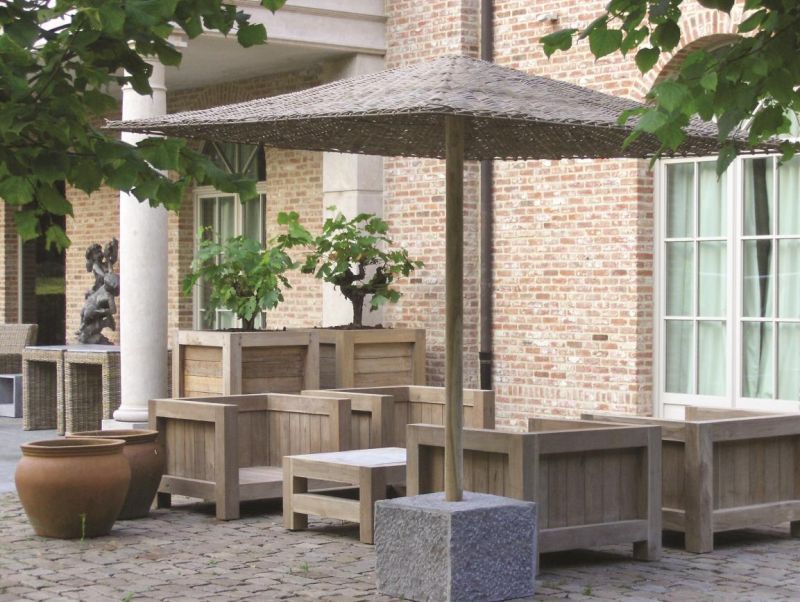 Also Read: Salone del Mobile 2022 – Milan Design Week
The PIÑACOLADA Lamp
The Paris Design Week would be incomplete without a lighting accessory that is ready to grace your home in style. Under the PIÑACOLADA lamp collection launched in 2014, Spain-based brand The Good Night Lights has added new vibrant colors to its timeless fixtures. The lamp adds an artistic and contemporary touch to your abode. The lamp is hand-molded with vinyl and designed by Eva Newton.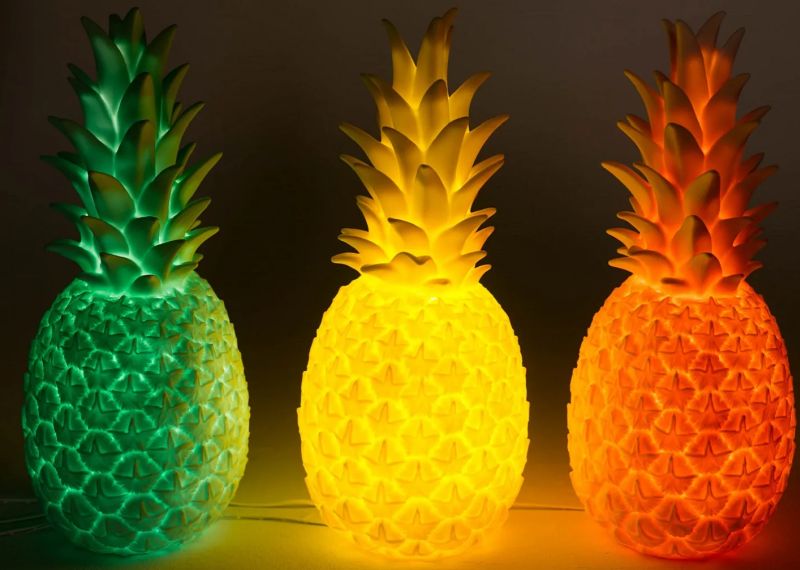 Inflatable Leather Furniture
Dutch designer Satomi Minoshima created the inflatable leather furniture, which is my personal favorite from the Maison&Objet 2022 collection. Being lightweight and portable, it can be carried anywhere and easily fits into your bag. The furniture pieces are covered in leather which makes me curious on how the designer handled the valve.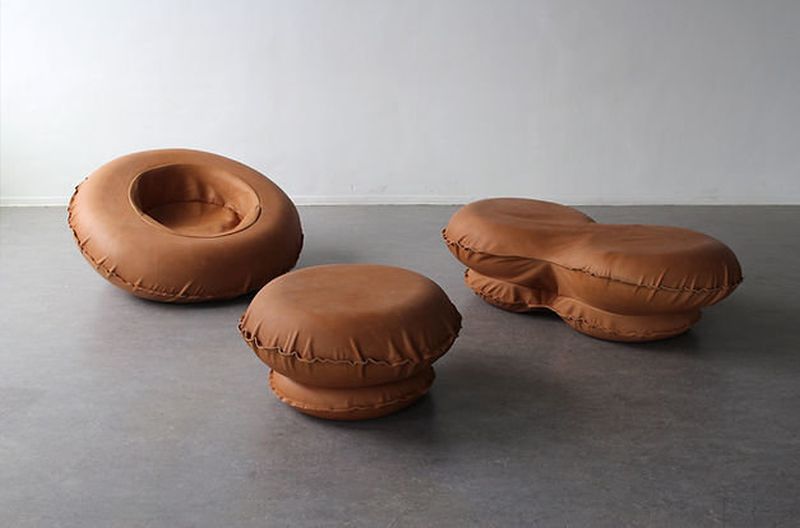 Small Transparent Speaker
Designed by Per Brickstad, the high-quality loudspeaker comes with Bluetooth and cable option. Vintage in its appearance, the body of the small transparent speaker is made of aluminum and tempered glass panels. Designed as a home décor piece and an interior accessory, the speaker also functions as a great piece of technology. It is available in black and white color options.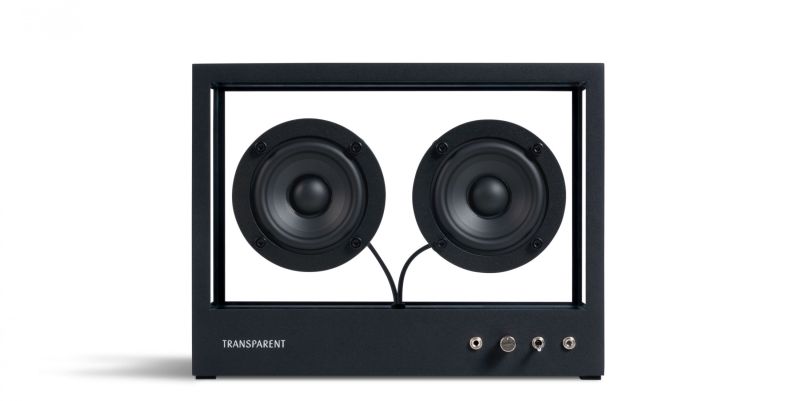 Sling Chair
Designed by Studiopepe, the sling chair is ideal for both indoor and outdoor seating. Perfectly suited for holidays, the chair carries a vintage vibe and is poised on four cross legs that transverse each other in the bottom nub of the base. With its curved stainless steel frame featuring an ergonomic canvas seat, the chair is worth adding to your home.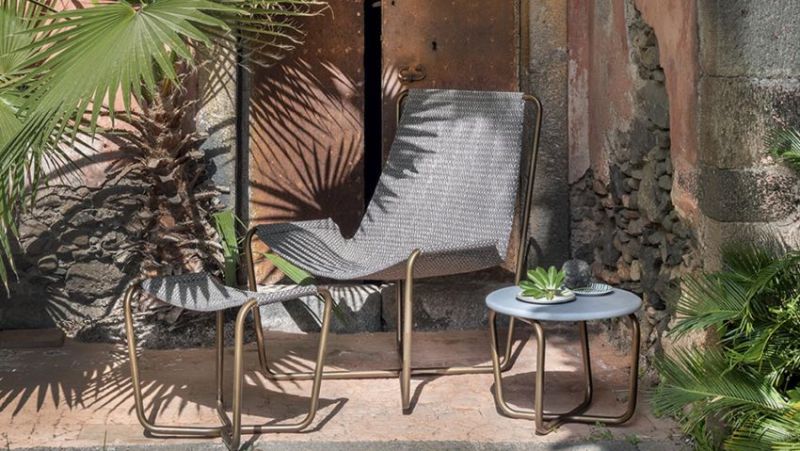 Pillar Marshmallow
Designed by &k amsterdam, the Pillar Marshmallow is a perfect décor piece for your home. This marshmallow-like pillar can be placed anywhere from your entrance to the living room. Made of glass fiber, the cylindrical structure is available in multiple color options ranging from pink to grey. You can use it to display your flowerpots, books, or sculptures.