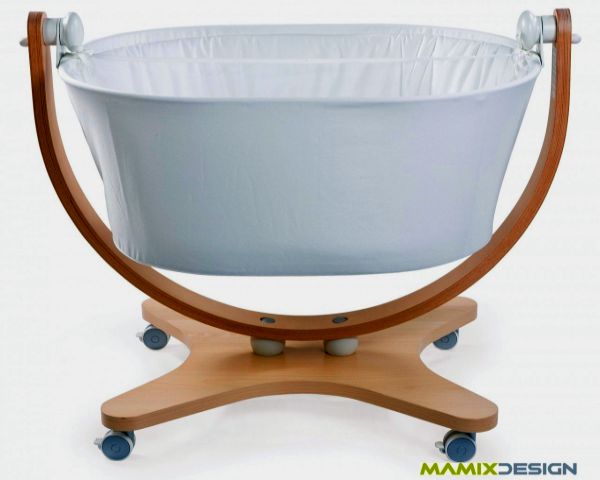 Parenting twins can be a demanding task. Looking after two newborns, giving them their rightful share of your attention can sometimes be maddening. Moreover if you don't really have a spacious house, adjusting everything twice is an added burden on the space and movement of its inhabitants. To solve these multiple problems, Mamix Italy has designed the Mamix Ovla, cleverely crib for twins that accommodates them comfortably and keeps them safe, while they dream sweet.
The crib is made of 100% natural cotton and beech wood. Its mattress and pillows are made of anti suffocation and hypoallergenic foam rubber that ensures the two newborns rest in total peace. Parents have the option to divide the crib using a detachable cotton wall, or keep it open for the kids to cuddle together close to each other.
Another useful feature of the Mamix Crib is that one can set it on the rocking mode or keep it stable. It's integrated with four wheels that help in easy cradling of the twins around the house or anywhere else. Priced at £660, parents can now order it online at Huggle.