There are so many reasons why dogs are the best pets ever. If you're a dog owner, you already know that dogs are among the best-known pets around the world. Canines are so awesome that over time they create a dynamic relationship to become a family member. Most of the dog lovers around the world wish to give their dogs a little space of their own, but Pennsylvania-based Aaron Franks did something different and built a whole dog mansion complete with pool, deck, playground and other facilities for his four dogs. Franks shared photos of the DIY dog house on Facebook and got much appreciation because of his herculean efforts for about two years. If you have seen Hecate Verona's smart dog houses then he has also built something like them.
It's a three-storey dog house with three entrances. Inside, there are separate places for dogs to lounge, play, eat, and relax on cushions. This mini dog mansion has light, water, in-ground pool, playground, two security cameras, staircase with ramp and a cool bedroom with windows to peep out. The entire area is decked in a dog-friendly manner – there are swinging ropes for dogs to chew or play with, bone-shaped wall décor pieces and an indoor outdoor deck for dogs to lounge in the sun. It is a great haven for his dogs because it is a cozy nook for them to sleep in, and also has easy access to food and water.
Aaron has built the wooden dog mansion near the deck of his family home, so they also have easy access to the dog house from their own dwelling. No doubt, he has built a brilliant dog house that's much important for his dogs, apart from all the treats and toys he would get them in the future.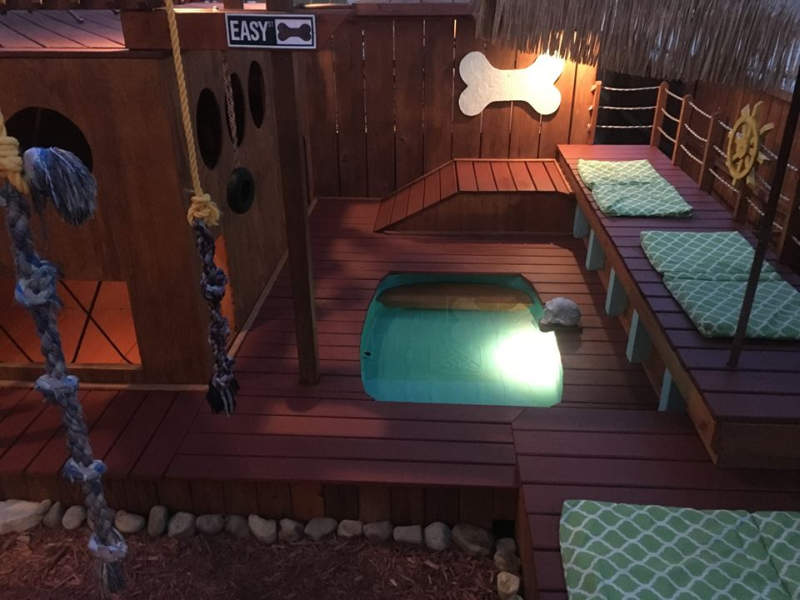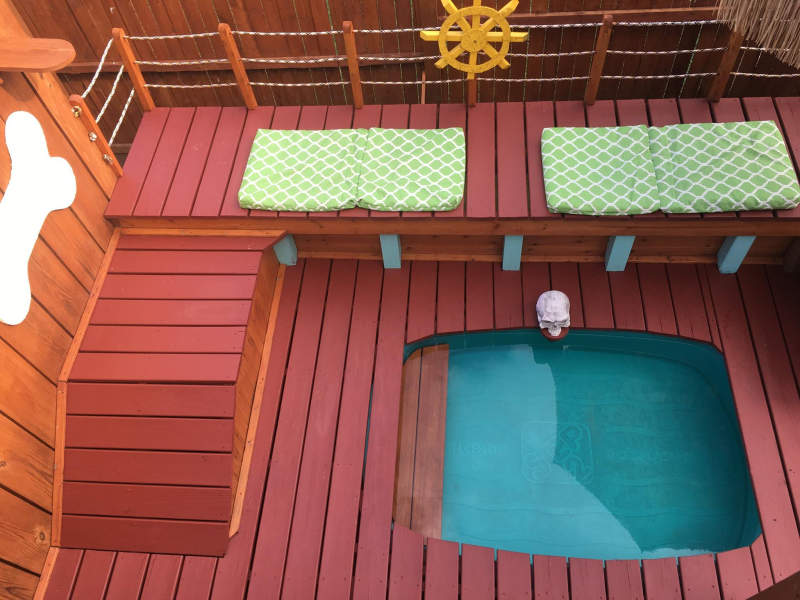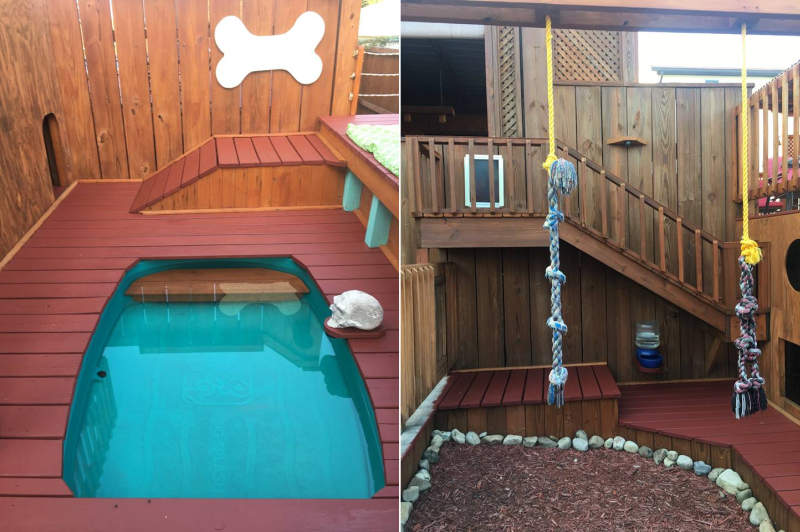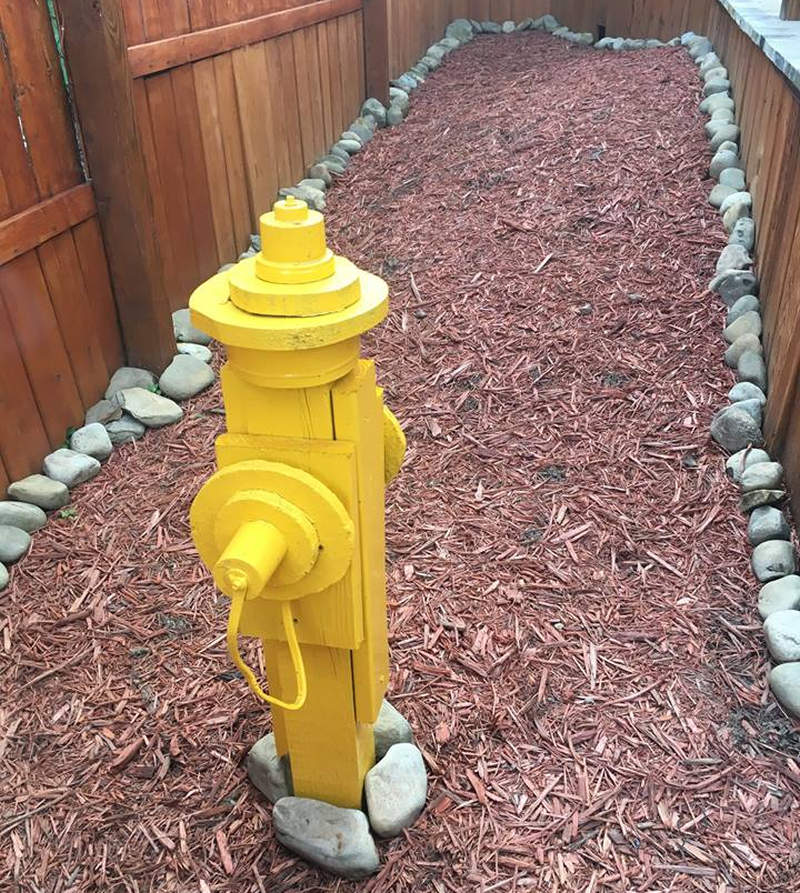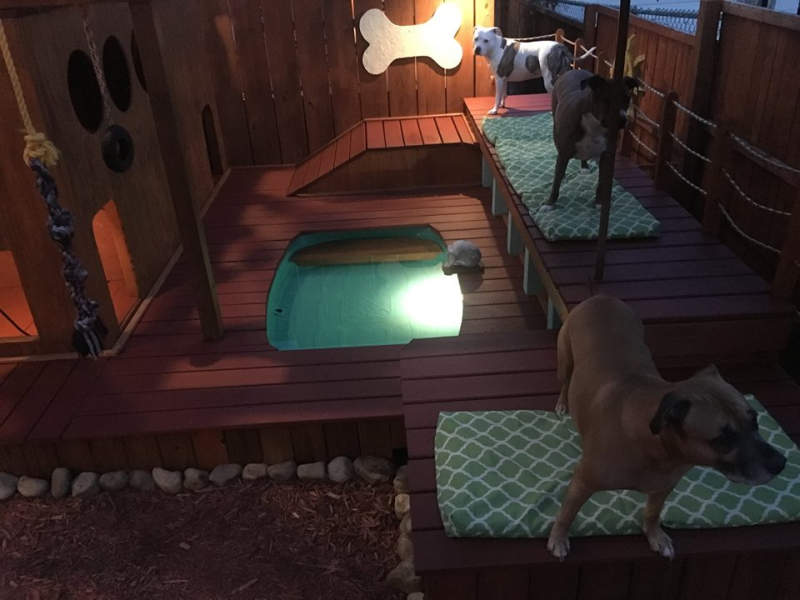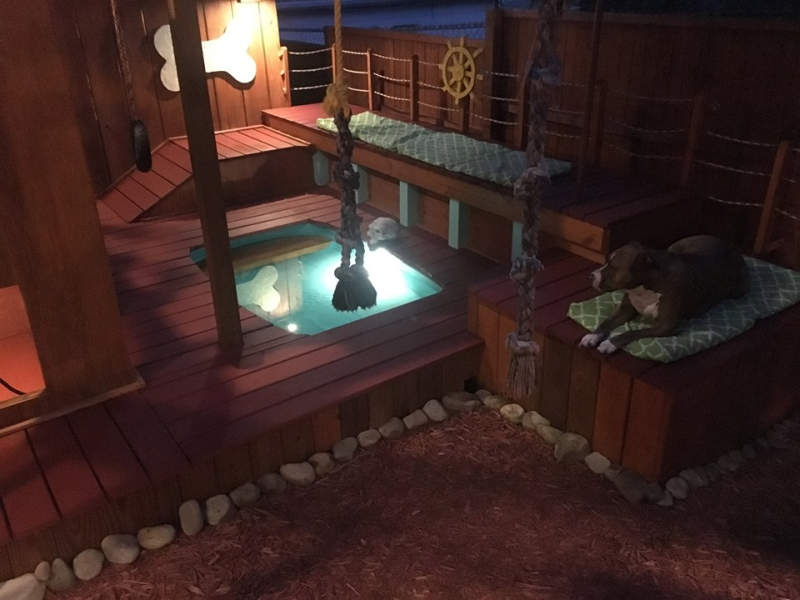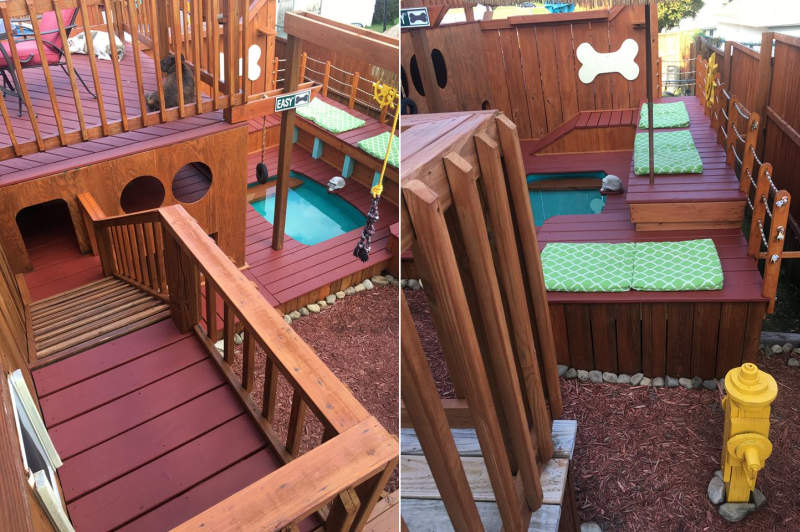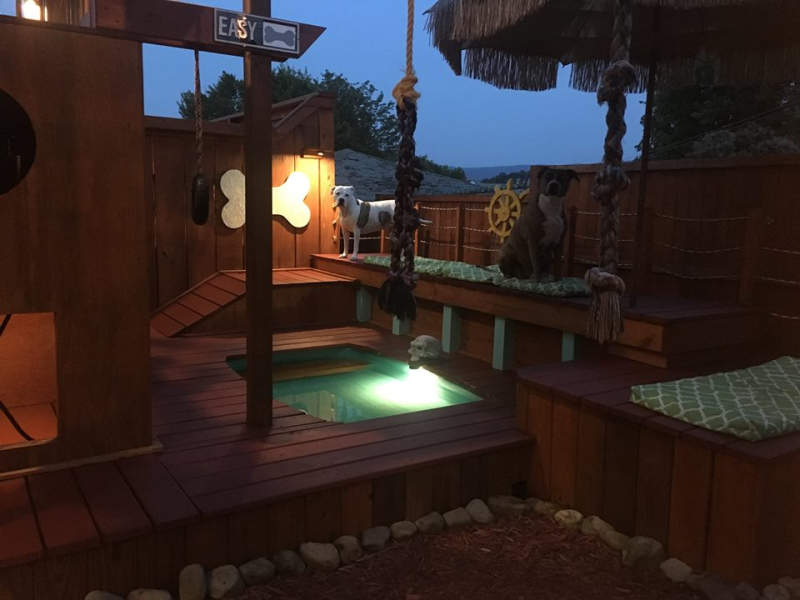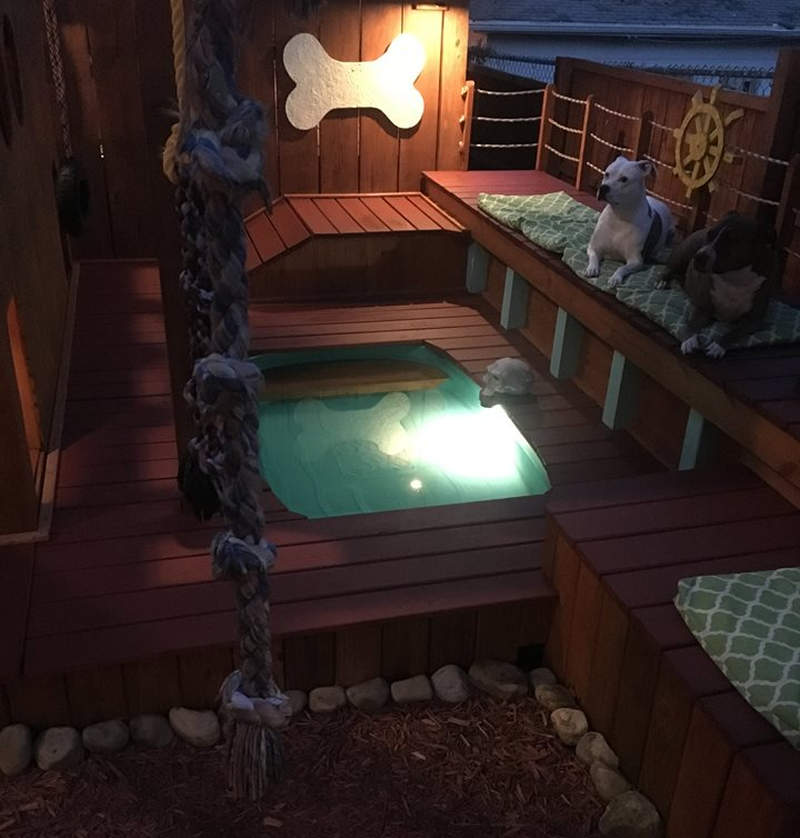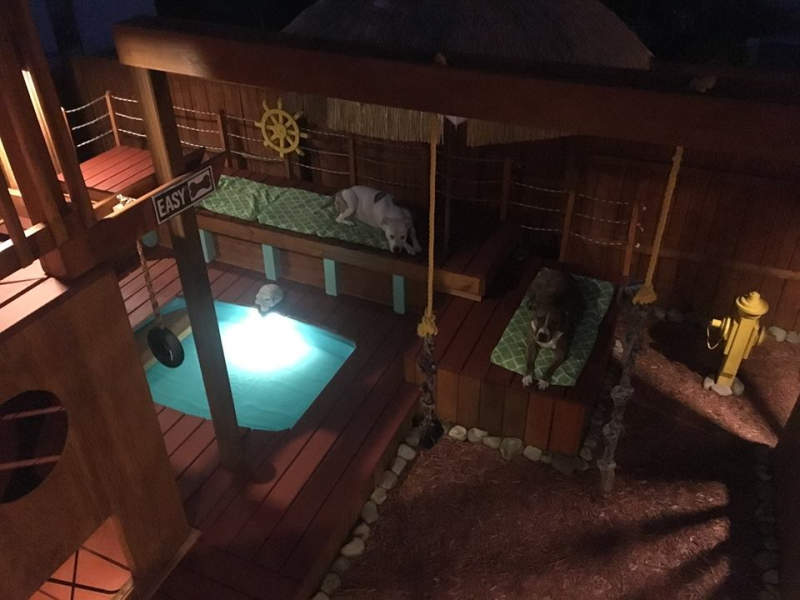 Via: Metro