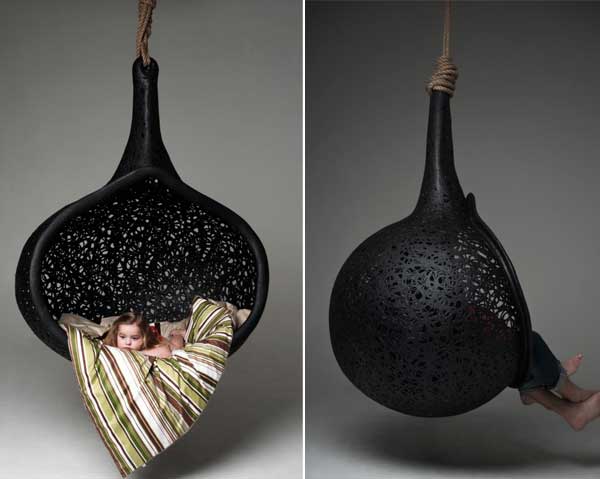 Hanging chairs like the Clouds Cushion are just so perfect for the outdoors, but why should the fun of hanging chairs be limited for the outdoors? To address this, Maffam Freefrom has designed what is called the Manu Nest Hanging Chair, which is just as ideal for indoors as it is for the patio or garden. Manu Nest Hanging Chair is completely handmade yet it is sturdy and absolutely safe. Weighing only 15kg, the elegant and lightweight chair can withstand up to 220kgs very easily.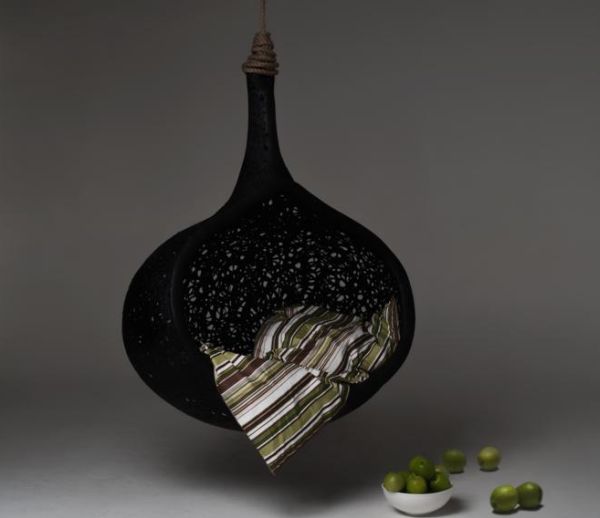 Talented Latvian designer Raimonds Cirulis of Maffam Freeform has patented the unique furniture manufacturing technique of creating furniture from volcanic basalt fiber. Thus, Manu Nest Hanging Chair made from basalt fiber is unlike any other hanging chair in the world. Most ideal place to hang the nest would be a tree, but thanks to its wonderful design, the basalt fiber chair is perfect furniture unit for indoors and outdoors alike. The chair can be even more attractive and pleasant by adding colorful, soft blankets and pillows to it.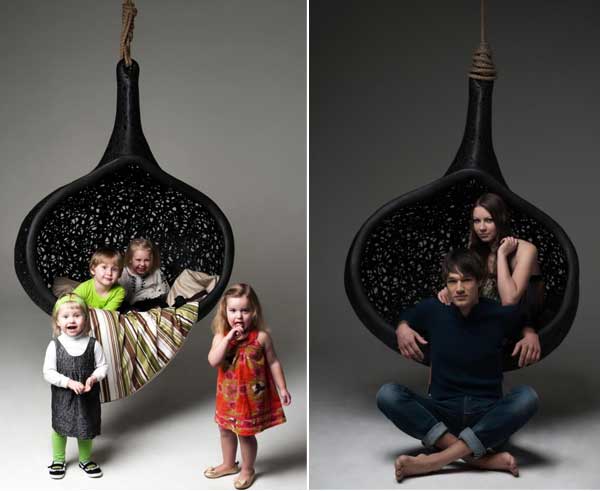 The Manu Nest Hanging Chair will really excite children, since there is plenty of space for several kids to climb into for fun. This was seen live at the POSITIVUS festival where the chair was on exhibit for three days just recently. Price of Manu Nest hanging chair is available on request.
Via: PP