Albeit covering other tiny home models from Vagabond Haven (Sweden-based tiny house manufacturer) in the past, if there is one tiny house that has piqued my attention, it is Maya. The obvious reason for this favoritism is my proximity to the language word 'Maya' originates from.
When asked about the reason to name a tiny house Maya (which has its roots in Sanskrit), amused Manuel Kohout, founder of Vagabond Haven, replies, "I've named the tiny home after my daughter." It's not the first model named after his daughter; Sofia is another tiny house model christened after his younger daughter.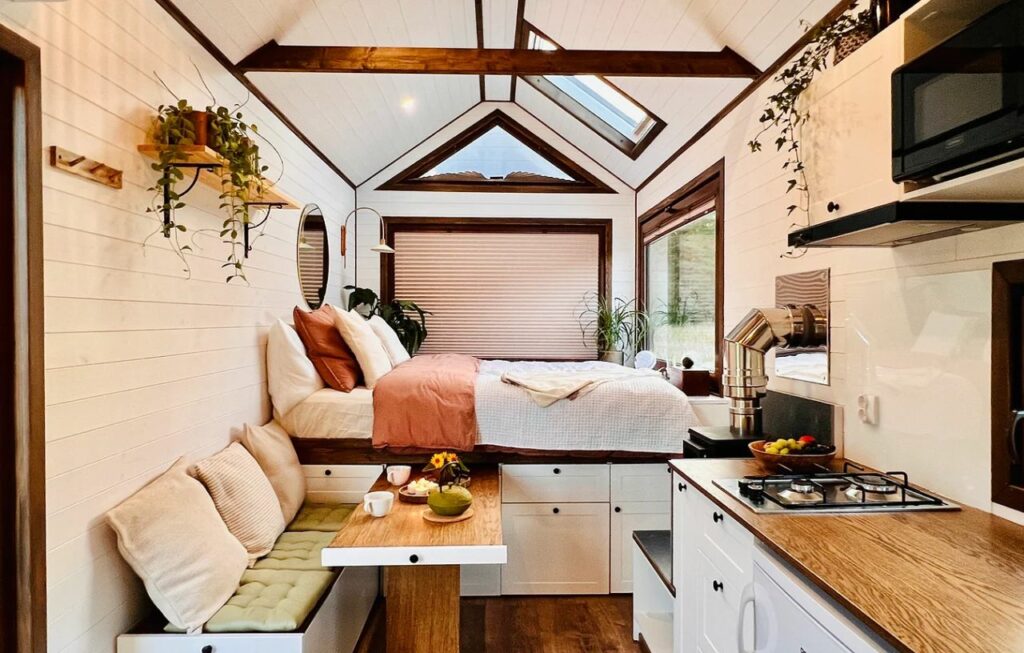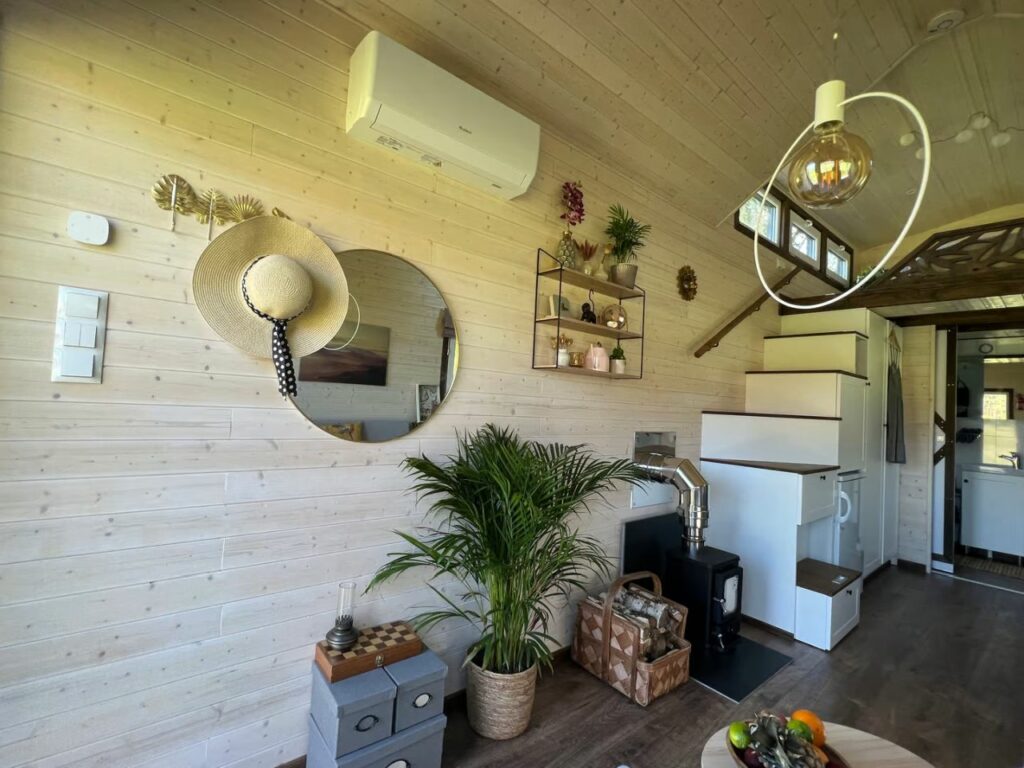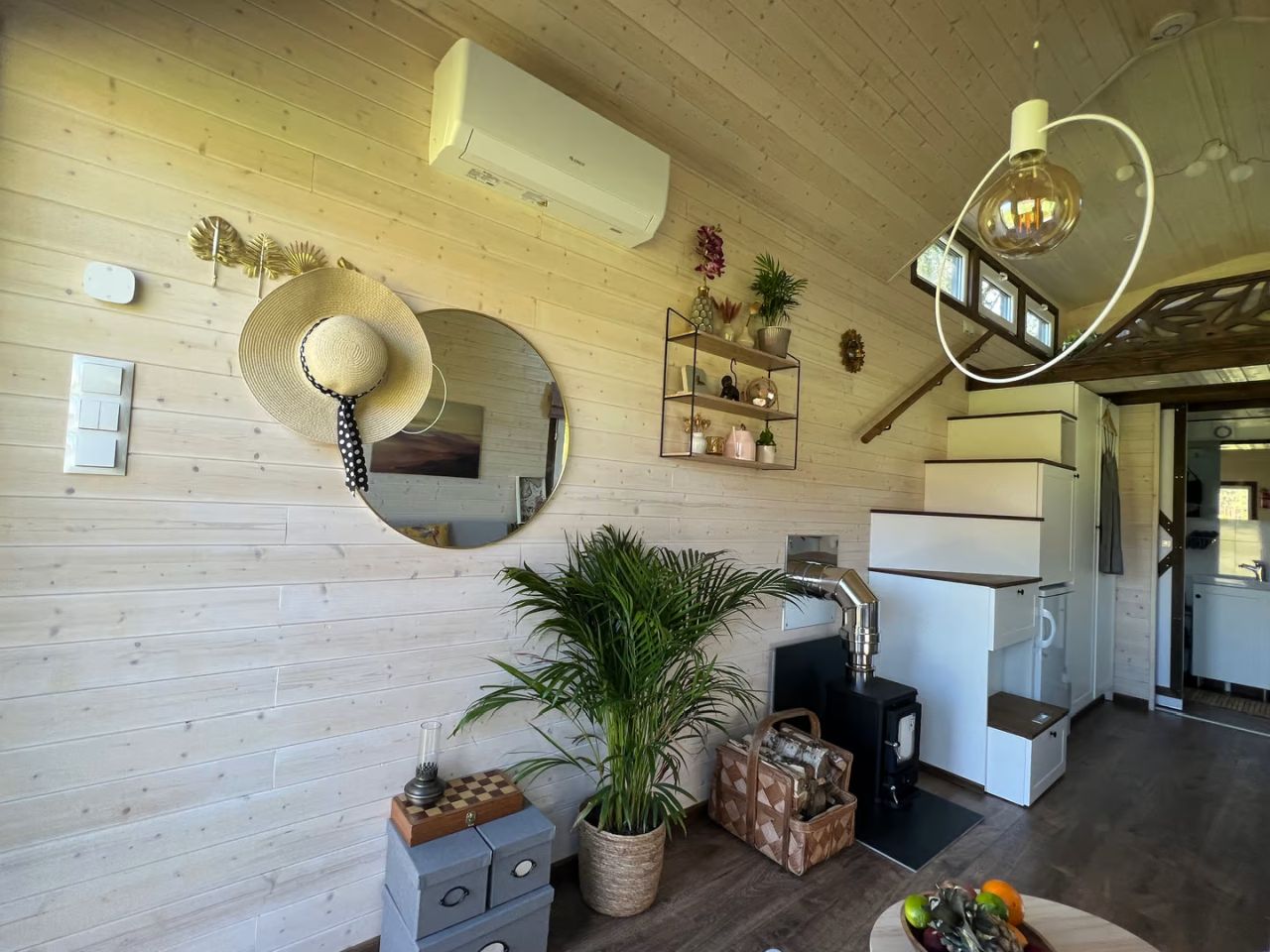 So, why am I bringing this up? Homecrux got in touch with Vagabond tiny homes founder for an exclusive interview, where he discusses the journey of his tiny house company and also reflects his thoughts on the Scandinavian design philosophy prominent in the Nordic region.
Manuel gives us a video tour of Maya tiny home amid answering to our queries related to space management and customization.
"We wanted to create a haven for every 'vagabonds' and that is where the name of the company was derived," said Manuel who is motivated by the love for nature and freedom. In the past few years, Vagabond Haven has made its name in the European tiny house industry and has been making models that are built to last in Scandinavian conditions.
Expressing his thoughts on the much-hyped Scandinavian design, he states, "What I think when I give a thought to Scandinavian design is it's very downscaled. In the color scheme, it is softer colors from white tones to very clean colors so that spaciousness gets increased. It's not minimalistic because it's still homely, so we often have elements of a wooden look."
Vagabond Haven tiny homes are made from eco-friendly and healthy materials and are retrofitted to let one set up a home in the middle of nature and yet close to town. "All you need to do is simply hook your tiny house behind your car for your next road trip and become truly self-sufficient by adding our various off-grid solutions," proud Manuel notes.
Also Read: Best Tiny Houses on Wheels From Around The World
Starting the company in 2017, out of his love for architecture, Manuel found out while traveling and exploring that tiny homes might be the big new living revolution. It was at this point that he realized "tiny houses give you not only a cheap house but also a mobile house, so you can move it with you."
Opening up on his initial struggle, Manuel said, "I first built for myself and tested a lot of different designs and also ways how to build for costumers. I built customized houses, big houses, smaller houses, and houses that could only be pulled with a tractor." After trying a number of permutations and combinations he has settled on six key models that Vagabond Haven has at present.
Elise tiny house is another Vagabond model that clutched our attention for its glossy and bright interior, despite the raised living room being the major highlight. "With Elise, I tried to create a sort of spaciousness, despite it having a really large kitchen and two places to sleep." Discussing the raised living room idea, he discloses, "I've seen other models like that, and this one is really special to me because it makes the house even more spacious."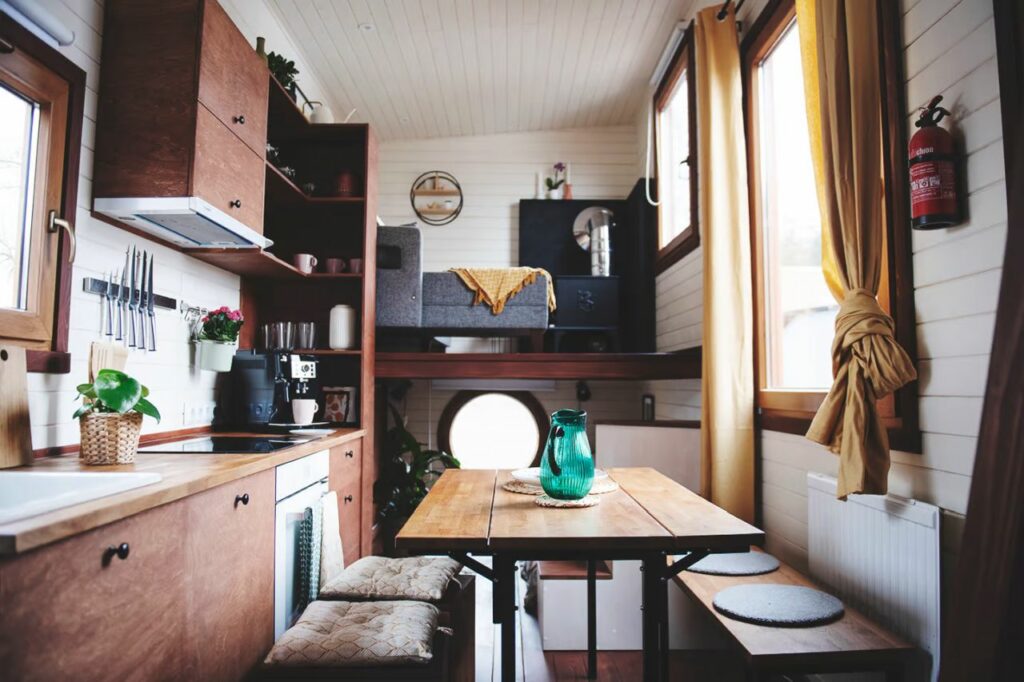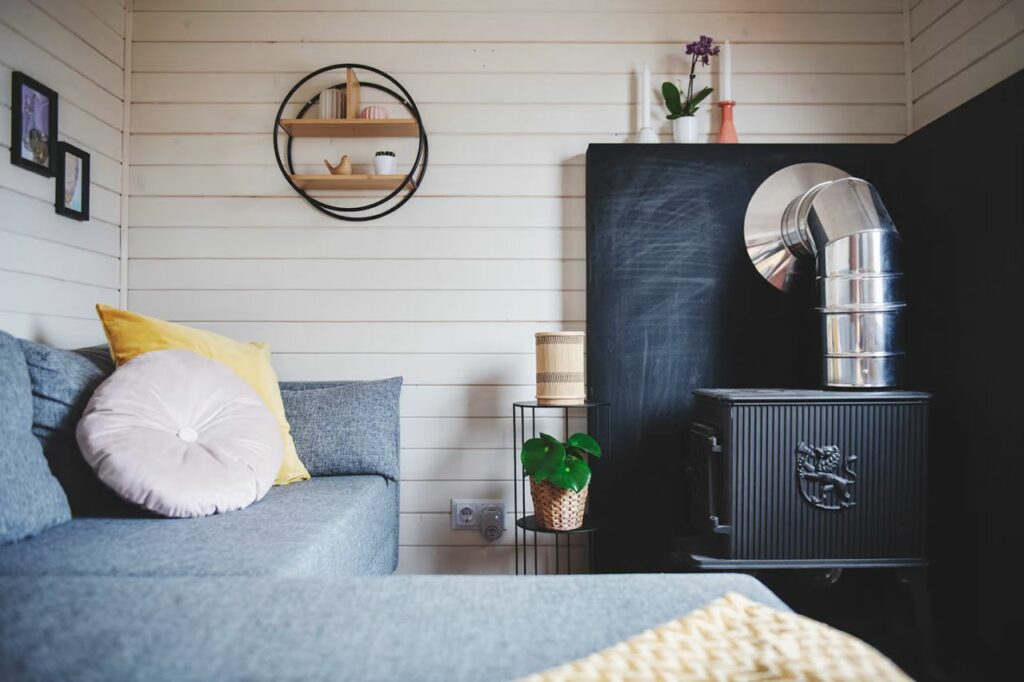 The tiny house manufacturer is getting more and more orders from companies who want to set up tiny homes as holiday rentals for refugees. "It is a crisis solution," he states. "Right now we get about one order a week and deliver one house a week. The building time is about three months per tiny house. We have ready-built models which we furnish according to what we think is a very practical way to equip them."
The company has a couple of models ready for immediate delivery and also has an option where people can buy a totally customized model. "We give an option where one can start from an empty house and then add anything one wants," Manuel adds.