Would you like to add some colors into your bathroom? If yes, then you might be interested in the Marmoreal, multicolored man-made bathroom furniture, by renowned British designer Max Lamb. At Milan Design Week 2014, Lamb showcased Marmoreal home furniture in unique marble pattern with colorful speckles.
Following the success of the Marmoreal furniture, Lamb has now created spectacular bathroom furniture with same patterns for London-based company Dzek. The latest bathroom collection in varicolored pattern includes a sink, a toilet, a shelf, a mirror, a wall lamp and a set of chairs.
Each unit is composed of flat slabs crafted from 95-percent marble and 5-percent polyester binders. The camouflaged bathroom furniture is a new take on sanitary ware, giving cleansing experience a whole new dimension. This striking bathroom furniture line has been showcased at Design Miami/Basel 2015. Check out the images given below to find out more about the exquisite marble bathroom furniture.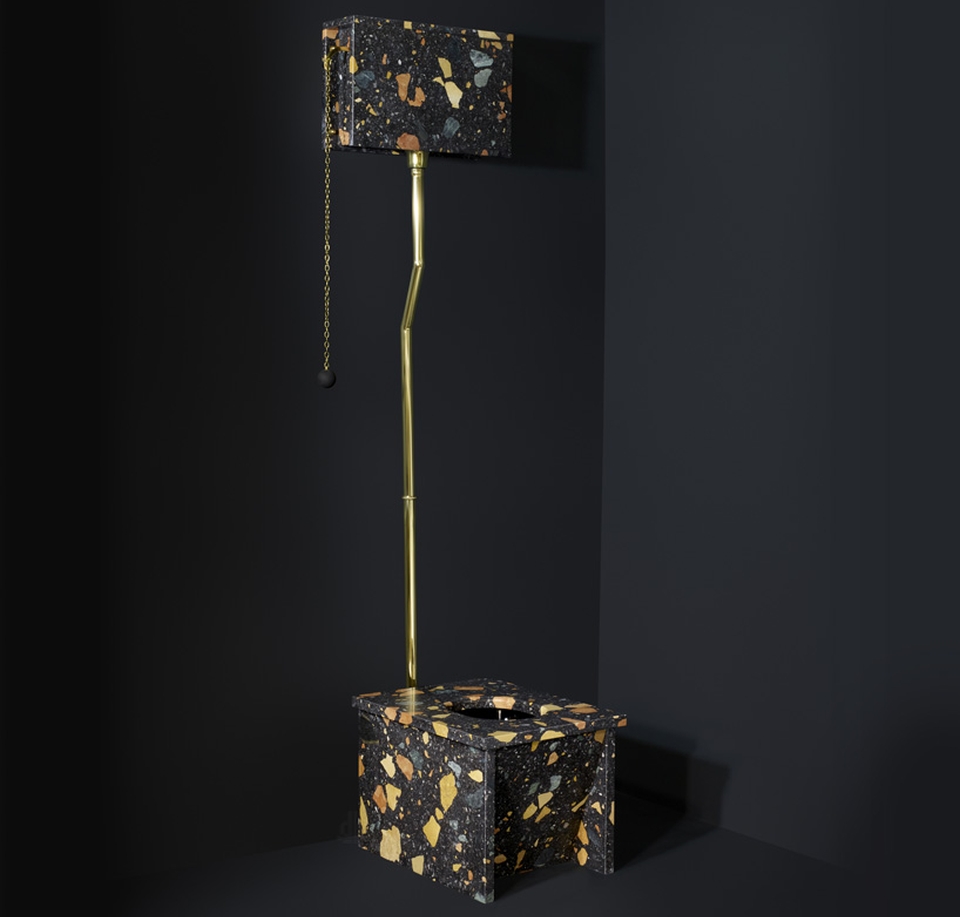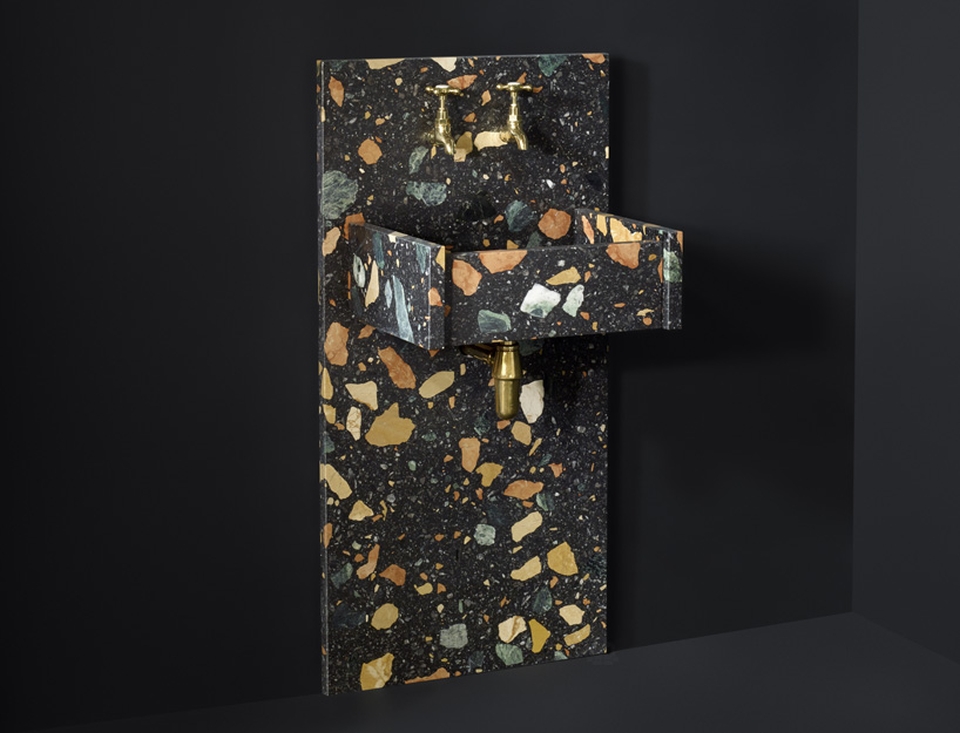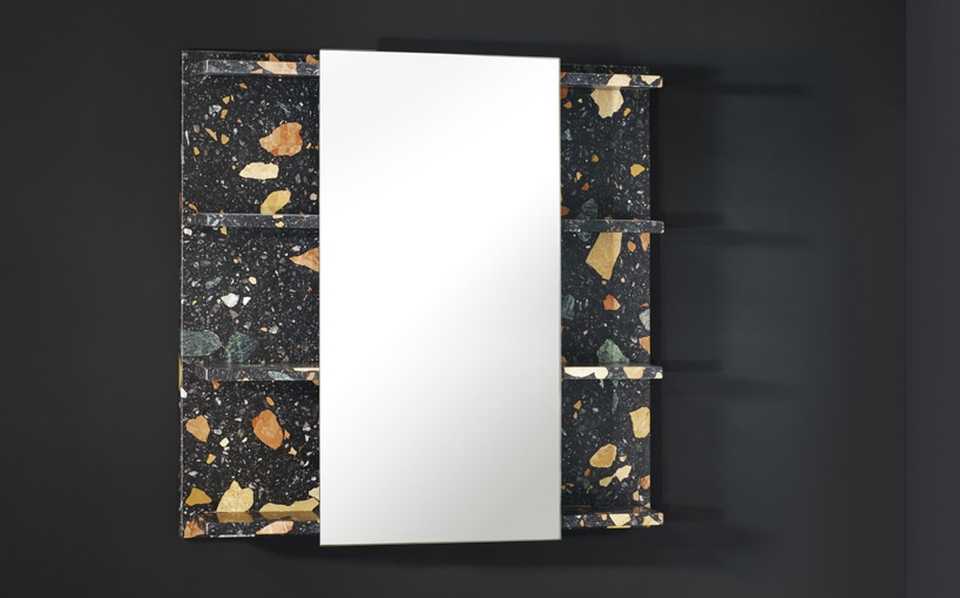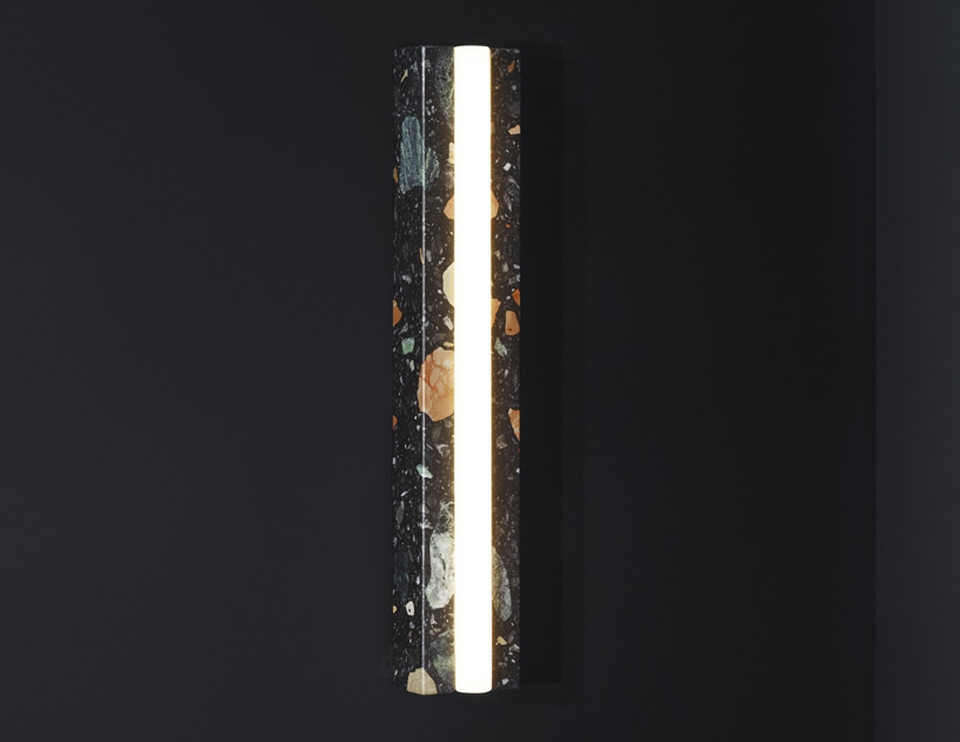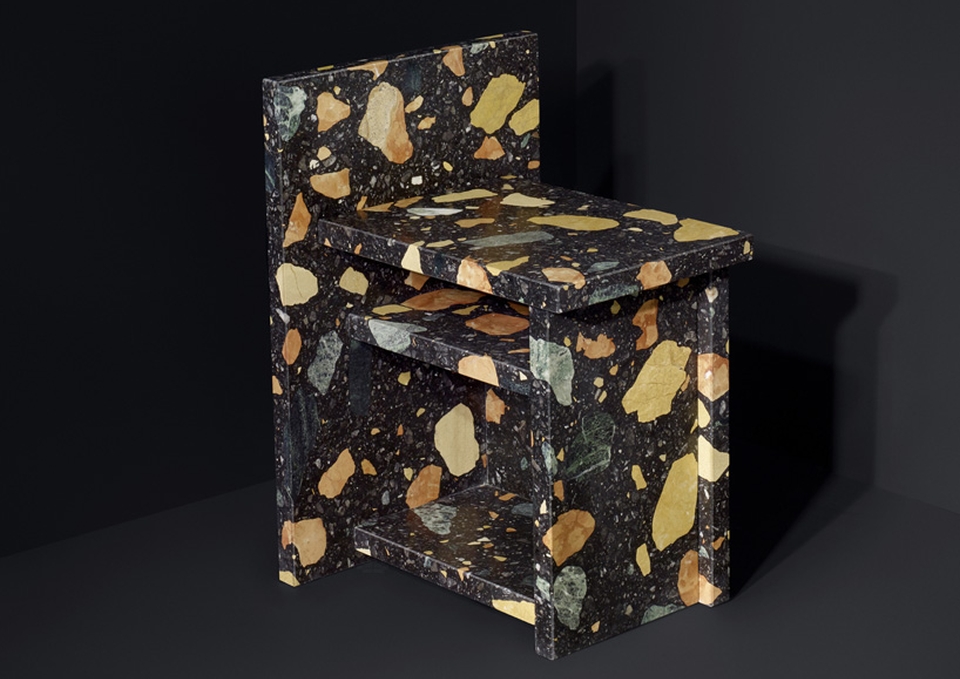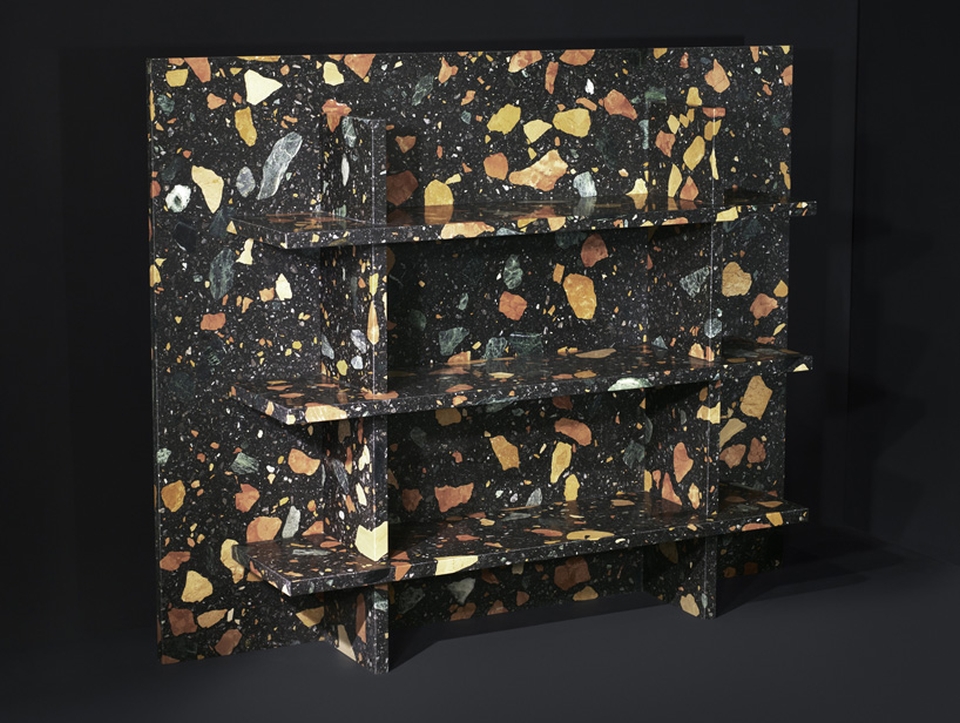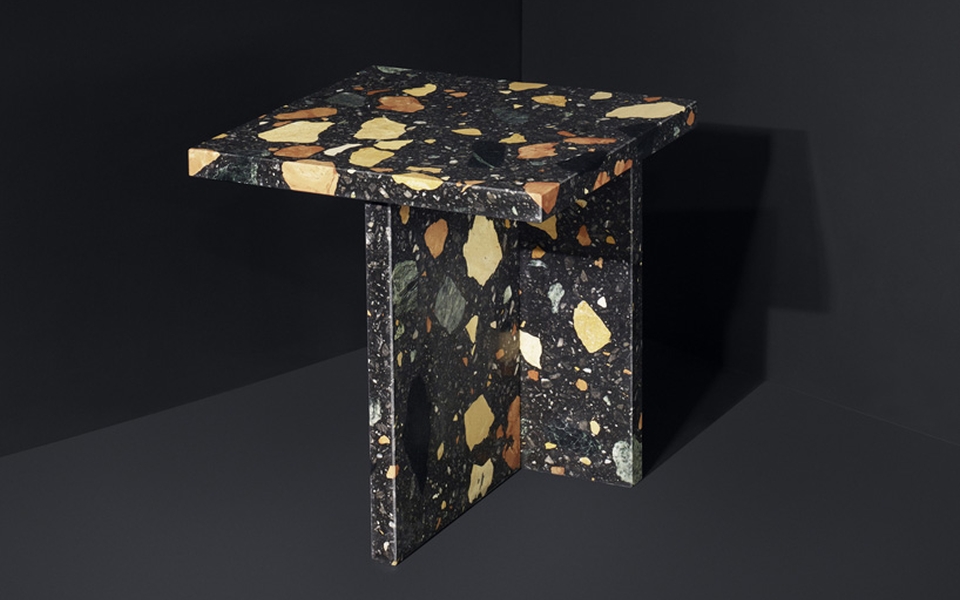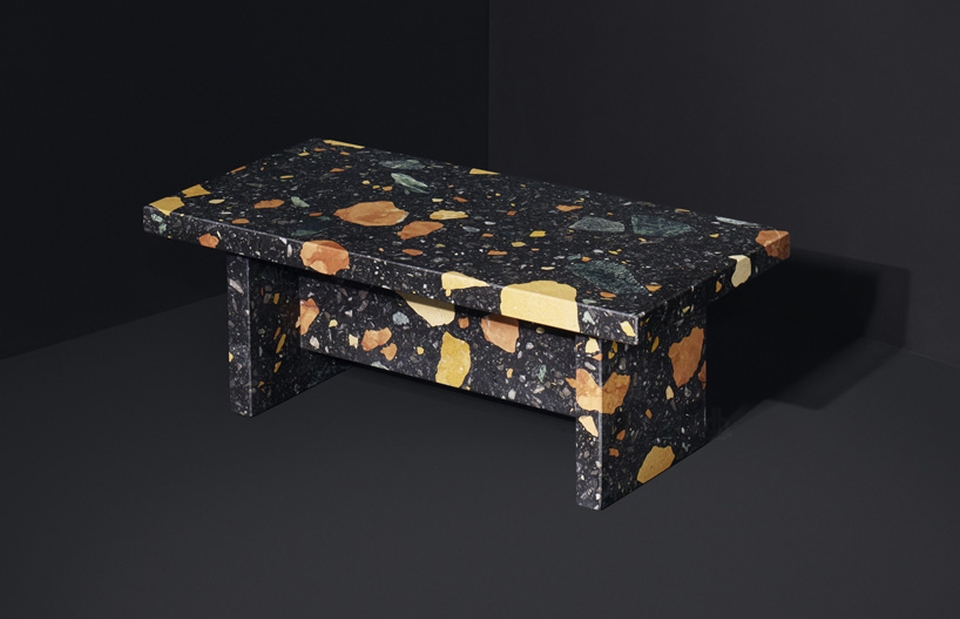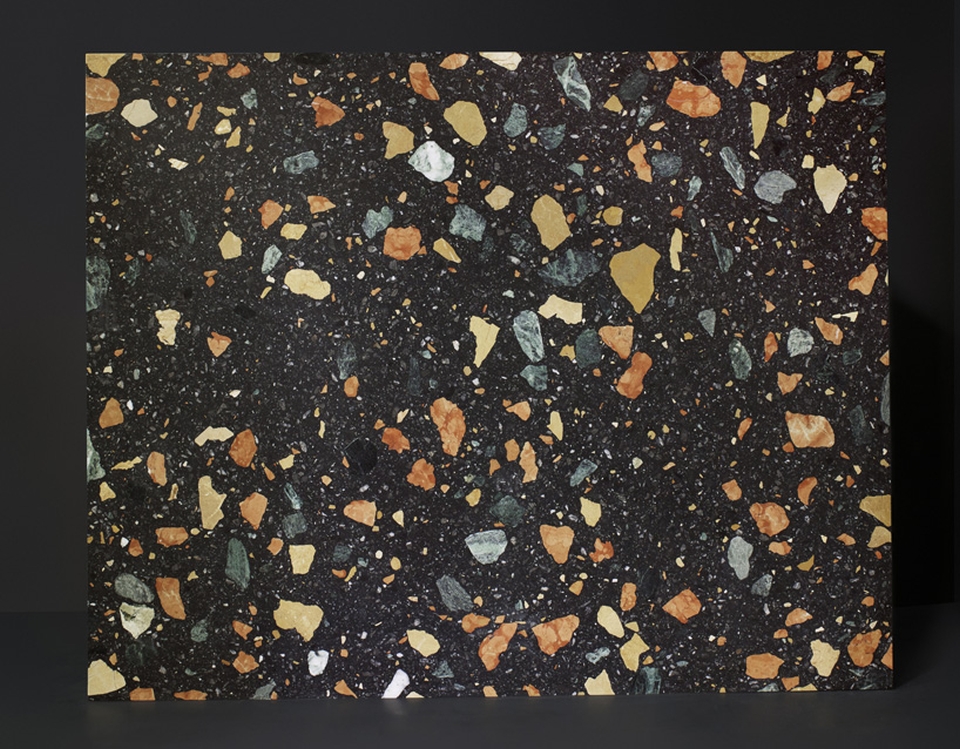 Credit: Designboom