It wasn't long ago when Domino's launched their high-tech pizza delivery vehicle, DRU (Domino's Robotic Unit). But now the fast-food company at Australia has taken their autonomous delivery robot to the skies. In collaboration with Flirtey, the firm behind the first-ever legal drone delivery, Domino's is aiming to soon deliver pizza via DRU Drone straight to the customer's front door.
The demonstration was conducted under Civil Aviation Rules Part 101, and the final will be Flirtey's approval process. Later this year, first trials of store-to-door drone deliveries will be tested at selected Domino's New Zealand stores.
Flirtey CEO Matt Sweeny mentioned that soon there will be a time when you can push a button on your smartphone and have your Domino's hot take-away pizzas delivered to your home. Domino's is not the only company that has come up with drone delivery service. Even Amazon, Google and Uvionix companies are also working on the same concept.
Coming back to the DRU Drone – it can fly autonomously at a height of 60-meters. The customer will be notified about the approaching delivery, which is made by lowering the package out of the air. Don't worry, no one else can get their hands on your order – as you'll be provided a unique that you need to key in before taking your order. DRU has an inbuilt cutting mechanism that kicks in when someone tries to pull on the tether. But when the tether is released the drone flies away.
The latest flying Domino's Robotic Unit is more advanced than the DRU robot that was launched in March, 2016. After DRU drone's approval, Domino's is also planning to launch the commercial flying robot throughout Australia, and other countries like Belgium, France, the Netherlands, Japan and Germany.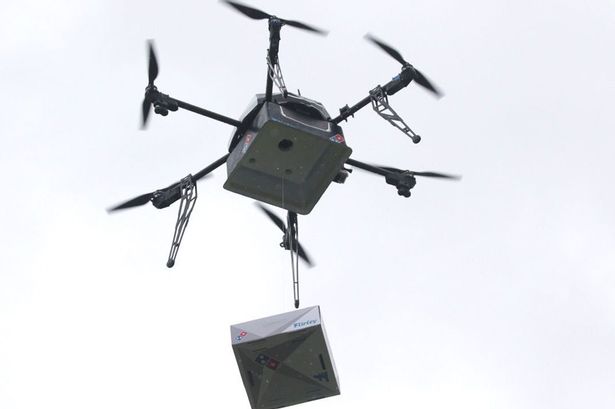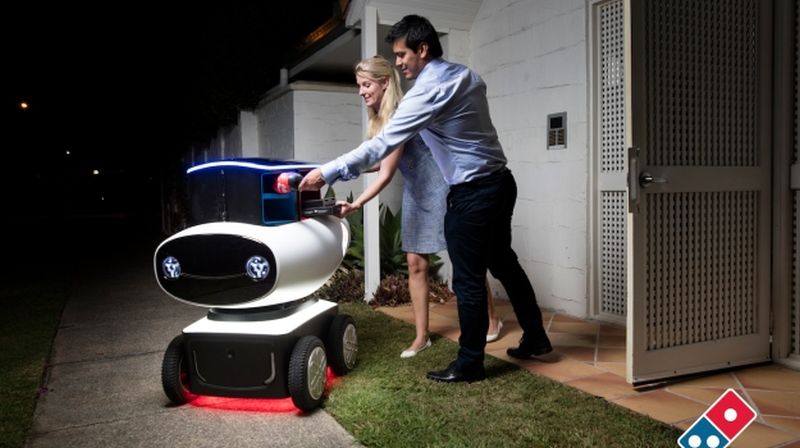 Via: Bloomberg