Italian firm Antonio Lupi has created a new bathroom addition in form of the Meteo_Ra Showerhead inspired from meteors or the streak of light created by a meteor. Designer Nevio Tellatin has developed this showerhead to provide users a thrilling experience while bathing.
Meteo_Ra comes in round or square design that can be fitted flawlessly into your bathroom's ceiling. The water droplets from the showerhead pour like a natural water steam as if rain is pouring down from the sky. To create meteor-like effect LED lighting is skillfully embedded into the fixture to brighten up your bathroom. Light combined with water drops falling all over you seems like you're bathing under a natual water stream on a starry sky.
The lighting effect can be controlled using a remote and adjusted according to the user's mood. This bright showerhead will enhance aesthetic appeal of your bathroom and would make it a desirable place for you to freshen up each day in ambiance of starlit sky. It will definitely make you linger in the bathroom for long, even if you dislike taking shower everyday.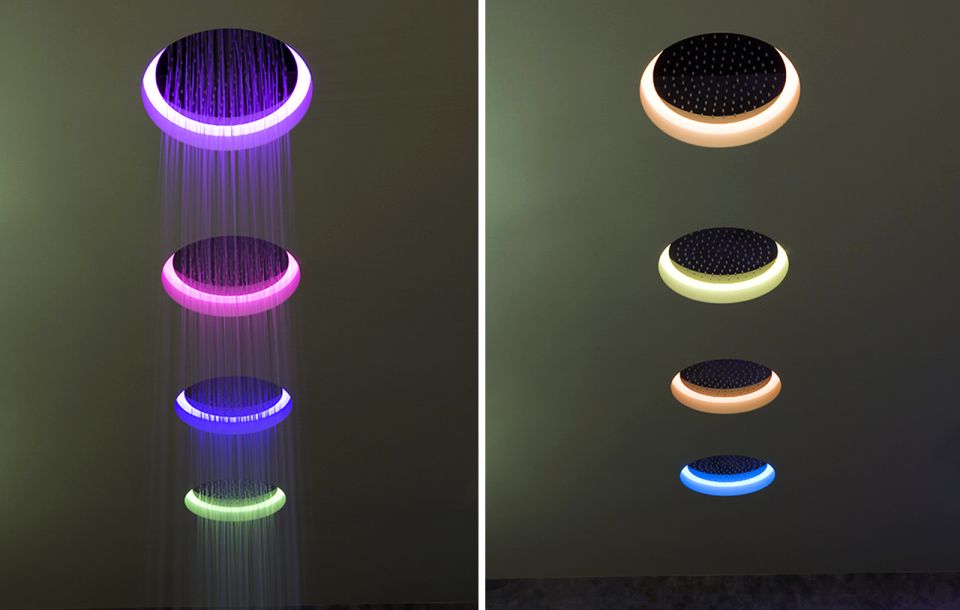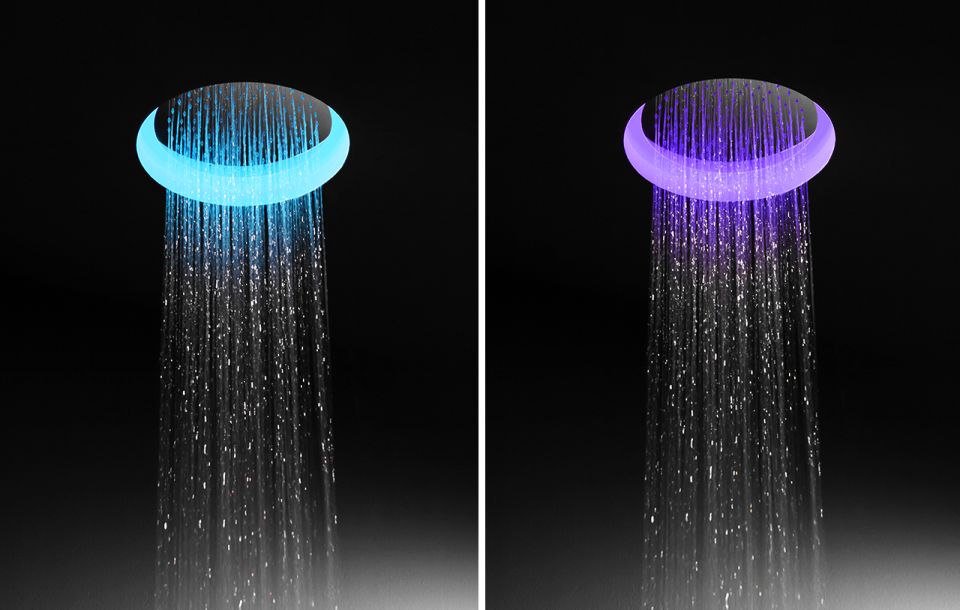 Source: AntonioLupi