French brand Meyou Paris can be your ultimate destination for modern pet furniture. Marketing expert Aude Sanchez and industrial designer Guillaume Gadenne have co-founded the brand after a successful Kickstarter campaign in 2016. The brand aims to cater to the design needs of present-day pet owners while also ensuring the comfort and safety of their cats.
Based on their personal experience with cats and in-depth research, the duo had launched a collection of classy cocoons and cat beds that would offer utmost comfort to your little munchkins and become a stylish décor element in your home.
Being predacious in nature, cats often love to hide, play, relax, and observe without being spotted by anyone. Keeping in mind these hunting instincts of felines, the furniture collection has been designed to offer solace and satisfaction to cats.
Meyou Paris pet products are made of natural materials and sport a subtle design that combines curved and straight lines. Have a look at the cat furniture series below:
The CUBE
It is multifunctional cat furniture from Meyou Paris that not only serves as a covered cat bed but also offers a place to sharpen the claws. The cozy padded retreat comprises a coated handwoven cocoon and a metal frame. You can choose from a range of fabric colors and frames to match your home interiors.
Price: €160 ($182)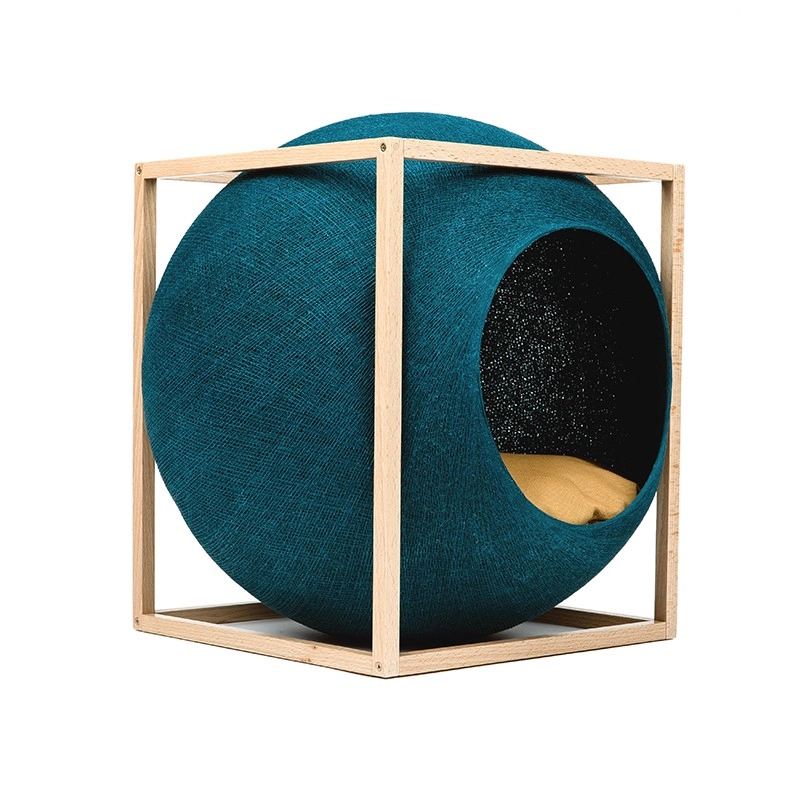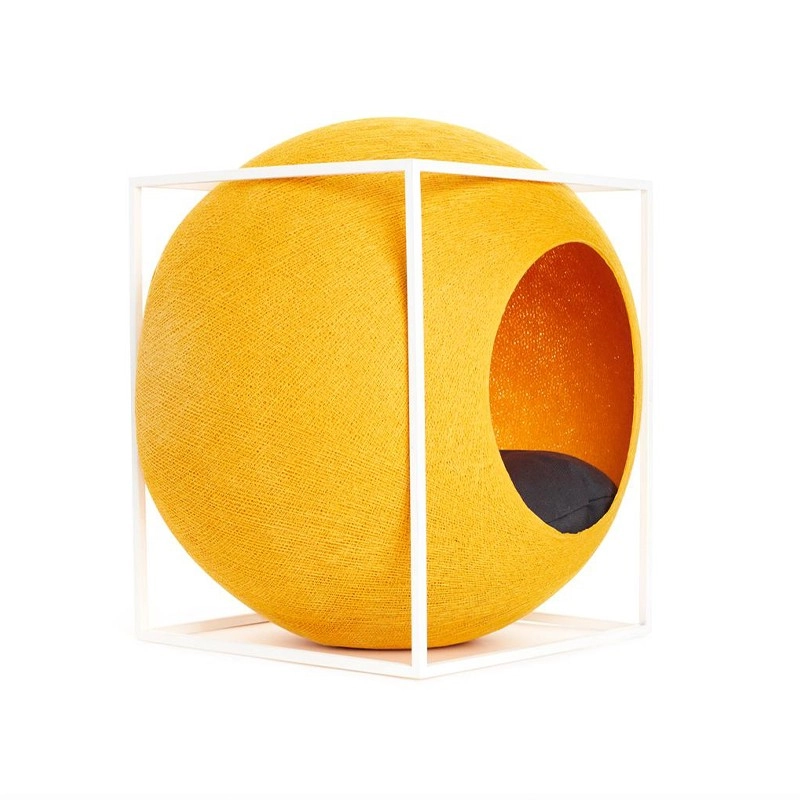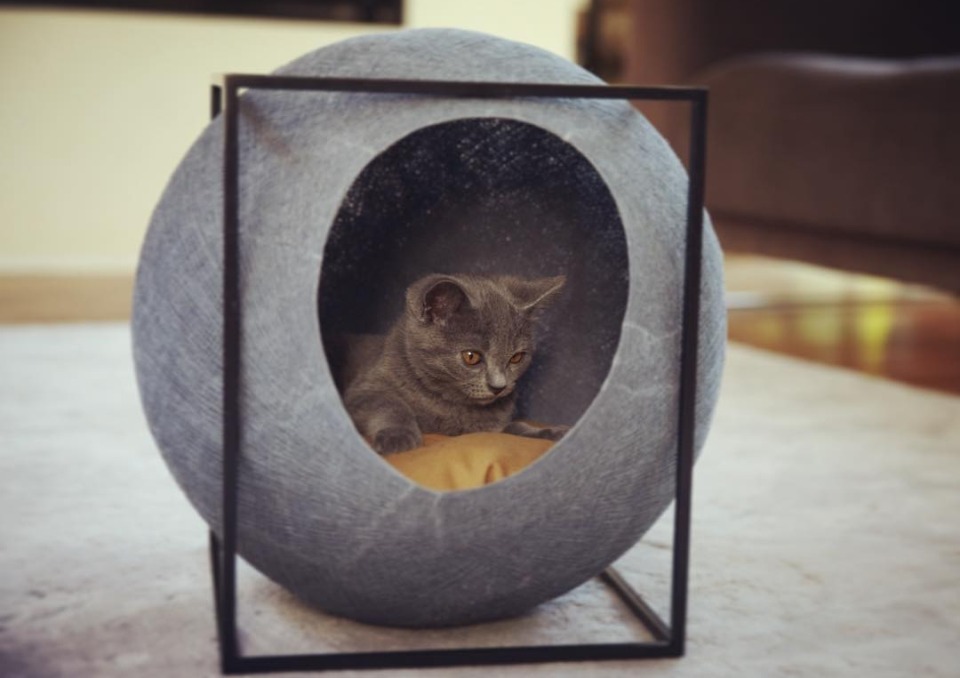 The BALL
This cat cocoon combines a wood and metal frame with a soft wool sphere. This can bed will make a hideout for your cat to curl up in and will blend into your interiors seamlessly. There are different color choices to make it personal.
Price: €210 ($240)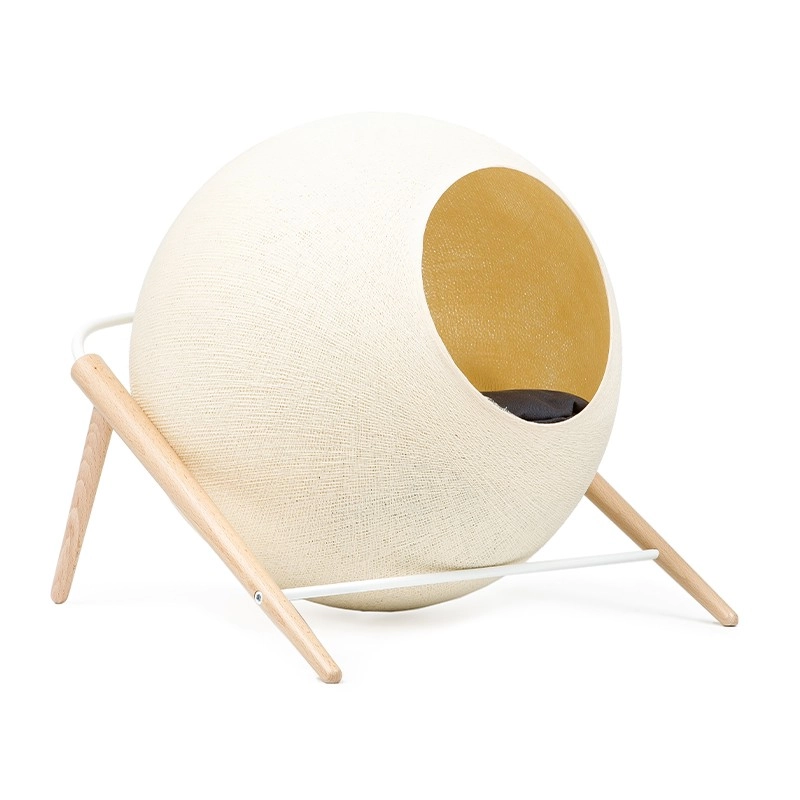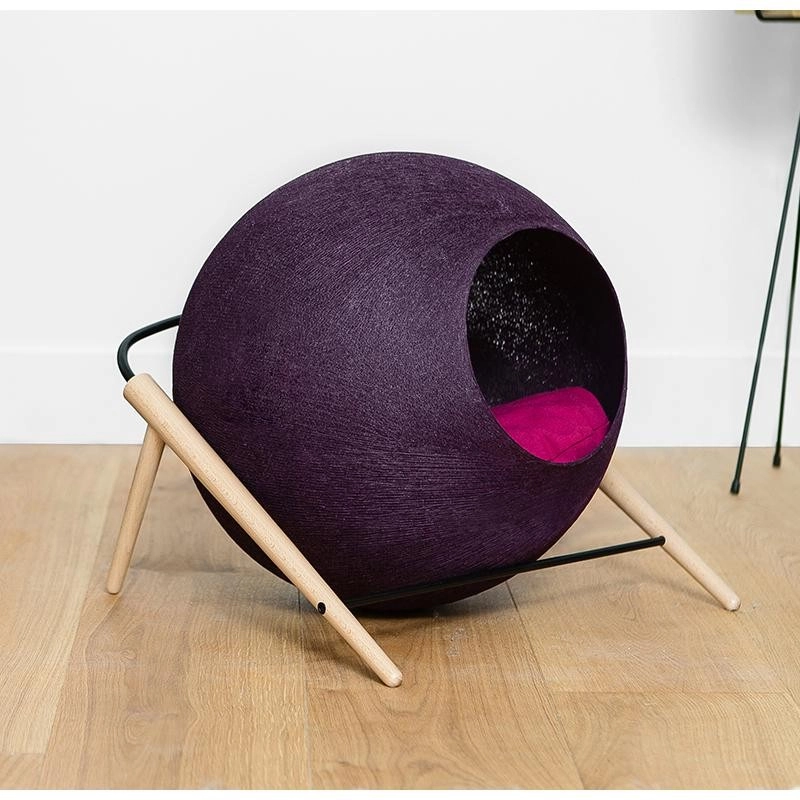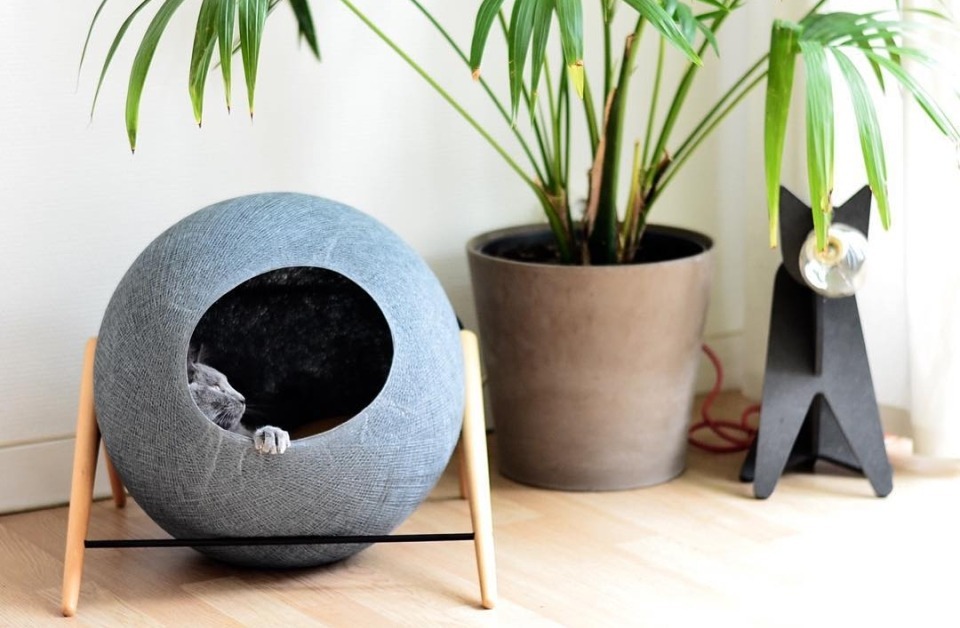 Also Read: 20 Designer Cat Beds You and Your Cat Will Love
The BED
The BED by Meyou Paris is also a blend of wood and metal frame and wool shelter. The only difference is the shape of the frame and cocoon. This cat bed also has a bigger opening for the cats. Your kitty will definitely enjoy the nap time next to you in The BED. There are two colors to choose from according to needs.
Price: €320 ($365)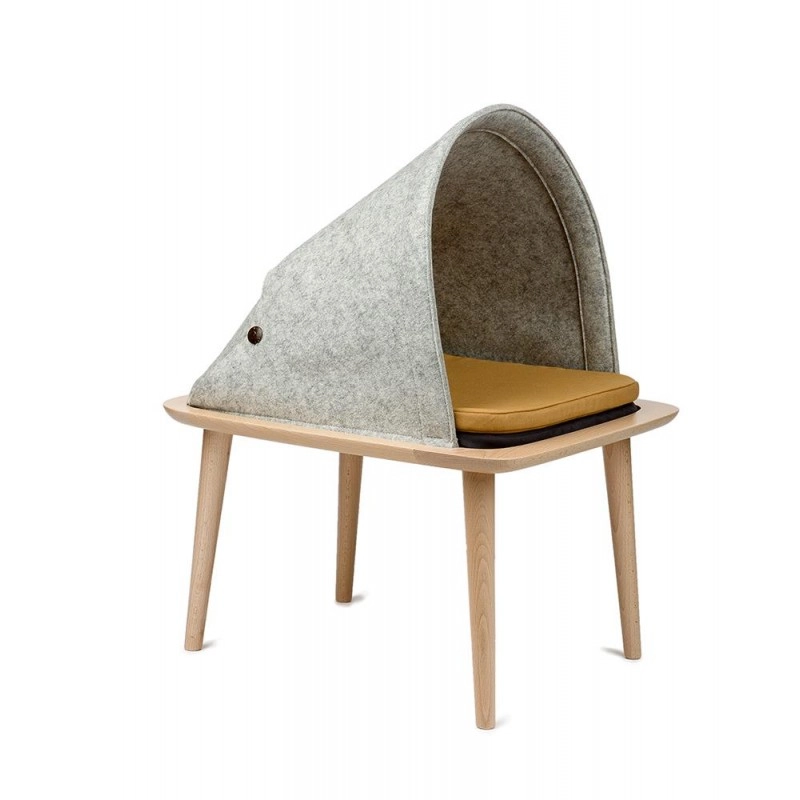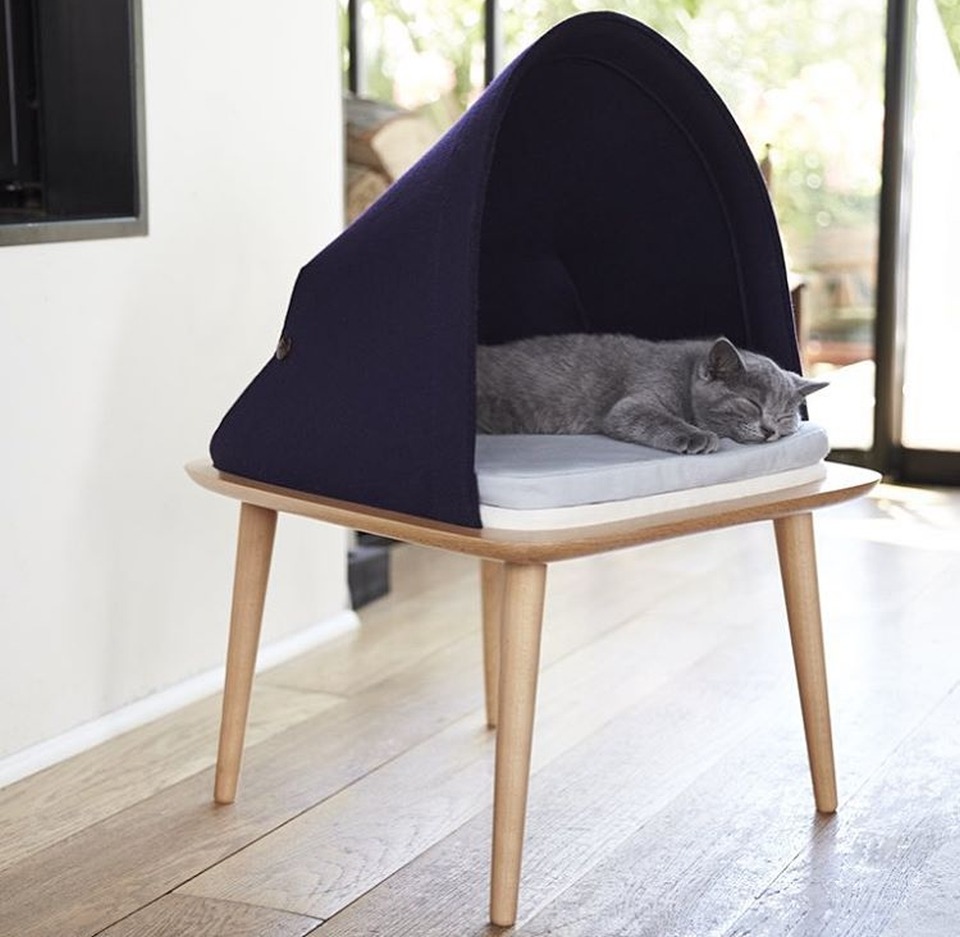 The NEST
Unlike most cat beds, the NEST features an open-ended design to provide your feline an easy way in and out. It comprises a rope basket and a soft cushion. As an additional feature, it can be folded up and carried around easily. It can also be used for small-size dogs. There are two sizes and as many colors for the cat bed.
Price: €80 ($90)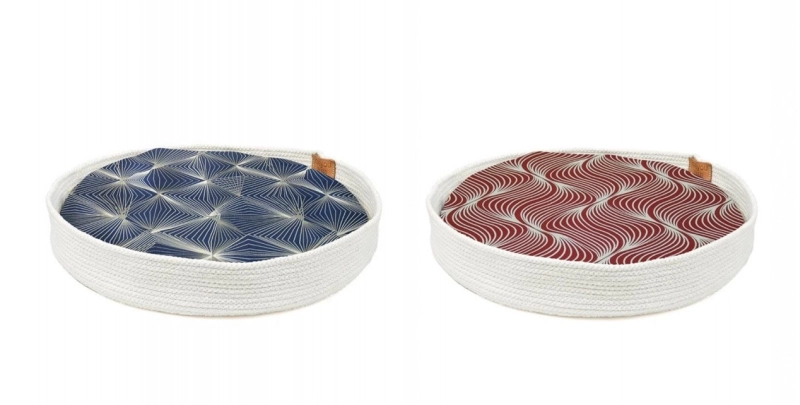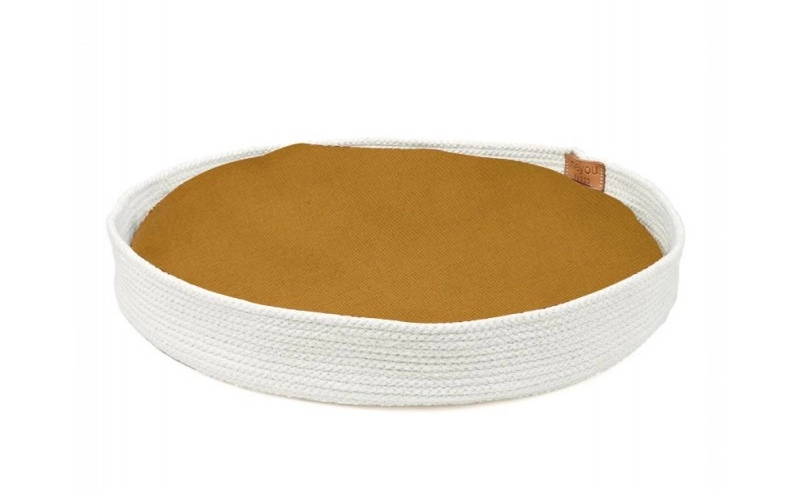 The SQUARE
Featuring a sleek and elegant design, the SQUARE has a solid base and a soft yarn ball. It will fit into modern and contemporary styles, as well as Scandinavian and traditional styles. You can choose the cocoon in different colors and various patterns for the base.
Price: €129 ($147)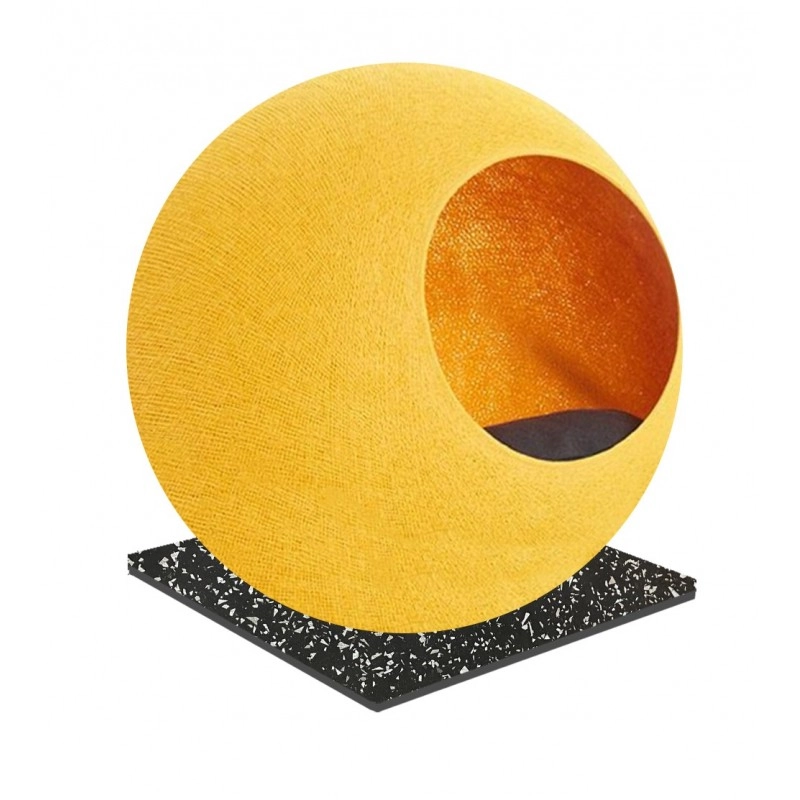 The VEGAS
It is a creatively designed cat scratcher in the shape of a cactus. The scratching surface made of woven rope is further attached to a brushed stainless steel base for a cool homely look. It does not deteriorate as quickly as cardboard. The VEGAS is available in four colors: black, gray, green, or cream with green spots and also several options for the pot-shaped base.
Price: €79 ($90)