A father can do anything to please his children, and Adam Boyd, a Michigan-based dad has set an amazing example to prove the fact right. As founder of the construction company ATB Building Inc., he got experience in woodworking, and he has nicely utilized his woodworking skills to build a two-story playhouse in his backyard, which his two little daughters can call their own castle. This life-size playhouse features two porches, 8-foot ceiling, a climbing wall, loft, slide, swings, and a play kitchenette to encourage them to use their imagination and creativity to learn cooking from a very young age.
Boyd decked the interior walls of the first floor in purple and violet, as his little daughters loved these colors, while the exterior of the playhouse flaunts dark blue and rustic wooden shade. Two-toned interior walls give a unique touch to the playhouse. The first floor is furnished with custom-built wood furniture, and there are two separate wooden staircases to climb up to loft areas with railings. The second staircase above the first loft leads to the upper floor that houses a cool living room with modern furniture, a cute dollhouse, and a plenty of big windows. Rather than painting entire walls of the living room in violet, he half-painted them in black, so that girls can use it as a blackboard to draw their imaginations.
Also Read: Charmed Playhouses seem to be coming straight out of a fairyland
The girls can enter inside, either through the main door or the climbing wall leading to the wooden deck above. This project is truly different from a typical backyard playhouse. Every parent wishes to build such playhouse for his/her kids, but it's not an easy task as it requires a lot of time, money and creativity. Boyd shared photos of the playhouse on the ATB Building Facebook page last month, and he is getting positive responses from all over. Though we feature a plenty of playhouses before, but a few months ago we have featured something similar which was a huge backyard playhouse shaped to mimic the original house of the family.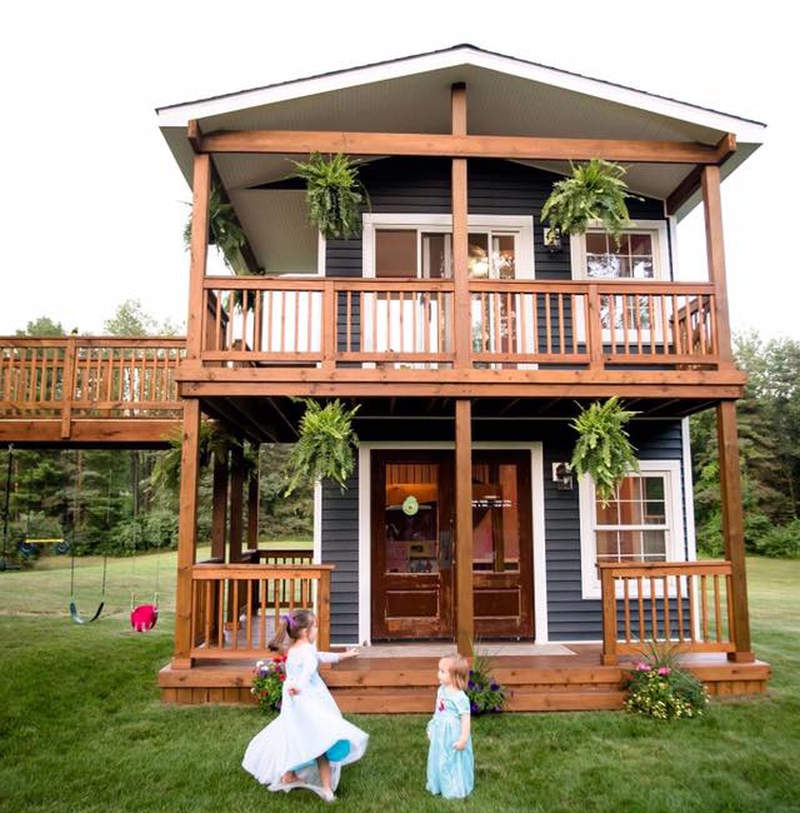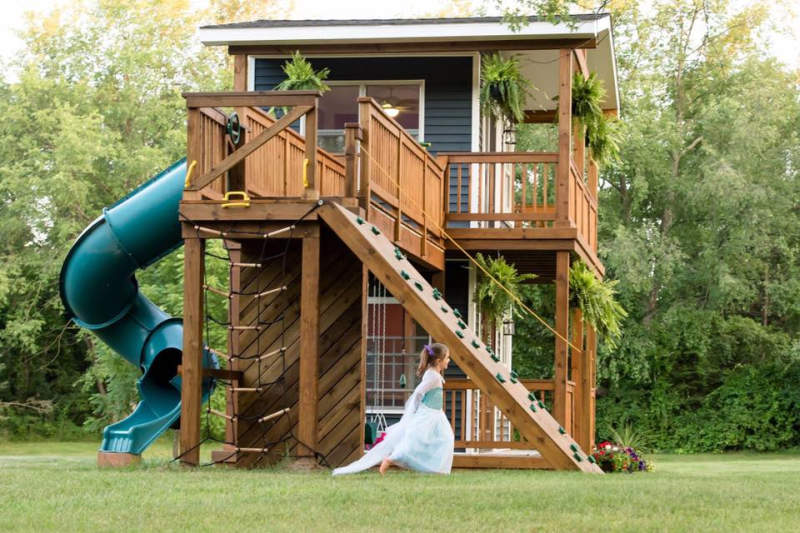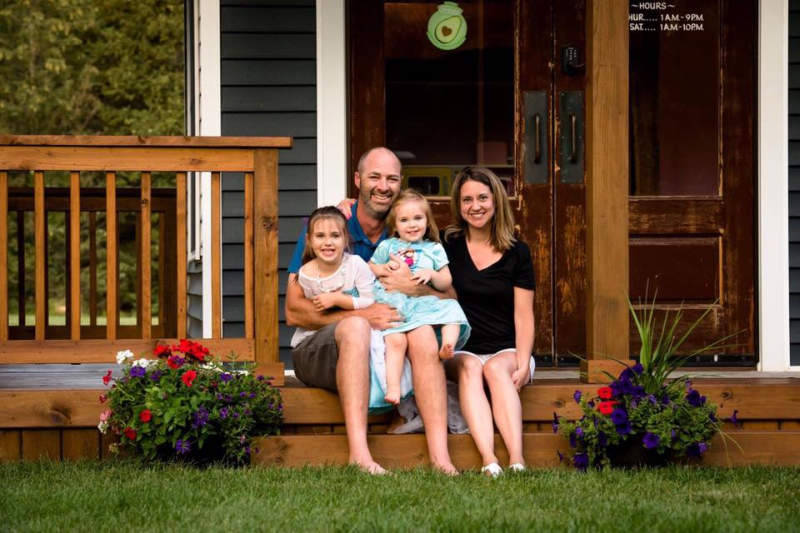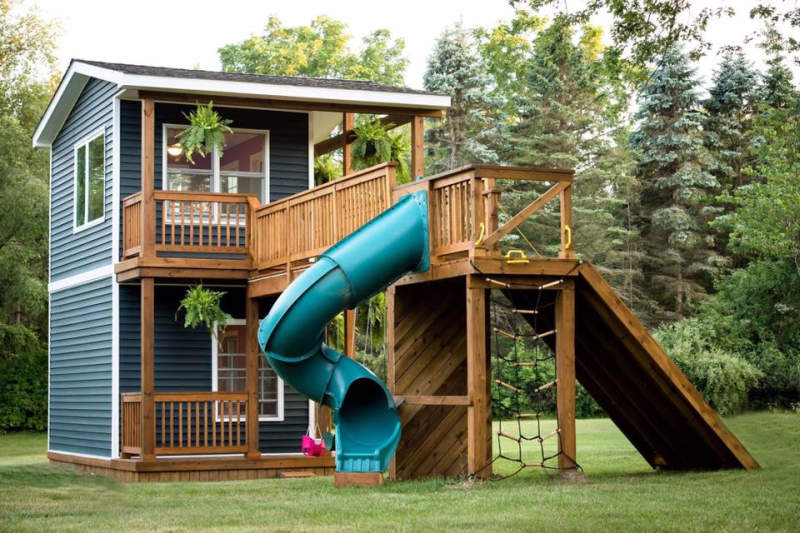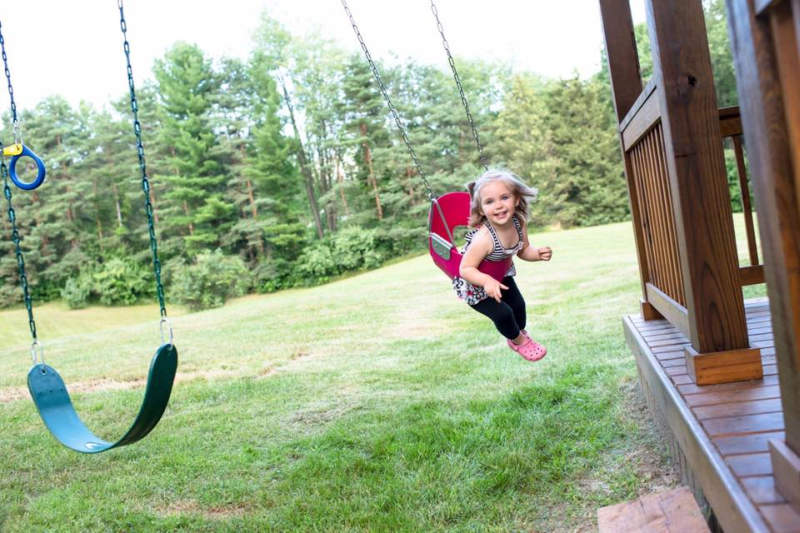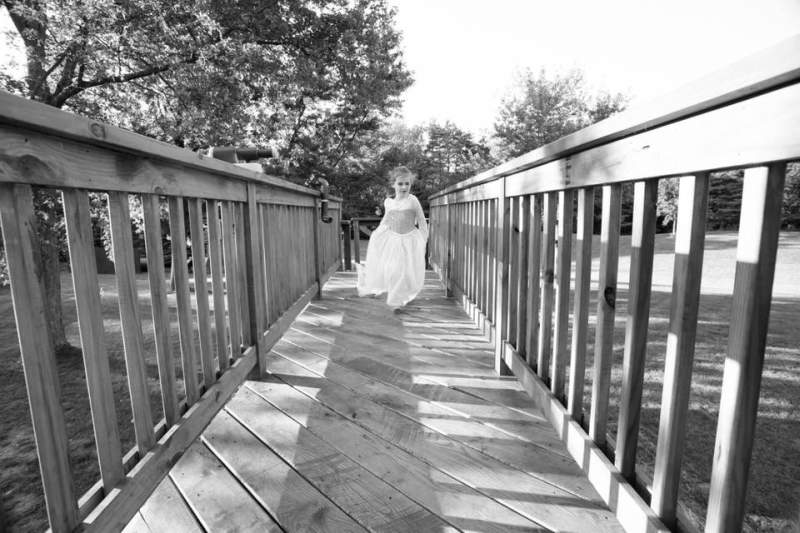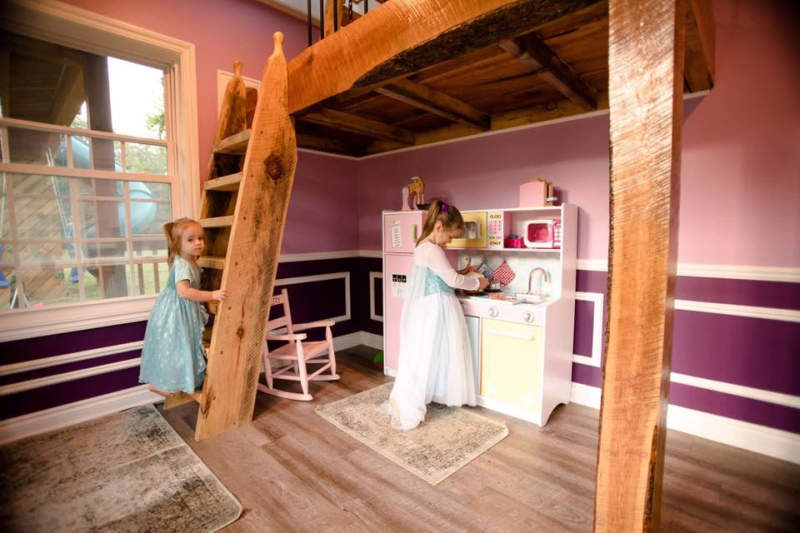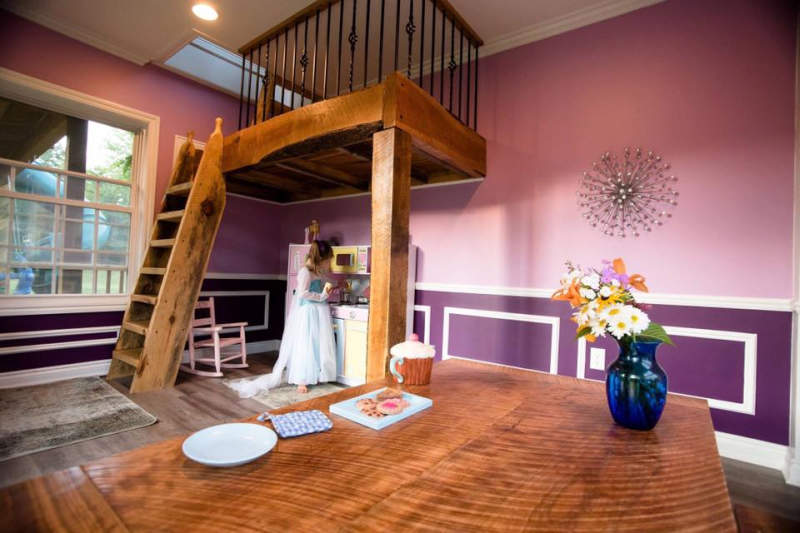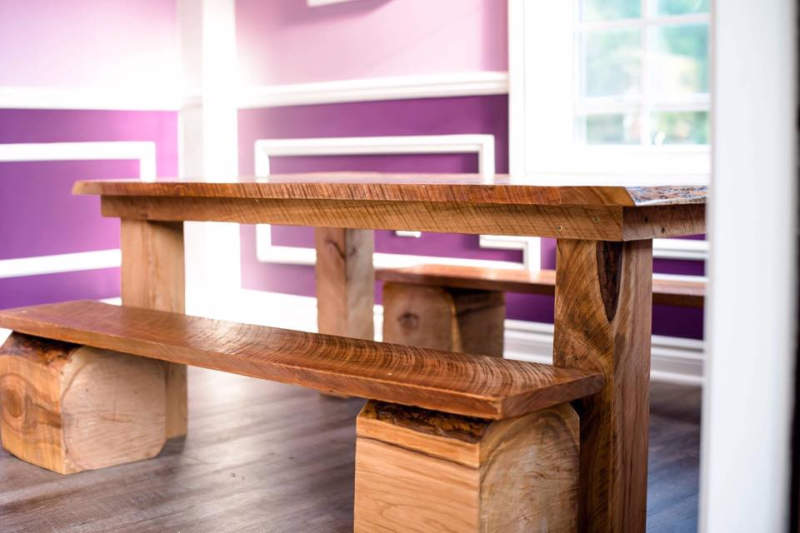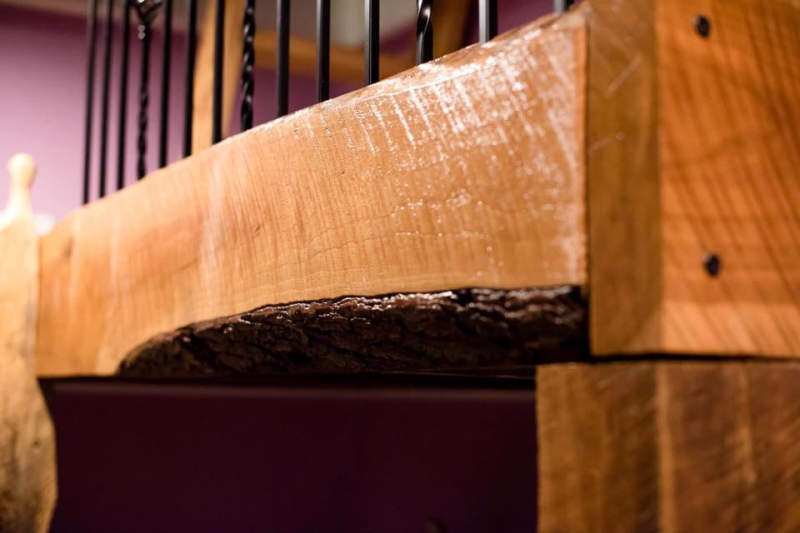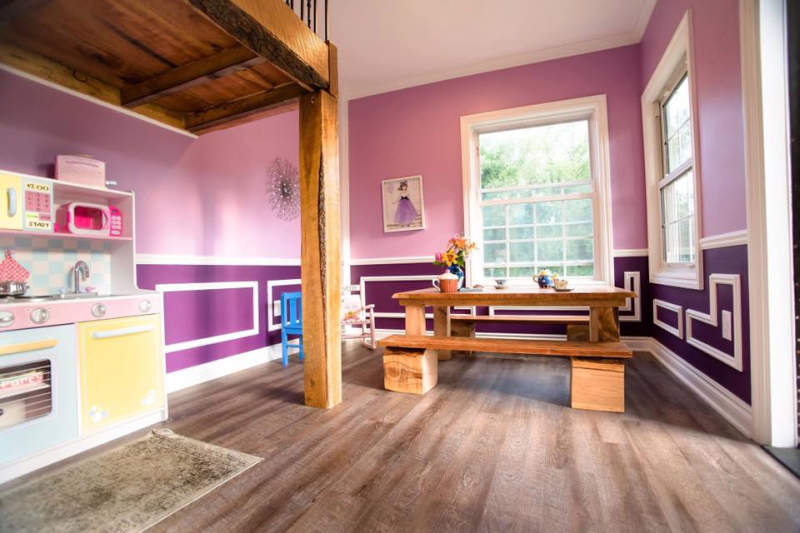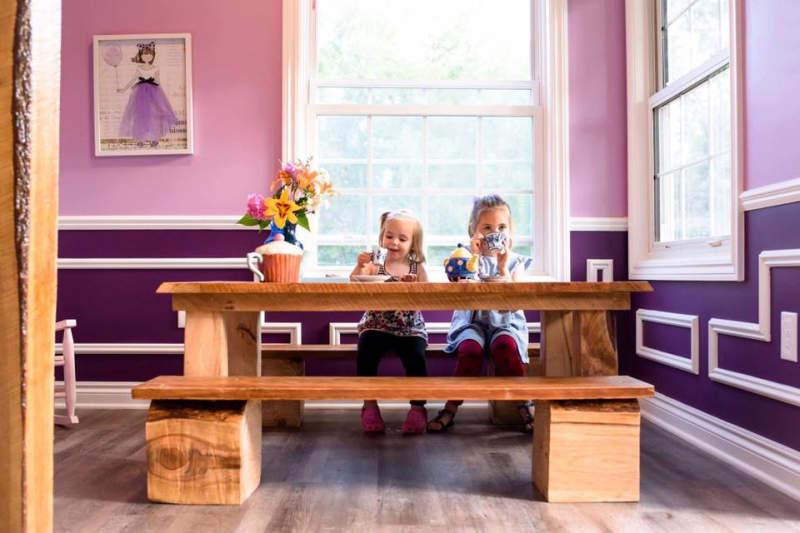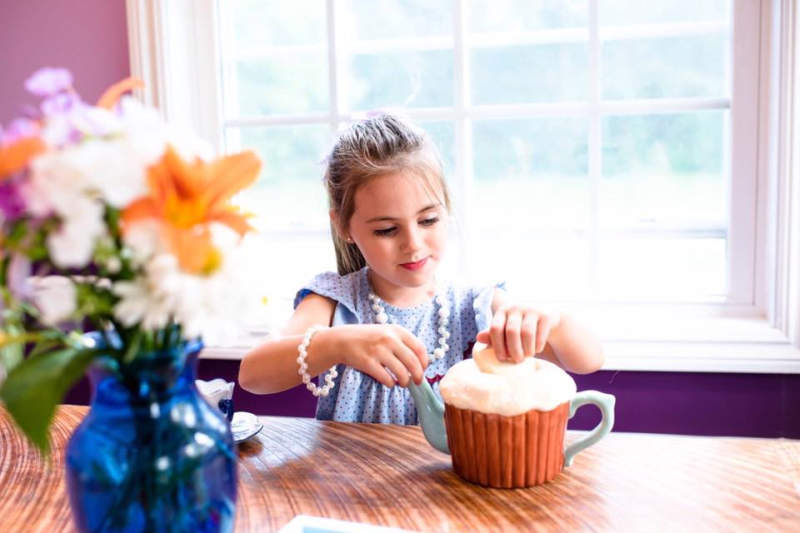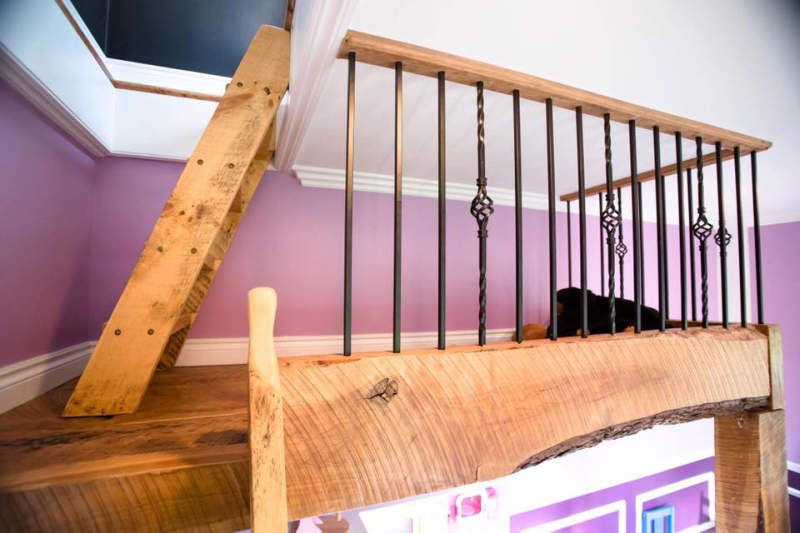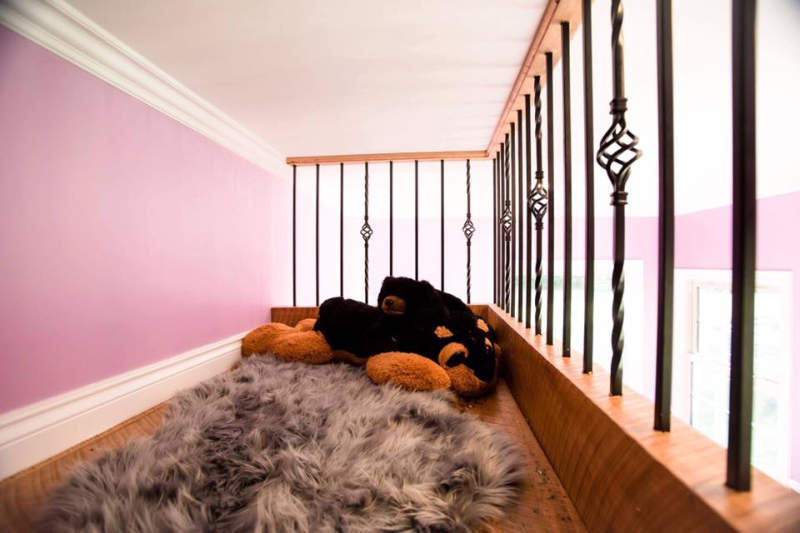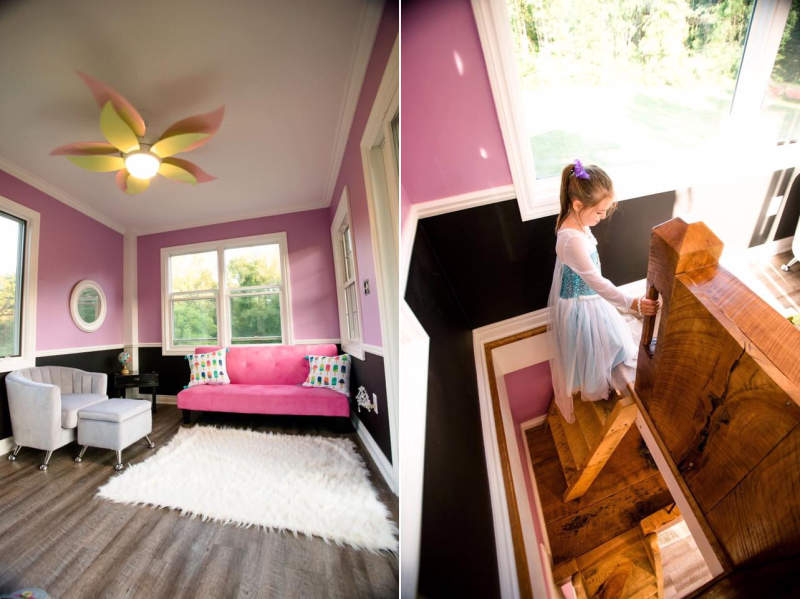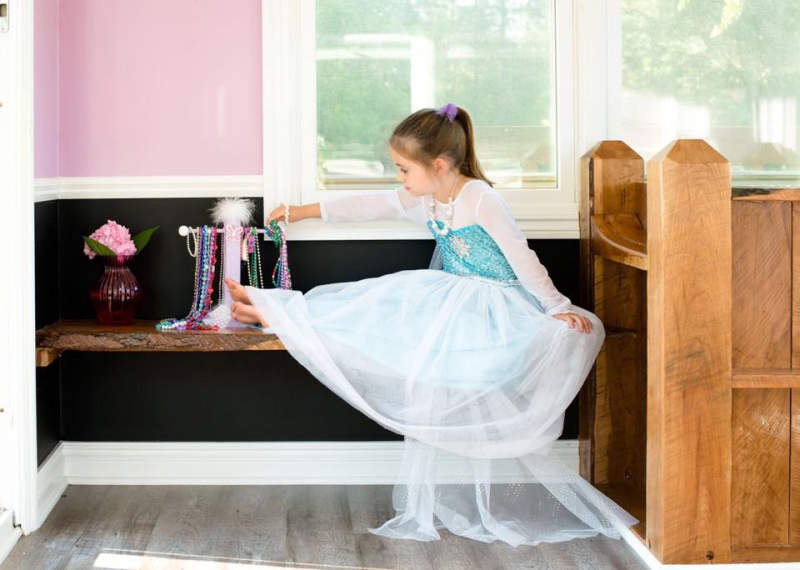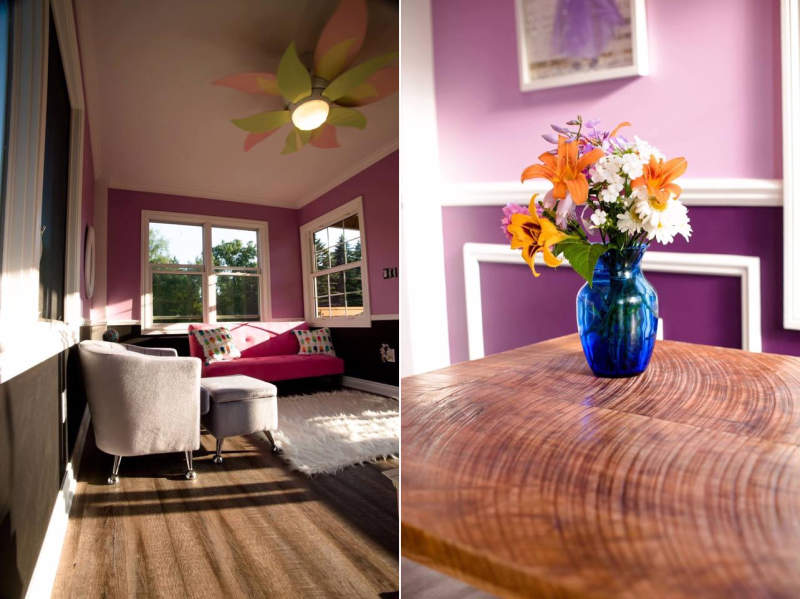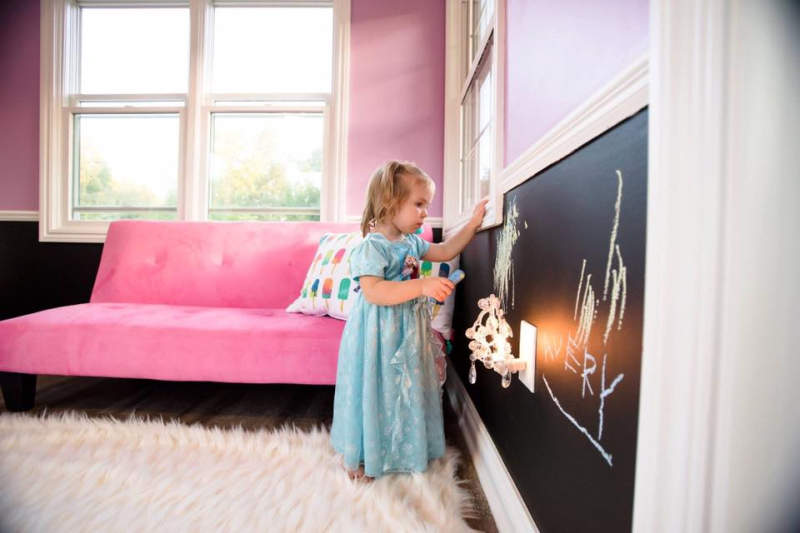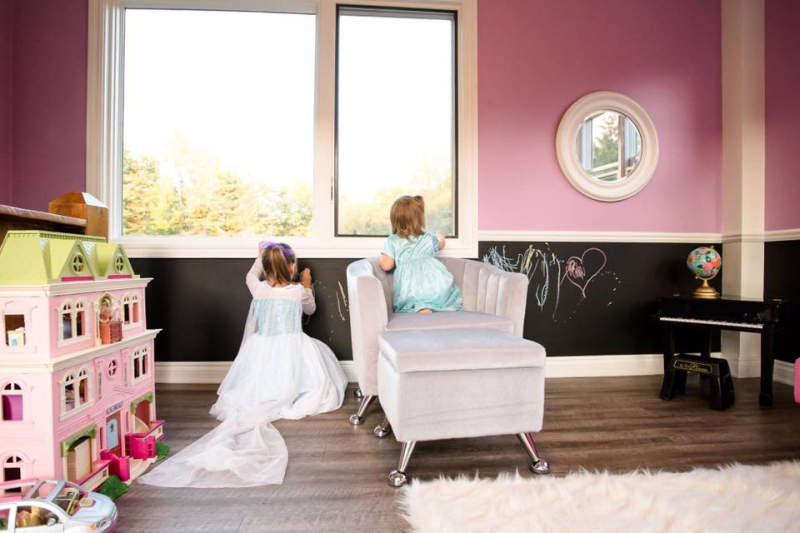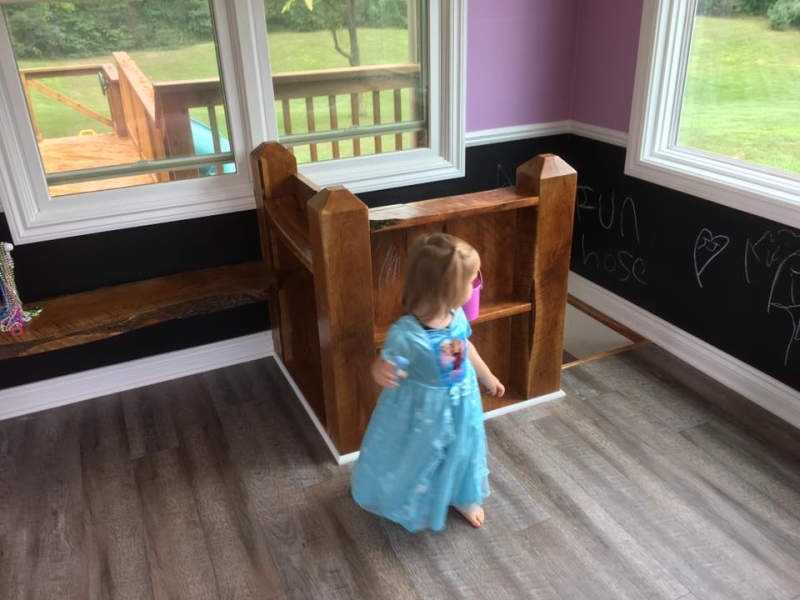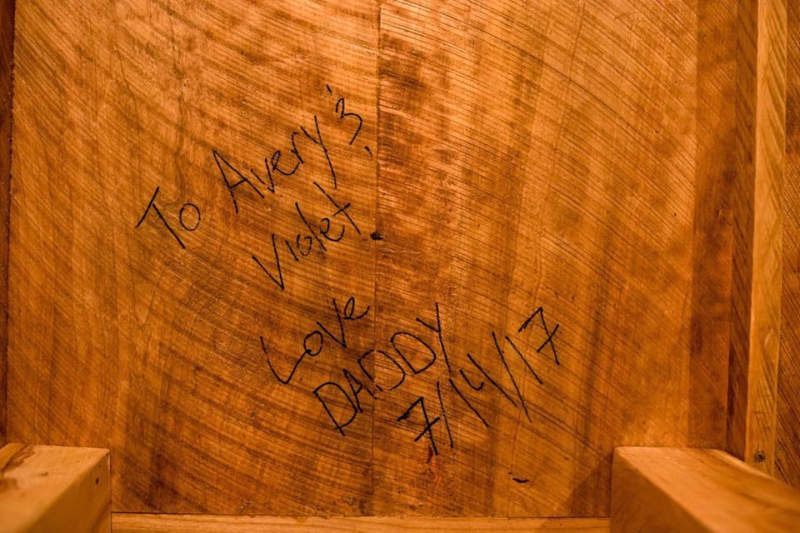 Via: ABC