After their Pacific Rim-inspired conference table, the folks at Tom Spina Designs have something equally striking for Star Wars enthusiasts. Designer Richard Riley from the design studio has brilliantly recreated the classic asteroids chase scene from Star Wars: The Empire Strikes in the form of a stunning furniture piece – Millennium Falcon Coffee Table.
As the name indicates, the coffee table depicts a Millennium Falcon and a TIE Fighter (both made by Hasbro), wandering inside the asteroid field. However, both the starfighters are custom-painted by the designer to give it a more realistic touch. Furthermore, an oval glass top rests above the iconic Star Wars mimeo. Thanks to this transparent glass top, you can witness the famous asteroid chase scene every morning while having a cup of coffee.
Also Read: Millennium Falcon Asteroid Coffee Table for Star Wars-Themed Interiors
Measuring 60-inches long and 36-inches wide, the coffee table is a perfect addition to any Star Wars fan's living room. With this striking coffee table, one can virtually bring home the entire scene from Star Wars. It will certainly give some personality to your living space while being an unexpected conversation starter after a few cocktails.
Already jumping to the idea of purchasing this extravagant coffee table? Well, hold on to your horses, as it is designed just for a filthy rich Star Wars fan. So, only one exists until now.
But if you've got enough money to spend on something awesome like this coffee table, then you may contact the designer team to custom-made one for your home.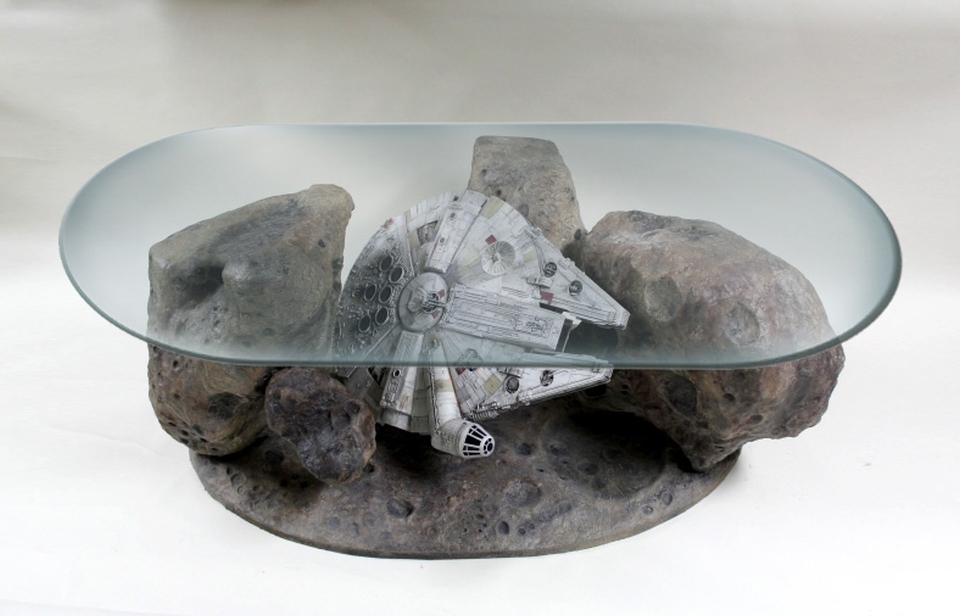 Oval glass top allows you to view classic asteroid chase scene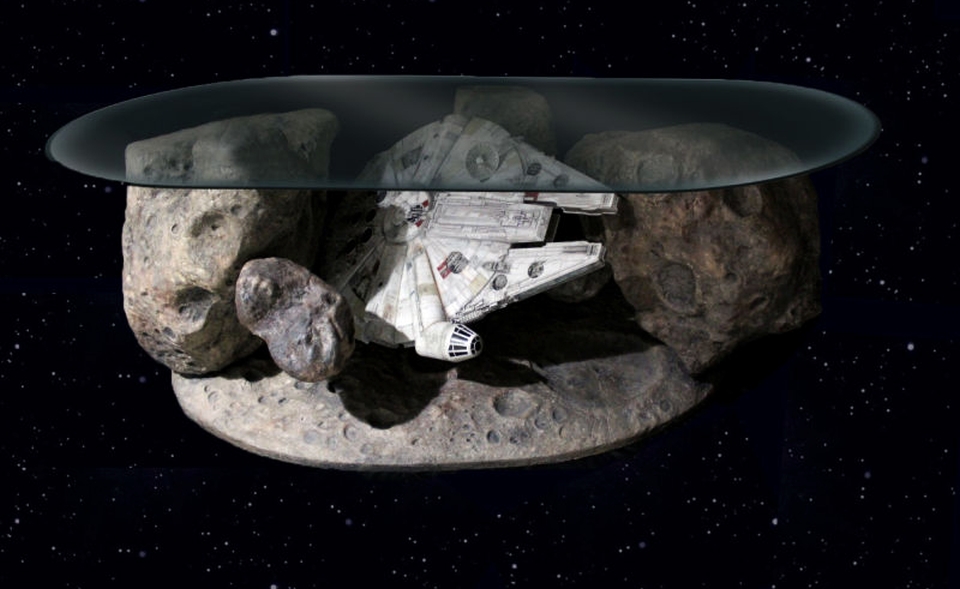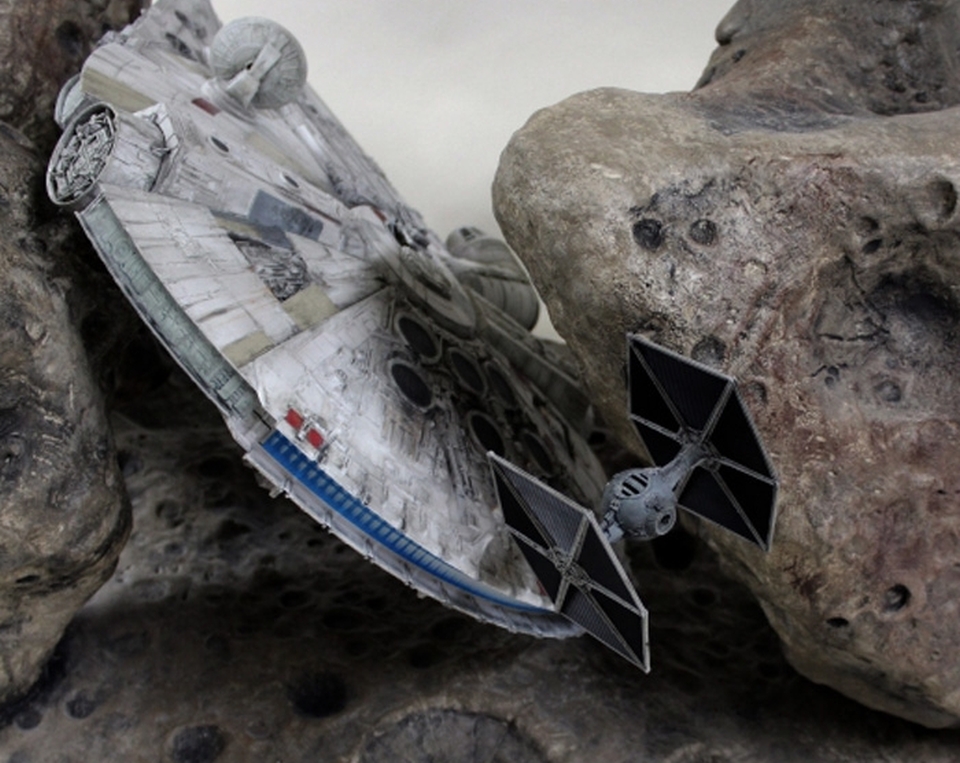 Source: TomSpinaDesigns/io9