Modern homemakers appreciate ideas that represent transformability and valuing of space concerns. Quirky is up with an idea that such homemakers will definitely treasure their whole life. It is a wine rack named 'Mirage' which can be adjusted as per your wine storage needs and space settings, that makes Mirage an augmentable wine rack which can be expanded as well as minimized as per the choice of user. Mirage augmentable wine rack is beautifully designed and a perfected product for party lovers.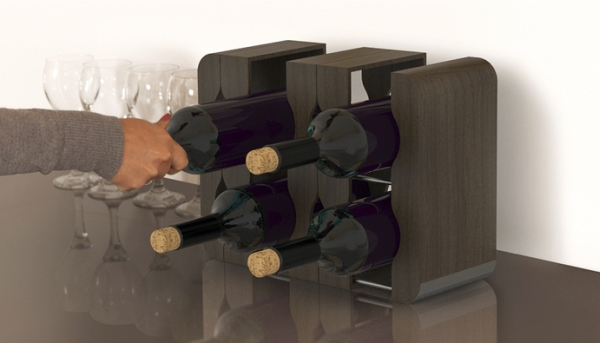 Also Read: 40+ Best Ideas to Repurpose Leftover Wine Bottles
Whenever you have to call your friends for a casual party or maybe it is some special occasion that you wish to mark by celebrating a decent tasting wine seems like the prettiest of the choices to light up the spirits. Such rich wines also need exquisite wine racks which are usually big and occupy a considerable space. Mirage is a solution to this little problem as it can store a maximum of eight wine bottles and when you have lesser wine bottles than the maximum amount to place, it easily collapses to save a good deal of space.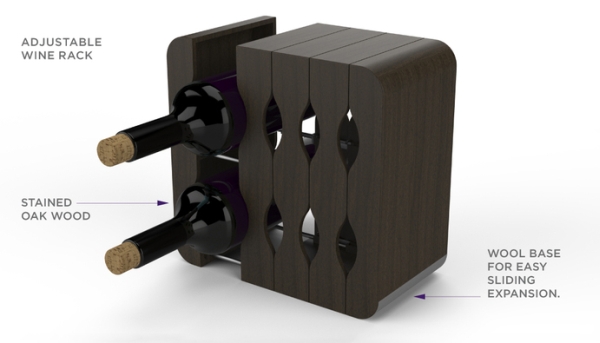 Mirage augmentable wine rack has in total four storage sections that are all two-tiered. It is made from solid high-quality wood and has a wool base so as to facilitate easy sliding. This wine rack definitely qualifies to be a part of your next in-house celebrations with wine as the main prop of course.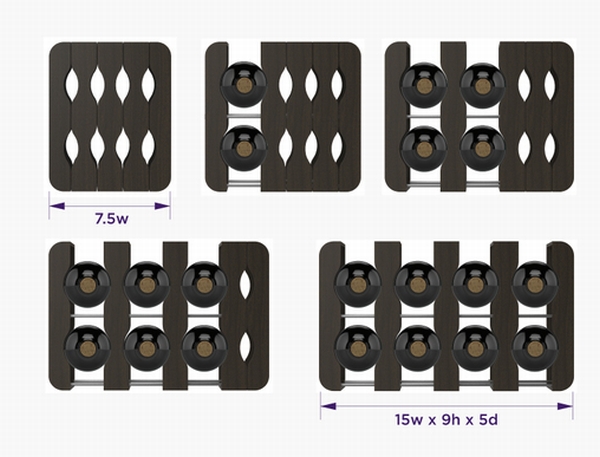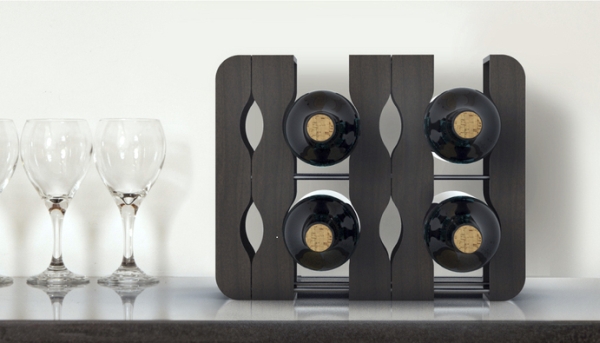 Via: Quirky