Michael K. Chen Architecture (MKCA) had refurbished an apartment in New York to revolutionize the urban living concept, creatively including different living spaces in only 390-square-feet floor area. Over again, they have developed a 192-square-feet micro-housing concept for furniture fittings and architectural hardware manufacturer Häfele. The project was showcased at the Kitchen and Bath Industry Show (KBIS) 2020.
As more and more people shift toward a tiny and flexible lifestyle, the company senses an opportunity and intends to keep pace with the changing scenario. This new micro-apartment incorporates folding, hinging, and sliding elements that allow for the space to transform from a bedroom to a living area in a jiffy.
The L-shaped design looks spacious and permits convenience in movement. On the one side is a sofa that converts into a bed while on the other is the kitchen area with sliding elements. There is a hidden clothing rack in between the two spaces.
Also Read: Romotow Caravan by W2 Swings its Cabin Outwards to Create a Deck
The apartment comes complete with an entertainment zone included in front of the sofa. It is a table-like structure that conceals within a television on a motorized lift, a pull-out console that unfolds to create a dining table for six, and a secret motorized bar.
Currently a prototype, this micro-living apartment is significant for modern city dwellers.
Ori Living has previously released Pocket closet and Cloud bed – robotic, space-saving furniture tailored for micro-apartments.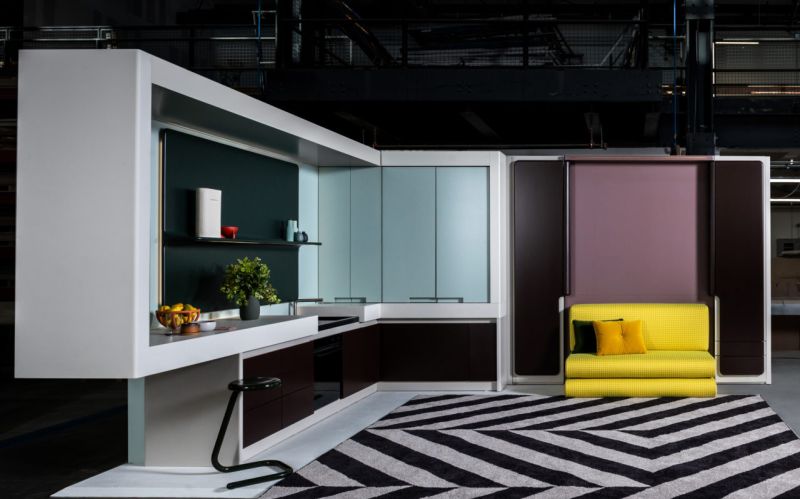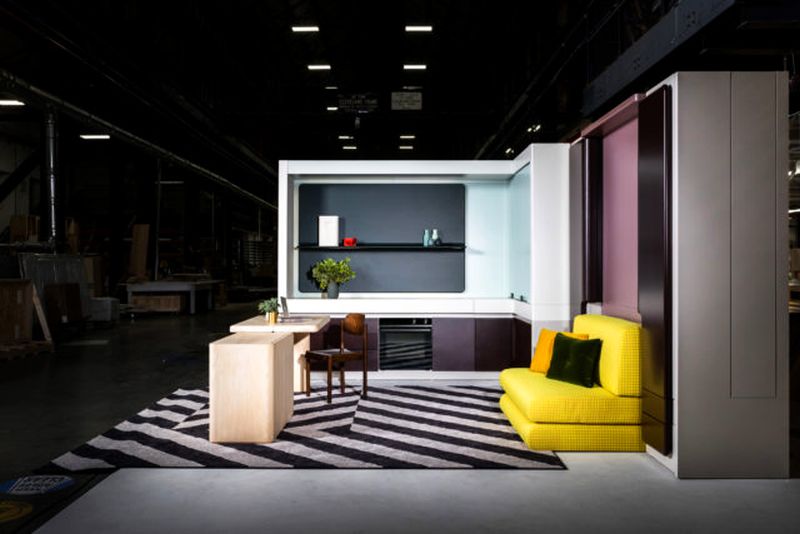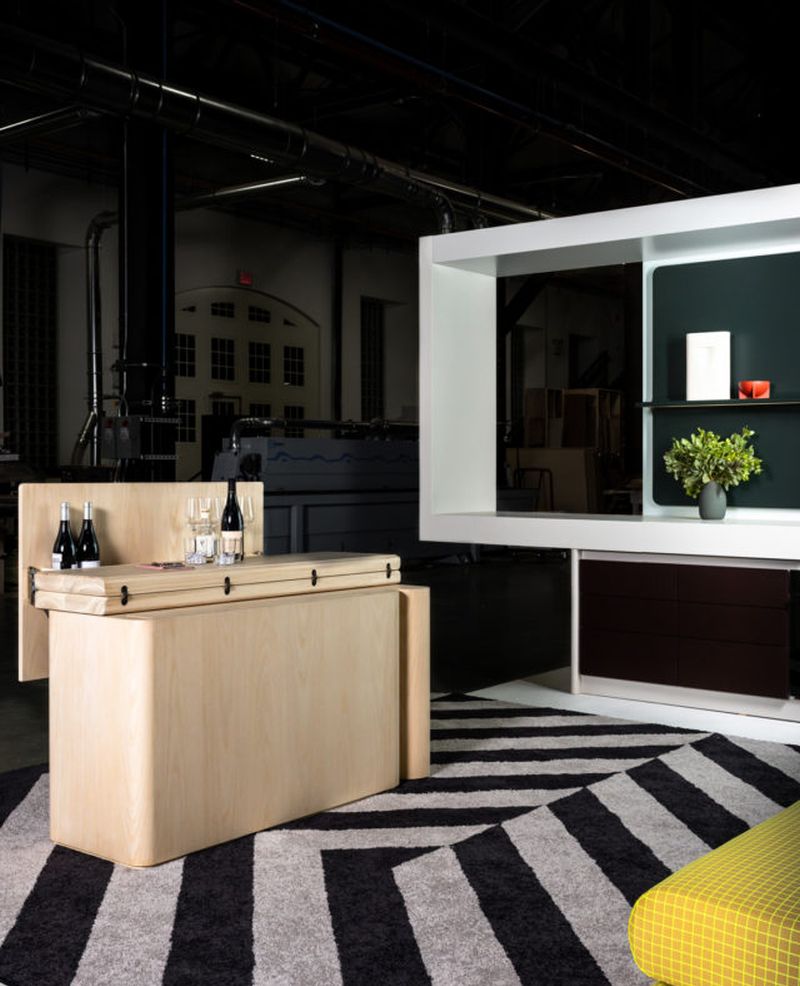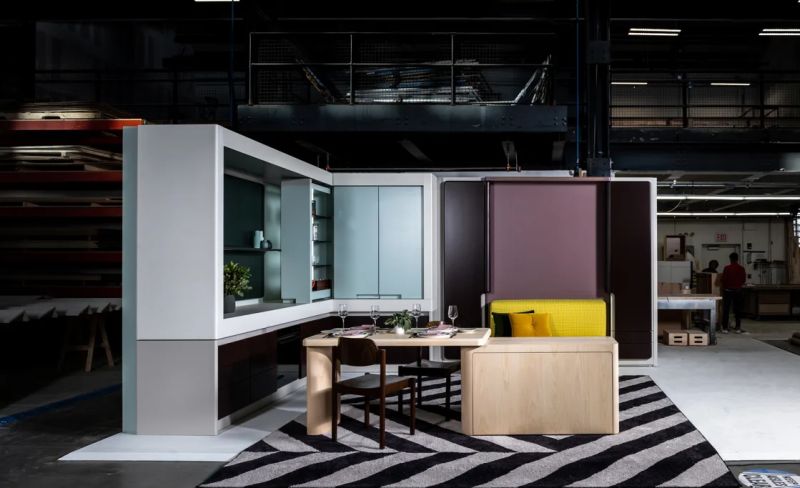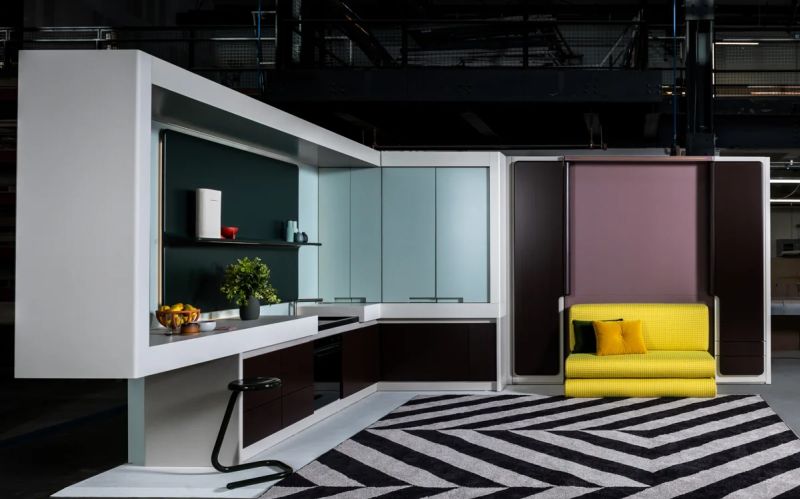 Via: Curbed