Walmart's mattress brand Allswell is making a foray into the tiny home movement with their 28-foot tiny house on wheels custom-built by Modern Tiny Living. The house has toured across America from New York to Seattle was revealed in New York in February.
The tiny home is outfitted with modern amenities and of course, the brand's signature mattresses. It features garage-style and French doors, which are particularly popular among tiny house enthusiasts.
The multi-angle standing-seam metal roof, white cladding, and black windows with grids are some unique elements of its exterior design. The interior space also boasts white details, vinyl plank flooring and rustic hickory ceiling beams.
There is a living room, fully equipped kitchen, bathroom and a main-floor bedroom. In the kitchen, blue cabinets make a great combination with white walls. On the other hand, shower has custom tiles imprinted with "It Was All a Dream".
The master suite and living room can be outfitted with Allswell's mattresses. The living room has a custom-built L couch with storage and twin daybed, which permits it to be transformed into an additional sleeping area.
Also Read: Man Saves Big Time on Bills by Shifting into Self-Built Tiny House on Wheels
The Allswell's tiny house on wheels is designed to travel while carrying the comfort of the house along. It is available for purchase for a starting price of $100,000.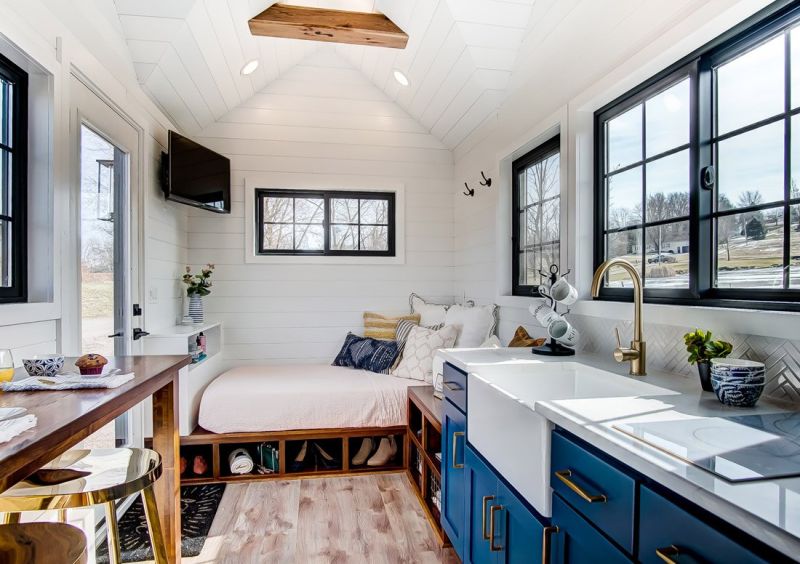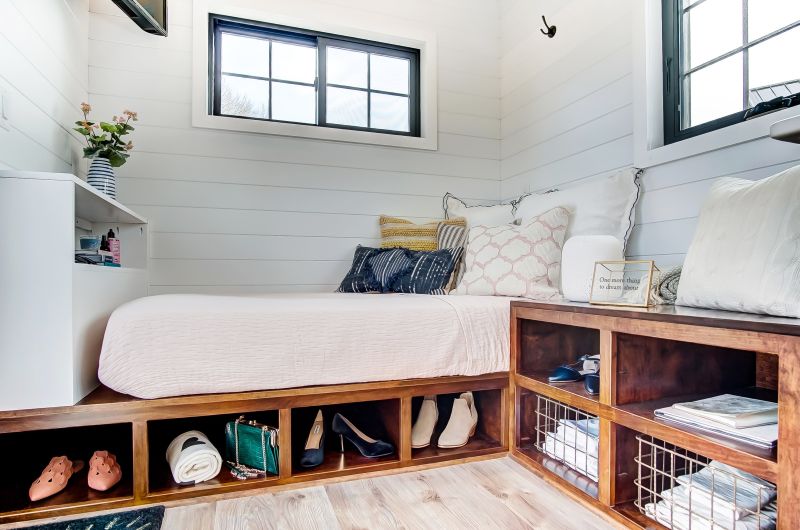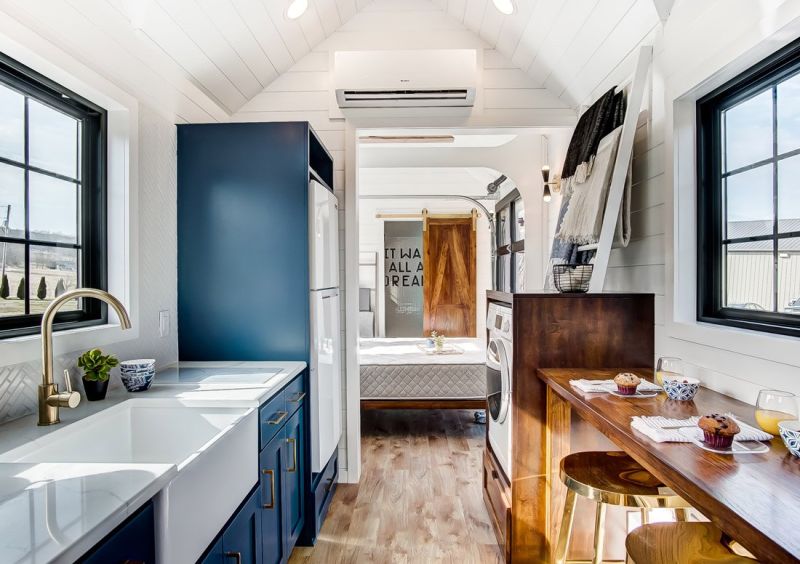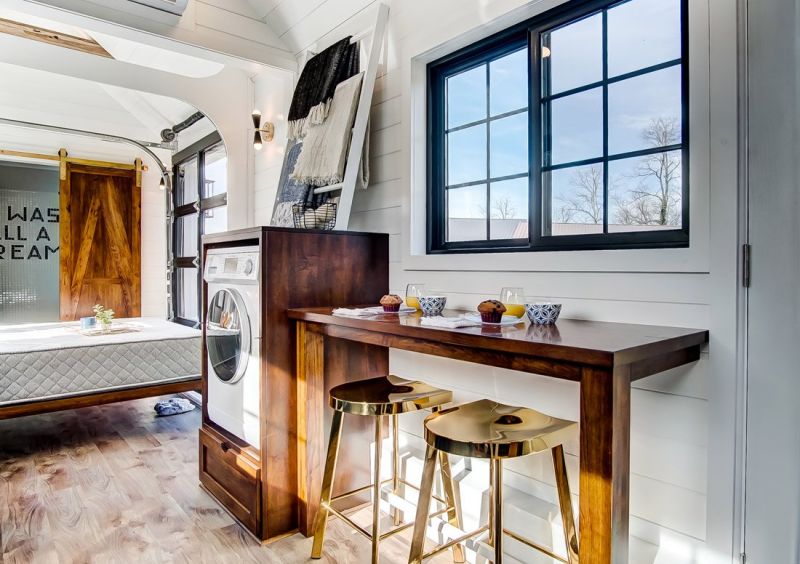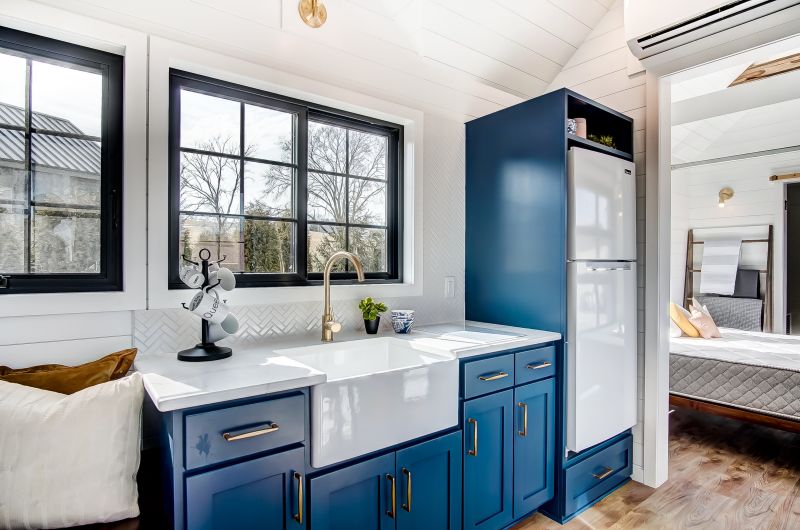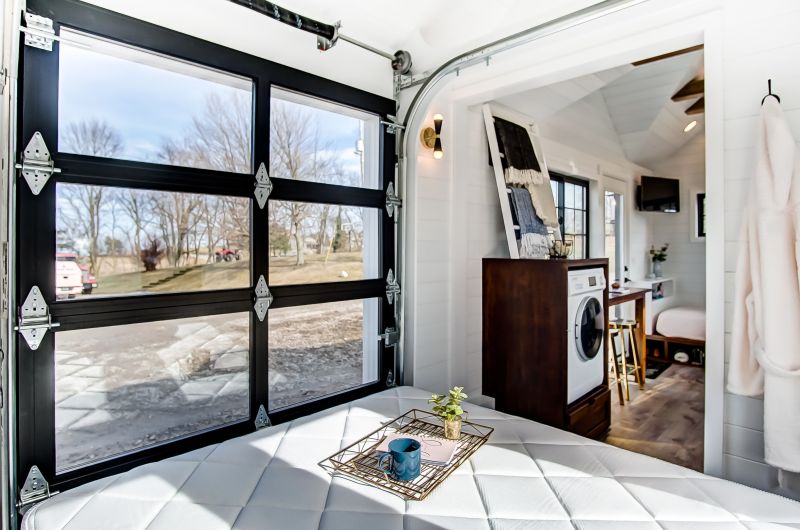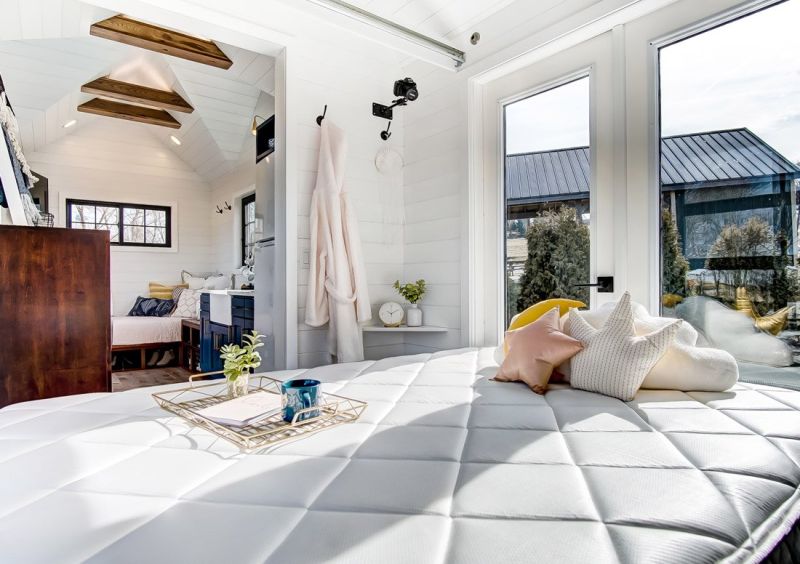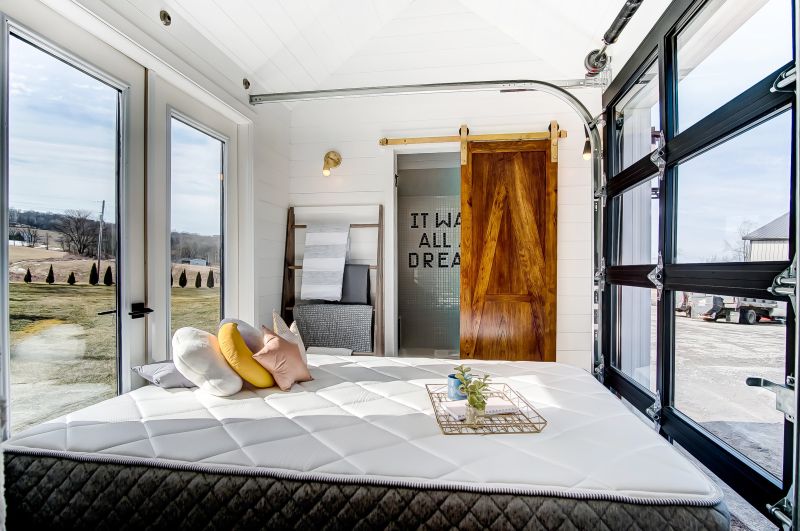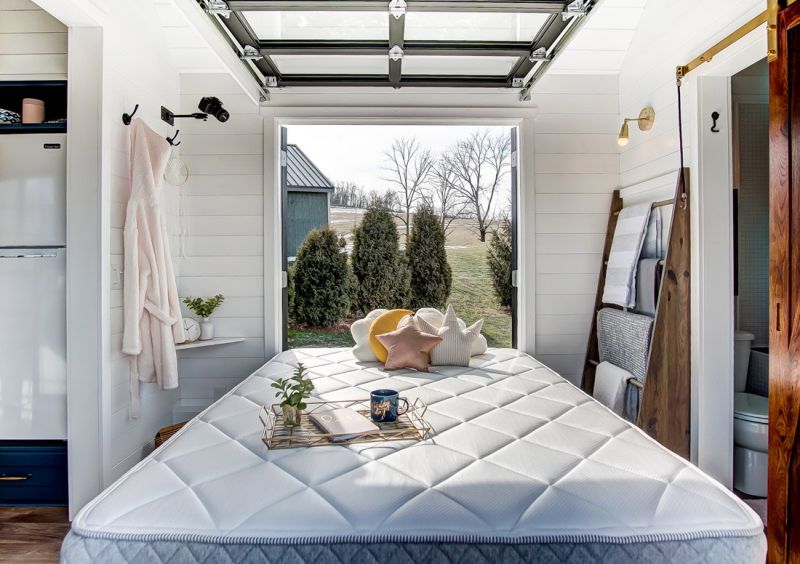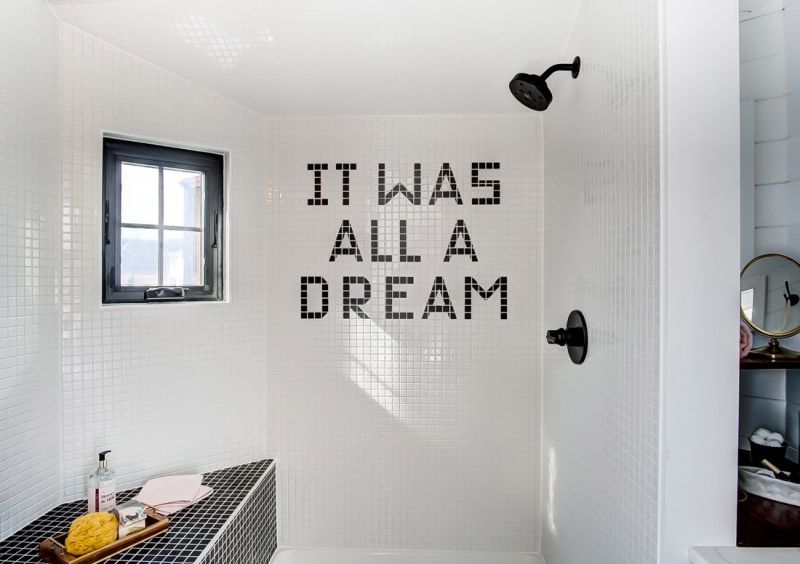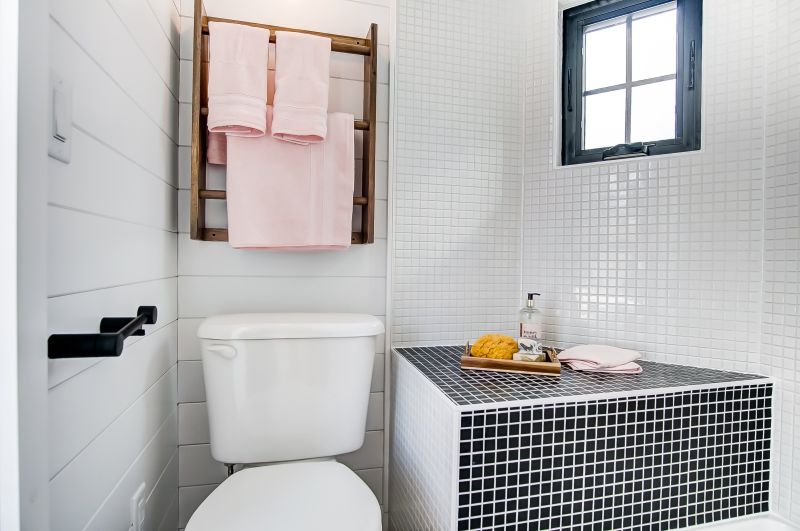 Via: CityLab