You must have often come across terms such as modular homes and traditional (stick or site-built) homes. Knowing what is a modular home and how is it different from traditional home before buying or building a house can help you make a decision you'll appreciate for a lifetime.
Understanding the difference, and opting for the more suitable option can help you limit your construction cost, and increase its price and resale value. Without further ado, let us understand what modular and traditional homes are, and how they differ from each other.
What is a Modular Home?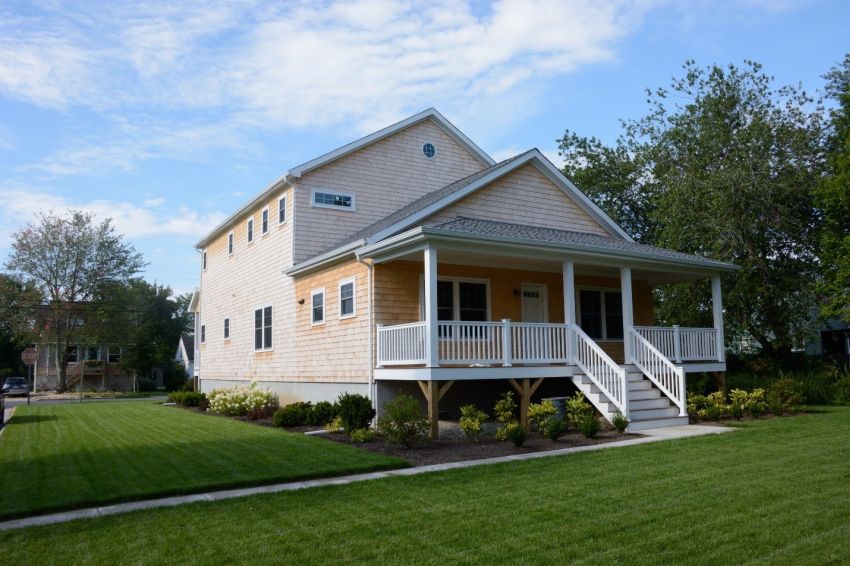 The image above is of a modular home. It looks similar to a regular house. One can hardly tell the difference by looking at this house, but a modular house is way different from a traditionally built home. Following are certain facts that differentiate a modular home from a traditional one:
A modular home is built in sections at a factory site
The pre-fabricated sections are then towed to be joined together and installed at a permanent location
A Modular home is built in conformation with all local, regional, and state building codes at their respective locations
The local building inspectors keep a constant check on the modular home's structure to see that it meets all requirements and is completed in an adequate manner
Compared to a traditional house, a modular house is affordable, according to the per square feet rate.
Generally, a well-constructed modular home would have the same lifespan as its traditional counterpart, which increases its value over time
A Modular house can be relocated easily even after completion. This is possible because of its easy-to-assemble and disassemblable pre-fabricated modules
What is a Traditional (Stick-Built) Home?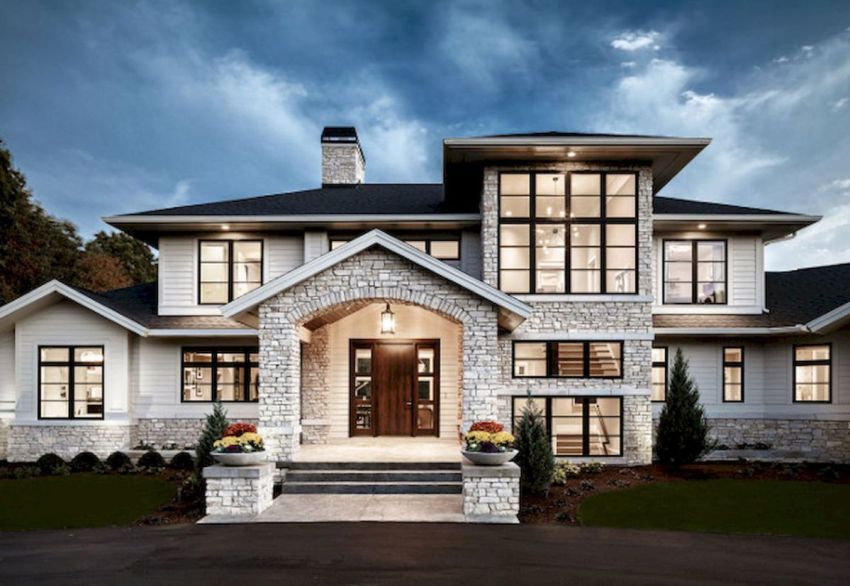 As the name indicates, a stick-built or site-built home is constructed on a particular site (location), where it stands permanently after completion. Building homes on-site is a time-tested and traditional way of constructing homes. It is the most common method of construction.
A traditional house usually takes several months to years for completion. This is because all the material — wood for the windows and doors frames, pipes for plumbing, cement and bricks for walls, and other furnishing materials — have to be transported to the construction site and then fitted to complete the house. Buying materials of exact measurement of a building and further transporting them to the site increases the final construction cost of the house.
Also Read: 40+ Most Inspiring Tiny Houses on Wheels
At the time of the construction, the materials are stored on-site, leaving them exposed to the elements and open for theft until the project is complete. Likewise, the home interior remains exposed to the weather conditions until the roof, walls, and windows are placed properly. These homes are also subject to various state and local building codes to ensure safety before it is ready.
What is the Difference Between Modular Homes and Site-Built Homes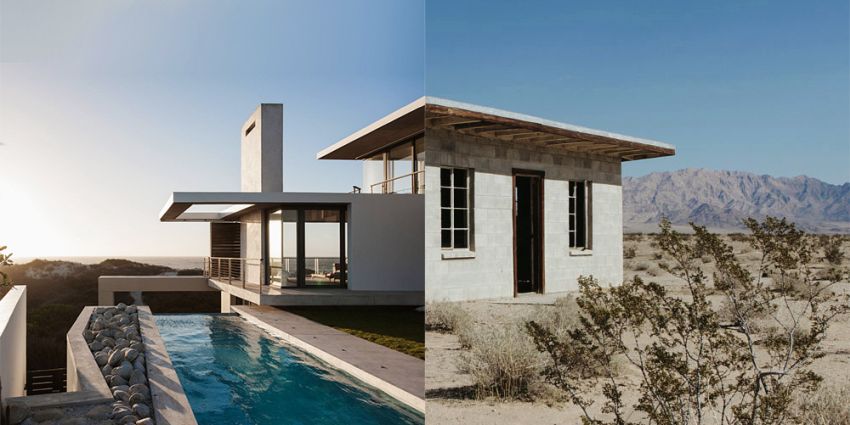 Modular homes, unlike traditional houses, are constructed in a climate-controlled environment, eliminating various weather-related variables that can affect the quality and the cost of the house
Modular homes or factory-built homes are more eco-friendly compared to on-site buildings. Due to assembly-line efficiency, a modular home would require fewer raw materials for construction, thus producing less wastage
Modular homes are more energy-efficient as well. This is because modular homes follow stringent industry-mandated insulation standards and building practices. This helps in saving energy and money over time
Unlike traditional homes, modular homes are built in a factory setting that reduces the risk of on-site damage or theft of material. These on-site threats can lead to budget overruns
Carpenters, craftsmen, and tradesmen are employed permanently in factories, this means there won't be any quality issues or time constraints related to the shortage of skilled labor
Compared to traditional homes, modular homes often employ extra framing lumber, screws, adhesive, and steel strapping to ensure structural stability at the time of transportation and assembly
Check Out: 10 Earth Sheltered Homes for Sustainable Living
What are the Benefits of Modular Homes?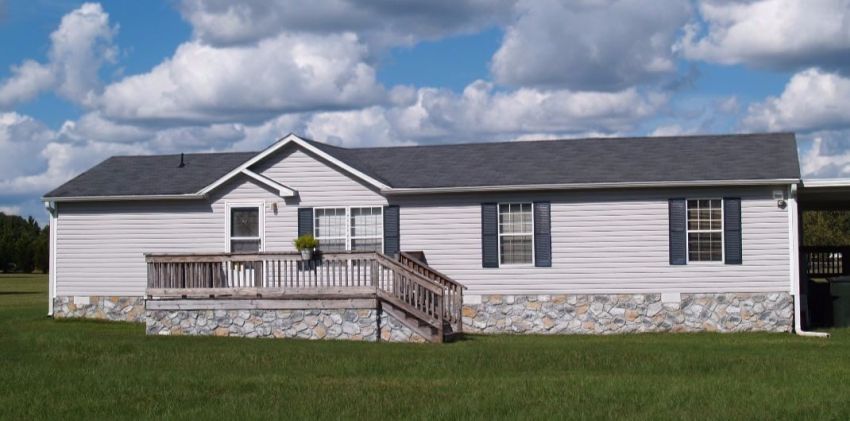 1. Strong structure: Modules or sections that are used to make these houses are strong and durable. Prefabricated houses have to meet the standard design requirements and are able to withstand transport loads.
2. Lesser construction time: A modular house can be built within two months at a factory. This is because of the greater use of automation, teamwork, and repeatability. Assembly on-site takes only a few additional days.
3. Higher build quality: The modular houses have each detail elaborated compared to traditional houses. This ensures better health, safety, and building quality at the factory, and at the construction site.
4. Acoustics: The acoustics of modular homes is better than traditional houses because each module is constructed separately. In traditional houses, usually, the sound propagates through the walls and ceiling. That's why floating floors are used for suppressing sound. But this is not the issue in modular homes that are connected together to keep the sound from transferring from one module to another.
5. Lower risk of damage: There is a significantly lower risk of damage and theft by third parties. Theft of building materials and equipment can be done by workers at the construction site. But this is not possible in modular homes built at a factory.
6. Price: Modular homes are less expensive than traditional ones. The cost of a modular home depends on the choice of construction material, design, customs requirements, location, etc.
What are the Drawbacks of a Modular Home?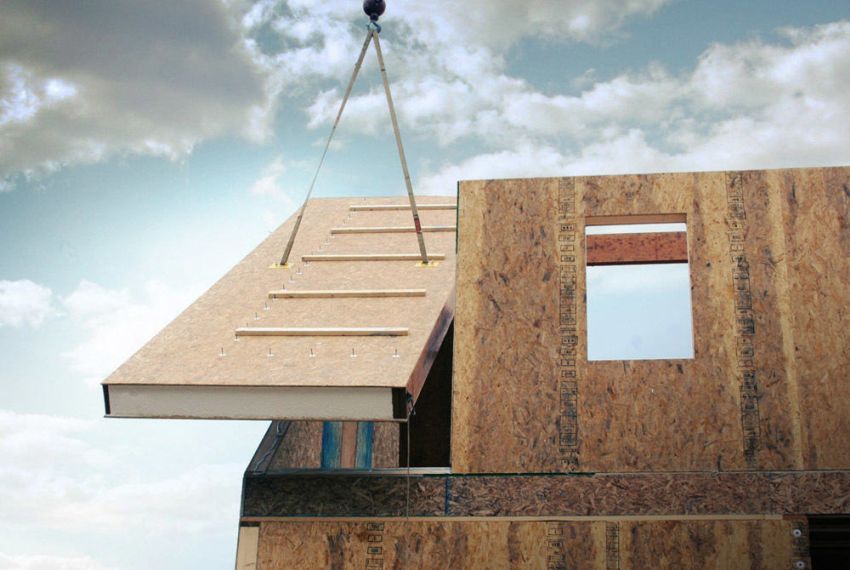 1. Lifespan: Most modular homes require a timber frame construction. Some people believe that brick houses last longer than timber houses. Though it depends on maintenance and perfection in construction, somehow, the notion can be believed as correct.
Many brick manufacturers claim their construction is durable for over 100 years. Manufacturers of wooden frame walls also tend to claim durability for up to 100 years. A problem with wooden buildings, however, is that they need to be maintained regularly and protected against fire, water, and other elements. This is why modular houses are considered to have a shorter lifespan. But concrete modular homes have a decently long lifespan.
2. Less fire-resistant: There are perceptions that manufactured houses are more vulnerable to fire, but various studies have revealed that manufactured homes are no more prone to fire than site-built homes. The only thing that can play in favor of the perception of fire vulnerability is the fact that modular homes are largely wooden structures, which are prone to fire.
3. Land restrictions: Some areas where you want to build new houses may be governed by "covenants," which usually specify things such as only brick homes can be built there. These types of covenants can be found in housing estates. Although some modular home models can be built with brick facades, it will only increase the cost and decrease sustainability.
4. Densely built-up urban areas: While modular homes can be built rapidly, densely built-up urban areas can prove challenging to install them. This is because modular sections must be transported in a lorry. Narrow roadways with low-hanging power lines make it difficult to transport prefabricated parts to the site. This would delay the building process and raise the cost of installation.
5. Luxury Builds: Modular home designs are usually incompatible with high-end luxury home builds, since the materials and features needed may not be offered by modular home building companies.
Why Should I Choose a Modular Home Over a Traditional Home?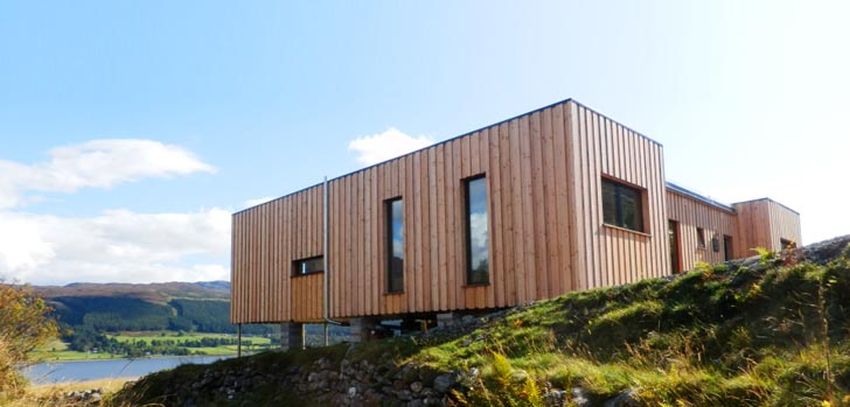 1. Built faster: Modular homes are prefabricated indoors and usually completed within a few weeks or months. No delays are experienced because of weather or labor shortage while building a modular home.
2. Built to higher standards: All industry-specific higher standards, guidelines, building codes, and rules are followed while making modular homes. These prefabricated houses are more efficient, well-insulated and less likely to experience any problems.
3. More affordable: As the building materials are bought in larger quantities by building companies, their cost is much lower. Furthermore, the smart design and assembly line efficiency make the building process of modular homes much quicker, easier and cheaper.
How is Life in Modular Homes?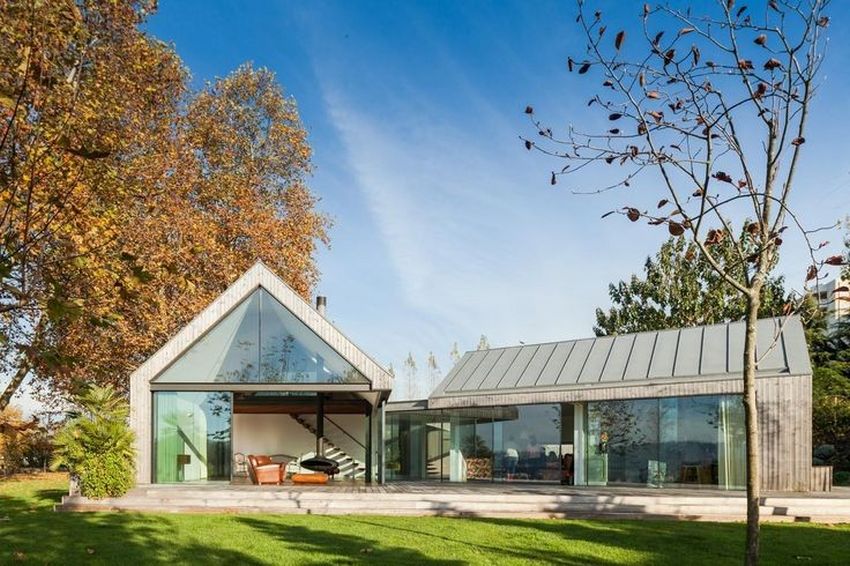 Living in a modular house is similar to living in any traditionally built home, however, modular homes are becoming increasingly popular because of their cost-effectiveness, efficiency, ease of building and customizing options. Prefabricated modular houses are contained timber frames, which make them cozy and warm for winters.
Concrete modular houses with low thermal conductivity are being manufactured on customer demand. These concrete modular houses are reminiscent to typical brick or concrete houses, however, modular ones are light-weight and leave no carbon footprint on the construction site. The sustainable aspect is also providing traction to the modular home movement.
Don't Miss: 10 Rotating Homes That Follow the Sun
Hopefully, this guide would have helped you make a decision. If the modular home is your way of things, do compare options and consult a local contractor to know the legal building codes and standards in your area before ordering yourself a modular home. Stay safe!