Shelves are a vital part of the furniture at any place, be it your home or the office. They come in different sizes, shapes, and designs. For instance, The Shelf by Detroit-based Floyd. This modular shelving unit is easy to put together, add on to or take apart as you need.
Given its modular aspect, it is a shelving system that grows with you and you would want in your home if IKEA alternative is something you'd been waiting to own.
The designers worked for two years trying to get this shelving system right, which was the longest product development process of the company till now. The team tried out more than 40 combinations of a connection system before arriving at the perfect fit.
The Shelf comes in three sizes- short, tall and wardrobe; and three colors- black, white and forest green. The love of Floyd for real wood grain (as it was evident in their Bed and Sofa) led them to build the wood support from birch plywood. The shelves are durable since they also used powder-coated steel in construction.
The Floyd Shelf cleverly and easily fastens to the wall to provide maximum sturdiness and can hold up to 65 pounds each. The shelves can be fitted into the wooden framework at various intervals and you can adjust it as per the requirement.
Also Read: 30 Modular Shelf Designs to Turn Your Wall into Modern Masterpiece
This shelving system is perfect for small spaces, living rooms, bedrooms or the kitchen since it is easy to assemble and dismantle. Floyd claims that it could be built within 20 minutes. It is more than just shelves, it's about displaying who you are. Start hunting for a perfect spot in your home to show it off.
The Shelf starts at $425 and will be out in the market by the end of July this year.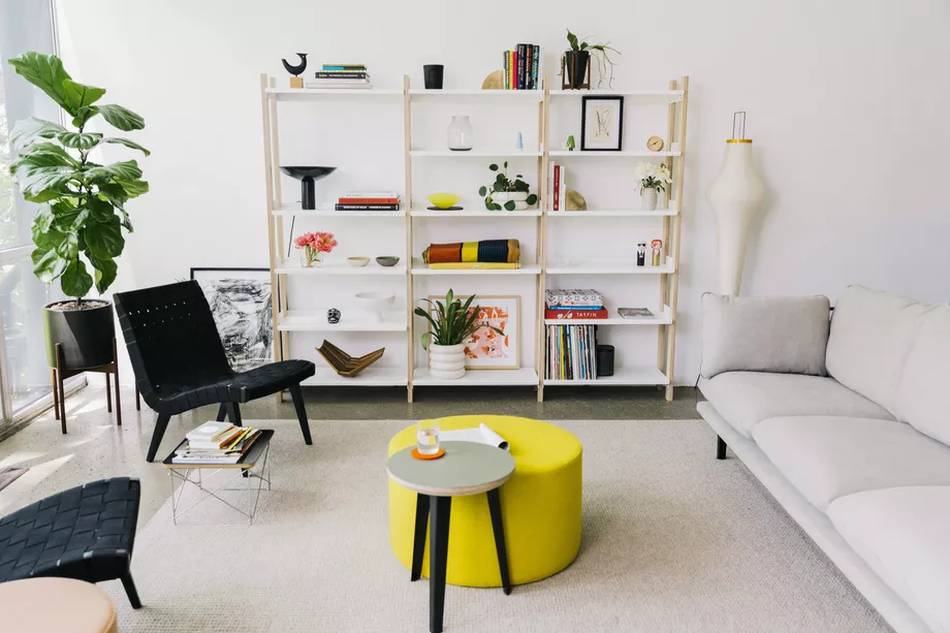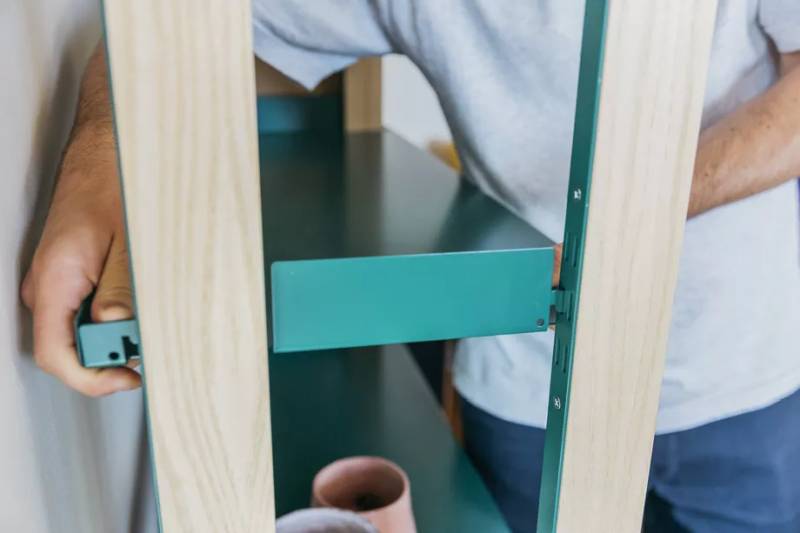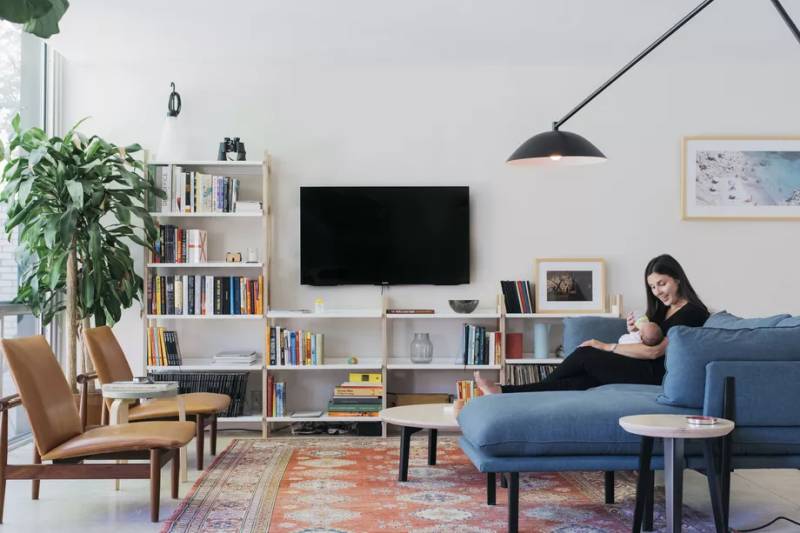 Via: Curbed