Companies and architects around the world have realized that shipping container architecture is not only popular among people for minimal aesthetics, but they can also help save money.
The Greece-based startup Cocoon Modules is also trying to bank in on the emerging trend with their modular shipping container homes. They are repurposing shipping containers as affordable housing units that take less time to build, and are cheaper than conventional or prefab homes.
They are exploiting the modular assembly feature of shipping containers to create ergonomic living spaces that can be expanded just like Lego bricks in need of extra space.
Cocoon Modules has collaborated with eco-furniture brand Coco-Mat to build a prototype at their headquarters in Kifissia, Athens. This prefab shipping container home is clad in timber on three sides and has large floor-to-ceiling glass windows on the front, bringing in floods of natural light, as well as views of the surrounding landscape.
As seen in the pictures, each unit comes with a rooftop garden. On the inside, all the living spaces are furnished with Coco-Mat's sustainably designed furniture and other smart low technology systems for day-to-day needs.
Also Read: 30+ Shipping Container Homes that Promote Green Living
The sleeping nook and bathroom facilities are tucked at either end of the modular shipping container home while lobby and kitchen area is placed in between them. The company also offers options to merge more than one shipping containers to satisfy the space needs of a particular buyer.
These eco-friendly and affordable housing units are built in designated industrial spaces and then transported on site for final assembly.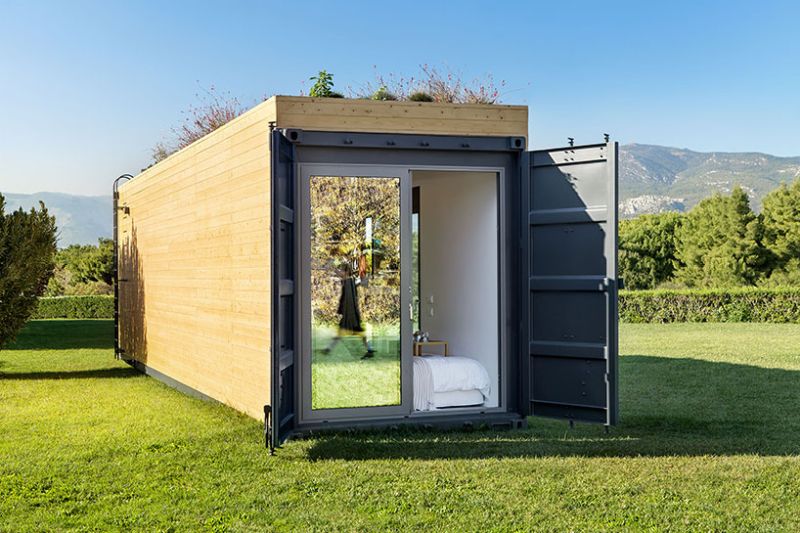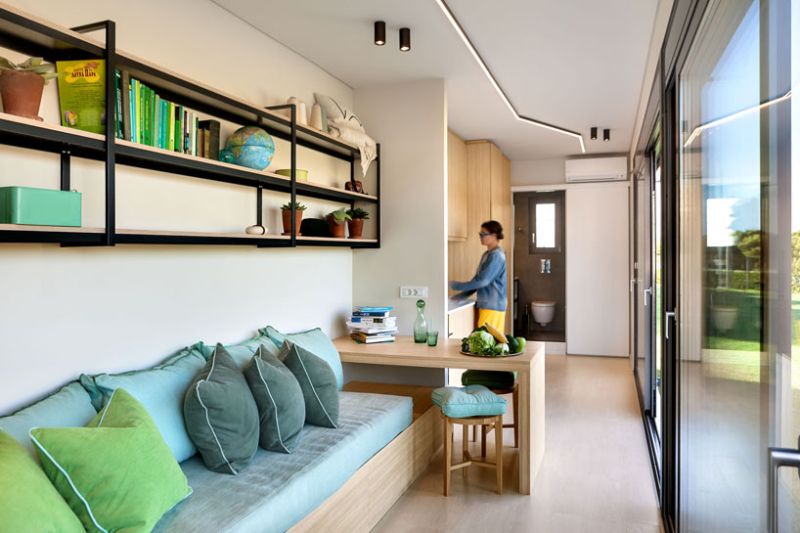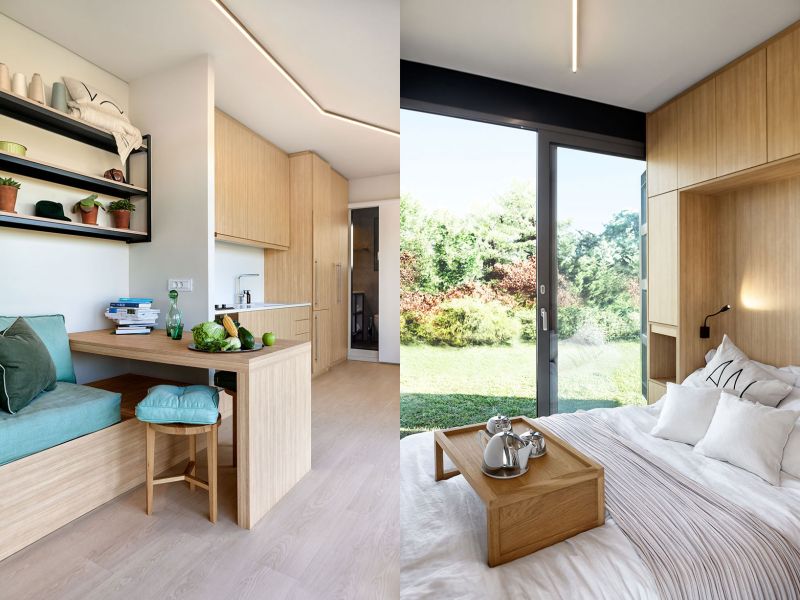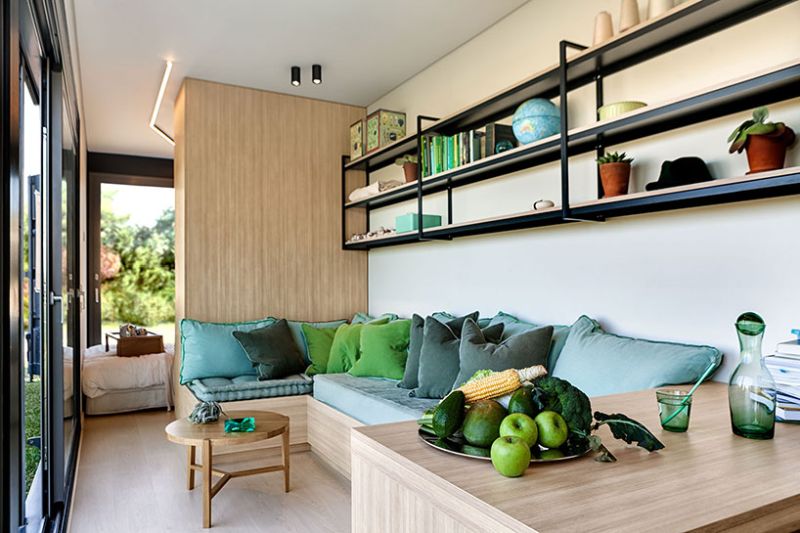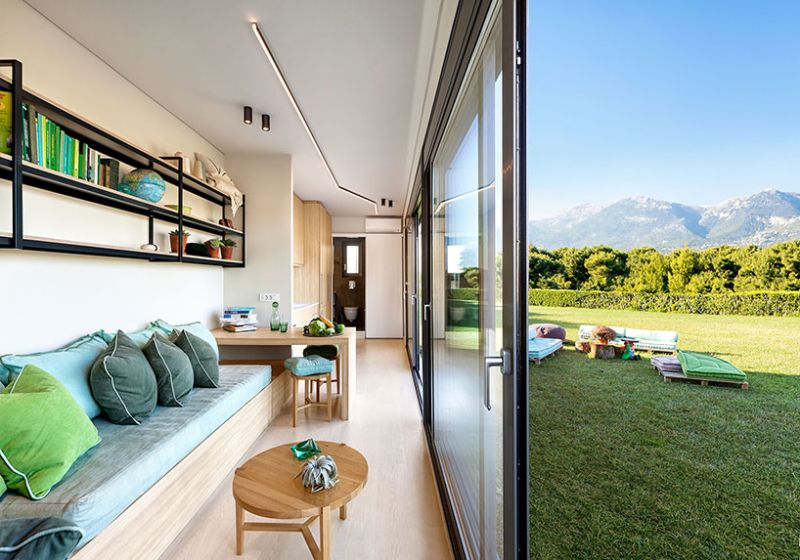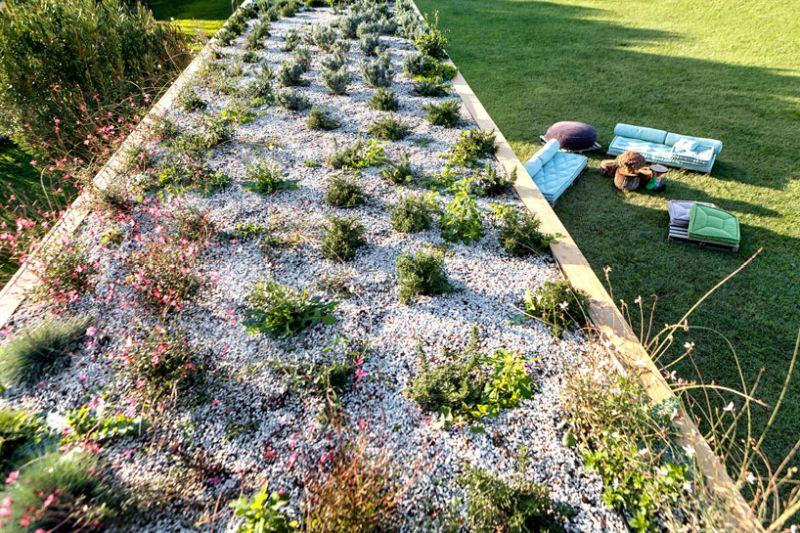 Via: DesignBoom