The North America's famous and renowned faucet brand, Moen brings a revolutionary, practical magnetic showerhead, Attract. As the name suggests, the innovative showerhead is designed to attract many because of its special features like Magnetix- a special magnetic docking system to give you an enjoyable showering experience.
The Attract series is available in two finishes: chrome and nickel. The handheld showerhead with chrome finish is corrosion-resistance and also increases aesthetics of the showerhead. Unlike other showers, the 3.5-inches head-shower comes with six functioning features, which can be customized according to personal preferences.
On the other hand, the spot-resistant nickel finish will help in avoiding water stains and fingerprints for a cleaner, spotless bathroom. The nickel finish showerhead features 5.5-inches diameter with six-function spray head. The spray-settings can be changed effortlessly either with the help of push-button or dial control.
These customizable spray settings range from message to combinations of soft and forceful spray to have relaxing and soothing morning shower experience. The advance showering technology of Magnetix and innovative docking system takes showering to a next level. Moreover, the showerhead can be easily detached from the dock and then returns with an unmistakable snap, securing the dock.
The metal hose on the back provides kink-free flexibility from unwanted tangles, which usually occurs when using showers for kids and pets. In addition, it will even help in extending the reach of the shower. These showerheads come with limited lifetime warranty to set the standard for outstanding exquisiteness and pioneering design. The handheld showerheads in Chrome finish can be purchased for $60, and Nickel finish for $116.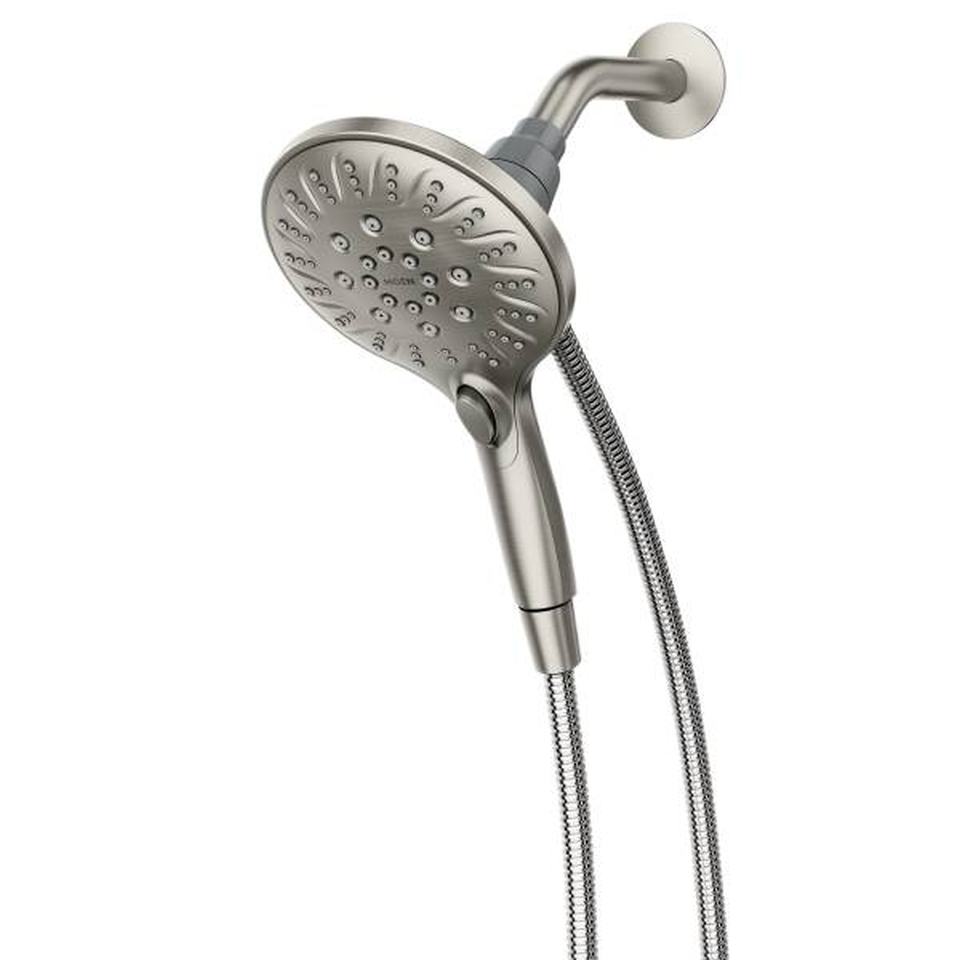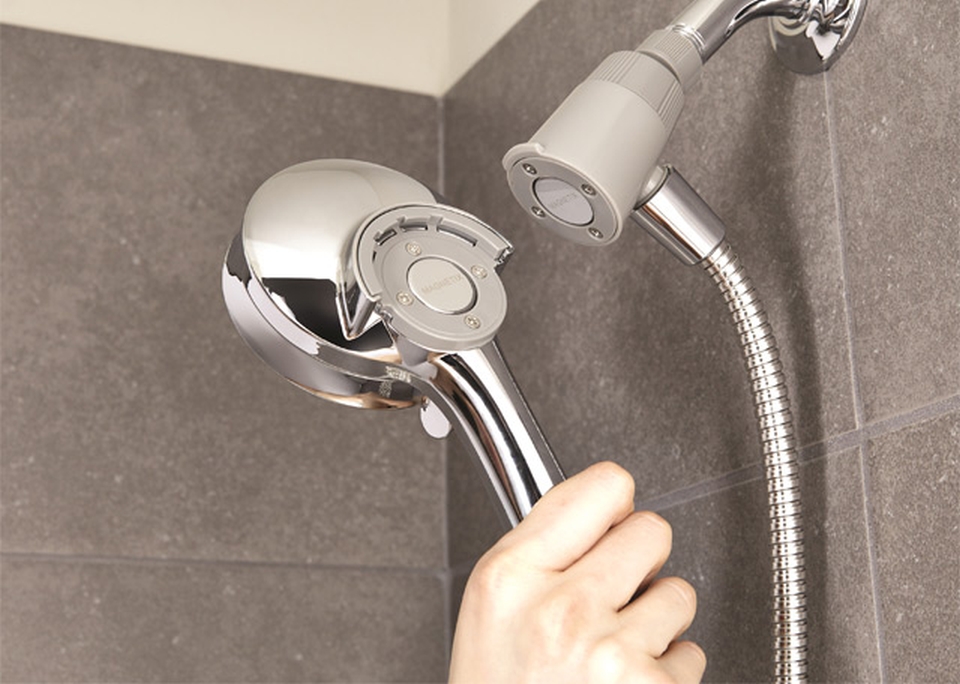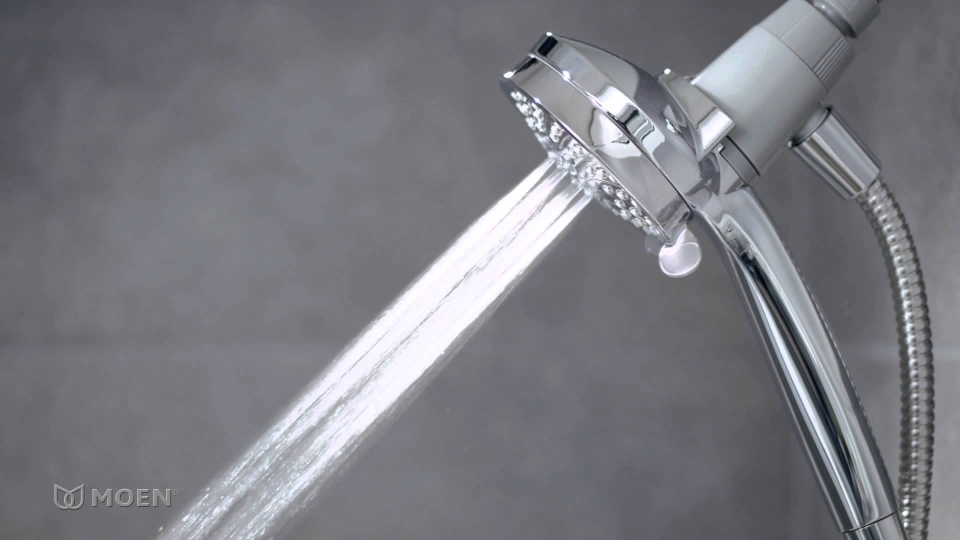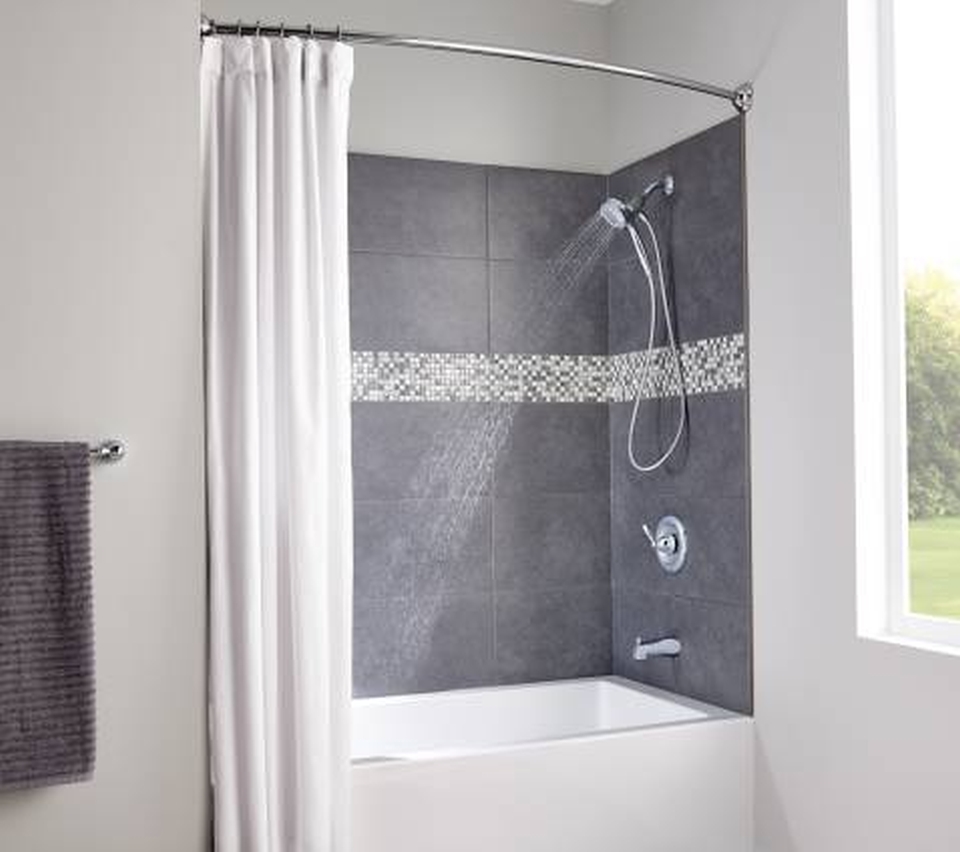 Via: Trendir