Hong Kong-based Ponti Design Studio has conceptualized a series of five modular indoor planters featuring compact size and clean lines for blending into any space. These plug-and-grow planters are named MOJU after the Japanese word mojura, which means modular.
Shape of the planters takes a clue from traditional Japanese tea leaf container chazutsu in order to emphasize the relationship between product, user, nature, and surroundings. Each planter comprises two parts – a base that holds water and a removable container for soil and plant that fits on its top.
The water-holding base is the same for all planters. It is designed to keep soil and roots moist. The upper parts look like bowls that can be changed according to the sizes of plants and personal needs. The upper container is made from black recycled polycarbonate, while the base is made of die-cast aluminum. Both the parts sport a matte finish for a honed look.
Also Read: IKEA Botanisk: Handmade Indoor Planters Made from Banana Fiber, Jute and Cotton
The Moju indoor planter collection has a distinctive look and feel. The black and silver combination is a good choice to flaunt a fashionable flair.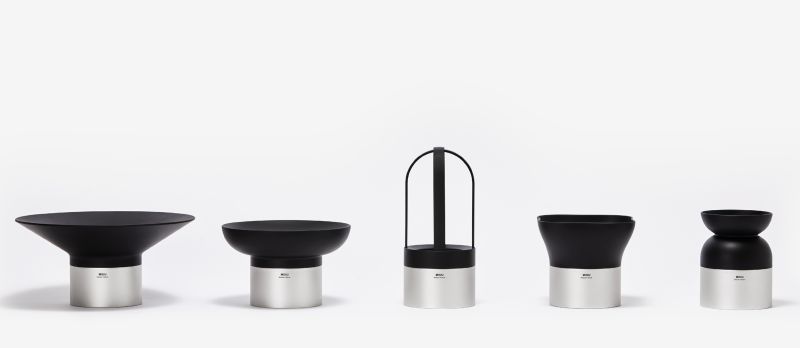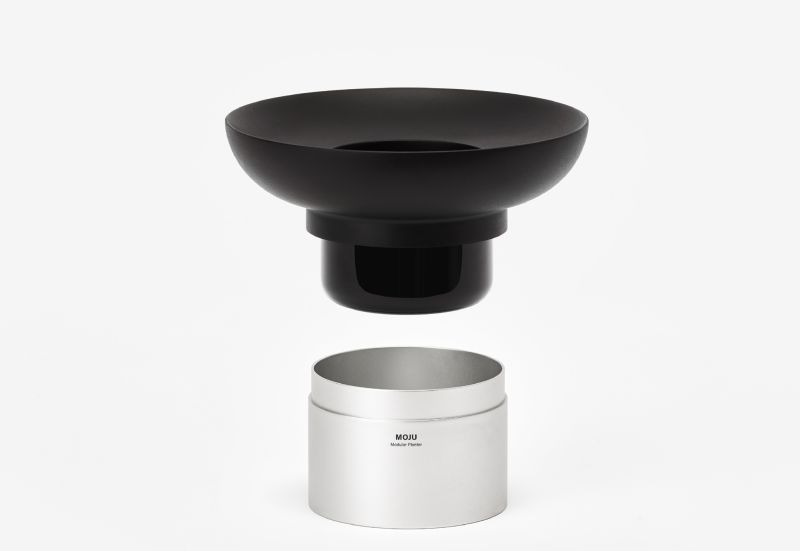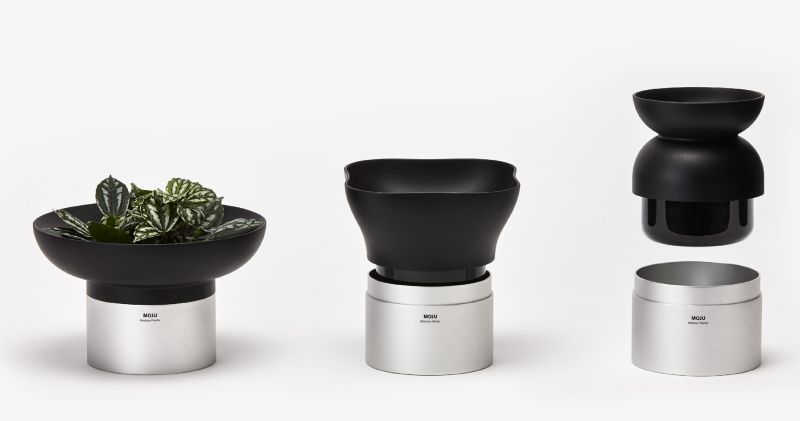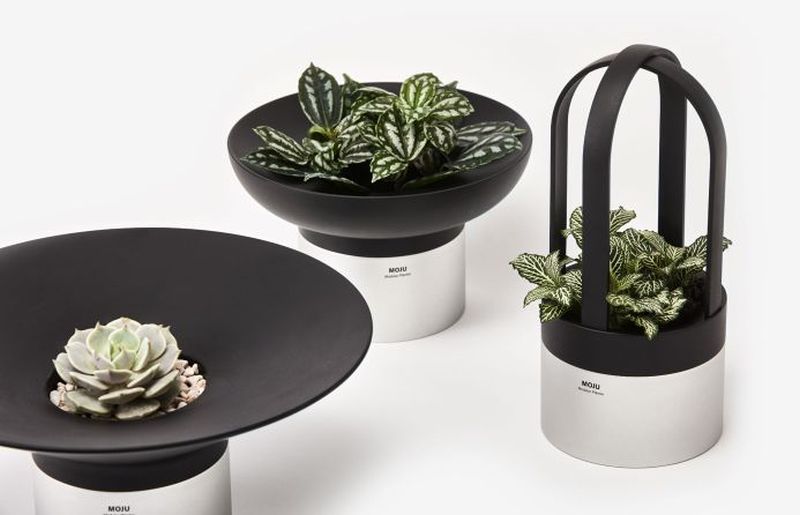 Via: YankoDesign