San Francisco-based Molekule is addressing indoor air quality problems at homes/offices with air purifiers using PECO (Photo Electrochemical Oxidation) purification technology to cleanse the air. The company has recently released Molekule Air Mini+ – a new member to its family of air purifiers.
Measuring 12 inches high, 8.26 inches in diameter, and weighing about seven pounds; the Air Mini+ is recommended for a 250-square foot room, such as a small office cabin or bedroom. It cleans air just like other Molekule products but also features a sensor, a new fan mode, and a vegan leather handle to make it effective and stylish.
The built-in sensor measures amount of particles in the air and then displays the quality on the top of the device. There are four color levels to indicate air quality – green for Good, yellow for Moderate, red for Bad, and purple for Very Bad. The filter may require replacement in six months, users are notified when its time to change.
Molekule Air Mini+ can detect different types of particles in the air such as smoke, dust, pollen, and a few other substances, thanks to the built-in sensor. Further, the new Auto Protect mode on the device automatically changes fan speed according to the amount of particles detected so as to maintain both efficiency and air cleanliness.
There is a touch interface on the top of the device while users can also interact with Air Mini+ through the Molekule app. It will be a portable air purifier that can be taken to different rooms easily. The new leather handle adds a warm and trendy touch to the design.
Also Read: Puripot airLamp Doubles as Air Purifier
The Molekule Air Mini+ retails for $499 on the official website and Amazon. A set of PECO-filters is sold separately for $99.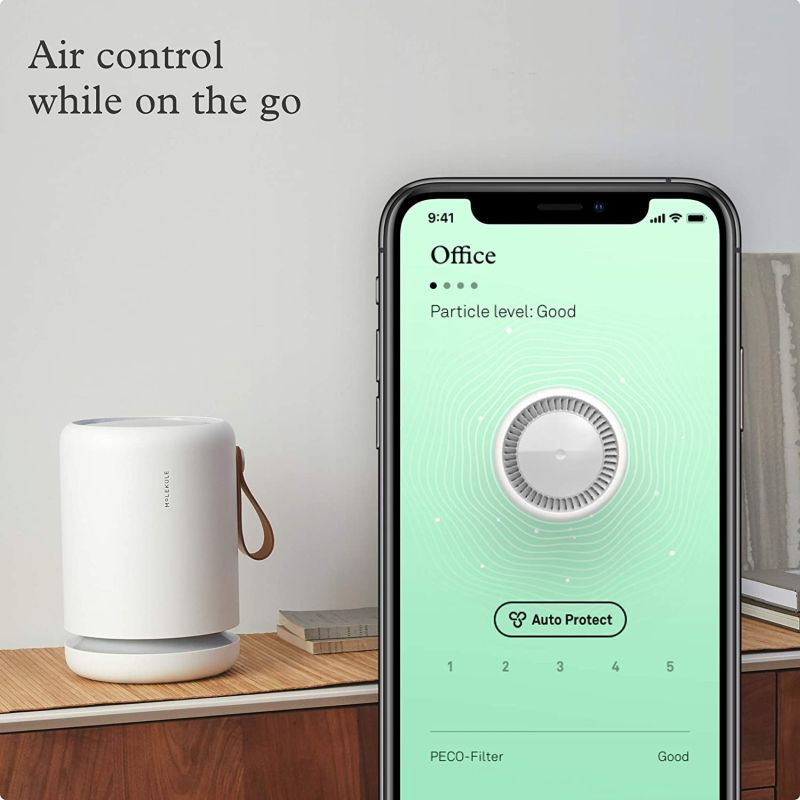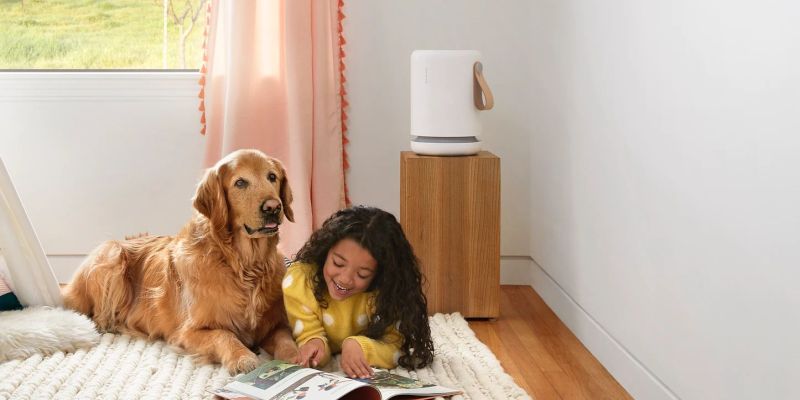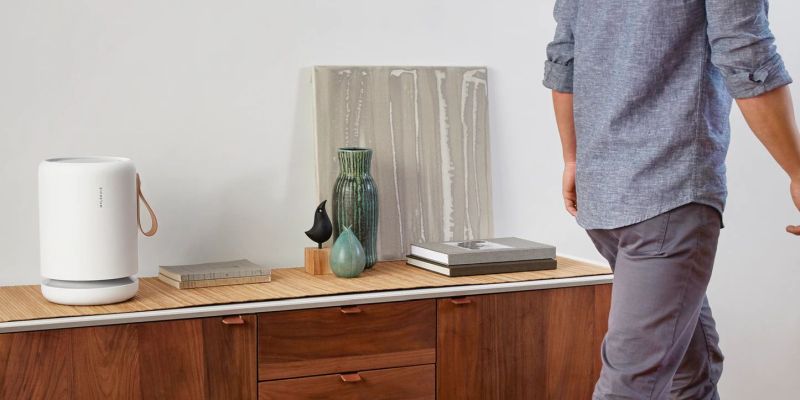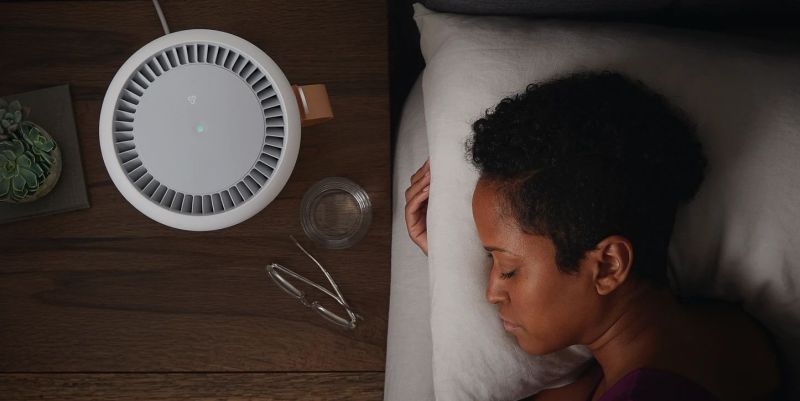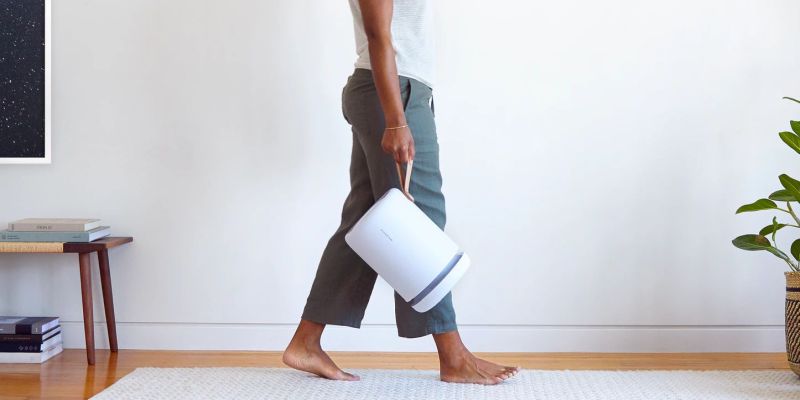 Via: Molekule