Massachusetts-based Moliving Inc. is founded with the intention to raise competition in modular living and hospitality industries. The startup has recently revealed its first "Hotel Room on Wheels" at the future site of Hurley House, a luxury eco-resort located in New York's Hudson Valley. Moliving units are designed with sustainability, durability, modularity and luxury in mind.
Easy to install and movable, Moliving Units allow landowners and hoteliers to build hotels in lesser time and investment. These movable hotel units are built offsite by modular fabricators in controlled facilities. The company has commissioned SG Blocks that will produce 60 units for Hurley House, opening later this year.
Moliving Units are 45-foot-long and offer about 400-square-feet of indoor living space, as well as two 120-square-feet outdoor decks at the front and back. Each Unit is outfitted with wood-clad interiors complemented by soothing earth tones to blend in with different locations. There are floor-to-ceiling and transom windows throughout the unit and an oversized skylight in the spa-inspired bathroom to bring in natural light.
The open floor plan ensures the living, sleeping and working areas are connected. The bed can easily be converted to either a king-size bed or two twin beds. There are also modern amenities including a Samsung 55" Smart TV, a Devialet Wireless Speaker, USB ports, in-room safe, private bar, electronically controlled shades and Wi-Fi. Moliving Units can also be fitted with solar panels and batteries as well as holding tanks and greywater system to become self-sufficient.
Also Read: Elon Musk now Lives off a 20×20 Foot Foldable Boxabl Casita Tiny House
These movable prefab units can be relocated with minimal disruption to the environment, which makes them extremely special for the hotel industry. ​Moliving is accommodating by design, its flexibility feeds the desire to roam freely helping the industry to embrace the nomadic, adventure-seeking traveler of today who still wants all the benefits of the traditional five-star accommodation, notes the founder and CEO, Jordan Bem.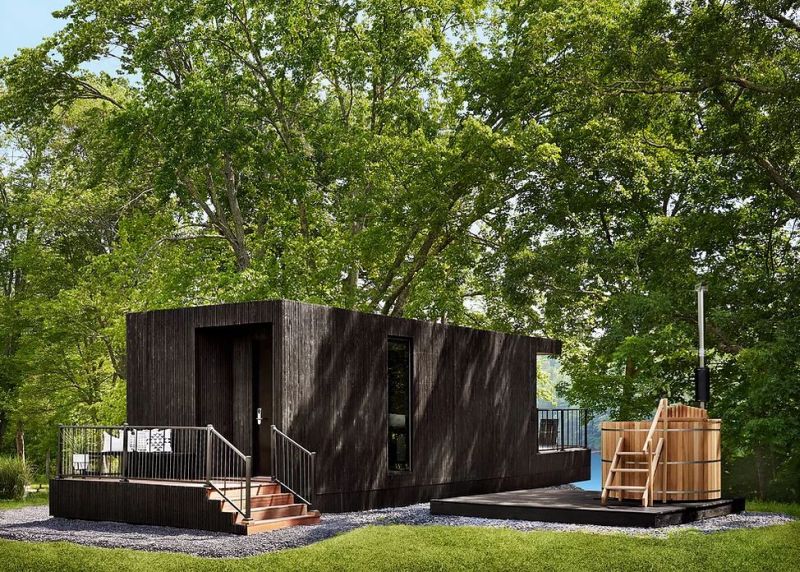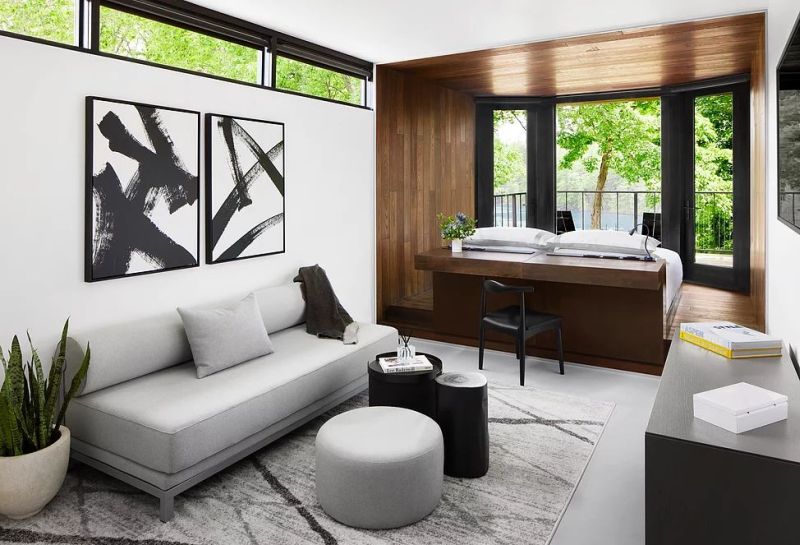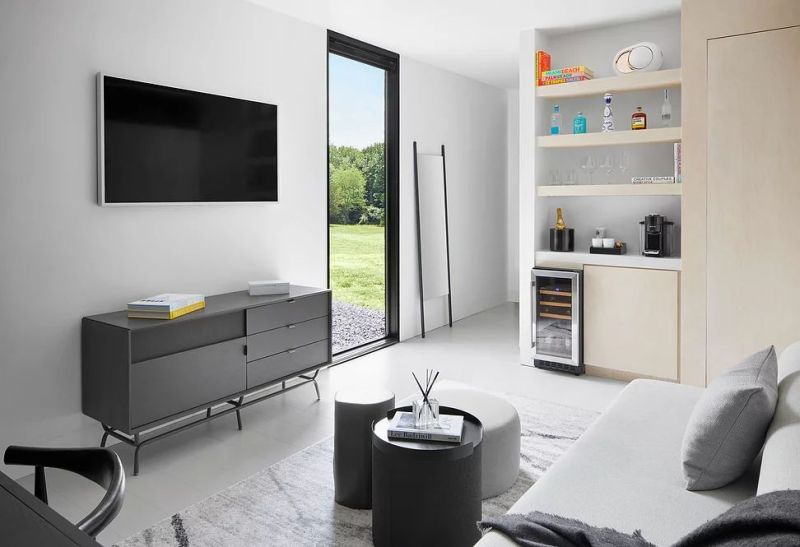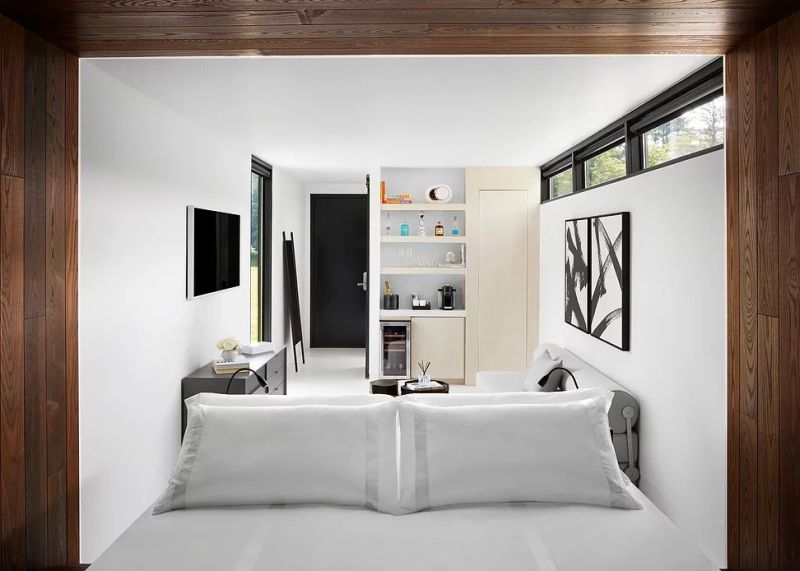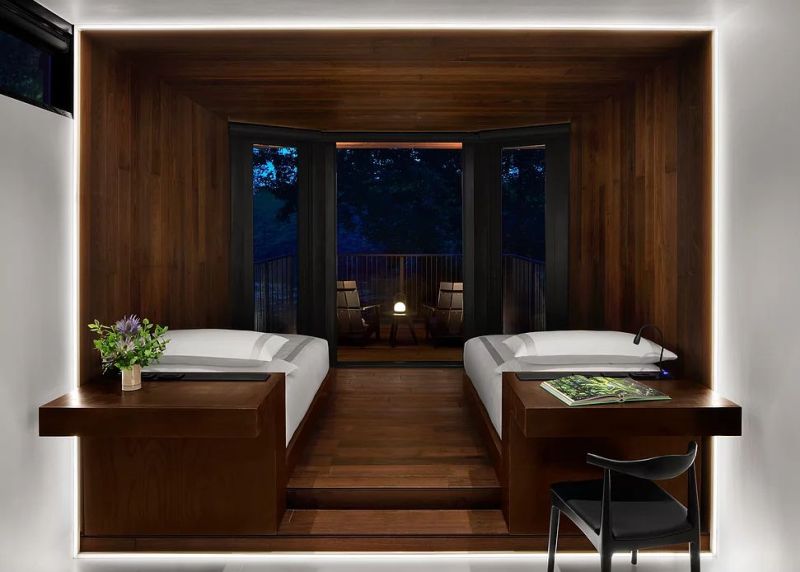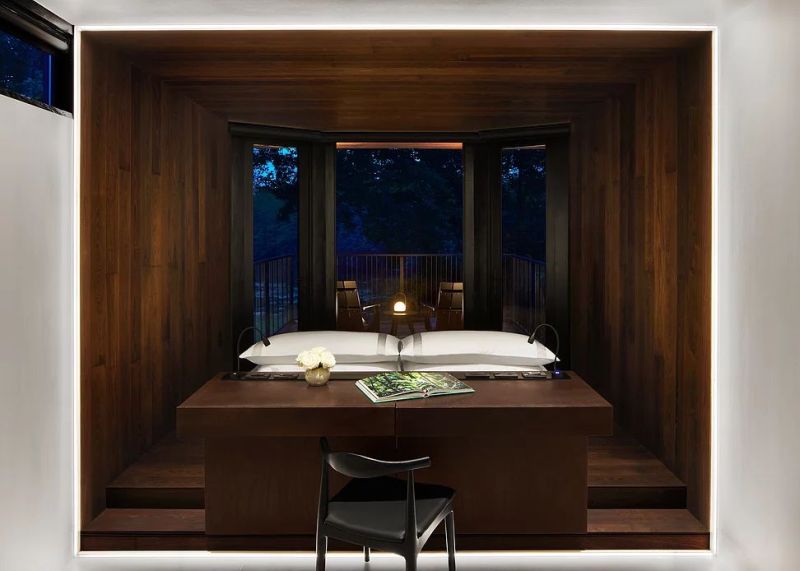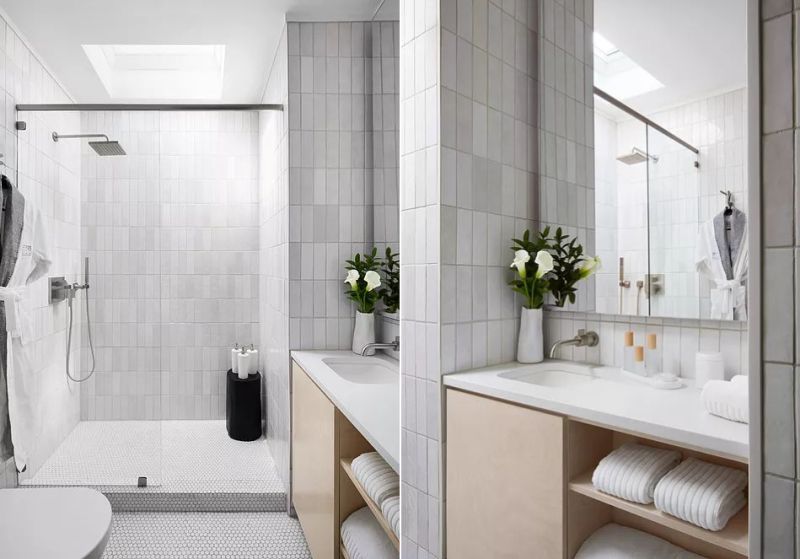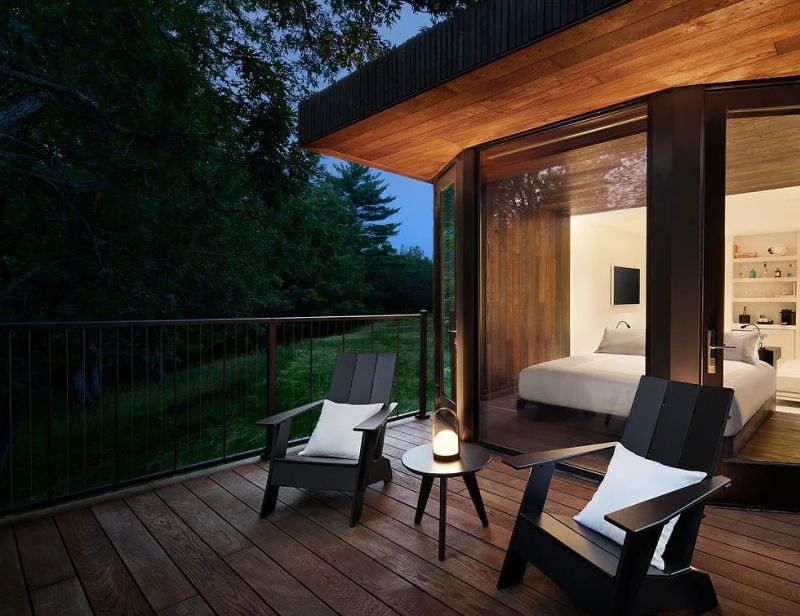 Via: Moliving