Kellymarie House, a DIY enthusiast mum from Weston-super-Mare in Somerset, England has built something cool for her son that netizens can't have enough of. DIYer mom has managed to transform her garden into Dinoland for her son Bryson to play with his favorite pre-historic creatures.
She made a miniature Dinoland for her little boy when he was a toddler. It was a little square with 2×3 wood joined together,' Kellimarie told money-saving community LatestDeals.co.uk. The old square has now been turned into a beautiful and functional piece for the new project wherein the entire garden is now Bryson's own Dinoland.
This little wood planked portion is painted and filled with compost; an upside-down plant pot painted black has been used to mimic a volcano. There are also herbs planted in the square. One can also find glass stones recycled from wedding bowls, wood from beach and some tree branches here.
To increase the project to stretch across the garden; first the entire garden was cleared and then decorated with green turf. Dinosaur shower curtains are used to cover the boundary wall that also serves as the backdrop.
Stones and sand has been abundantly used, which she reportedly got from Facebook Marketplace. The mainstay of the entire contraption are a number of dinosaur figurines that liven up the space. A hanging chair has been included in the garden for Bryson to comfortably sit and enjoy his kingdom.
Also Read: Mom Transforms Old Door into Photo Frame for Her Daughter's Room
Most of the ideas for setting up the Dinoland came while browsing Facebook groups. She has re-used a lot of things in the project, which ensured her to keep the entire budget down to only £222 (about $315).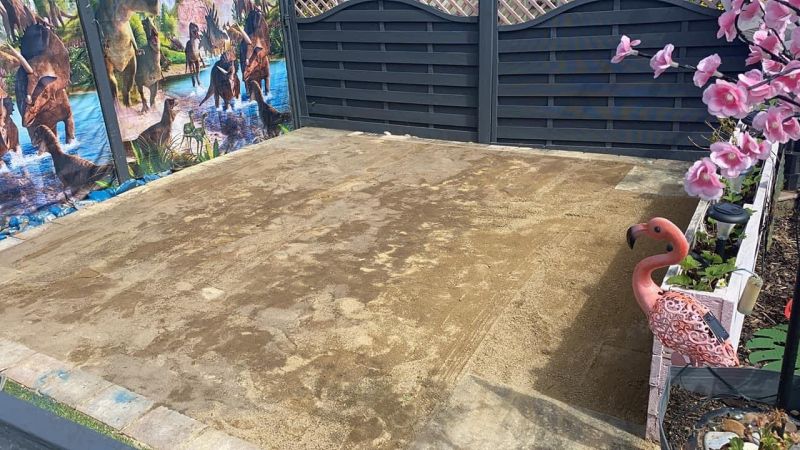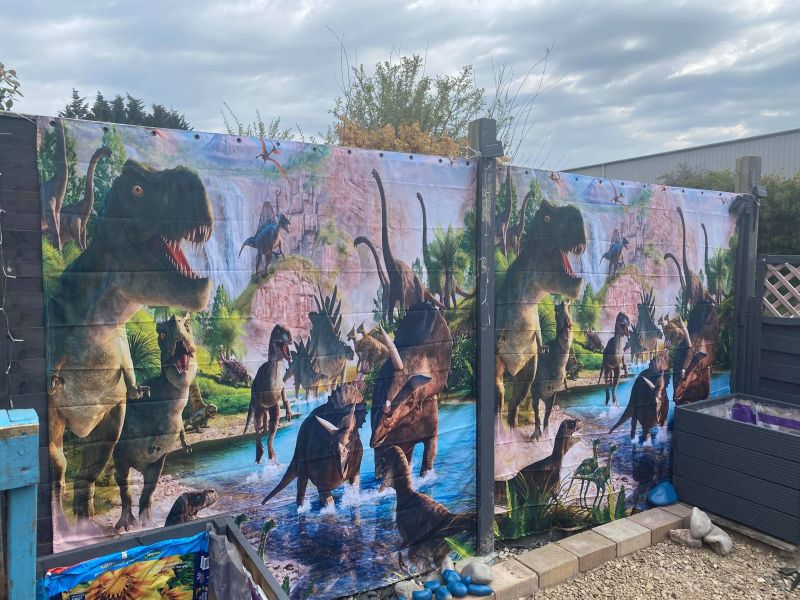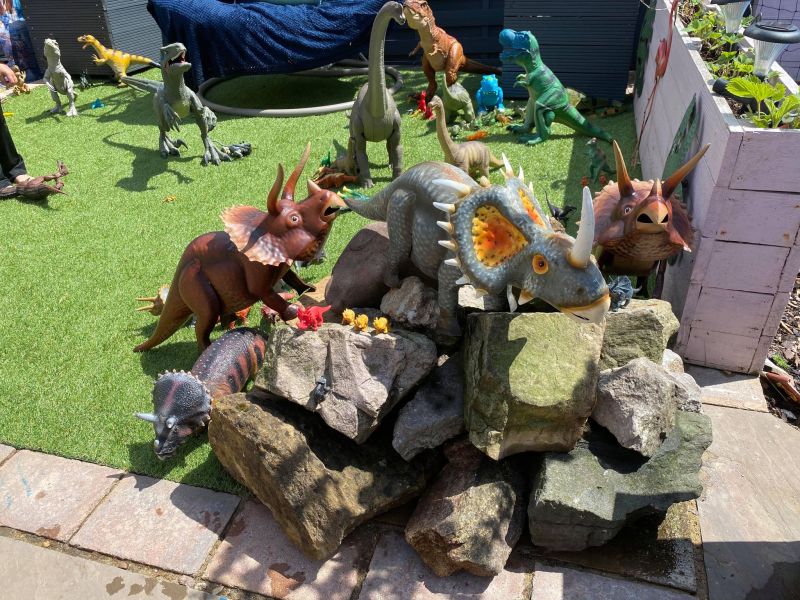 Via: Metro