I do not like the cold weather but as soon as there is a nip in the air, I eagerly wait for Christmas. I don't think I could ever survive the sweater weather if it weren't for the hot cocoa, Christmas carols, and the most loved Christmas movies of all time to warm the heart.
Everyone has a favorite Christmas movie or two. There is a wide range of movies rife with yuletide cheer and no matter what kind of cinema you like, you surely have a list that you re-watch every holiday season.
My personal favorite is It's a Wonderful Life; yours could be Home Alone, The Holiday or Die Hard (hey, I am not judging. A truly great Christmas movie channels the holiday spirit with joy, laughter, surprises, and a few happy tears.
Check out these famous Christmas movies that live up to that definition – from all-time classics to current rom-coms – add them to your holiday watch list. Gather around the fireplace, tune in to your favorites and wait for a miracle!
It's A Wonderful Life (1946)
We all know that feeling when nothing seems to be working out in life and we think, wouldn't it be better if we just didn't exist? Well, It's a Wonderful Life is the story of George Bailey, a generous man who has always helped people; who becomes suicidal after a series of misfortune befalls his family. However, an angel named Clarence shows up to change George's heart and shows him what life would have been without his existence. The movie is at the top of the greatest Christmas movies of all time. It has become synonymous with holiday cheer and restores faith in humanity.
IMDb Rating: 8.6/10 | Genre: Drama/Comedy | Duration: 2 hours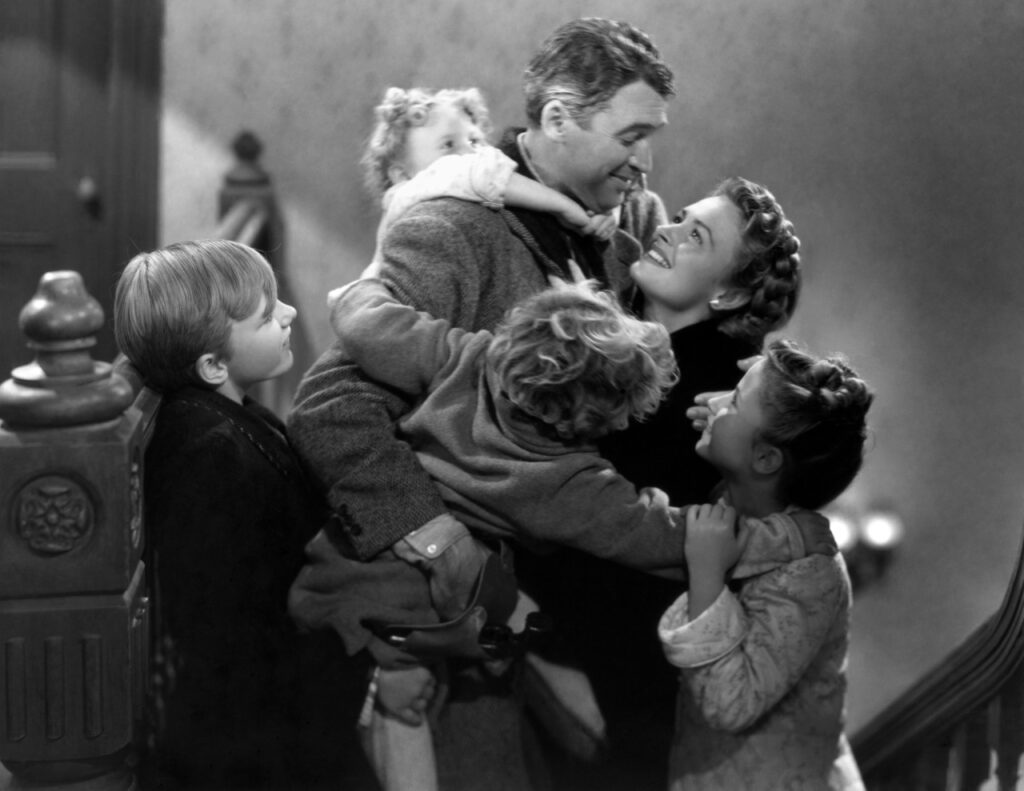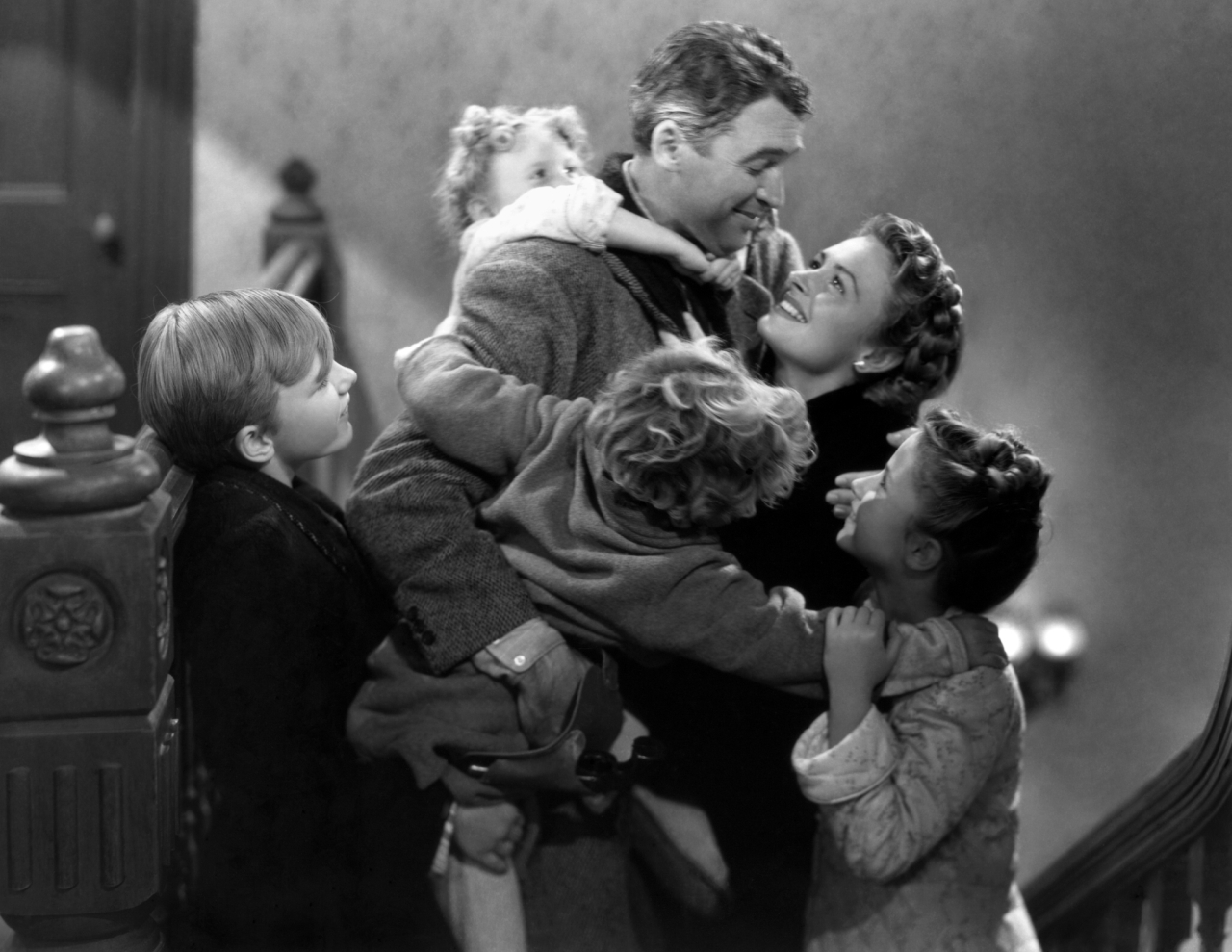 A Christmas Carol (1951)
An adaptation of Charles Dickens's classic tale, A Christmas Carol released as Scrooge in the UK tells the story of Ebenezer Scrooge, a bitter miser, who encounters three spirits on Christmas Eve, which show him the error in his way. There have been many adaptations of the story but this one is probably the best of the lot.
The titular character played by Alastair Sim matches Dickens' original description: "The cold within him froze his old features, nipped his pointed nose, shriveled his cheek, stiffened his gait; made his eyes red, his thin lips blue; and spoke out shrewdly in his grating voice." You'll have to watch the movie to know more.
IMDb Rating: 8.1/10 | Genre: Fantasy/Drama | Duration: 1 hour 6 min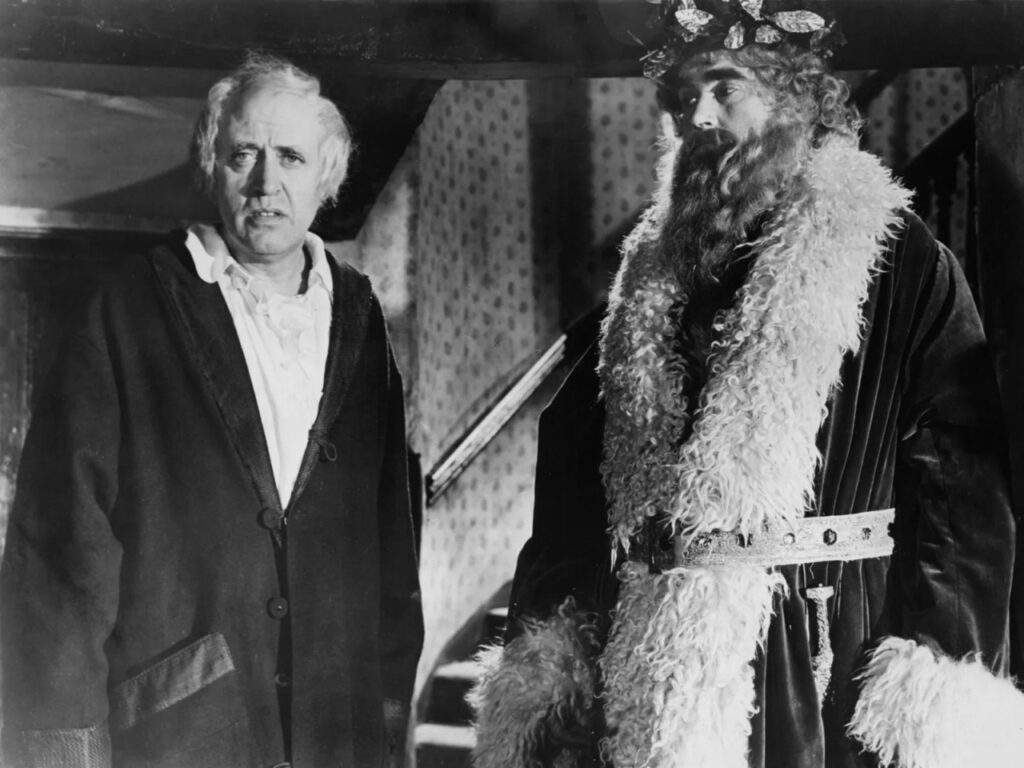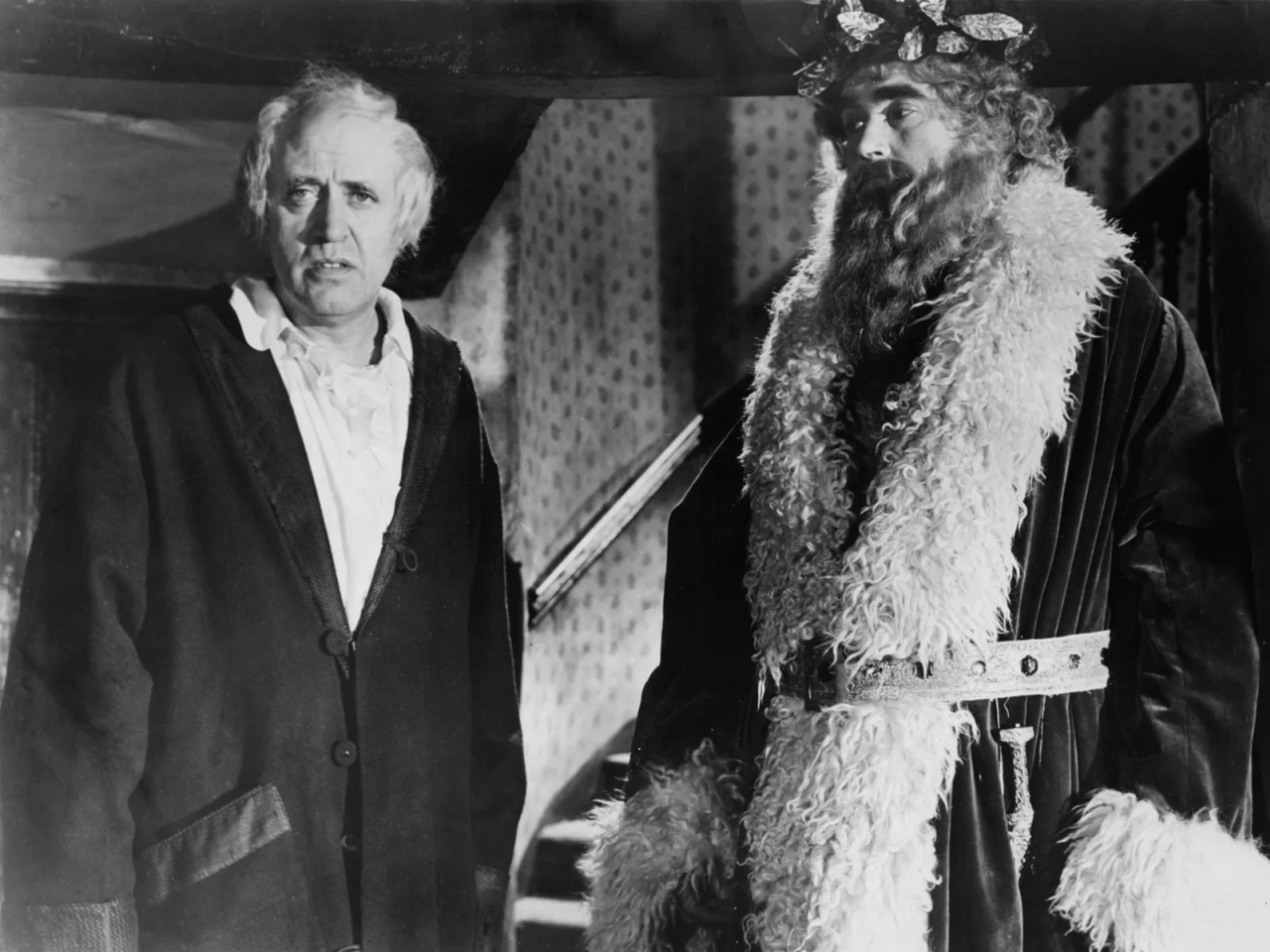 Klaus (2019)
A Best Animated Feature nominee at the 92nd Academy Awards, Klaus is a beautiful story of a selfish postman, Jesper, who is forced to relocate to the northern island town of Smeerensburg in 19th century Norway by his Royal Postmaster General father with the task of posting six-thousand letters within a year.
There he stumbled upon a grizzled fat man who loves toymaking but is not overly fond of children. Somehow, both men struck an odd friendship and begin the task of spreading joy in the dark, dreary town. It is a humorous, heartwarming tale, making it an instant holiday classic. It is one of the most popular Christmas movies of all time.
IMDb Rating: 8.1/10 | Genre: Family/Comedy | Duration: 1 hour 37 min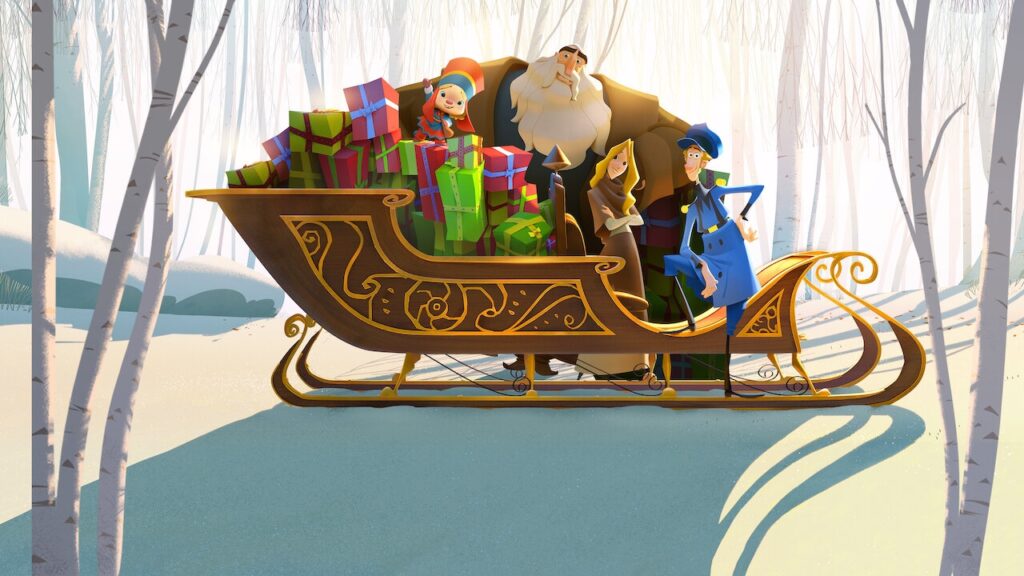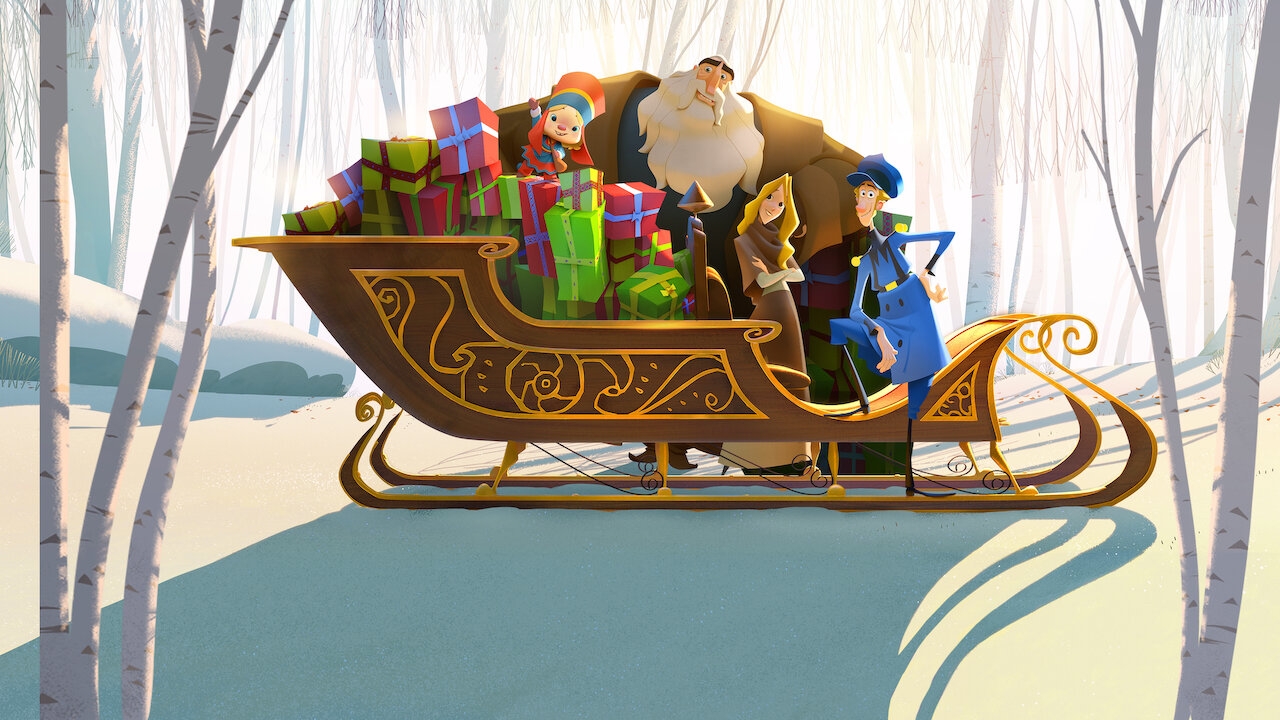 A Christmas Story (1983)
A Christmas Story is a favorite for so many people; so much so that it got a sequel almost after four decades with smashing success. This 1983 gem is based on the humorous writings of author Jean Shepherd and follows the youngster Ralphie Parker (Peter Billingsley), who is often bullied and dreams of his ideal Christmas gift, which is a "Red Ryder air rifle," days before Christmas. The movie mixes comic moments with affection for family life to concoct a perfect holiday watch.
IMDb Rating: 8/10 | Genre: Comedy/Family | Duration: 1 hour 34 min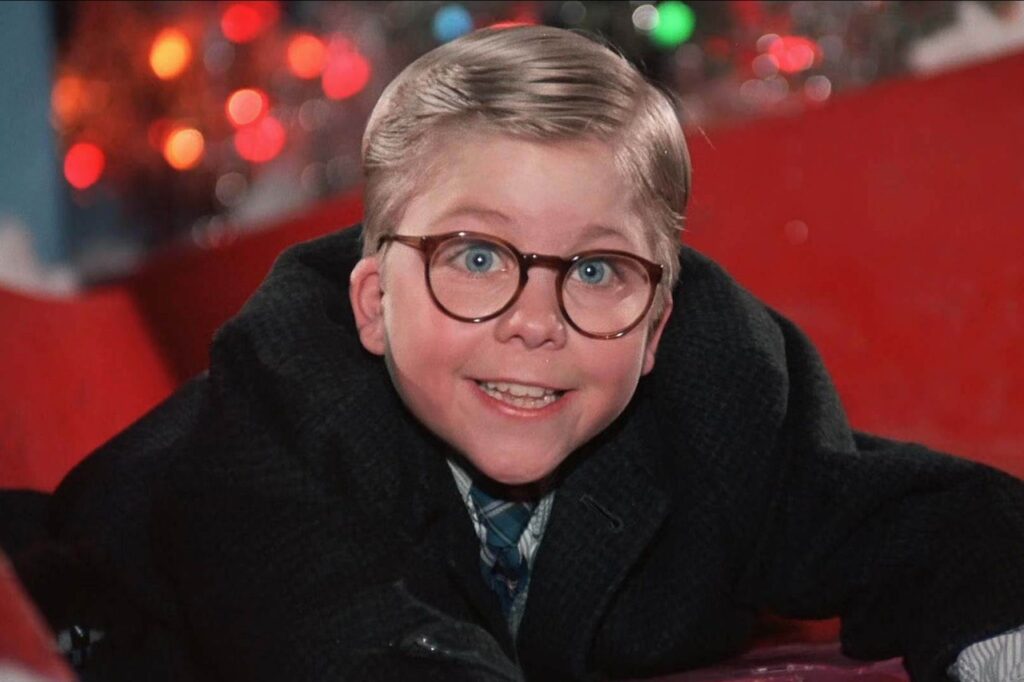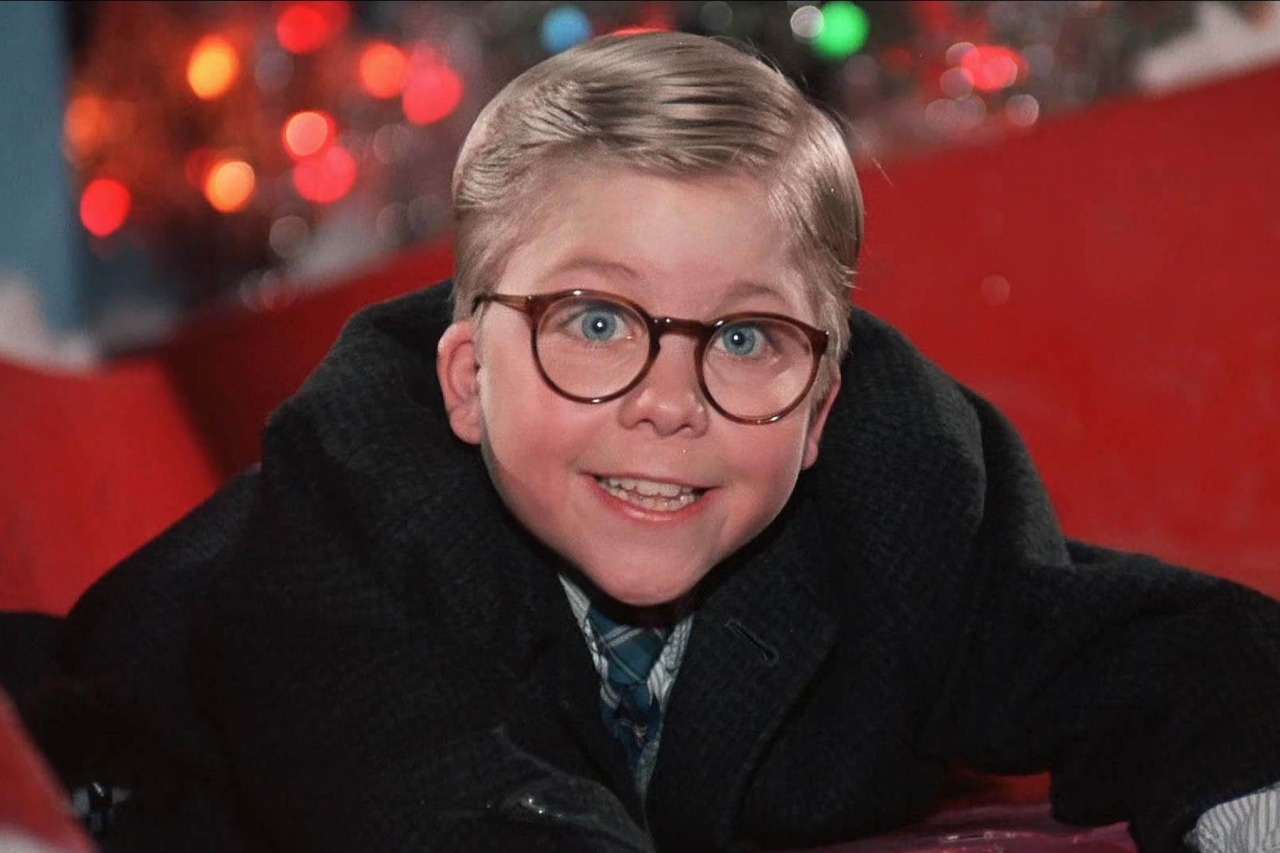 Little Women (2019)
The latest adaptation of Louisa May Alcott's classic novel of the same name, 2019's Little Women is filled with an amazing star cast, including Saoirse Ronan, Emma Watson, Florence Pugh, Laura Dern, Timothee Chalamet, Meryl Streep, among others. The story (one of my favorites) follows the March sisters as they enter the threshold of womanhood while going through the ups and downs of life.
Some of the movie's biggest scenes take place during the Christmas season with love and compassion at the center of the story. If you still haven't watched this amazing work, do it now!
IMDb Rating: 7.8/10 | Genre: Drama/Romance | Duration: 2 hours 15 min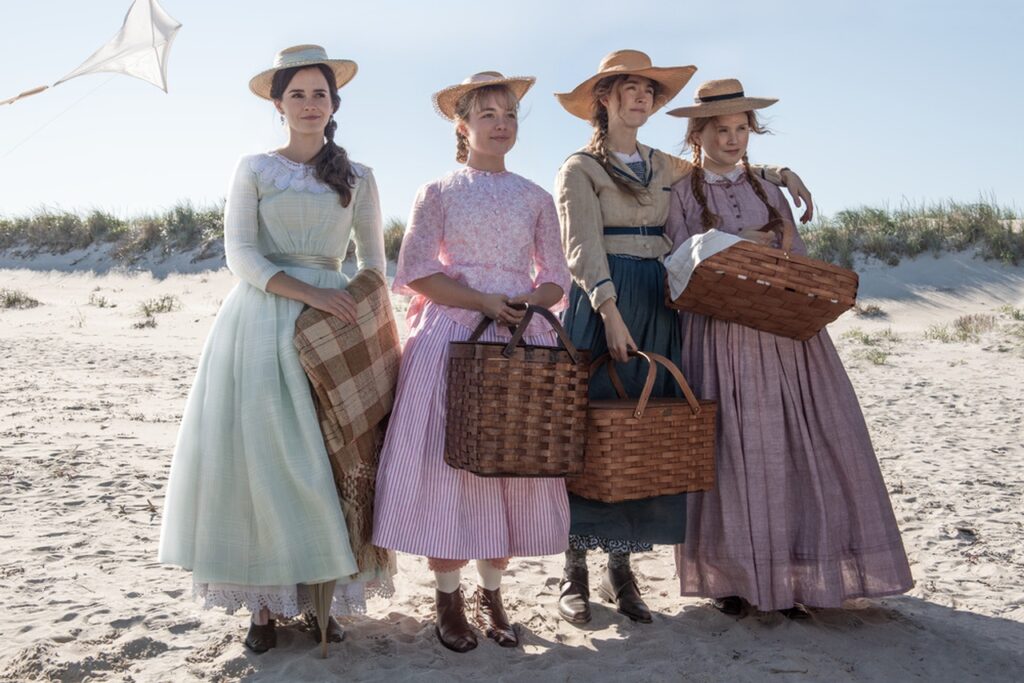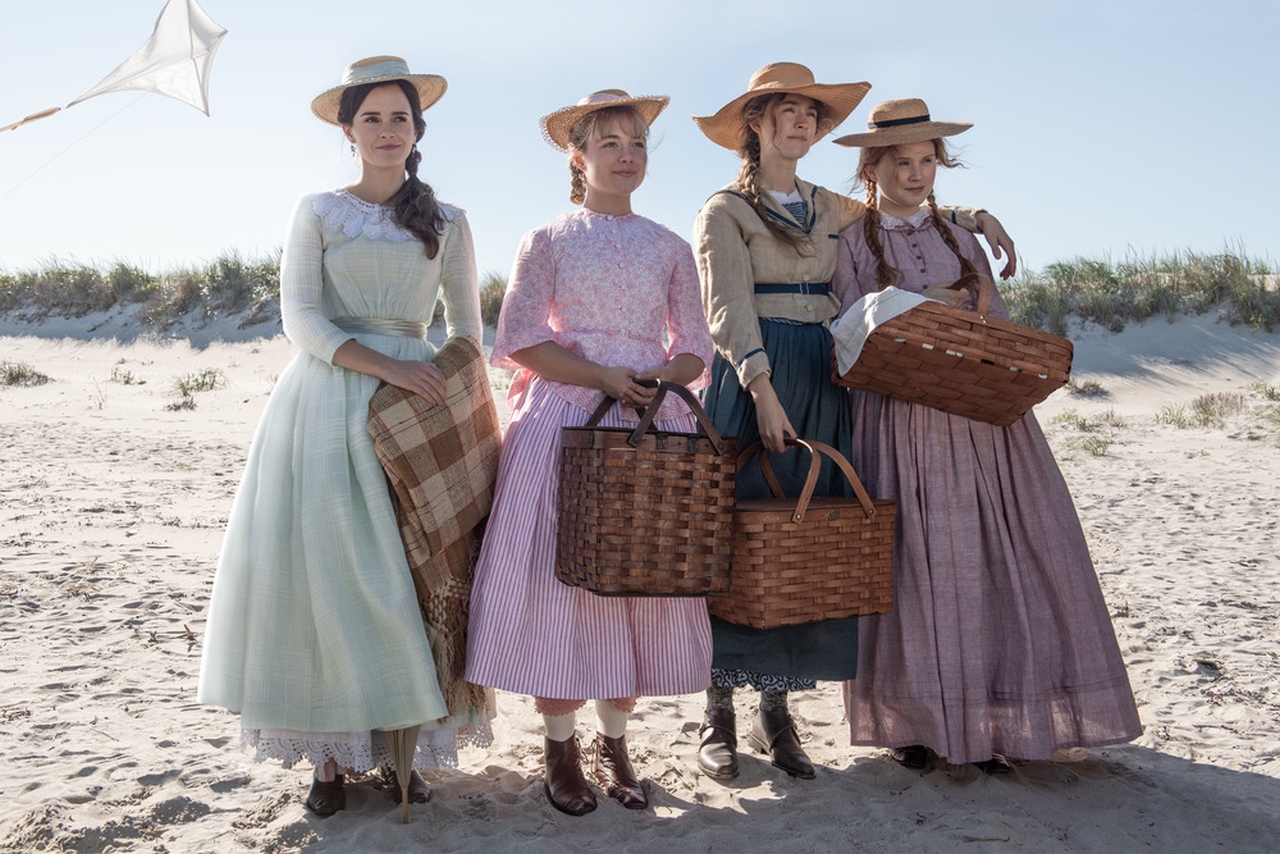 Home Alone (1990)
What do you do when your family accidentally leaves you at home while going on a vacation for Christmas? Well, eight-year-old Kevin finds this accident thrilling as he was now in charge and alone in his house, he could do whatever he wanted. However, he has to face two thieves trying to break into his home.
The kid puts up a great fight which is absolutely fun to watch and will tickle your bones. Although this Chris Columbus-directed hit may not appeal to many adults, it still remains a favorite for countless. One of the funniest Christmas movies: it will certainly put you in the holiday spirit.
IMDb Rating: 7.7/10 | Genre: Comedy/Family | Duration: 1 hour 43 min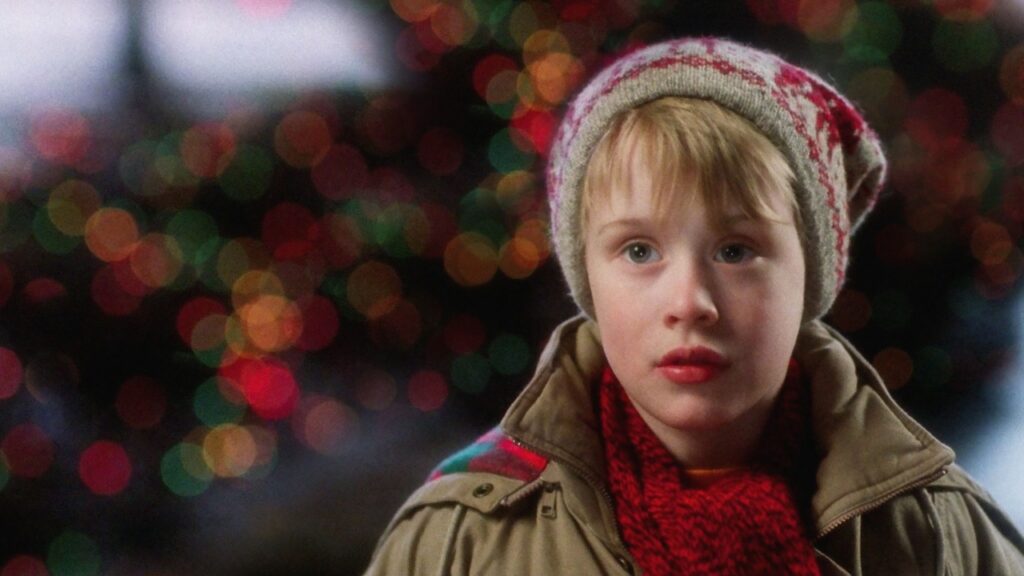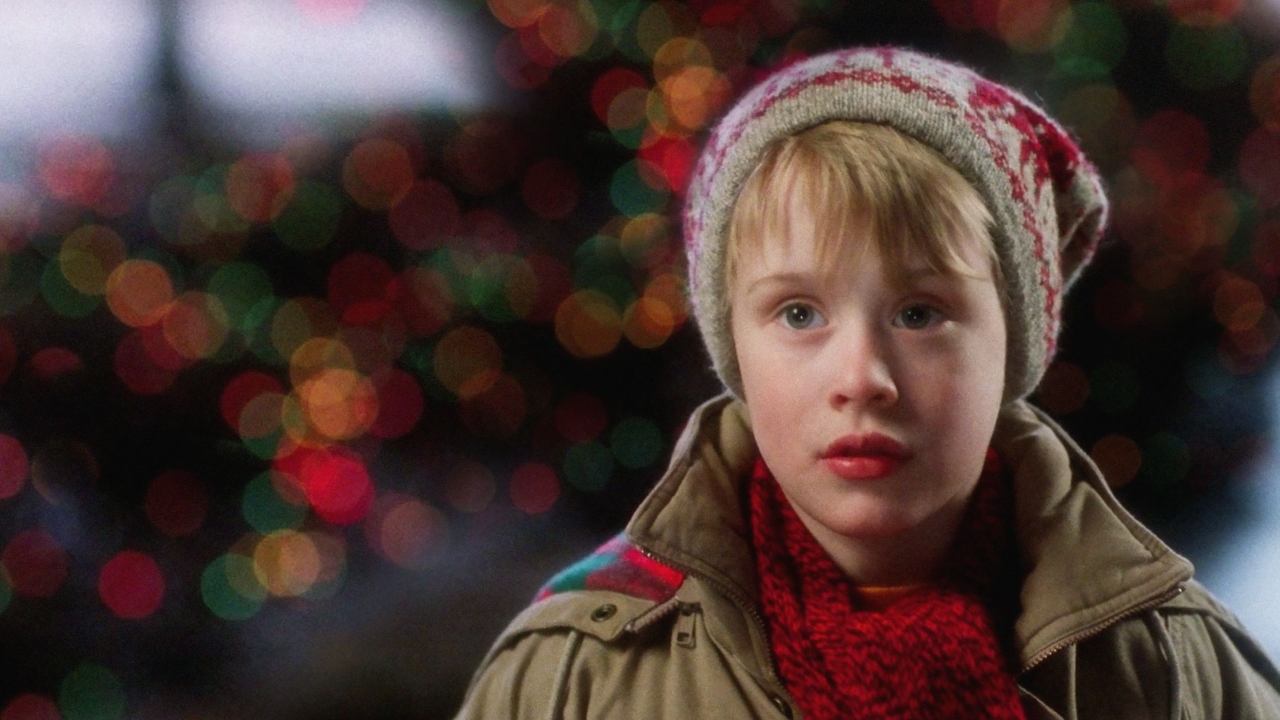 Also Read: Best Christmas Movies 2022 to Stream This Holiday Season
The Nightmare Before Christmas (1993)
Many people debate whether it is a Christmas movie or a Halloween movie, but why pick one when it is obviously both? The Nightmare Before Christmas has become a Halloween favorite, but people often forget that it is a story of the generous ghoulish spirit of Jack Skellington learning the true meaning of Christmas.
Jack is from Halloween Town, and stumbles upon Christmas Town and becomes enchanted with the holiday. The situation rapidly unravels when his obsession with Christmas leads him to kidnap Santa Claus. Watch the movie to find out what happens.
IMDb Rating: 7.7/10 | Genre: Fantasy/Musical | Duration: 1 hour 16 min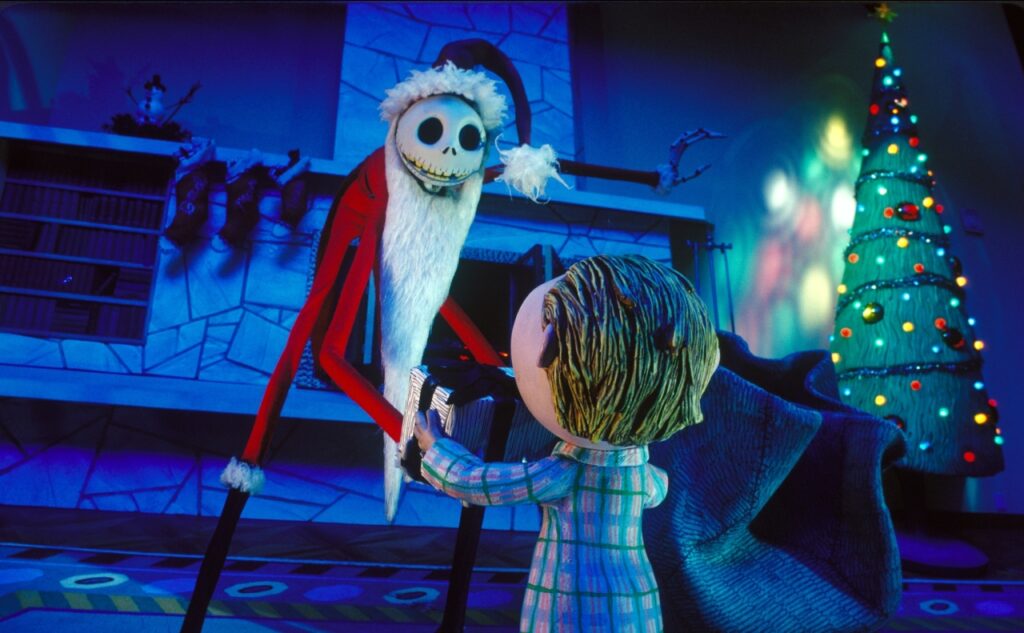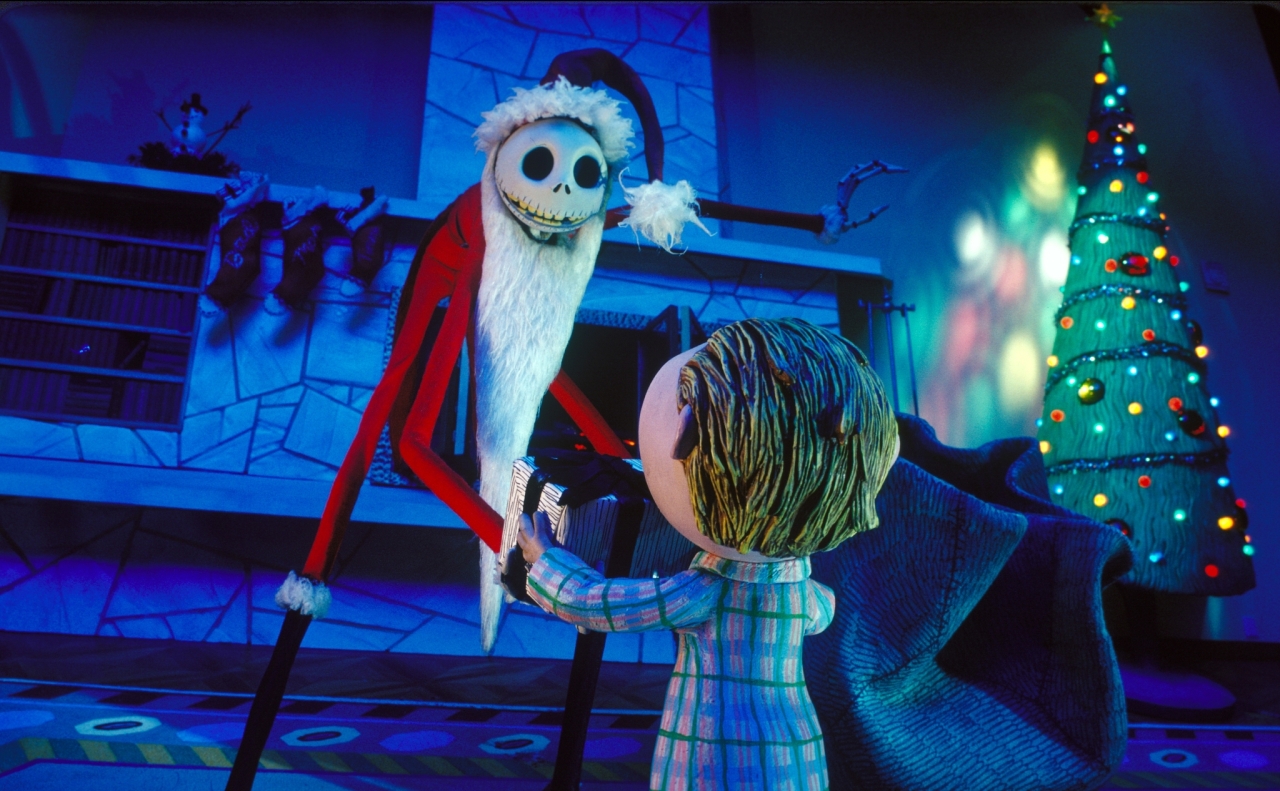 White Christmas (1954)
Singers Bob Wallace and Phil Davis help the Haynes sisters escape their landlord and ask them to perform in a joint Christmas show to put their old commander's failing inn. Inspired by Holiday Inn, White Christmas is the most Christmassy watch you can ever find with its snow, shows and romance blend perfect for a festive box office hit. It is the happiest Christmas since Bing Crosby tap-danced with Danny Kaye.
IMDb Rating: 7.5/10 | Genre: Musical/Comedy | Duration: 2 hours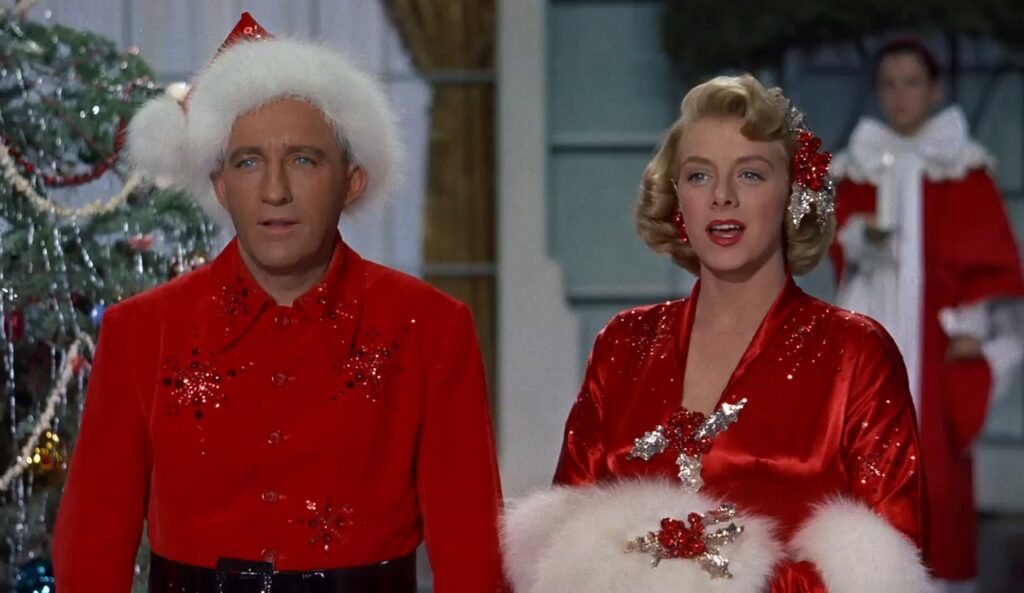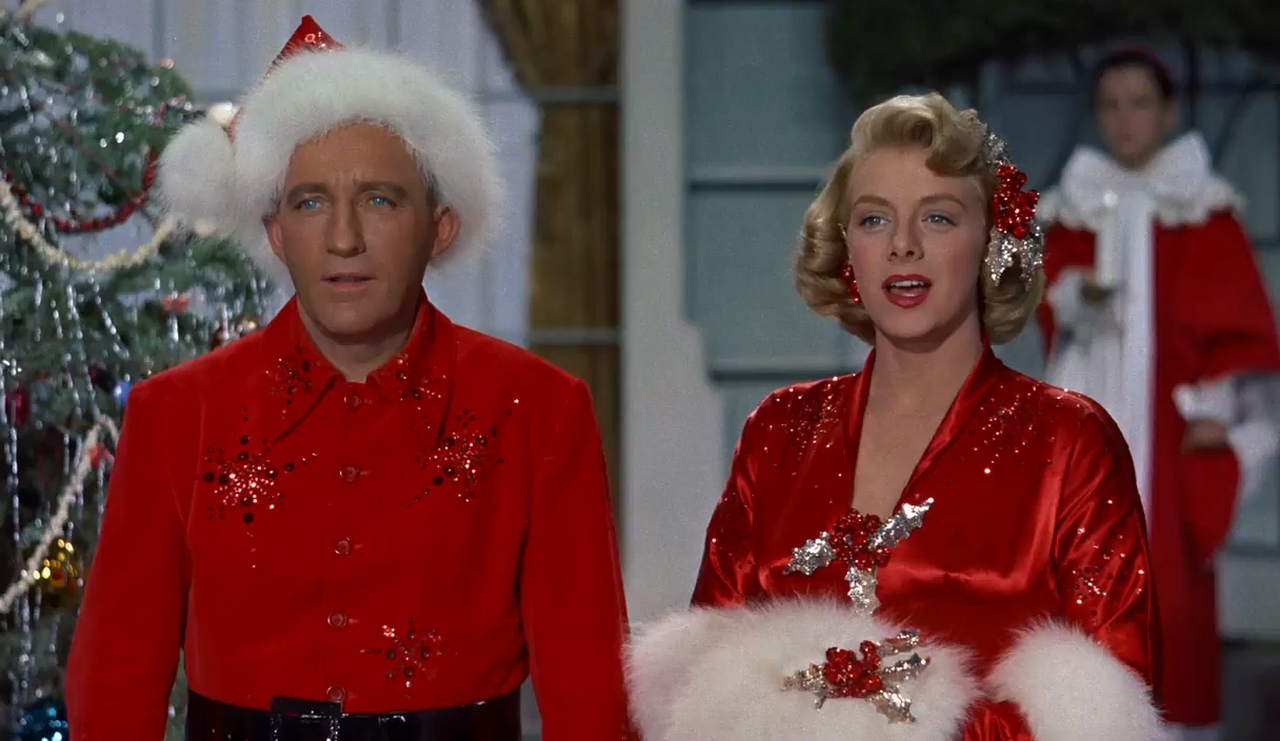 Bad Santa (2003)
Santa is supposed to be good, spreading holiday cheer and love. But Willie, a swindler dressed up as Santa, is quite the opposite. This mean-spirited black comedy follows Willie and his elf partner Marcus as they try to rob a mall. But their plan fails when Willie befriends an often-bullied eight-year-old boy.
Bad Santa becomes a heartwarming Christmas movie about a hard-drinking con artist's redemption and how he forms a makeshift family with a misfit kid and a bartender. It is a hilarious ride with the holiday spirit on the hind side.
IMDb Rating: 7.3/10 | Genre: Comedy/Dark comedy | Duration: 1 hour 33 min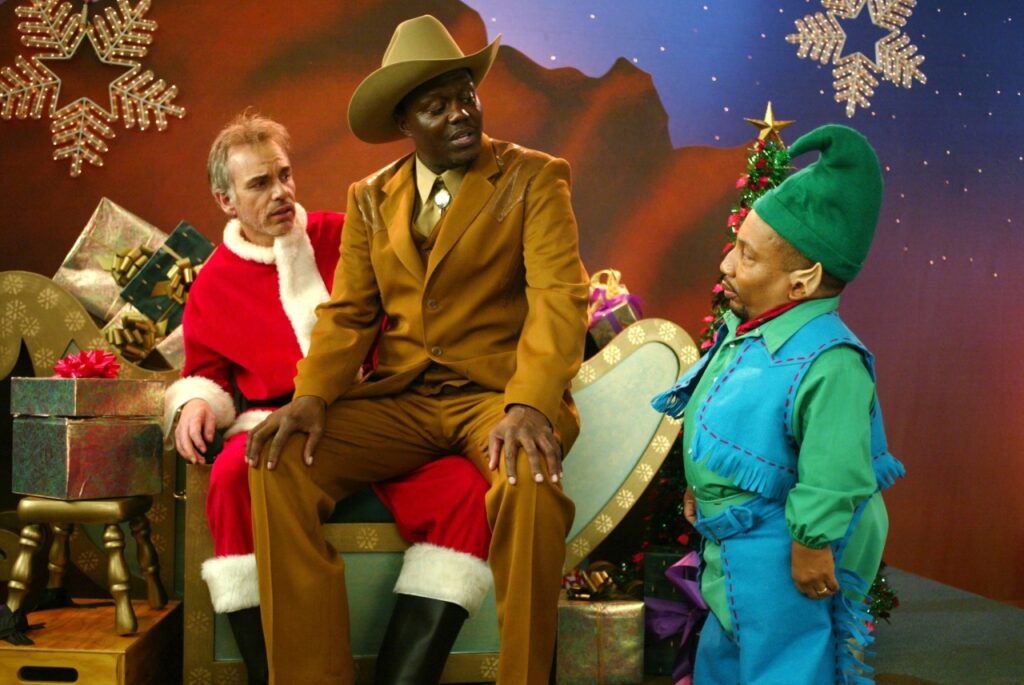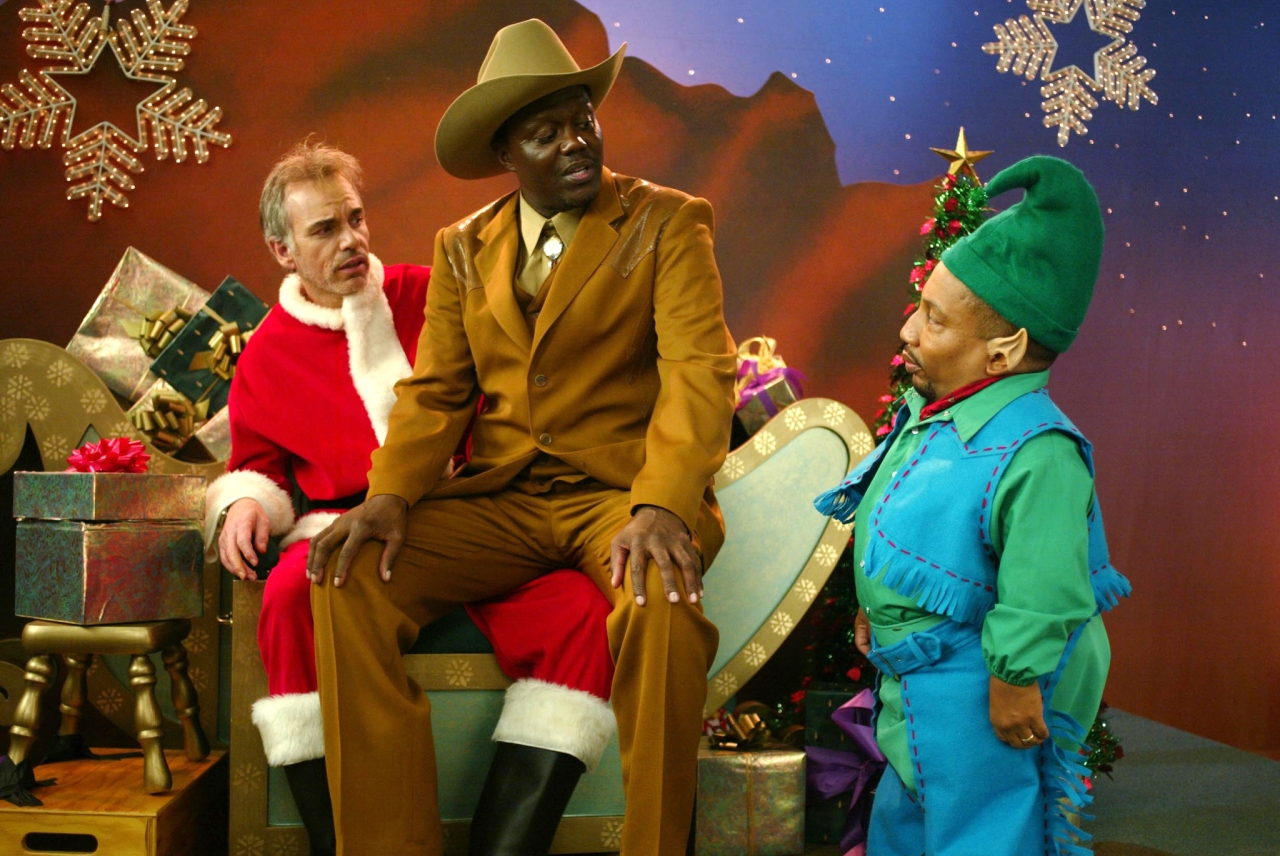 Carol (2015)
Carol is a beautiful, lesbian-centric Christmas movie and contains numerous Christmas subtleties throughout the story including toy store workers wearing Santa hats and a mixture of snowy New York City. The movie follows Therese Belivet, a department store worker in Manhattan, who encounters a beautiful married woman Carol and a forbidden romance blooms between the two.
Set against the backdrop of the 1952 Christmas season, it is filled with holiday themes of love and family. Will love win? Guess, you'll have to watch the movie to find out. Moreover, it is considered one of the top Christmas movies of all time.
IMDb Rating: 7.2/10 | Genre: Romance/Drama | Duration: 1 hour 15 min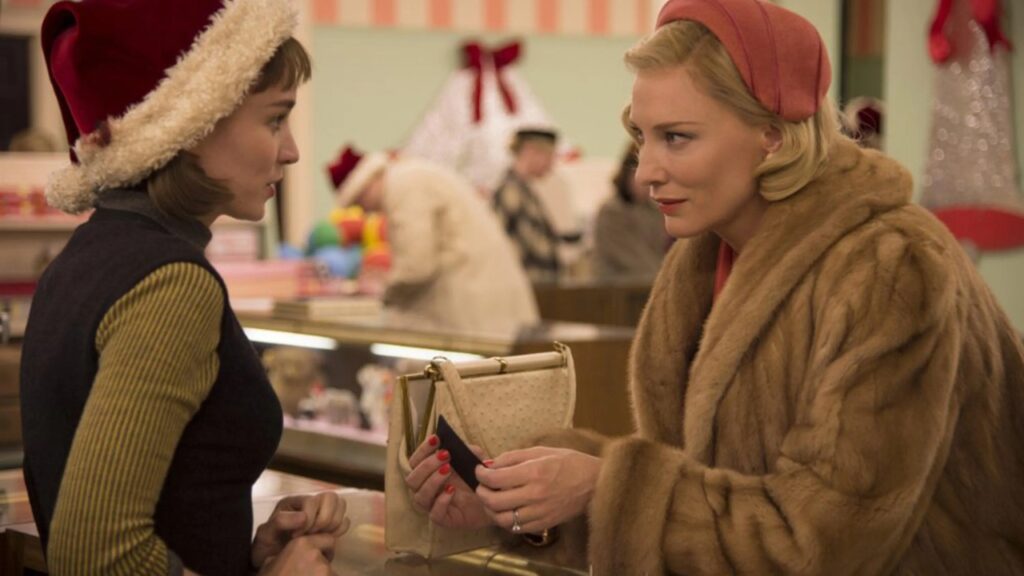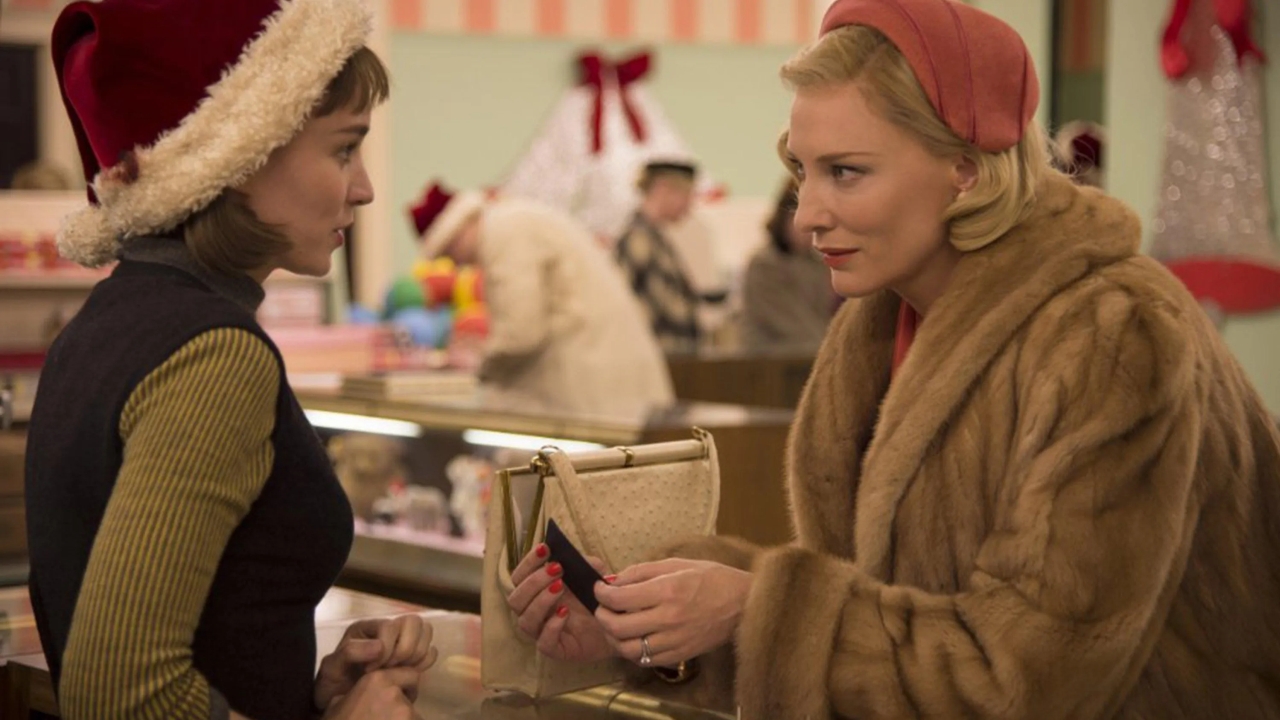 Elf (2003)
Will Farrell is a pretty funny guy, who becomes even more so when he plays an elf, Buddy. Well, he is not exactly an elf but after being abandoned as a baby, and raised among elves at the North Pole, Buddy thinks he is one. But what happens when he discovers he is not an elf? He goes to New York in search of his biological father.
Elf offers wild antics, enthusiastic exploration of the Big Apple, and a heartfelt story throughout. Will Farrell and Zooey Deschanel give brilliant performances in this Christmas movie. Add it to your watch list.
IMDb Rating: 7/10 | Genre: Comedy/Family | Duration: 1 hour 37 min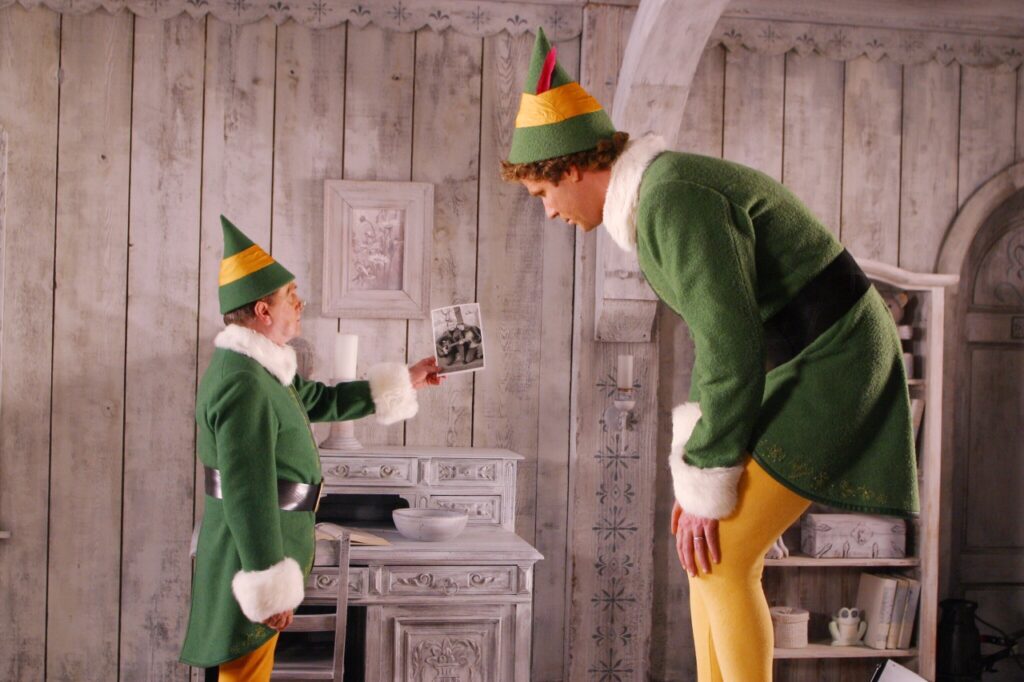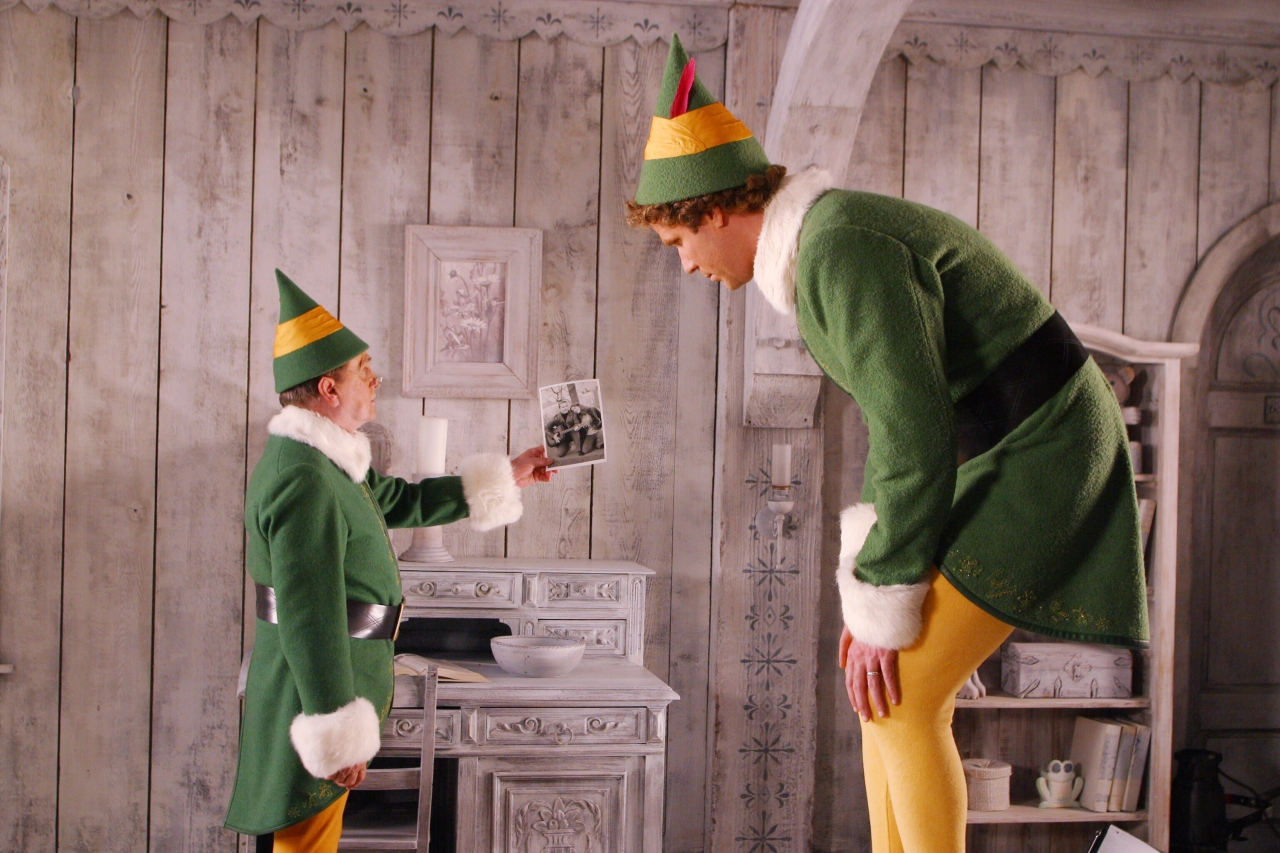 The Holiday (2006)
Another one of my personal favorites, The Holiday is a wonderful Christmas watch. What's not to like? Two girls from different countries switch homes for the holidays to get away from their boy issues. This holiday adventure changed both their lives surprisingly when they fall in love with two local guys.
Starring Kate Winslet, Cameron Diaz, Jack Black and Jude Law in central roles. This is a typical rom-com, feel-good Christmas watch that will put you right in the holiday spirit.
IMDb Rating: 6.9/10 | Genre: Romance/Comedy | Duration: 2 hours 18 min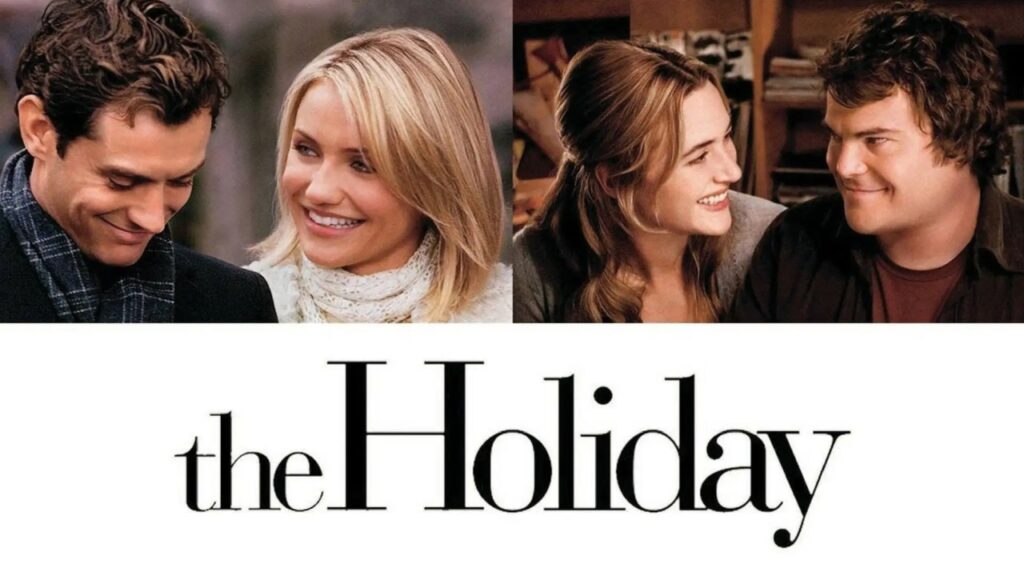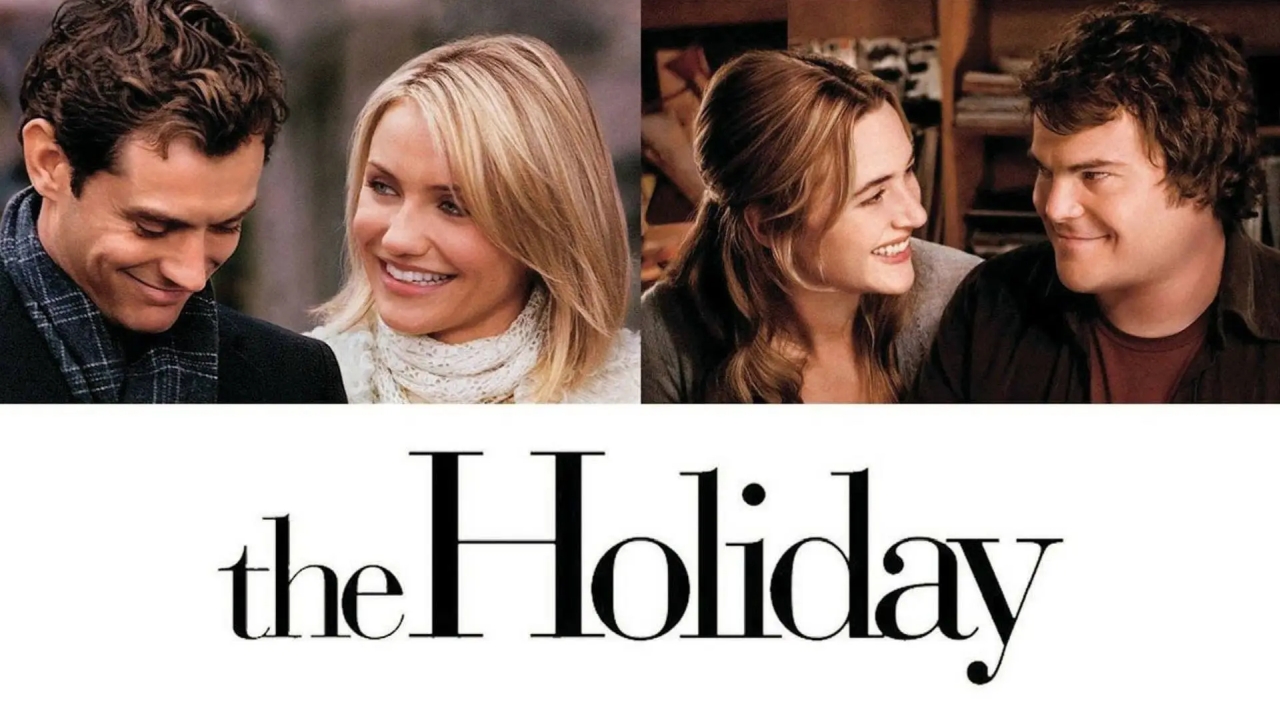 Scrooged (1998)
Scrooged follows a cynically selfish TV executive, who is haunted by three spirits from the past, present, and future. After a series of events with ghosts, he realizes that he must mend the error in his ways. It is a depiction of how a person can be transformed by the holidays, some love and some light.
With the dark comic sensibilities of Bill Murray as the leading character, the movie is a Reagan-era version of Charles Dickens's A Christmas Carol.
IMDb Rating: 6.9/10 | Genre: Comedy/Drama/Fantasy | Duration: 1 hour 41 min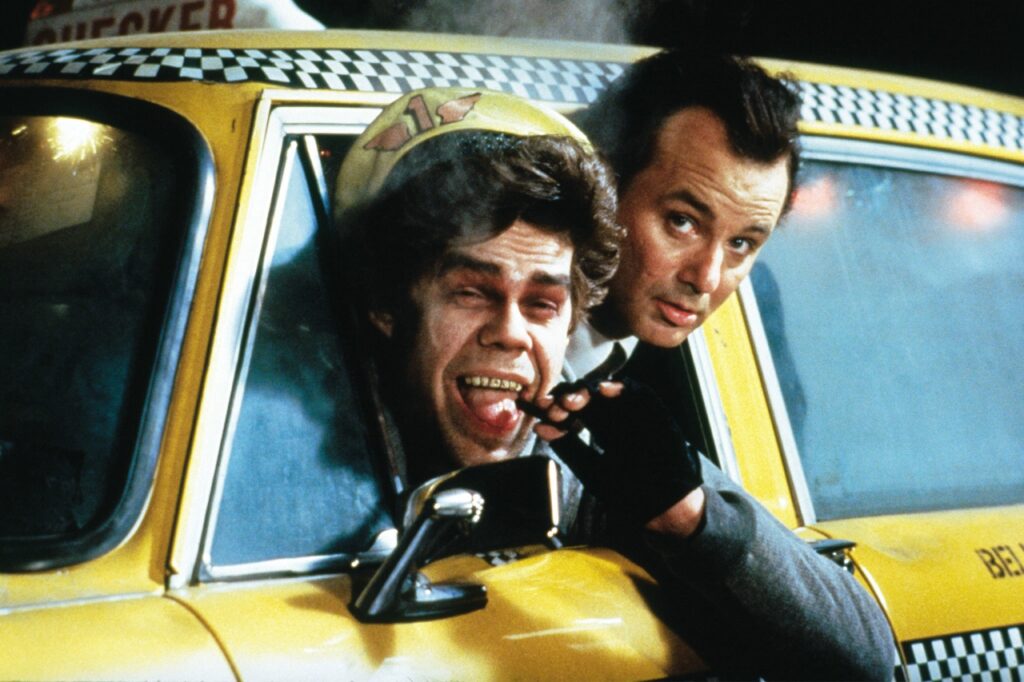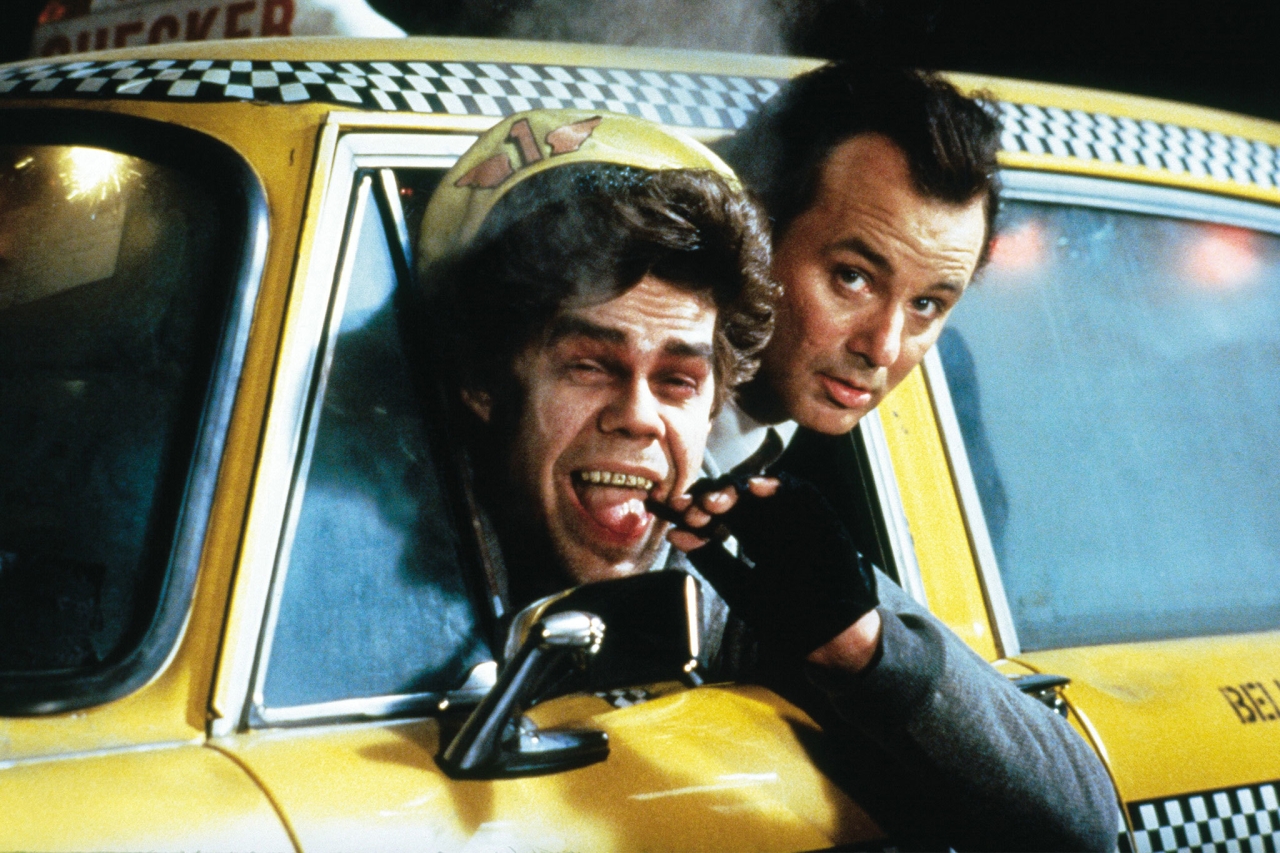 Miracle on 34th Street (1947)
Miracle on 34th Street is a Christmas classic, where an old man called Kris Kringle fills in for an intoxicated candidate as Santa in Macy's annual Thanksgiving Day parade. He becomes such as hit that he soon begins appearing at the chain's main store in midtown Manhattan.
But things take a dark turn after Kringle claims he really is Santa Claus, leading to a court case to determine his mental health and of course, his authenticity. It is a beautiful story, part fantasy-part romance and an irresistible bit of Christmas whimsy.
IMDb Rating: 6.6/10 | Genre: Comedy/Drama | Duration: 1 hour 41 min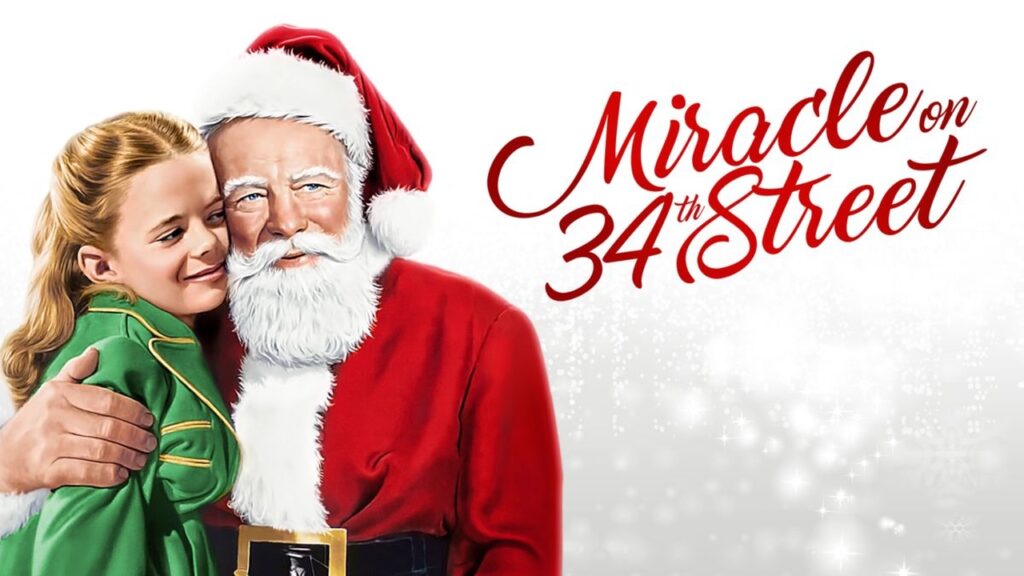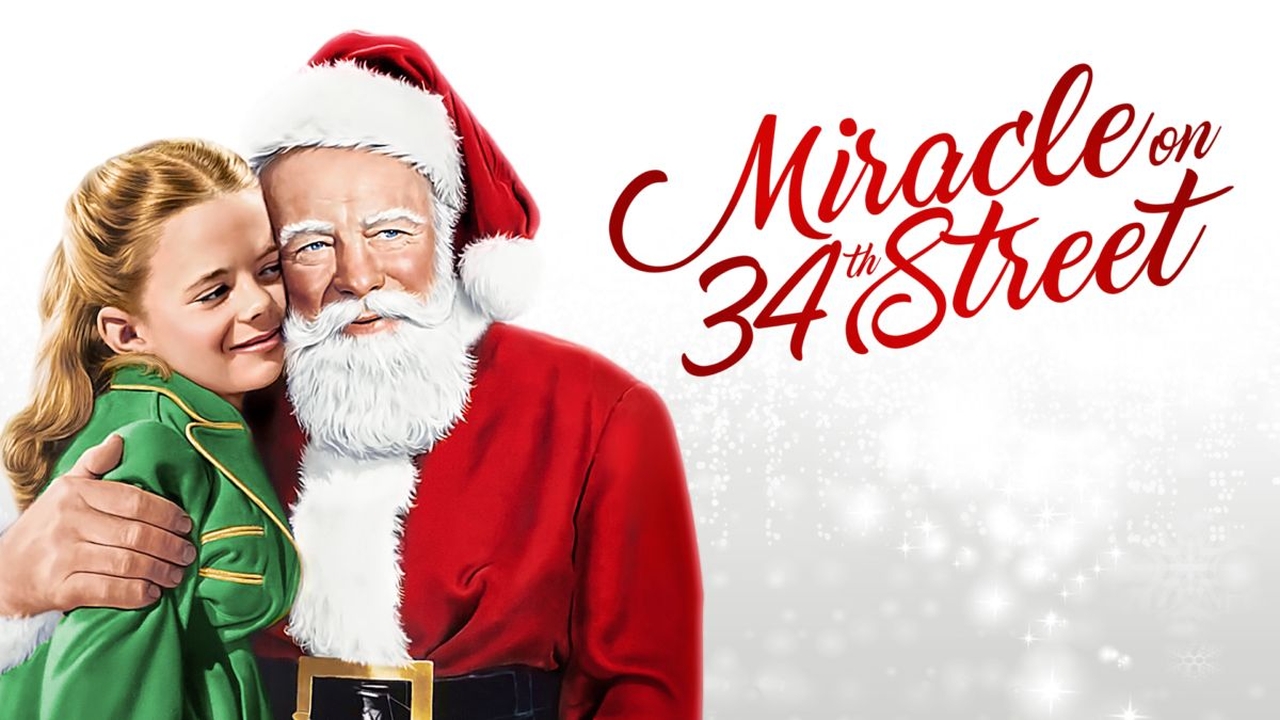 The Polar Express (2004)
A performance-capture animation starring everyone's favorite Tom Hanks in multiple roles, including the narrator, train conductor and Santa Claus, The Polar Express follows a young boy as he boards a train on an extraordinary voyage to the North Pole for a meeting with Santa Claus.
The boy's life takes a turn after he meets special people on his journey. It was even listed in the 2006 Guinness World Records as the first all-digital capture film.
IMDb Rating: 6.6/10 | Genre: Fantasy/Family | Duration: 1 hour 40 min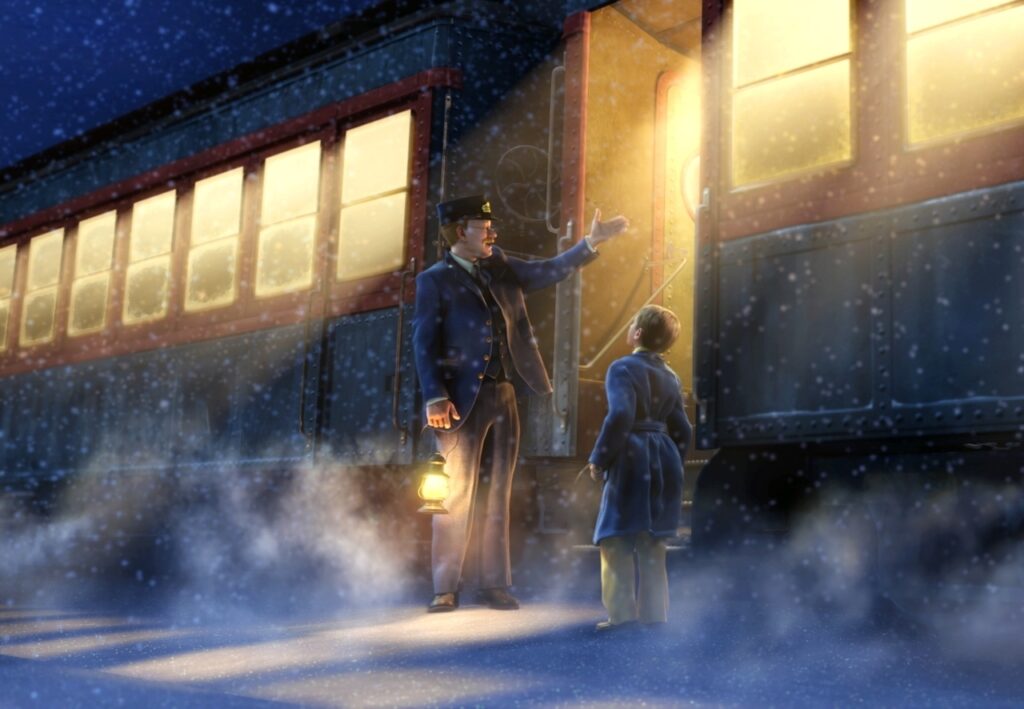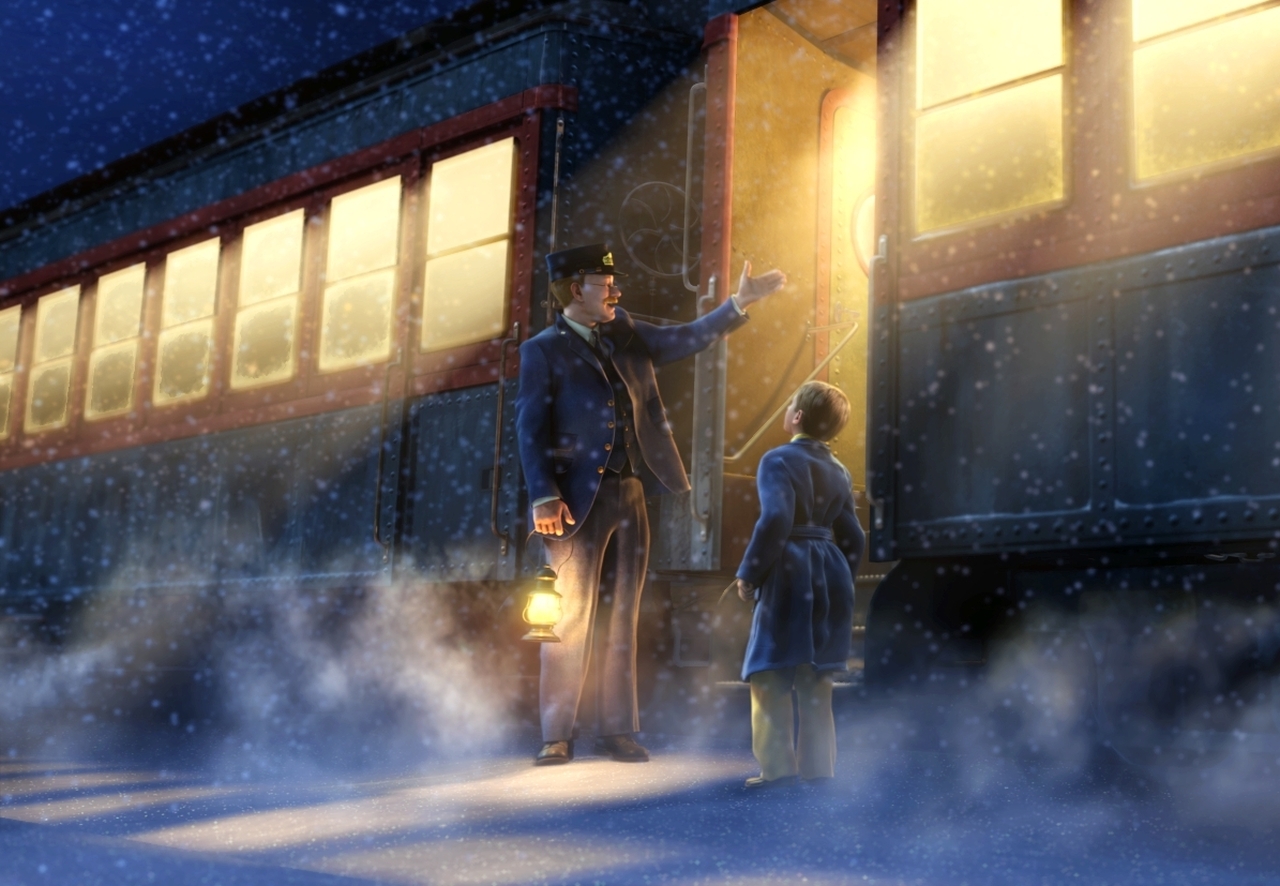 Happiest Season (2020)
When it comes to LGBTQIA, holiday movies don't have much to offer. Happiest Season comes as a refreshing lesbian love story/family drama following Abby, who plans to propose to her girlfriend Harper, in front of Harper's family over Christmas.
But she is shocked to know that Harper's family doesn't know that she is gay. What follows is a typical love story drama that will make you miss your family.
IMDb Rating: 6.6/10 | Genre: Drama | Duration: 1 hour 42 min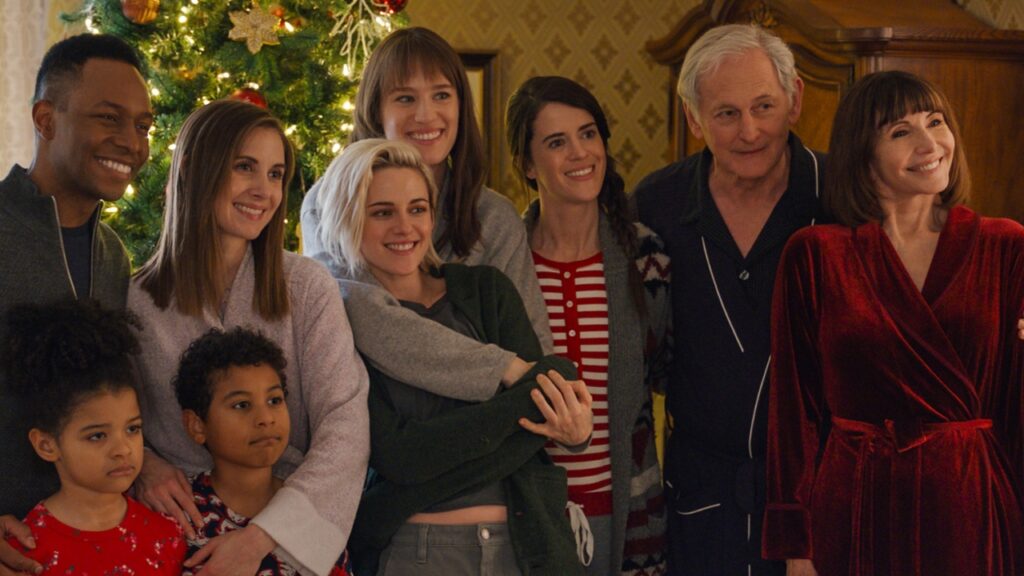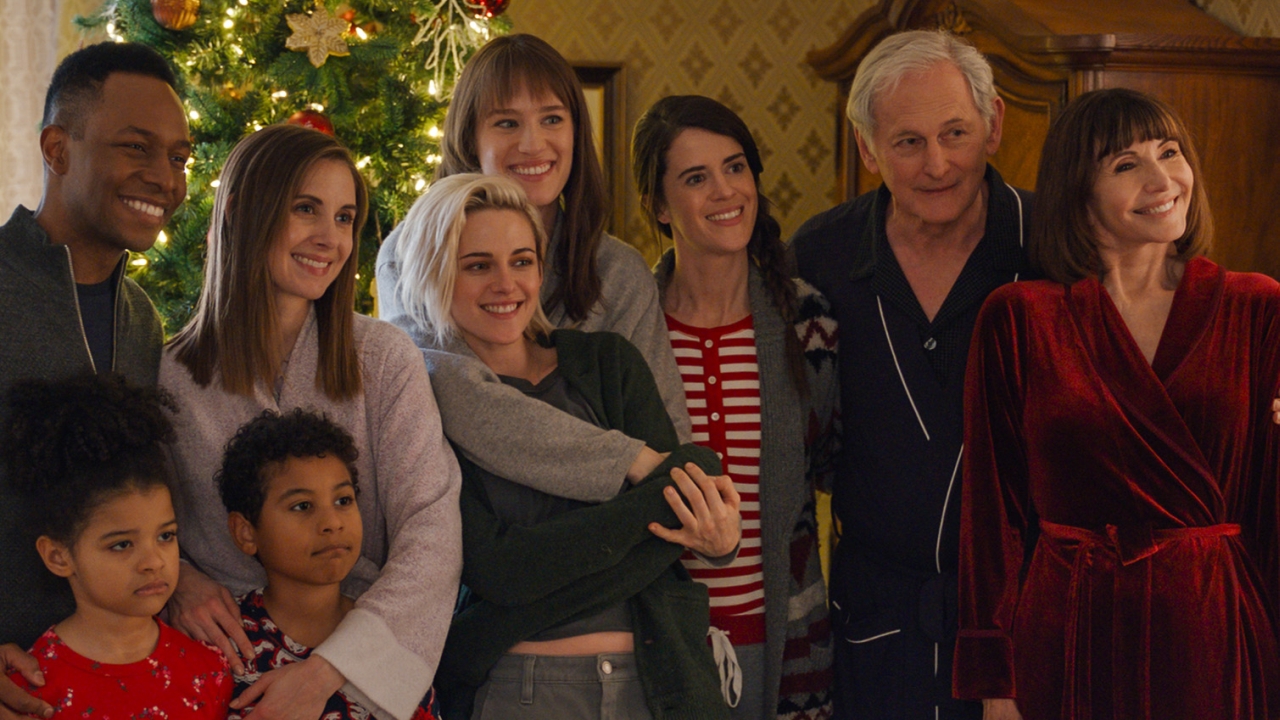 The Santa Clause (1994)
What would you do if you have accidentally caused the death of Santa? In The Santa Clause, Scott Calvin, an ordinary man, causes Santa to fall from his roof on Christmas Eve. The dying Santa asks Scott to deliver gifts to people and go to the North Pole. Upon reaching there, he learns he must become the new Santa.
He denies doing so but his body begins gaining weight and hair growing as he involuntarily turns into Santa's successor. The series of events leads an overworked Scott to rekindle his relationship with his family.
IMDb Rating: 6.5/10 | Genre: Comedy/Fantasy | Duration: 1 hour 47 min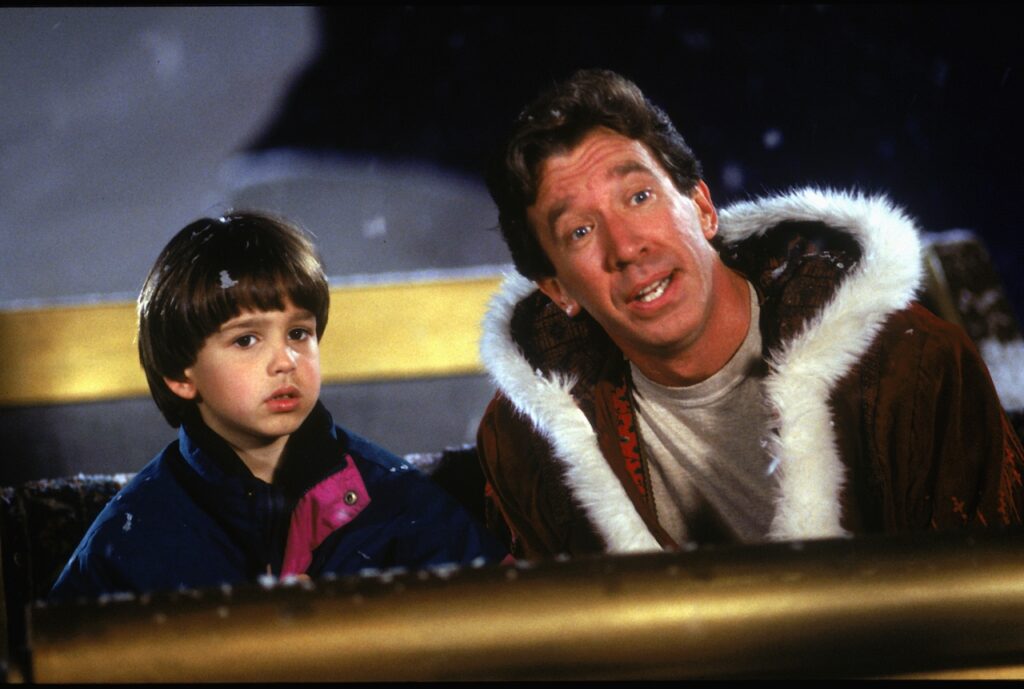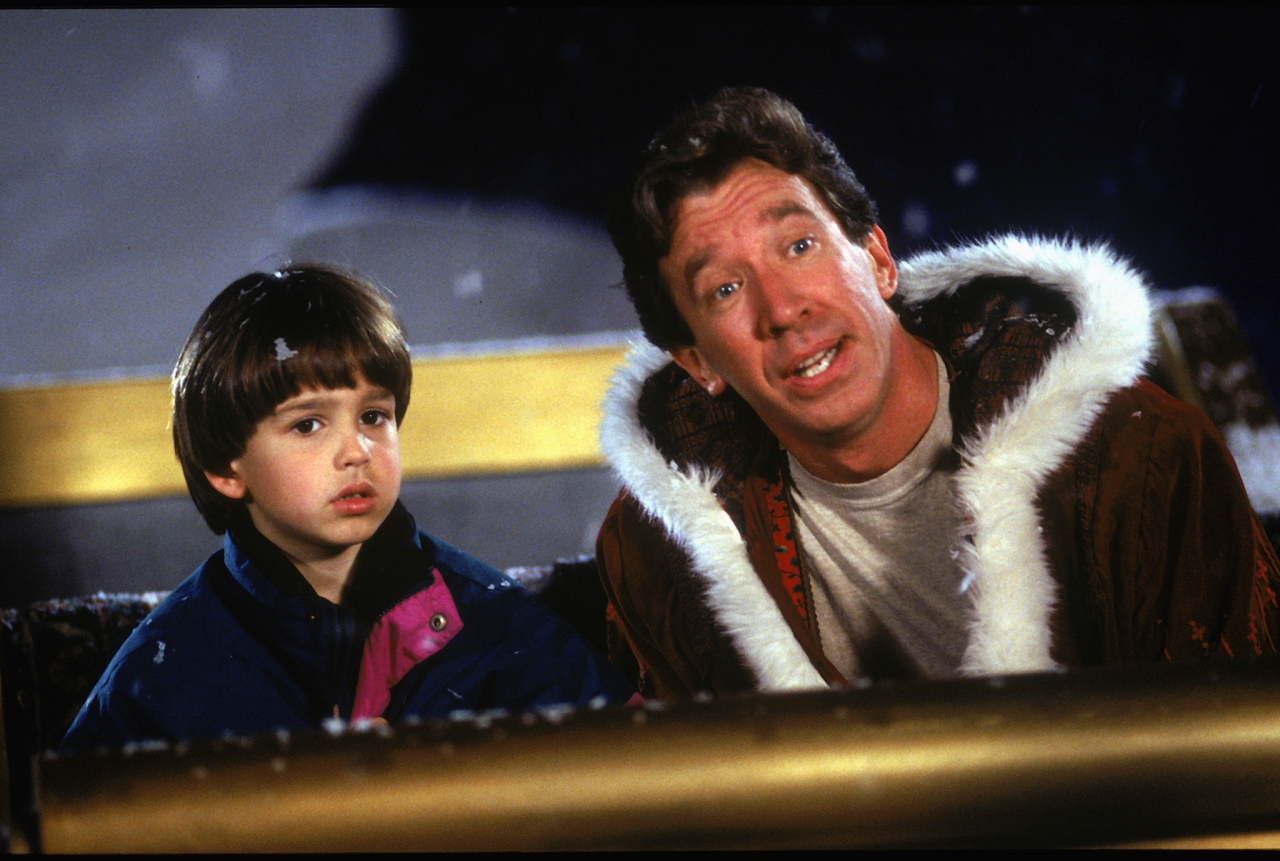 How the Grinch Stole Christmas (2000)
Watch Jim Carrey bring Dr. Seuss's character to life in this holiday hit. Carrey is amazing as Grinch, who lives in solitude outside Whoville. He hates the townspeople and detests the Christmas celebrations. However, the six-year-old Cindy Lou believes in the festive spirit and sets out on a task to reform him. It is a beautiful story of how love and compassion can transform a mean-spirited person.
IMDb Rating: 6.2/10 | Genre: Family/Fantasy | Duration: 1 hour 45 min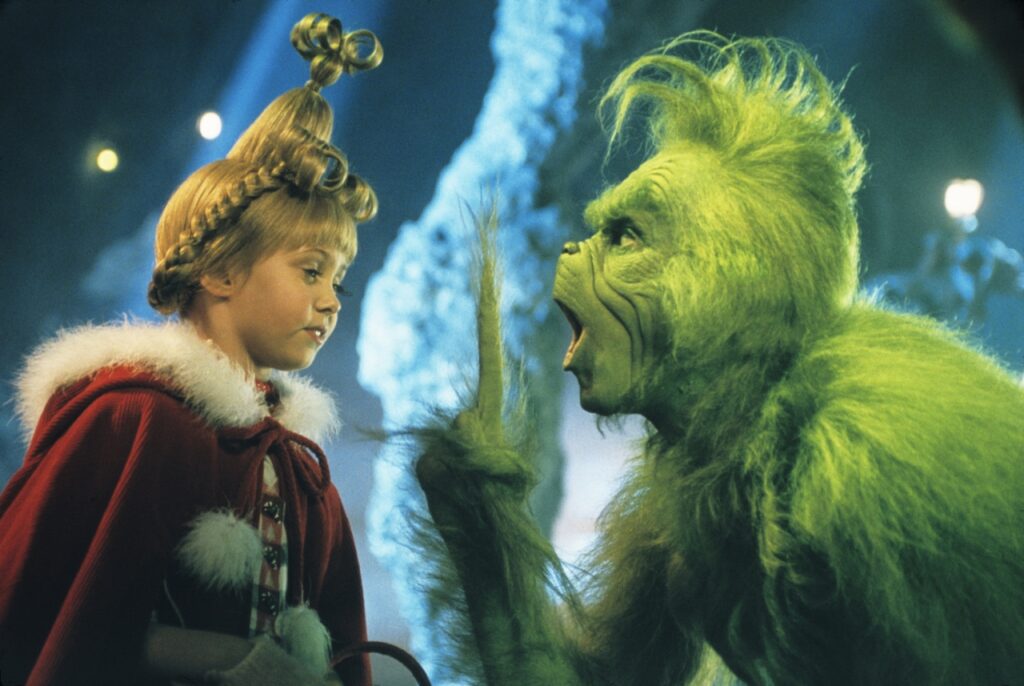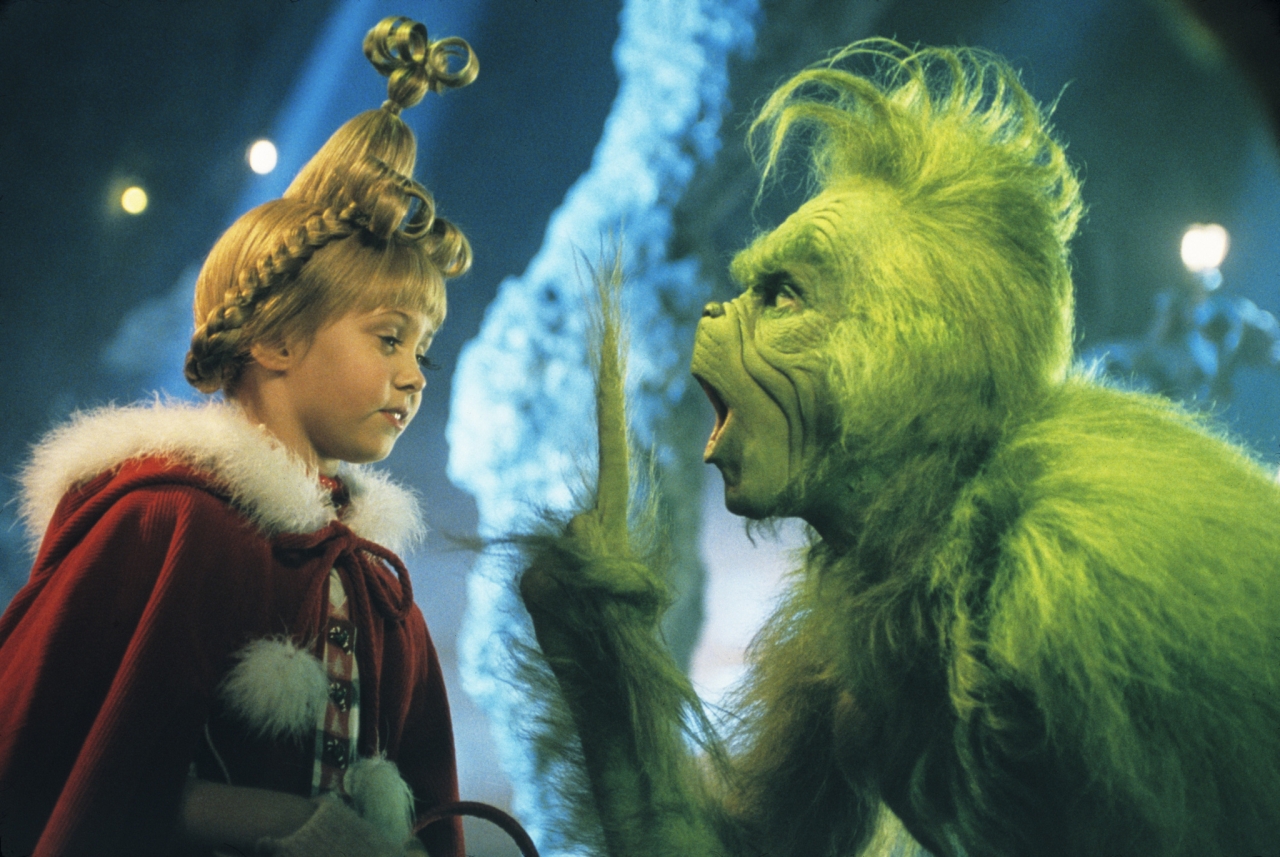 The Princess Switch (2018)
According to critics, The Princess Switch has a healthy dose of charming, light-hearted, twin-swap fun during Christmas. Vanessa Hudgens plays a duchess and a Chicago baker, who after a chance encounter and finding out that they look exactly alike at a baking competition decide to switch places. One thing leads to another and they end up falling in love with each other's suitors. It is a hilarious watch with so much Christmas cheer and compassion.
IMDb Rating: 6/10 | Genre: Romance/Comedy | Duration: 1 hour 41 min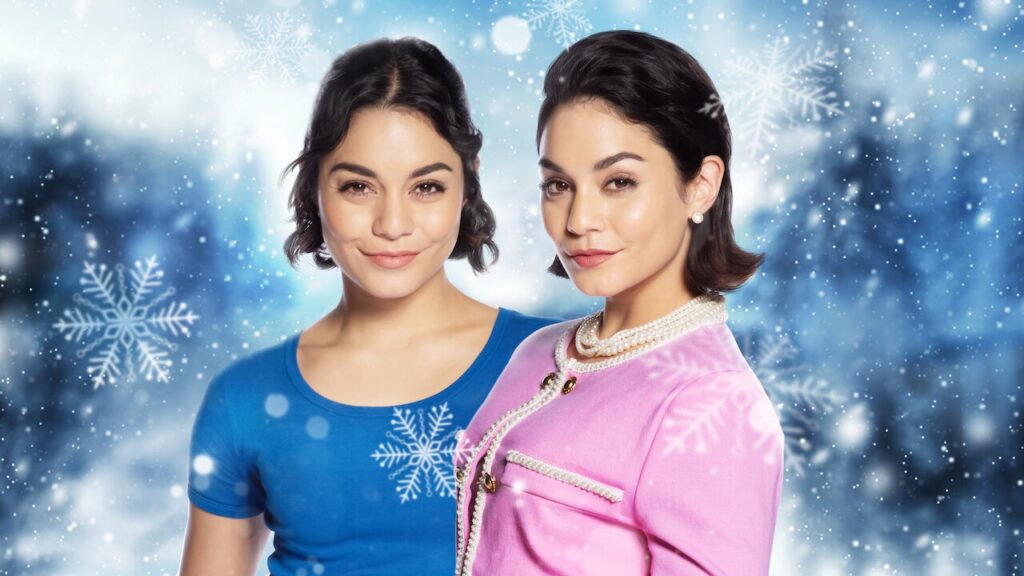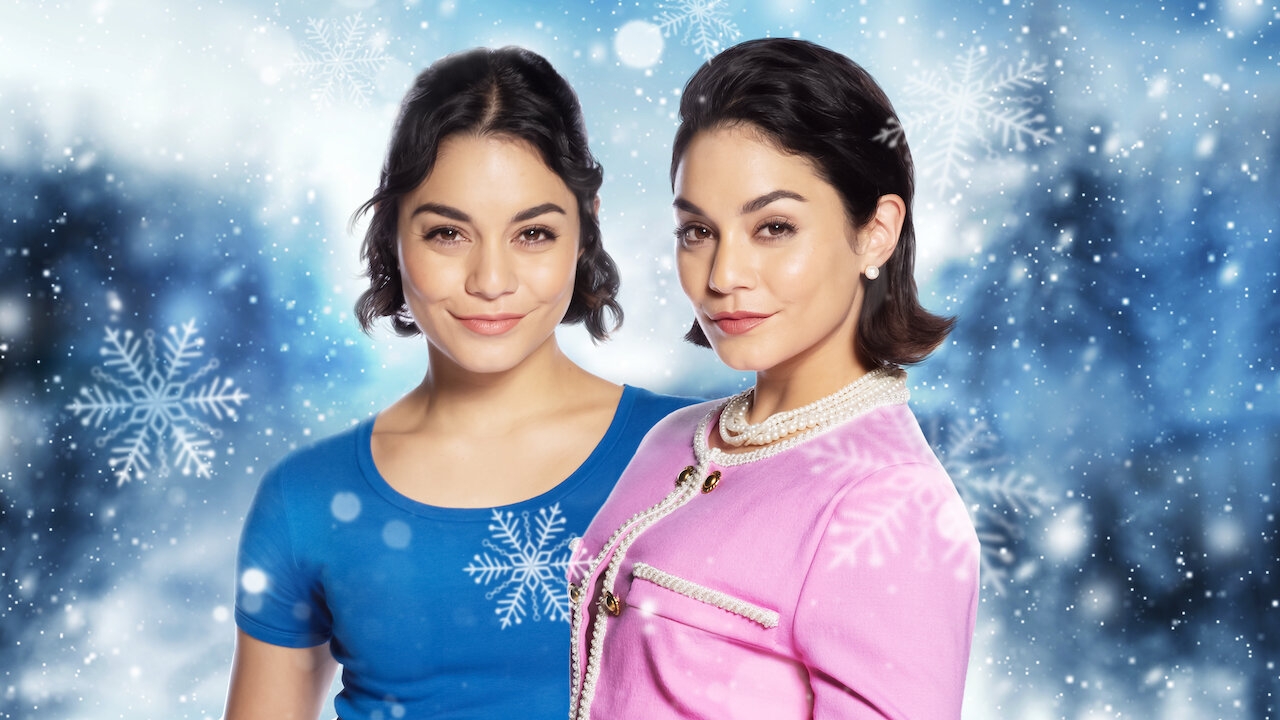 A Christmas Prince (2017)
A Christmas Prince is a holiday rom-com where a young journalist is sent abroad to go undercover to get a scoop on a playboy heir to a kingdom. After she is mistaken as the princess' new American tutor, she assumes the identity and begins her investigation. But she discovers a whole new side of royalty and falls in love with the prince. The story is set around the holiday celebrations of Christmas and is absolutely a lovely watch.
IMDb Rating: 5.8/10 | Genre: Romance/Comedy | Duration: 1 hour 32 min