Easy-to-setup shade sails are an instant way to block the sun on a deck, patio or larger outdoor space. The user-friendliness becomes a lot better when you have motorized shade sails like Kheope and Kolibrie by Italian manufacturer KE Outdoor Design. Inspired by ship sails, these garden shades are made from Dacron nautical fabric to provide protection from the sun while ensuring durability and resistance from strong winds and other weathering elements.
Khoepe motorized sail shading system
Khoepe is a large shading sail that enhances open-air areas with its sleek design and great functionality. The polished steel structure nicely matches Dacron nautical fabric to create an inviting atmosphere. Each unit consists of one mast, three poles, fabric, built-in motorized handling system and an anemometer to ensure automatic closure in case of strong winds. The thread is made of braided polyester treated to increase resistance to weathering and corrosion.
Measuring a maximum 7 x 7 m (custom sizes on request), it is designed to offer both elegance and comfort at home, public areas or commercial spaces. There are sliders for flawless movement and double independent slots to recover the sail top with different angles. Khoepe is available in waterproof resin-coated Tempotestar and Starlight fabrics as well.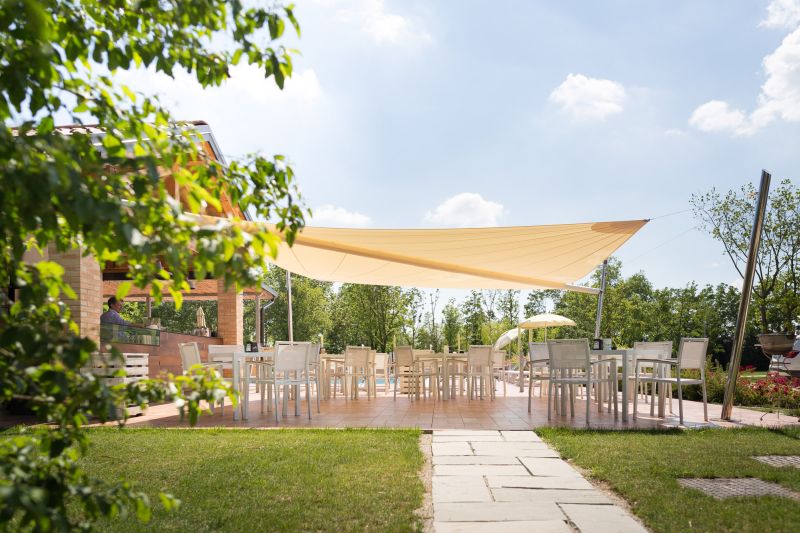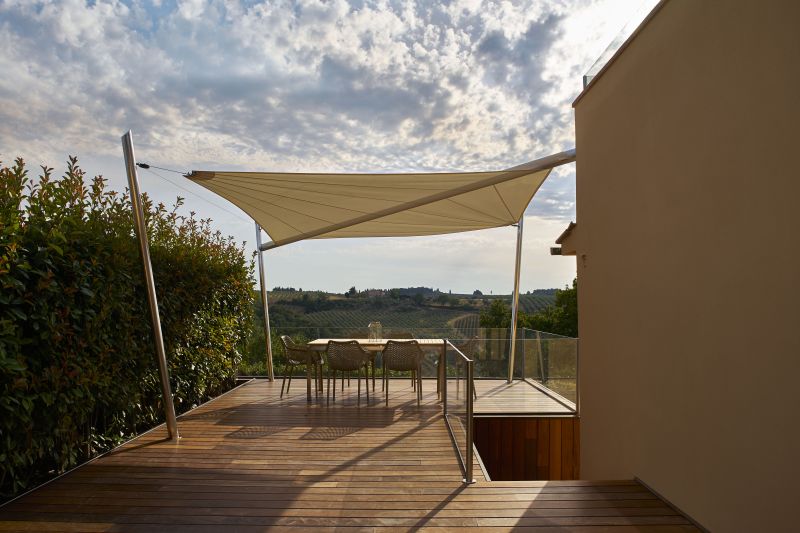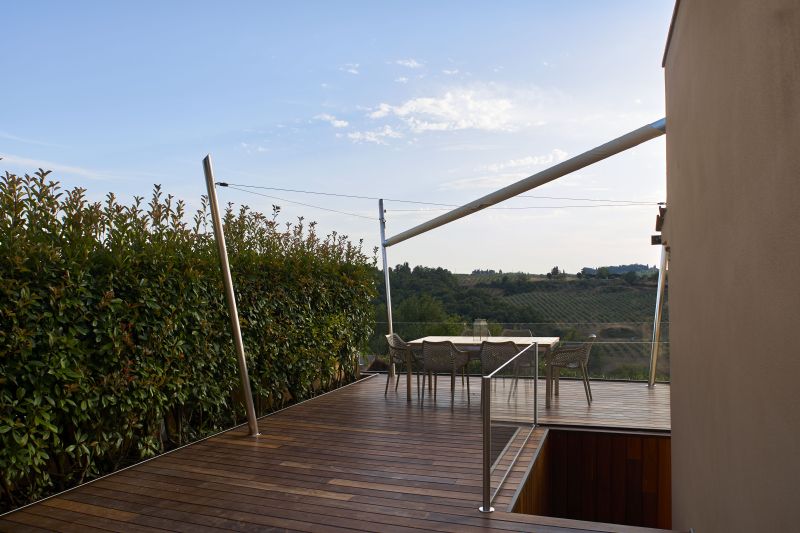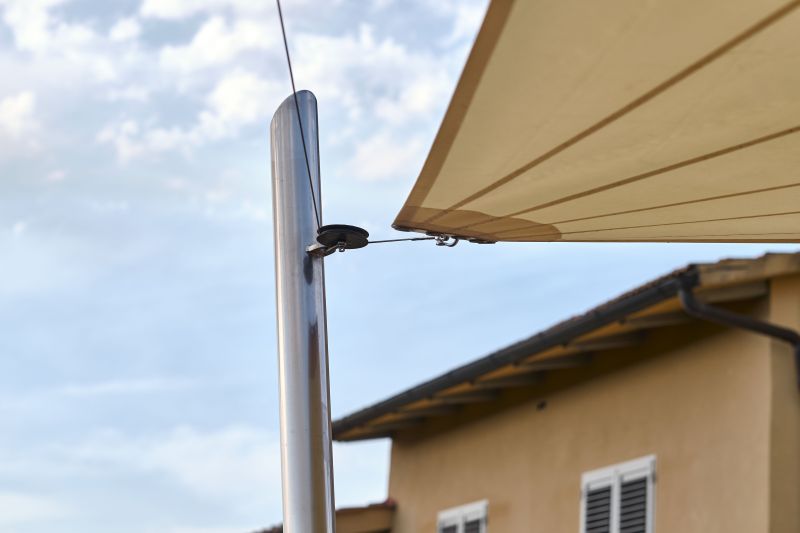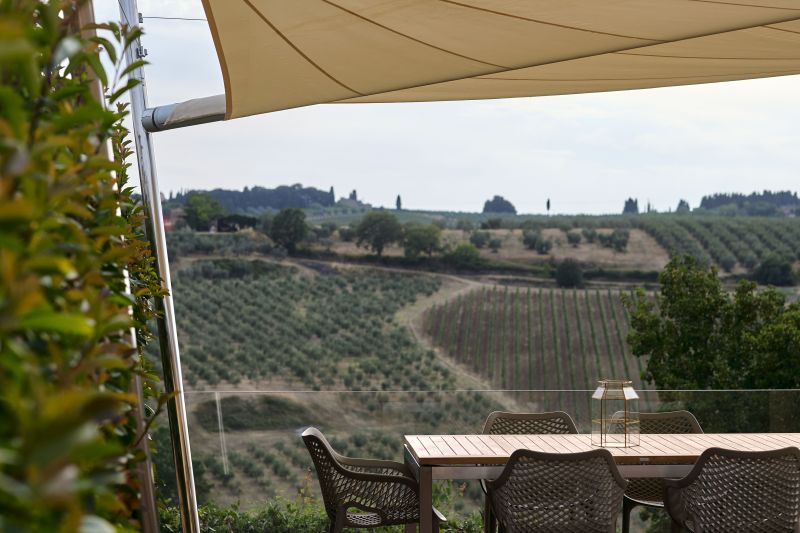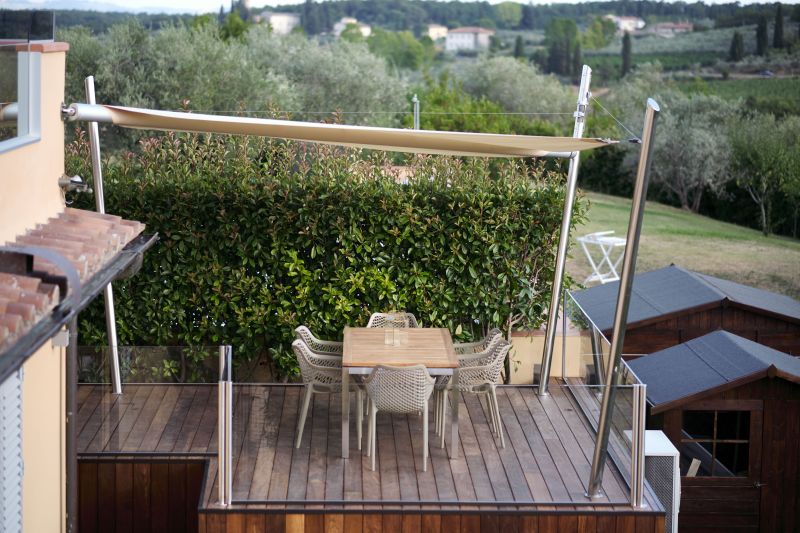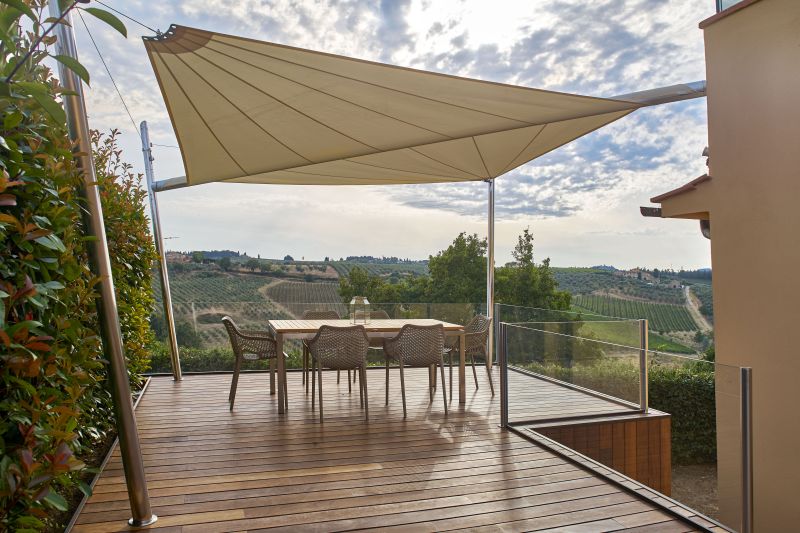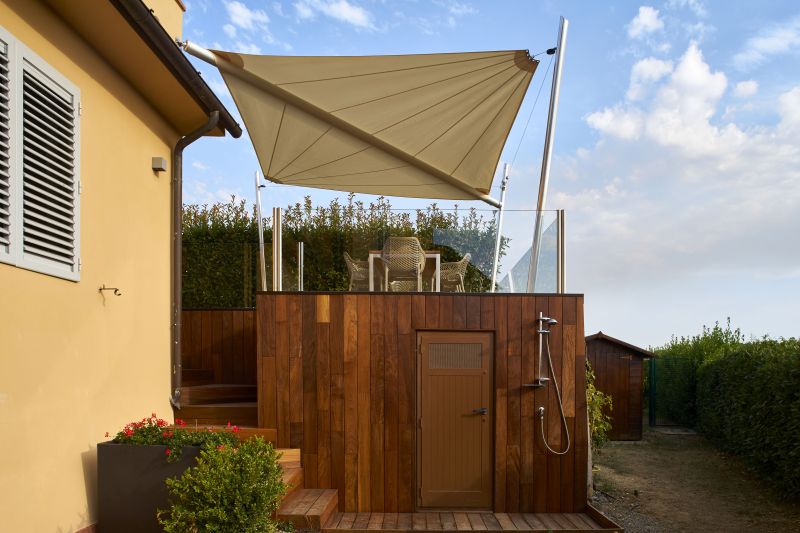 Also Read: A Complete Buying Guide to Smart Blinds and Motorized Shades
Kolibrie sail shade
Unlike most shading solutions, the Kolibrie sail shade features only one offset support column in stainless steel, capable of rotating at 360 degree with built-in pedestal bearings. Made of Dacron nautical fabric with specific woven wire like boat sails, it is highly durable and resistant to weathering and salt. Each unit comes with Dyneema ropes, stainless steel voltage cables, and electropolished stainless steel ballastable frame and base cover.
In addition to its essential design and refined aesthetics, the Kolibrie sail shade is an innovative way to shade outdoor spaces. Control manually or through a motorized system, it also comes with an anemometer.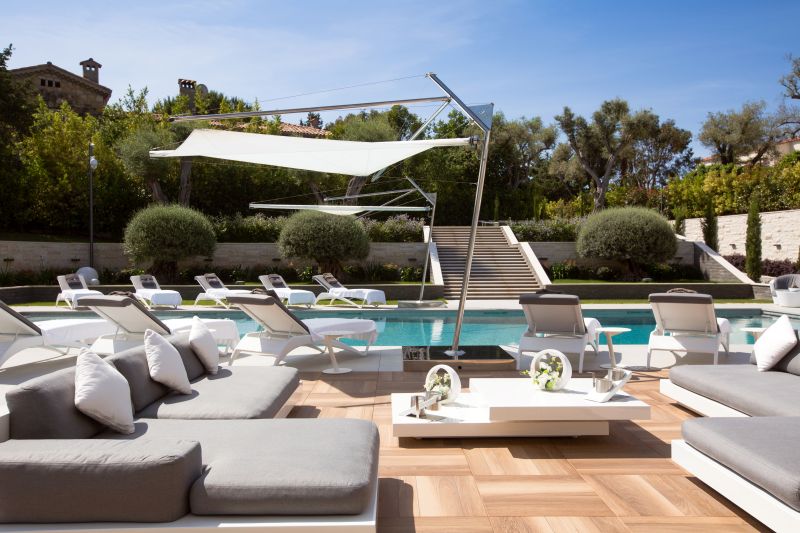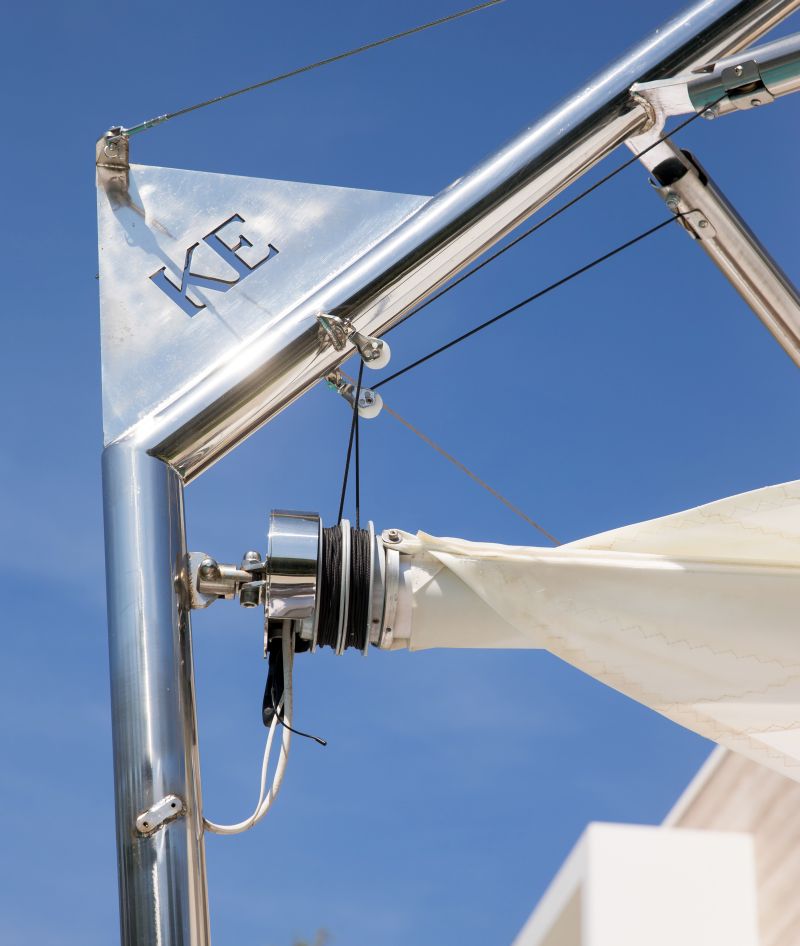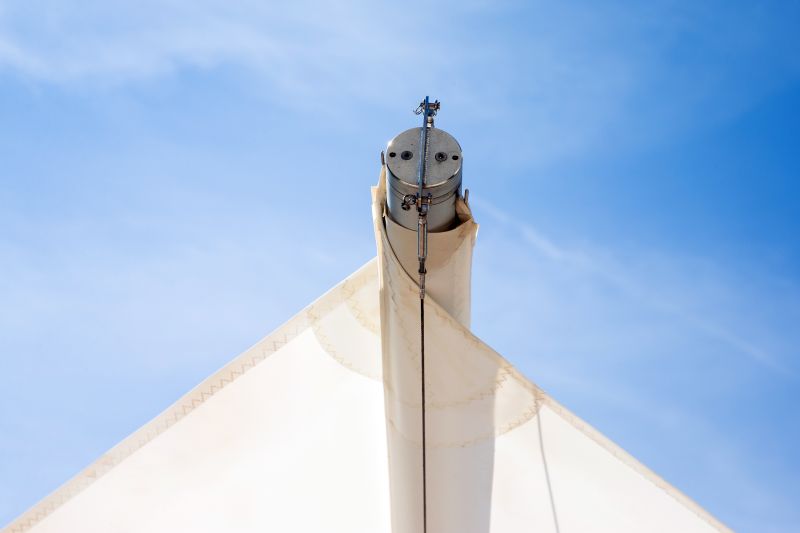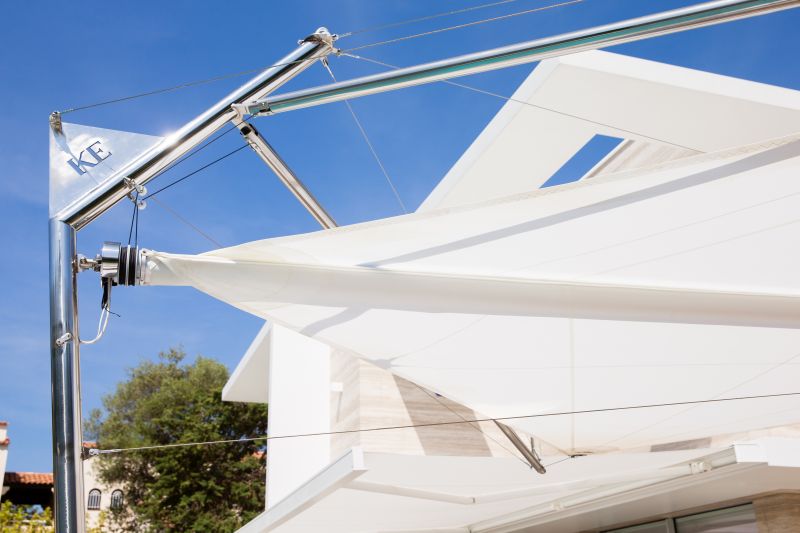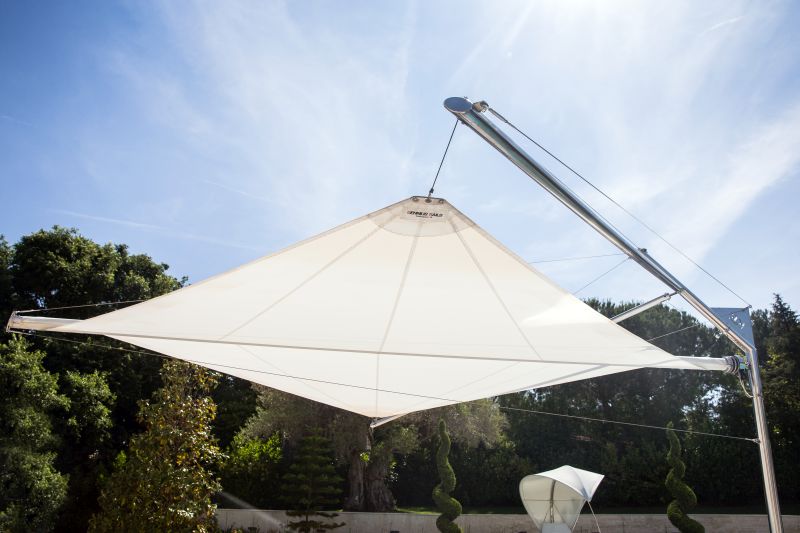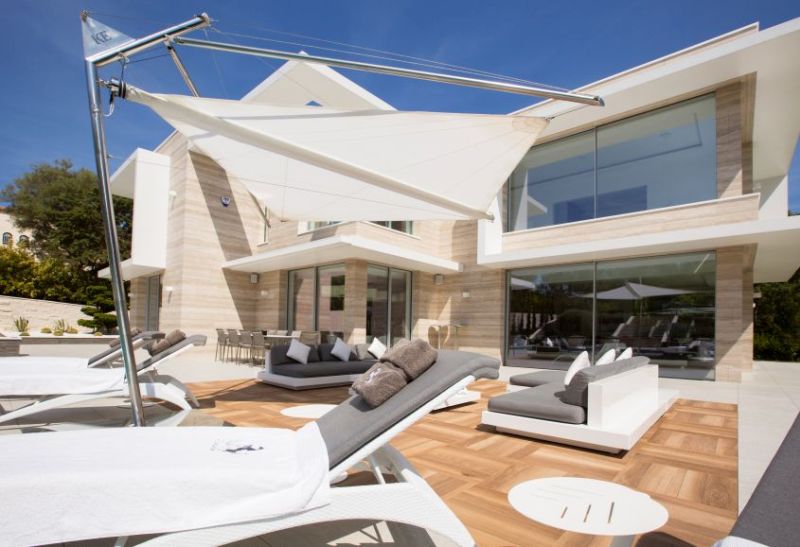 Special thanks to Alessia Magarotto for sharing the details and photographs with us!