The French interior design firm Malka Architecture is working to create its new studio Mugu House on the steep cliffs of Malibu Hills, California. It is an eco-friendly architecture project that takes benefit from the rocky terrain of the site to place a new structure without leaving much impact on the environment.
Pre-fabricated alveolar concrete made from locally sourced sand and other aggregates with low cement content is used for construction, while its unique façade is made of thin wooden strips. These natural materials reduce CO2 emissions and the overall carbon footprint by a significant amount when compared with traditional materials.
The project highlights an effective method for quick and sustainable installation as well as removal of the structure. Inside the Mugu House, there are cozy living spaces, and lounge areas for optimal comfort. Its two-layered façade is made from removable wooden triangular units in Amerindian tribal pattern that works as sunscreens and create different types of solar occultation inside. The entire building immerses with the surrounding topography thanks to its striped wooden exteriors.
The design team explains;  
The architecture of the Mugu House links both nature and history, sustainability and territory: the house revisits the original shelter's myth with a vernacular dialogue with the mountain, and embodies a return to the roots of the American Continent
Also Read: Solo House II boasts circular architecture perfectly synced with nature
Interior spaces of the Mugu House are also influenced by the hilly terrain of the site. The existing lichens and succulents grown at the construction site are included as part of natural home décor in the structure. In addition, a layer of glass behind the wooden sunscreens offers mesmerizing views of the Pacific Ocean.
Mugu House is a great example of green architecture with minimal impact on the surrounding ecosystem.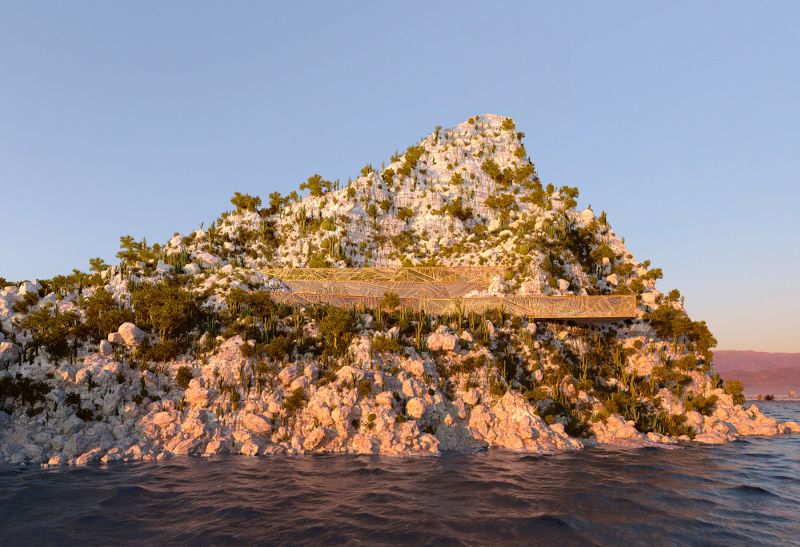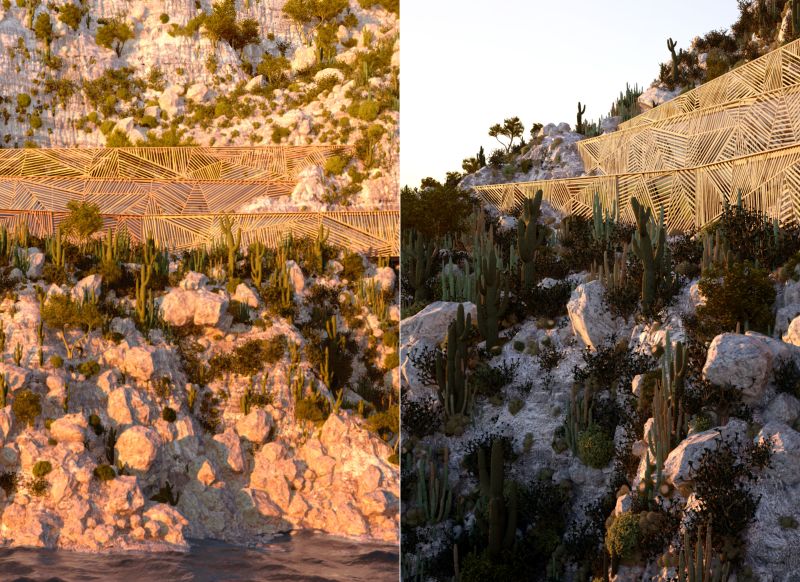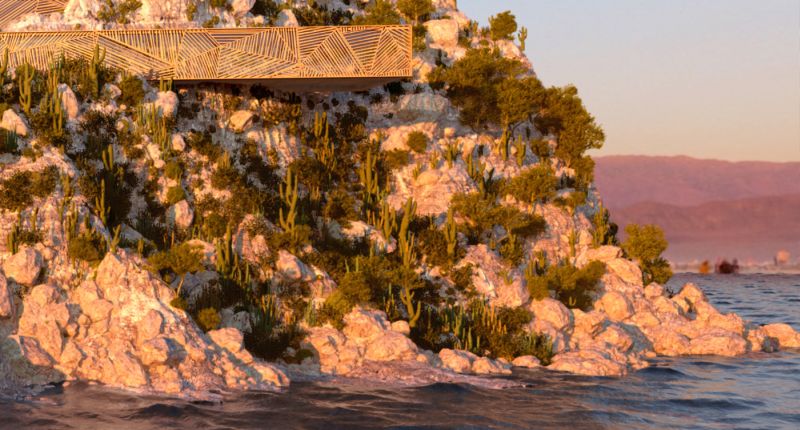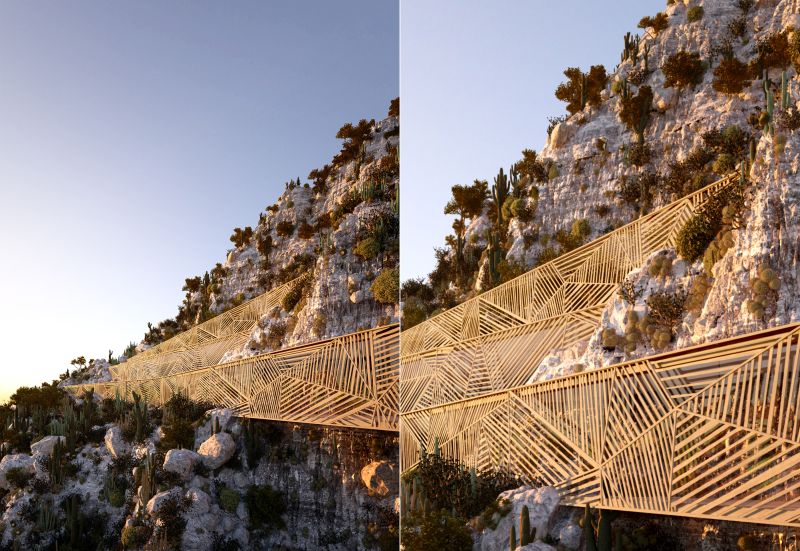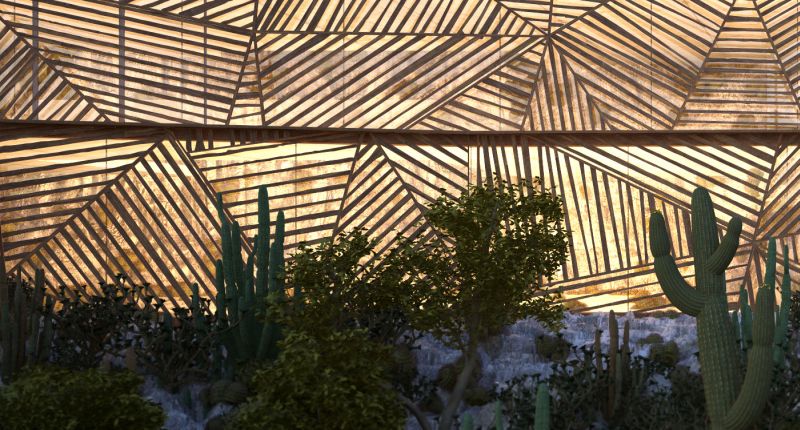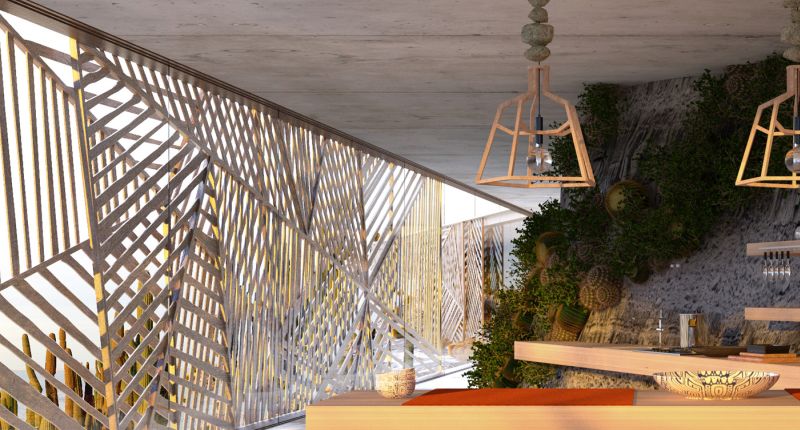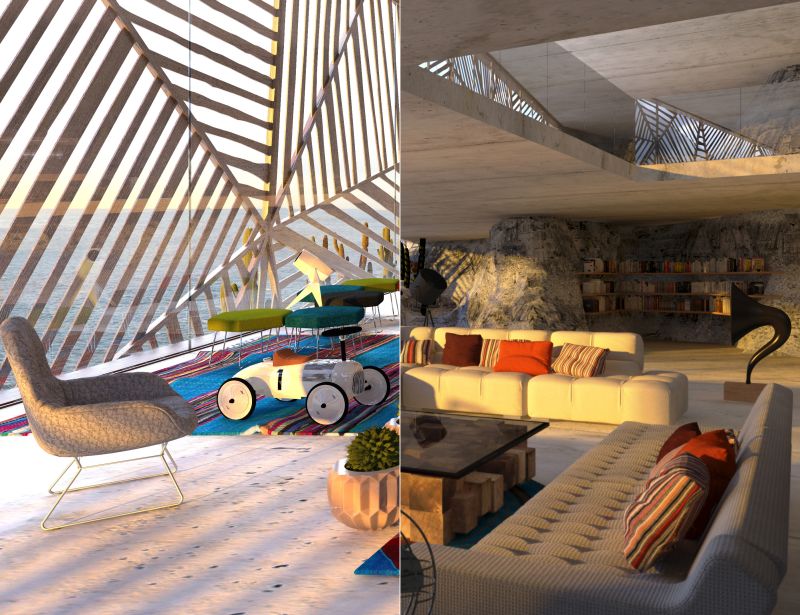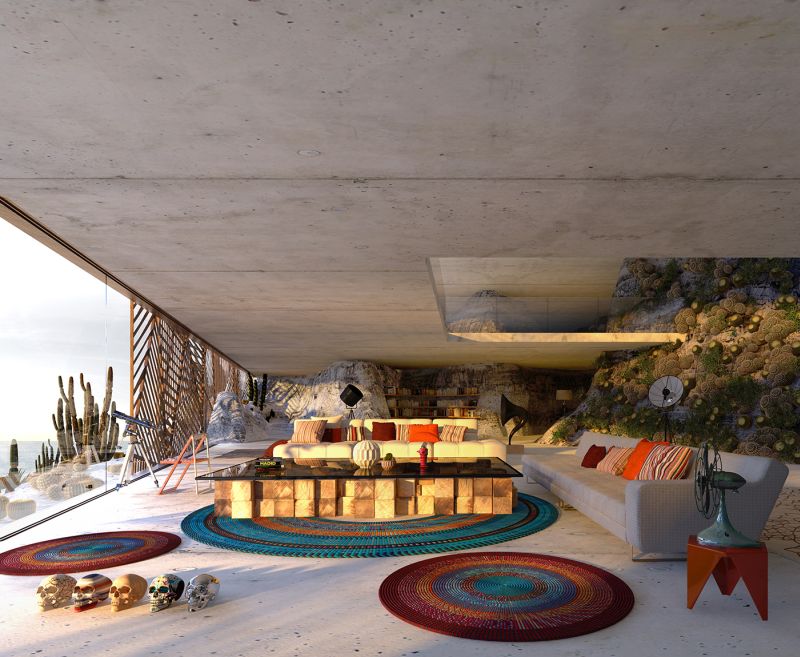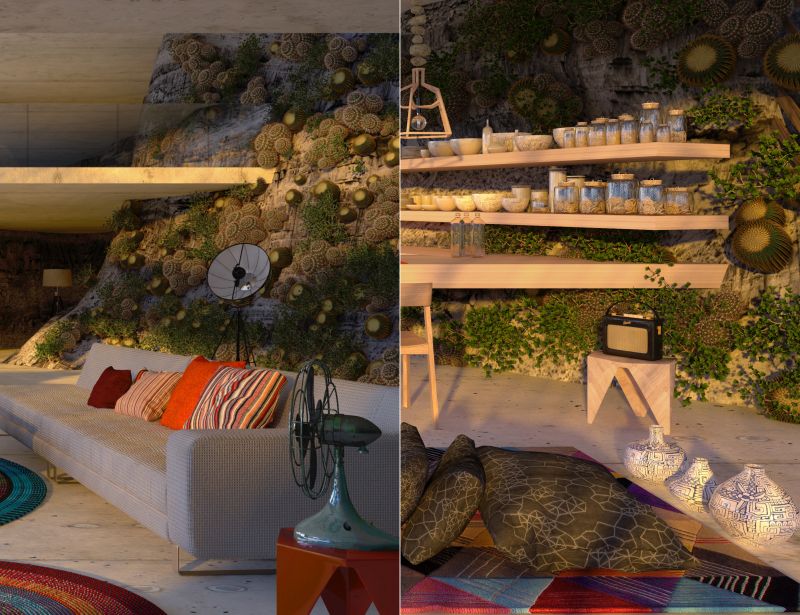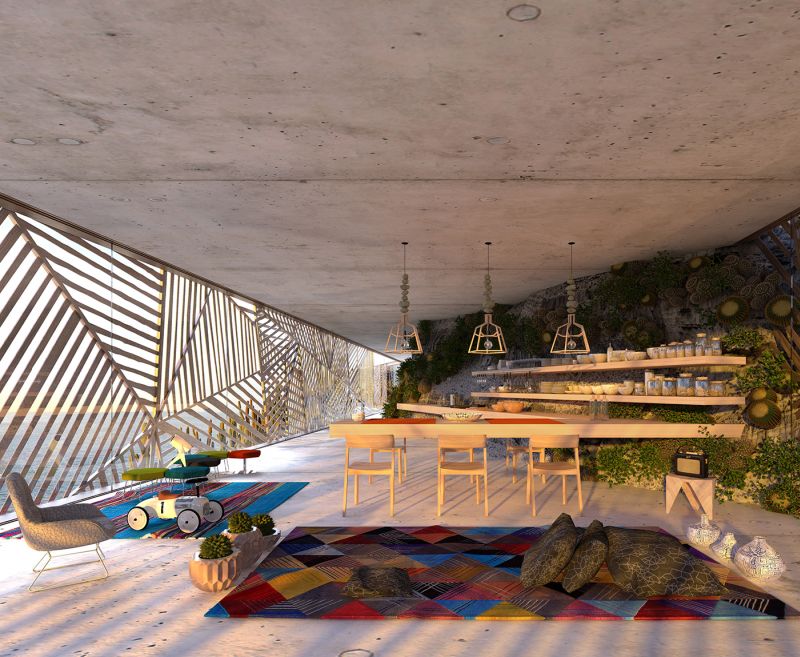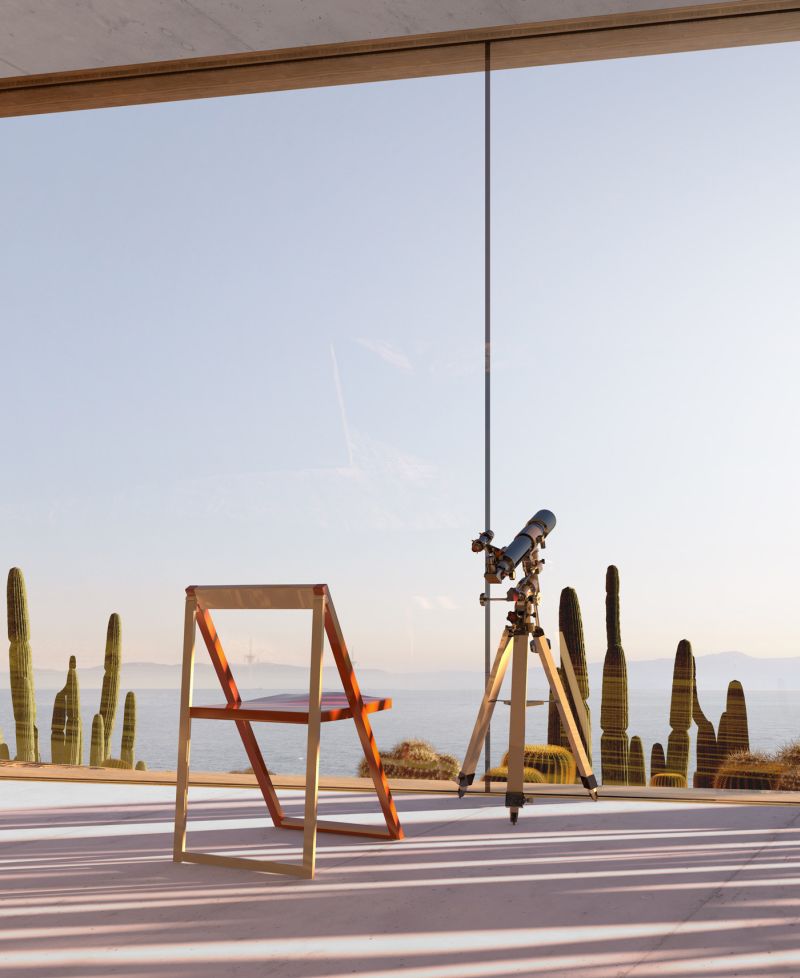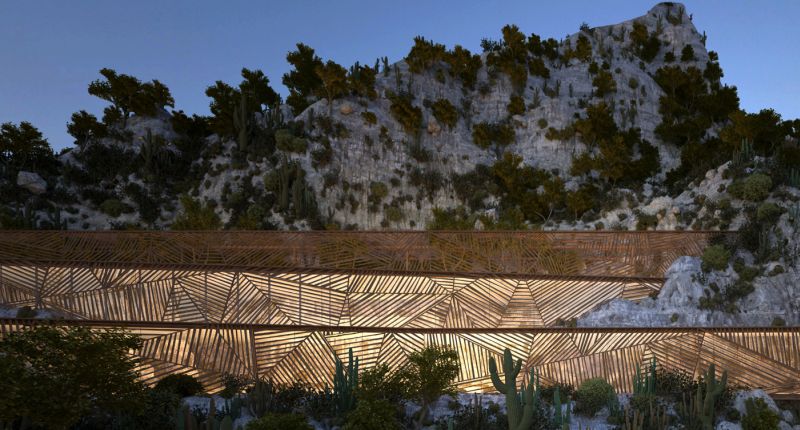 Via: HomeAdore