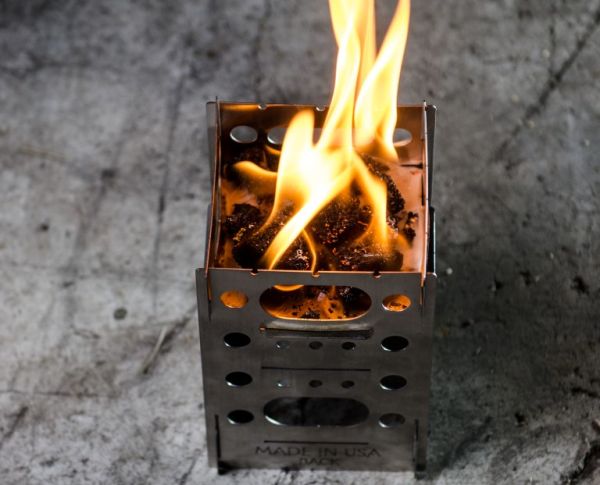 While camping or travelling to carry a heavy stove and additional fuel source along with you is quite troublesome. To solve the problem, Eric Johnson of the American Knives Company- TOPS Knives has created an ultralight Multi-Fuel Folding Stove as a solution for campers. The stove is small sized and lightweight, and can be easily assembled or disassembled, making it easier to carry when travelling.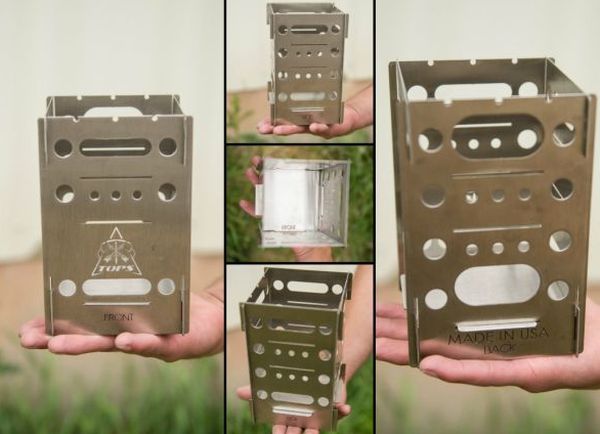 It comes with five prefabricated stainless steel parts which can be assembled easily by sliding them into their slits. When fully assembled the height of the stove is 6.4-inches and offers a 15-square inches of cooking surface on the top. There are several narrow or wide holes in the steel plates to put in small wooden pieces to ignite fire and to allows enough air to pass through it for a proper flame. Using this tiny stove you can easily prepare tea, coffee, food, burgers, etc. on a small pan.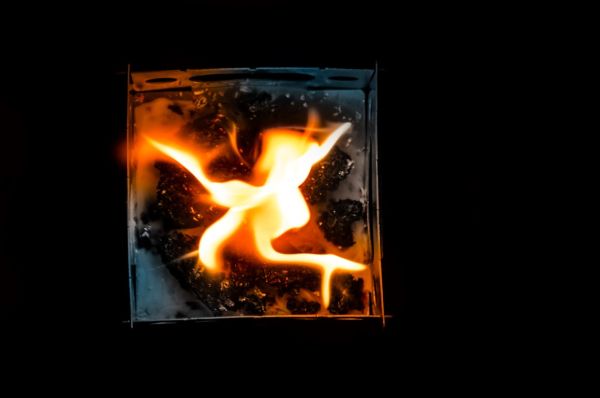 The bottom of the stove comes with a nylon pouch and two paraffin discs for keeping fuel, it can also be adjusted depending on a type of fuel to be used. You can use a variety of fuels like alcohol, sterno fuel can, Esbit fuel tabs or gel fuel packs in this stove for igniting fire thus, providing flexibility to use any fuel resource.
The Multi-Fuel Folding Stove is the best companion for solo campers to prepare their meal easily anytime, anywhere. You can purchase this easy to handle stove online for US $39.95.
Via: GearShout