Mushroom lamps are making a huge comeback and you will find them all over social media and the web. These fungi-shaped light fixtures were very popular in the early 1970s and many designs were conceived during this period. A number of designers and homeowners are still attracted to its whimsical shape and rounded lines. These days, you will find mushroom lamps with some contemporary design twist.
If you are looking for the latest home decor trends, mushroom lamps are something you should consider. They are perfect to illuminate a bedroom or shine up a dark corner of a living room. In fact, you can place them anywhere you want to add a sculptural touch – these lamps offer a warm ambiance despite the place you place it in.
There are plenty of mushroom lamps you can find, for your help though, we have rounded up some of the best ones you can find online. Take a look below and be inspired:
Rivet 2-Light Table Lamp
This shaded table lamp features dual-lights to set a perfect mood. It has a metal shade and base in a matte brass finish. There are separate strings to turn on each light. Its ultra-thin body and matte brass finish will give a classic and elegant touch to your space.
Buy: $70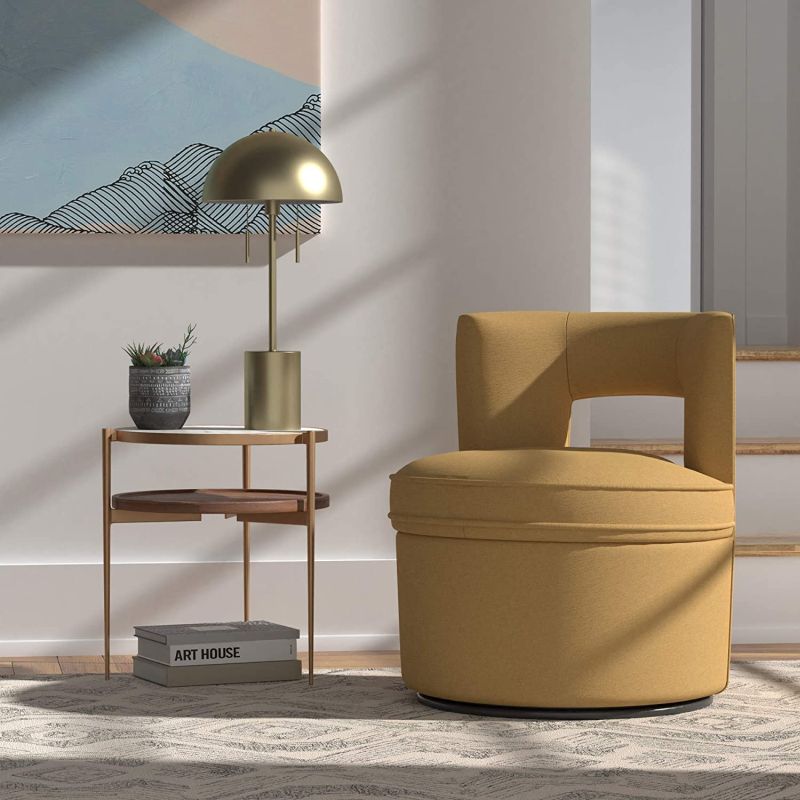 Stained Glass Mushroom Table Lamp
This 13-inch table lamp features a stained glass cap and a tiny companion mushroom. Its base is cast in resin and painted in a realistic style. There are two lights that can be operated with separate switches. Whether lighted or off, it will be an attention-grabbing item of decor.
Buy: $100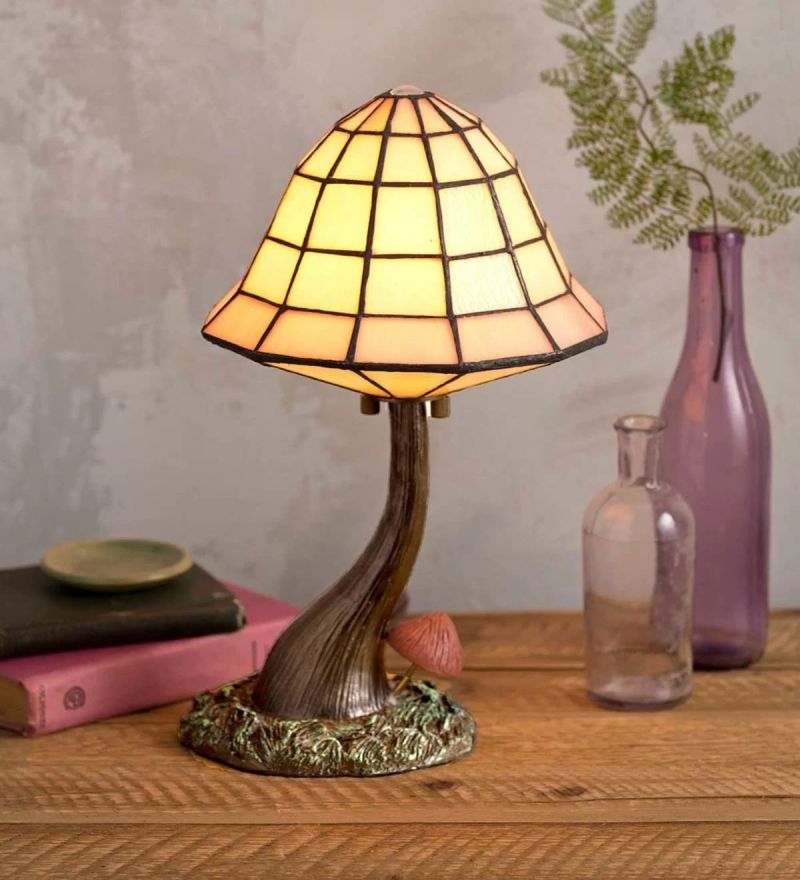 Also Read: 20 Cloud Lamps That'll Fill Your Home with Flashes of Thunder
Mid Century Murano Dome-Shaped Table Lamp
Designed by Carlo Moretti in the 70s, this dome-shaped table lamp is crafted in white and clear blown glass. In addition, there are nickel fittings to contrast the all-glass design. If you are a fan of vintage design, this lamp is a good choice for you.
Buy: $3,200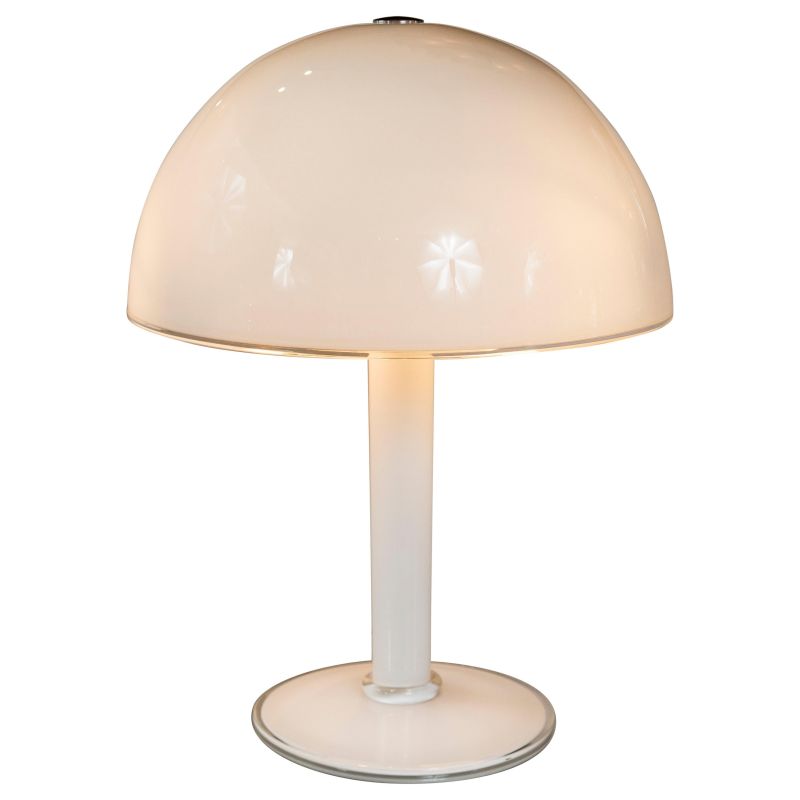 Murano Mushroom Table Lamp
This table lamp is an original design manufactured in Italy in the 70s. It features a delightful design with a mushroom shape. There are two shades of glass with a beautiful pattern for a classic touch.
Buy: $1,210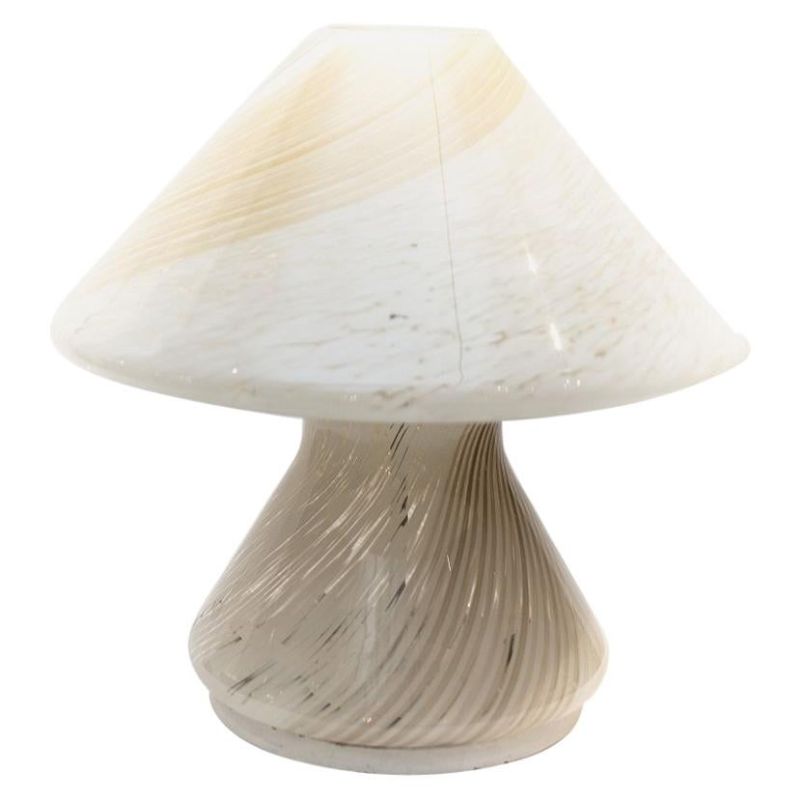 Mushroom Touch Lamp
Made of ABS plastic, this table lamp comes with a wireless charger and USB charging station. It can charge up to four devices simultaneously without any wire clutter. You can turn the lamp on/off by touching the mushroom head.
Buy: $42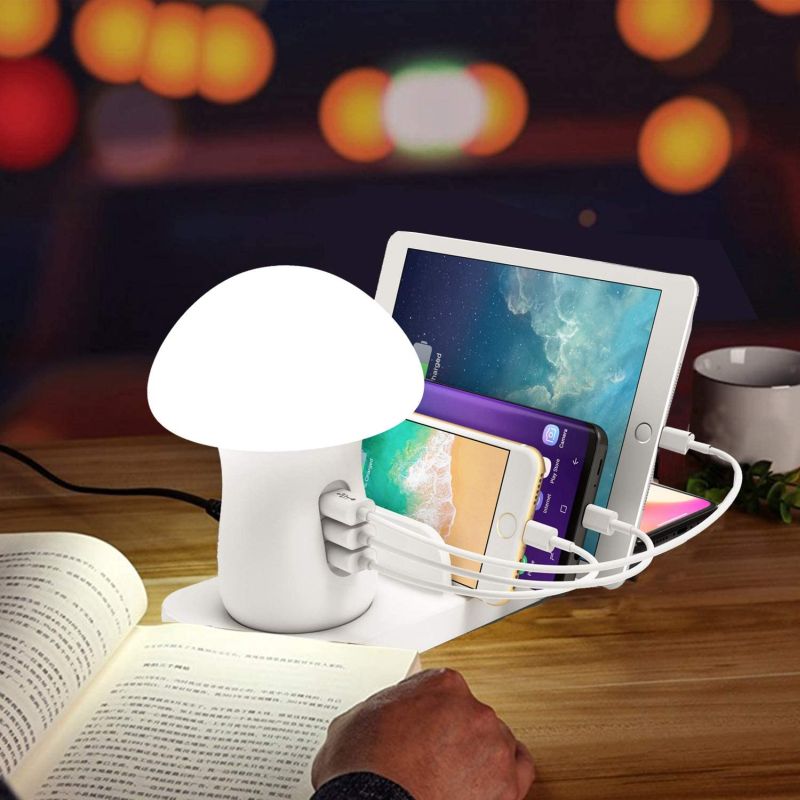 Ansel Table Lamp
This glass table lamp takes shape of a mushroom. It features an open, angular top, the bulbed base covered all-over in patterned glass for a cool visual effect and emits a soft glow. The lamp comes in multiple shades.
Buy: $89
TOKABO Table Lamp
Designed by Iina Vuorivirta, this cute little table lamp can be placed on a small shelf or tabletop. Its glass comes in purple and white or you can choose your own color combination! You can even use it as a bedside lamp.
Buy: $13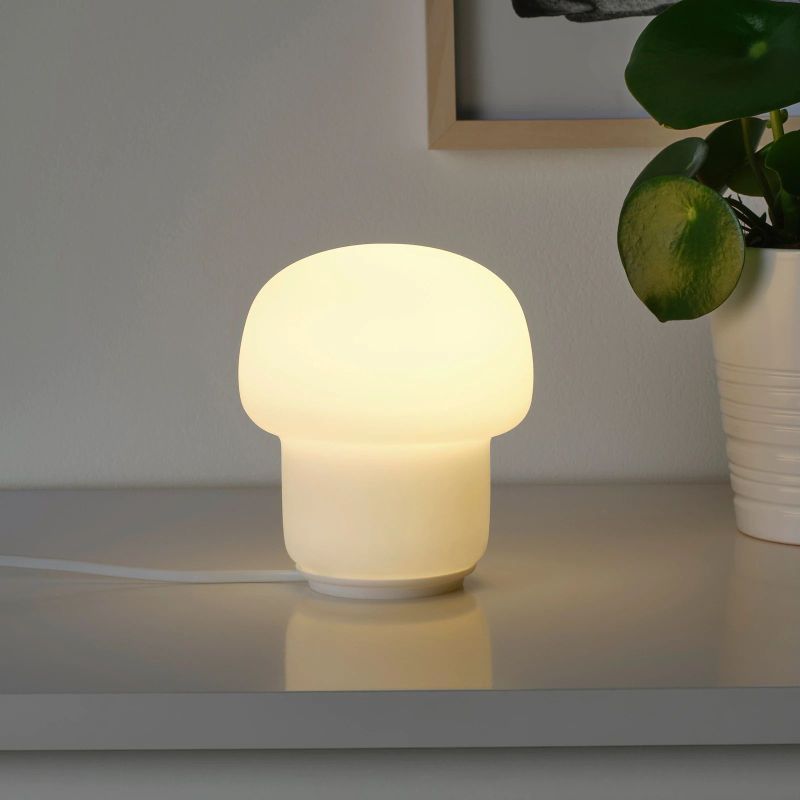 Italian Murano Glass Mushroom Table Lamp
This small and beautiful mushroom table lamp was made with white hand-blown Murano swirled glass in the 70s also. It is equipped with new wiring, EU plug, and a light switcher. The lamp gives off warm and ambient light.
Buy: AU$391 ($286)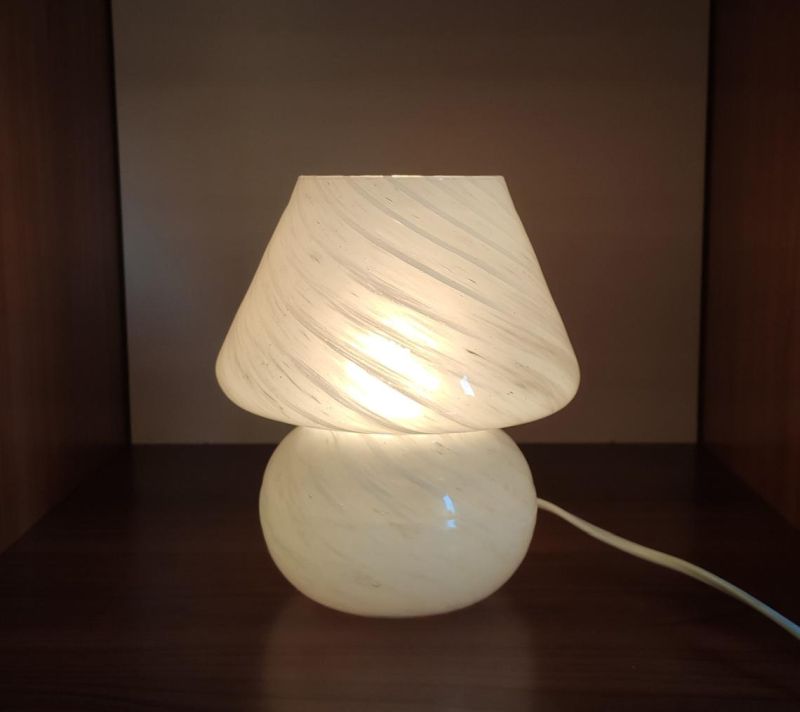 Also Read: Add woodland sceneries to your space with LED Mushroom Lamps
Colored Glass Mushroom Lamp
This semi-transparent pastel pink opal glass lamp is one of the cutest mushroom lamps you can find online. It glows with stately warmth that is instantly welcoming.
Buy: AU$391 ($286)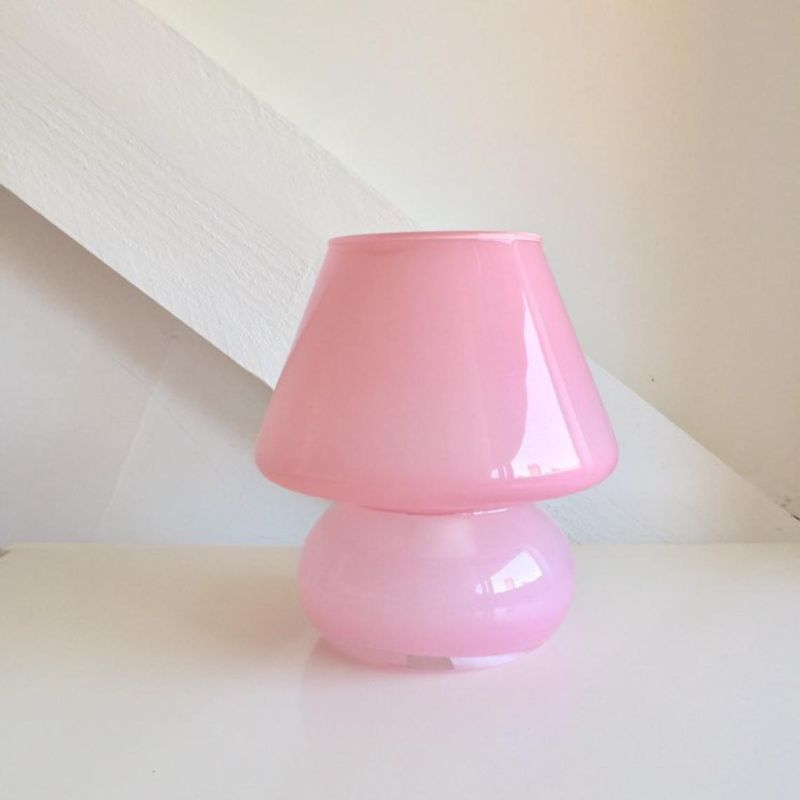 Murano Glass Mushroom Table Lamp
This white swirl glass table lamp with brass details will be a beautiful addition to any space. The patterns it illuminates is very attractive. It is also a vintage piece with a base that lights up to increase the amount of illumination.
Buy: AU$374 ($274)