The popular Swedish design office Front Design has come up with a new interesting furniture collection that takes inspiration from nature. The collection has been designed for an Italian manufacturer named Moroso. Founded by Anna Lindgren and Sofia Lagerkvist, Front has named their latest collection 'Nature Furniture' and it is a small part of their larger project which goes by the name Design by Nature.
Swedish designers took inspiration from various designs and patterns that are created by both plants and animals. As per Front, the project took many years of research on how natural settings affect physical and mental health. Also, the cultural and psychological factors were taken into account which made the project take its final shape.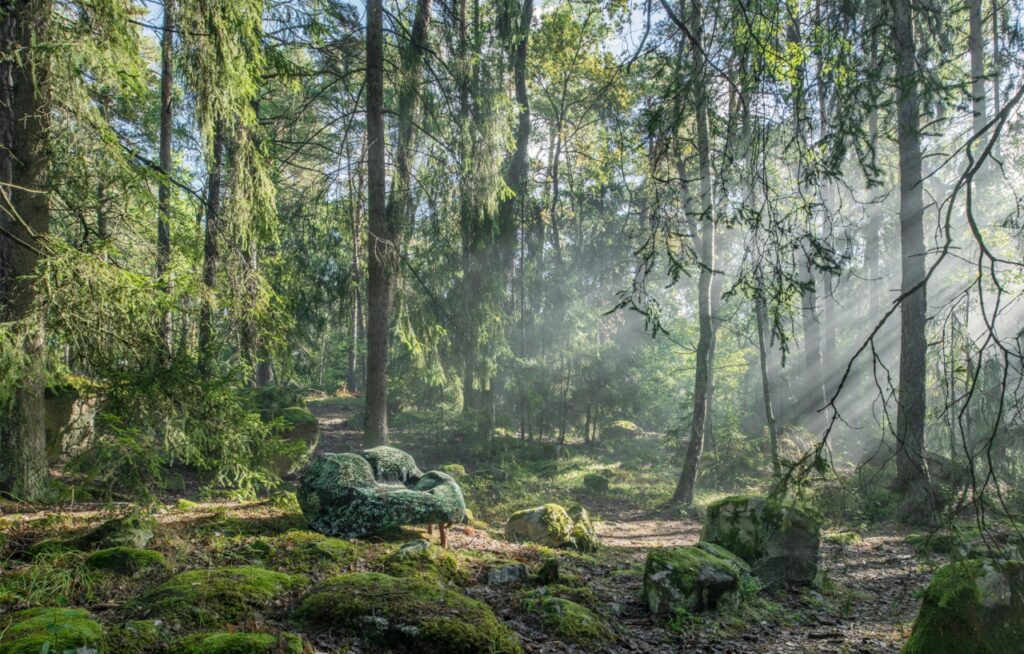 The six seating objects in the collection possess various organic forms that animate rocks and driftwood surfaced by algae, moss, and lichens. This was done using a 3D scan of natural settings which was then transformed into geometric shapes using wood milling machine.
The textile used to cover the furniture collection was created in the form of paintings, drawings and photographs. The approach was to take inspiration from nature and go beyond the formal and aesthetic elements.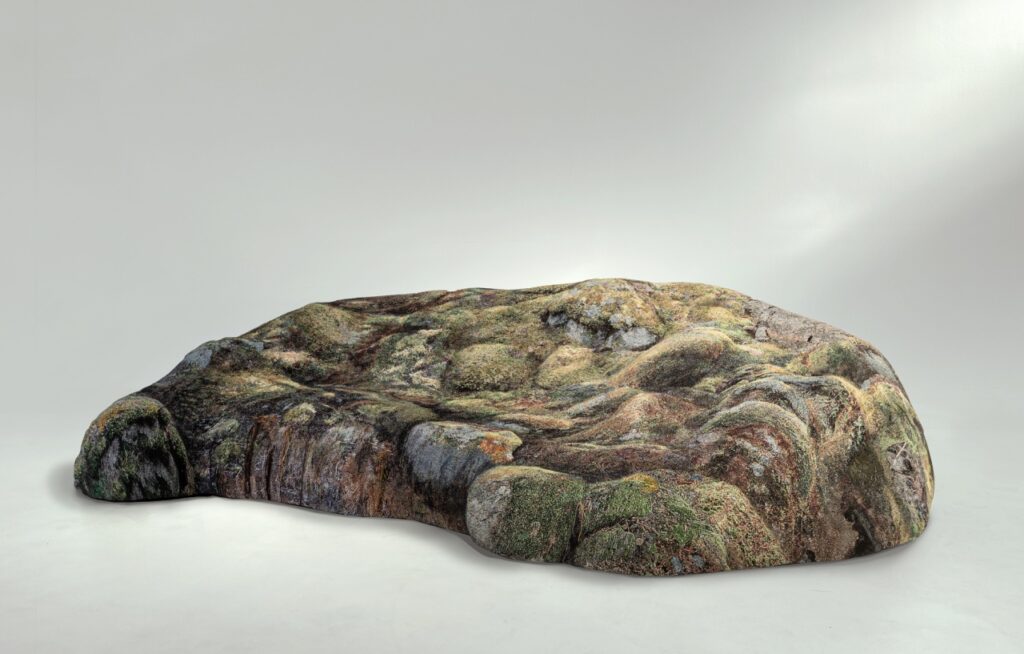 The Front's idea was to portray the relationship between humans and their natural environment. Each seating allows you to sit in many different postures. This has been made possible with organic shapes that create unusual surfaces for human body to fit in. It would give the feeling of lying down in a misty forest or relaxing on a rocky beach.
Also Read: Eduard Locota's Stunning Nature-Inspired Furniture Collection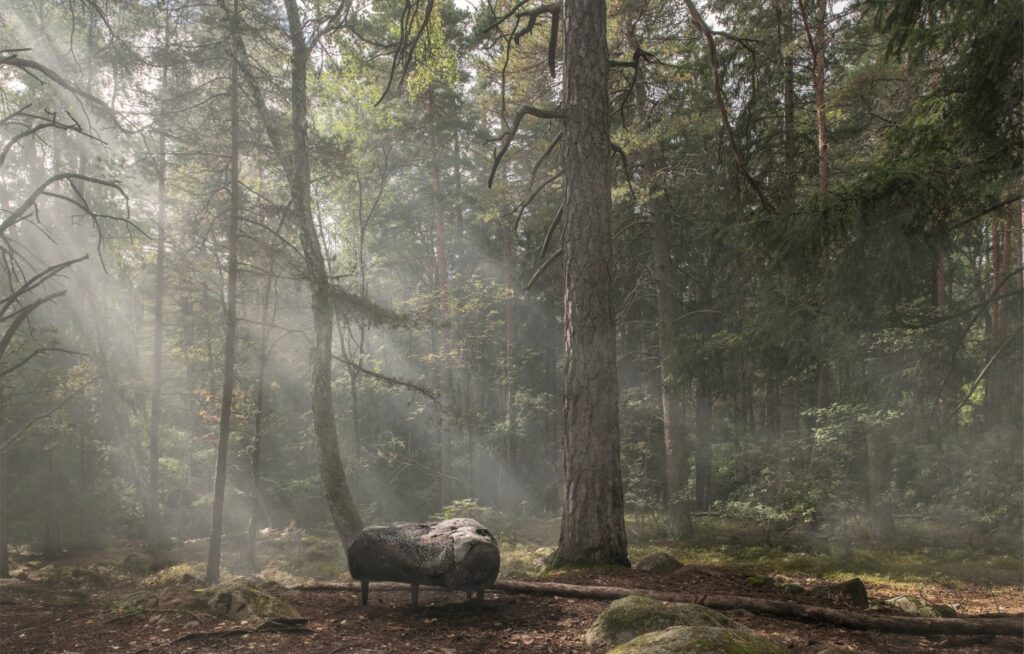 The other design consideration by Sofia Lagerkvist and Anna Lindgren was to give due attention to the relationship between humans and the natural environment and how it contributes to physical well-being and psychological aspects.
The various furniture pieces have been built for corporate and hospitality sectors but can also be used at home or office. They will add a natural feel to the space.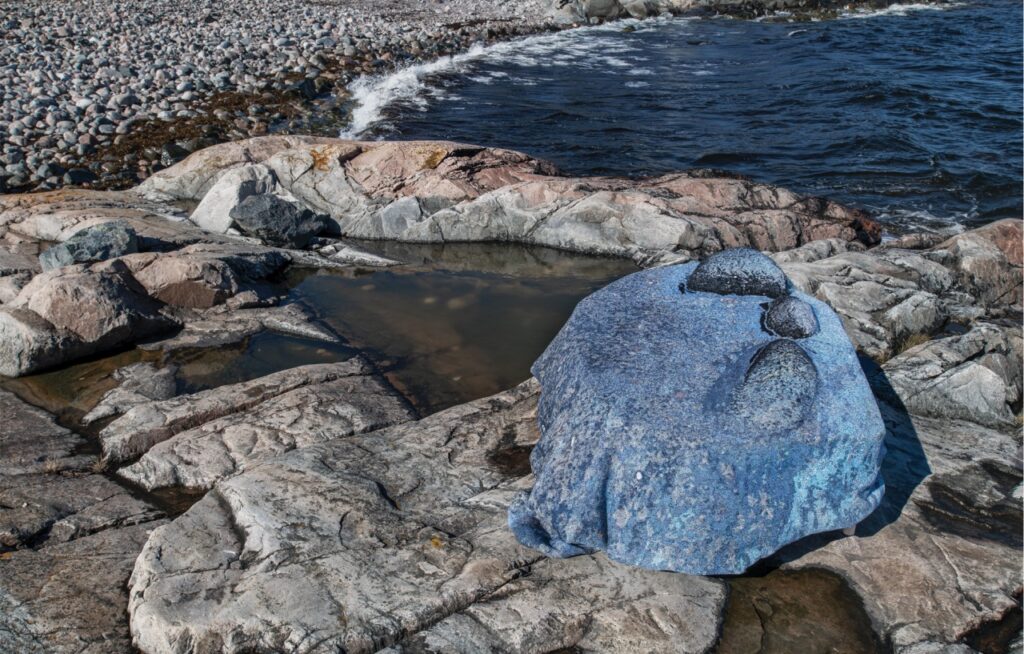 Some of the furniture designs are also inspired by structures that are built by insects or animals. For example, the pottery wasp that takes material from the surrounding earth to build its nest, and the mole cricket that digs a hole in the ground that helps amplifying its mating sound to more than 100 decibels. The smallest structures imitated in the collection are built by amoebas.
The focus of the Front Nature Furniture project was also to highlight the creative interface between organisms and their surroundings. These beautifully sculpted furniture pieces look too realistic and anyone would love to take them home.