Eduard Locota, a Timisoara, Romania based artist & designer has a very unique perspective when we talk of designer furniture. His creativity has no bounds, and he believes in letting your imagination run free if you have to create something which captures everyone's attention. Well, it all shows in his eye-popping furniture collection which is handcrafted to the last detail from an exclusive material including marble, jesmonite, wood and resin. Fusing ancient Japanese Shou Sugi Ban technique and distinct color formation, Eduard creates furniture which stands out in any kind of interiors.
With a profound respect for nature, and the craving to craft functional artwork, Eduard comes up with the most stunning designer furniture which is worth rejoicing. His standout creations include the Crete Table which is made from 100 layers of acrylic poured on top of a marble sculpture base. Another creation of his that really makes you want to own one is the Wave Lounge made from more than 60 layers of acrylic poured in a manner to create a wave which displays the relationship between wind and water.
Eduard says about the collection;
Inspired by my love and my respect for nature, my purpose is to create vibrant functional artwork that can achieve harmony between a modern space and the natural space.
Other than these intriguing designs, Eduard's creative collection of jaw-dropping furniture pieces include delMar Table, Azurro Table and blocks made in different shapes and designs. All these furniture pieces derive their inspiration from unique things and have a story of their own.
So, let's have some more insight on the delMar Collection which comes in an ultra-exclusive limited edition for clients who have an eye for design.
Read More: Cool lagoon tables will make your living room bleed blue
# Crete Table
Limited to only 5 pieces, Crete Table derives inspiration from monumental cathedral arch design. It also signifies the Greek story when sea and land broke into each other with its fluid lines. This amazing design is the result of careful pouring of over 60 layers of colored acrylic glass on-top of a solid marble base. It takes almost 3 months to create this exquisite furniture piece, and it comes in Large and small configurations depending on buyer's needs.
Price Tag: € 45,000 (large size) – € 19,000 (small size)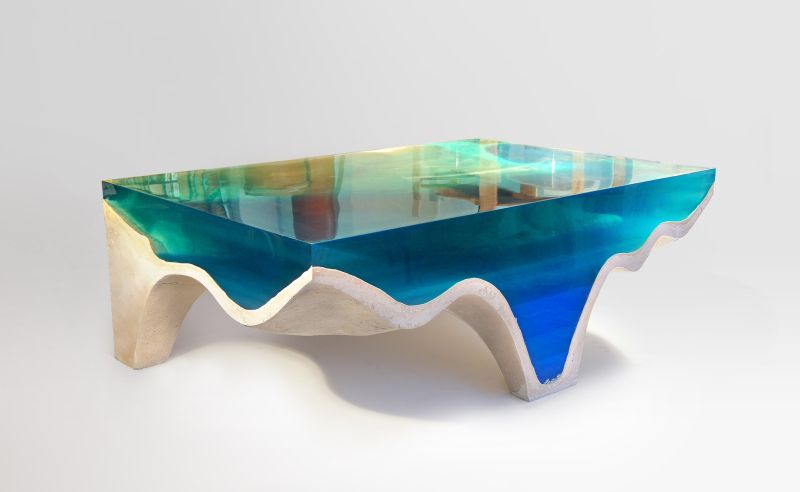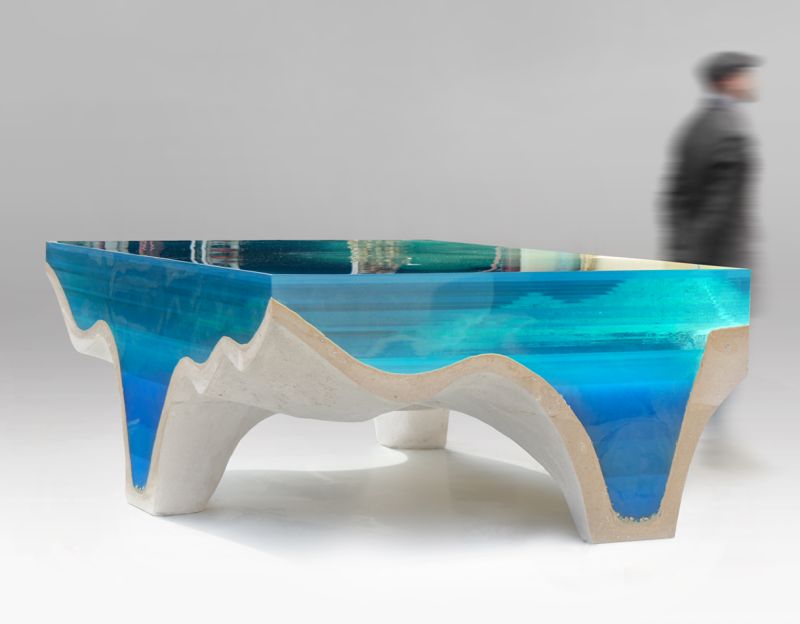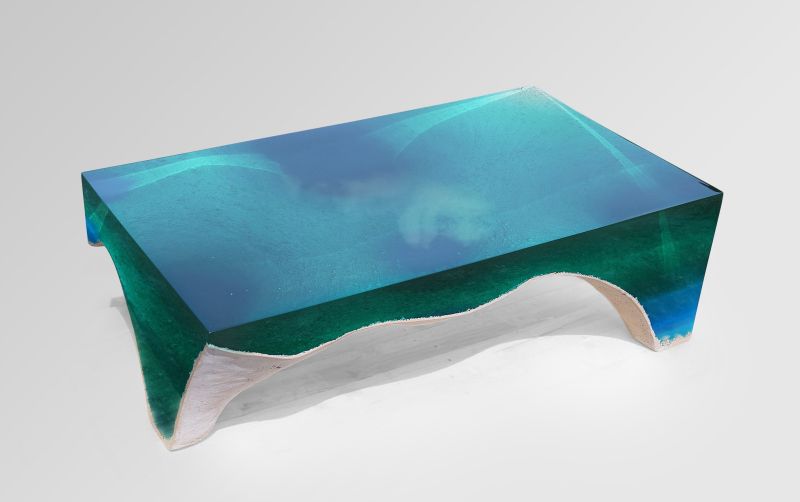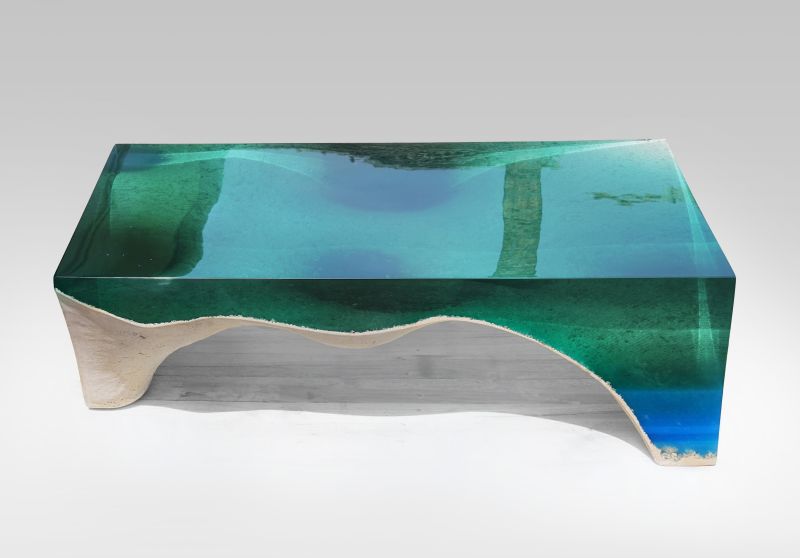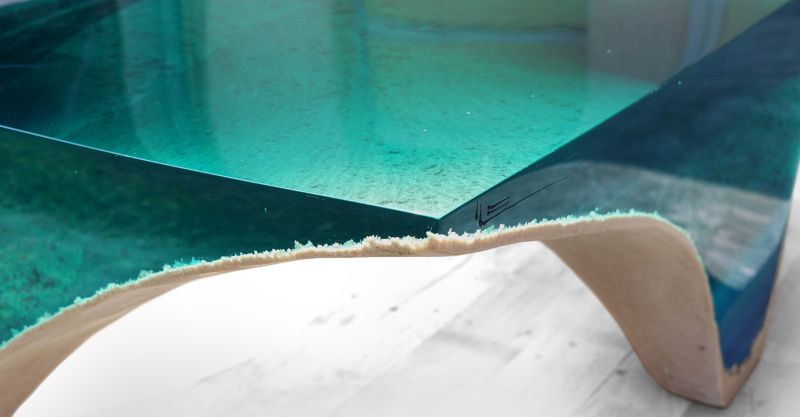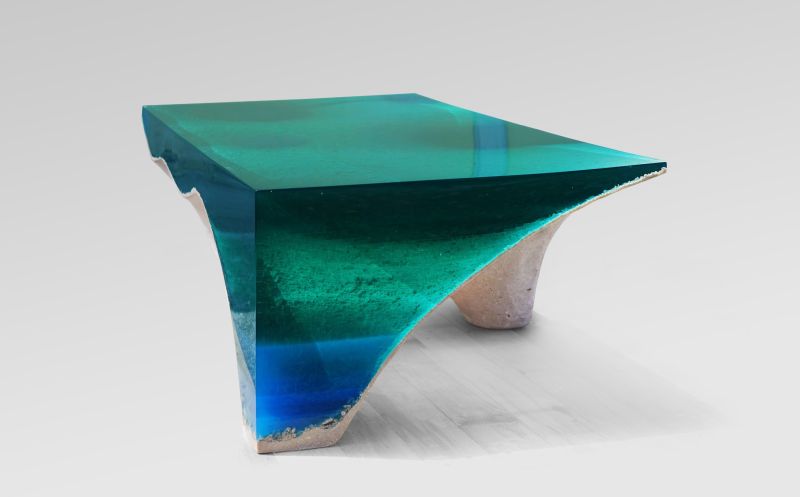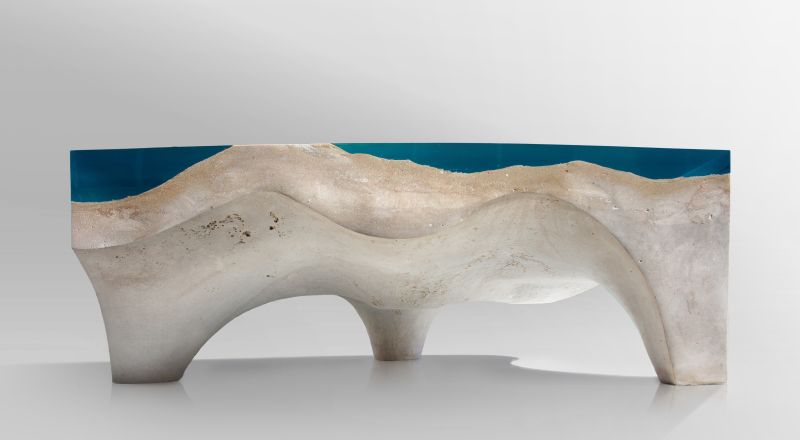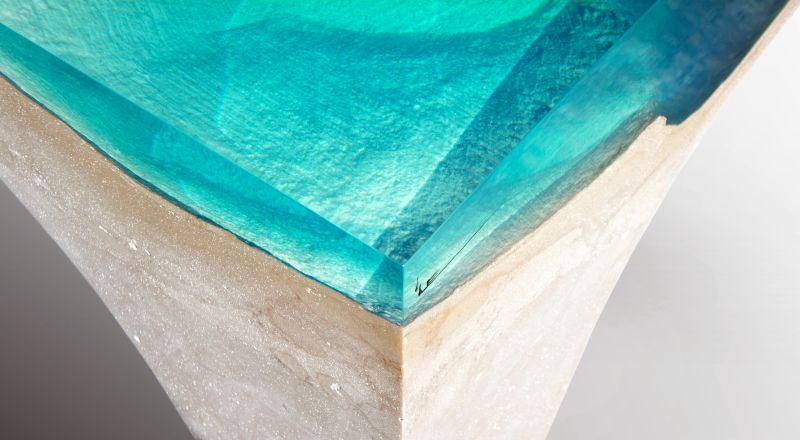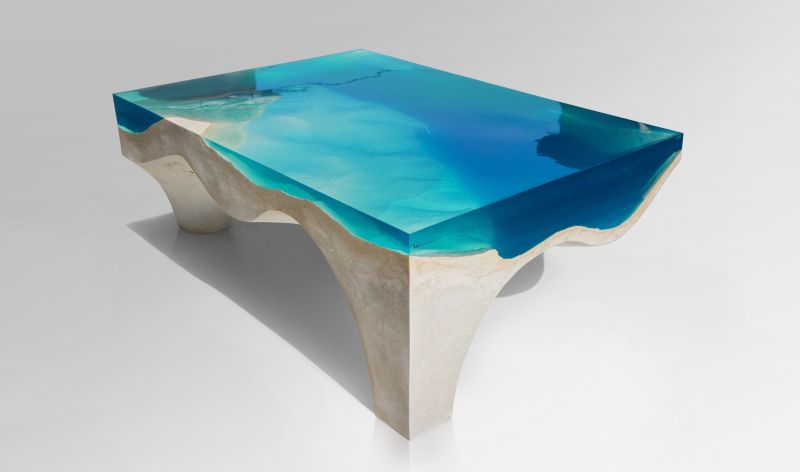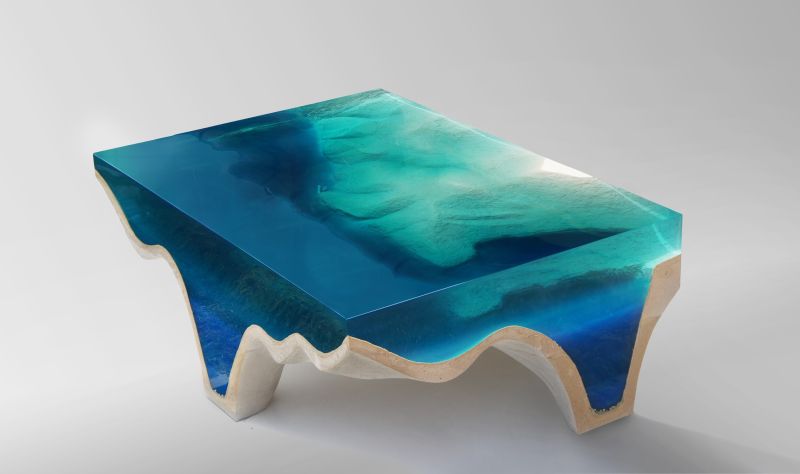 # Wave Lounge
This monolithic sculptural furniture piece invites the user to relax on a wave, reflecting the relationship between man and water. The inspiration for this lounge chair came when Eduard was once gazing at the blue horizon, with the wind and sea colliding together. Wave Lounge has a vivid transparent sculpture that vibrates the cool blue colors of the ocean.
To design this one of a kind lounge chair, Eduard pours more than 60 colored layers of liquid acrylic on top of each other for almost 20 days. To add attention to detail, after every 3 layers of acrylic, a decorative layer is added to represent irregular energy and hues of a wave. Then every inch of this lounge chair is sanded and polished to create an incredible piece. Limited to five pieces, Wave Lounge is definitely one for modern home interiors.
Price Tag: € 29,000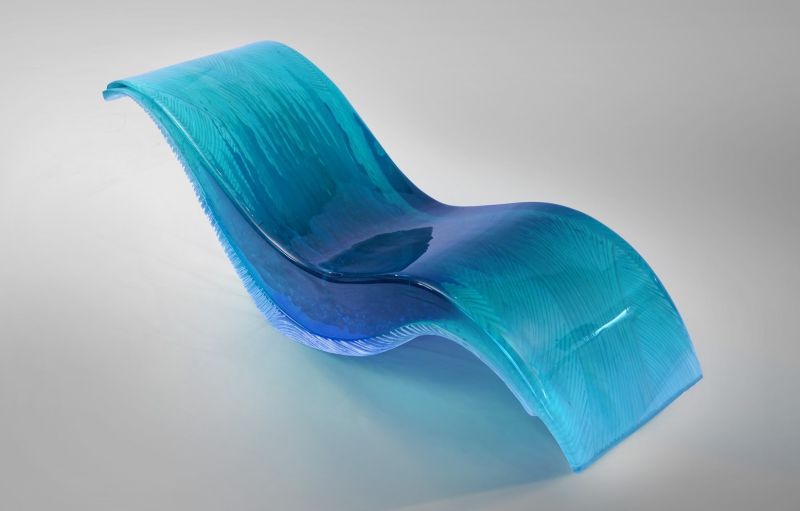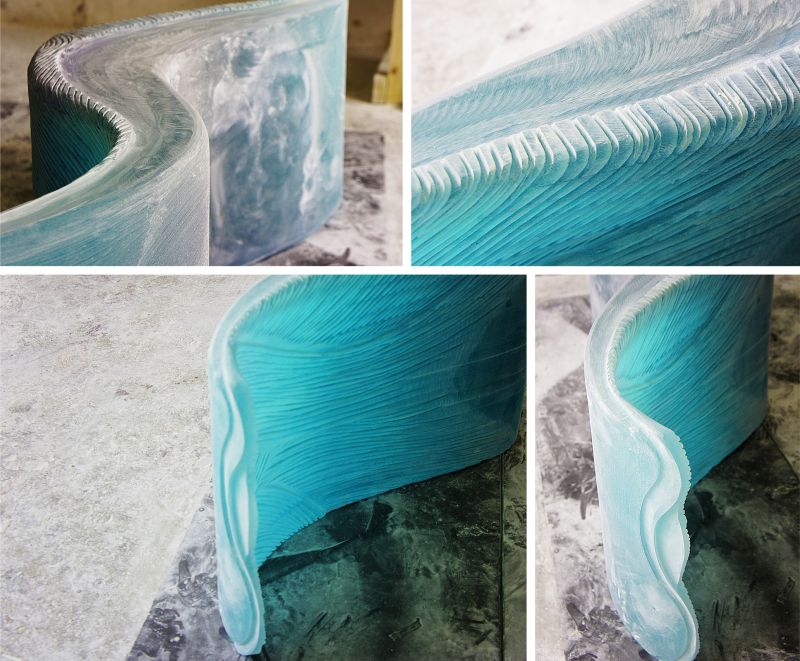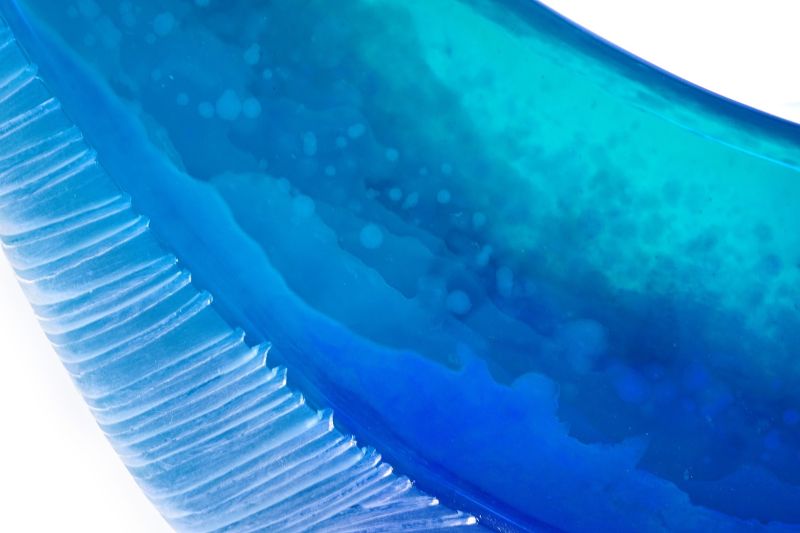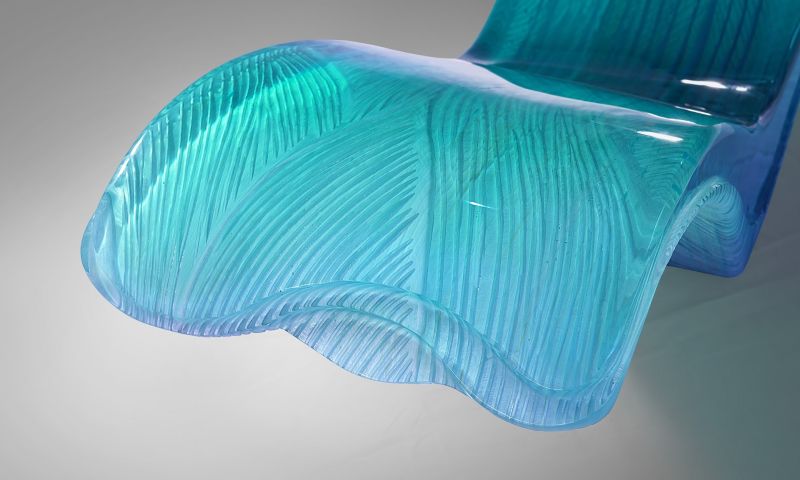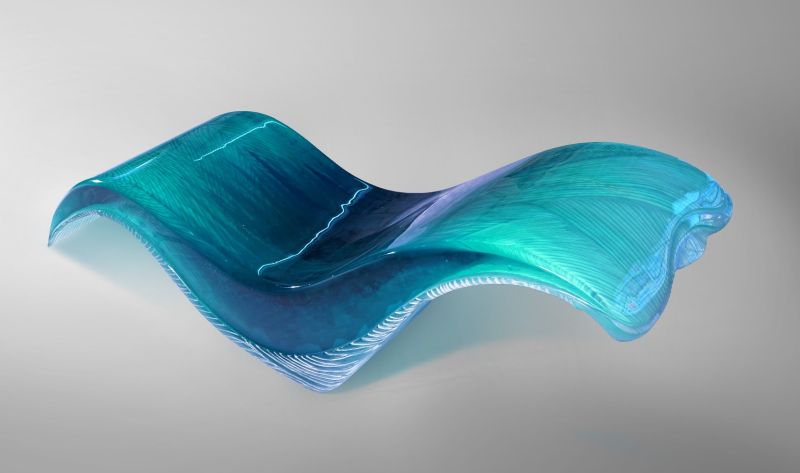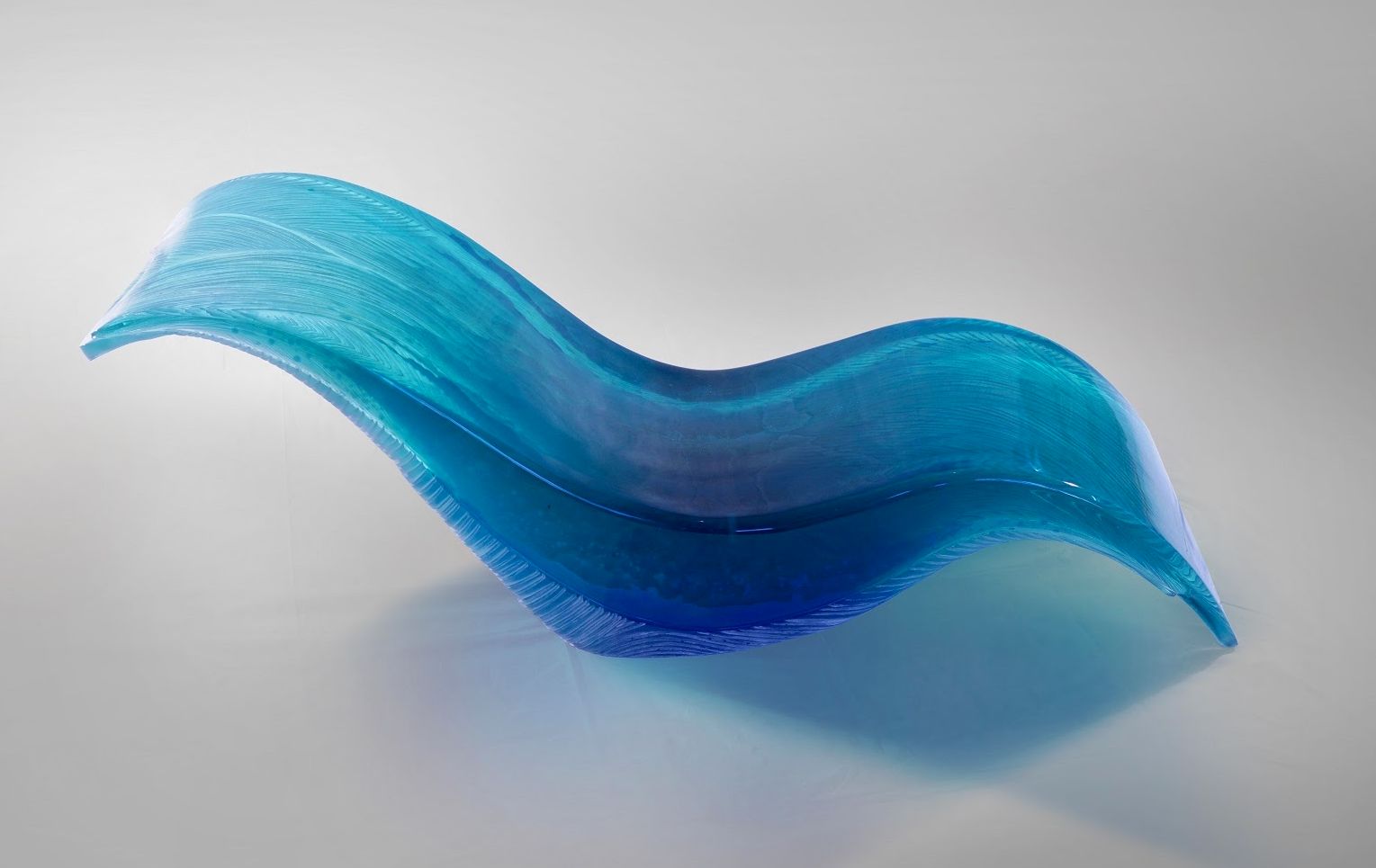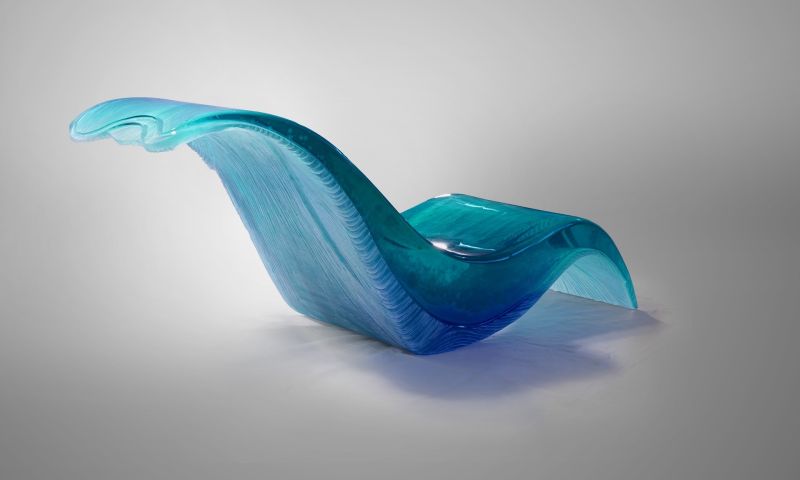 # Azzuro Table
This fully customizable furniture piece designed by Eduard draws inspiration from his love and respect for nature. If you have a closer look it looks like an exquisite island with clear blue waters embracing the land. Truly it perfectly syncs modern space and natural space around us. It takes almost 4 to 6 weeks to create the Azzuro Table with a little extra time for custom orders.
It can be custom designed in coffee table configuration or large dining table configurations to seat four to eight people depending on the size. Thankfully, this table is not limited to any number, and you can get one for your home right away.
Price Tag: €7,000 (Coffee Table), €8,900 – €19,000 (Dining Table, depending on size chosen)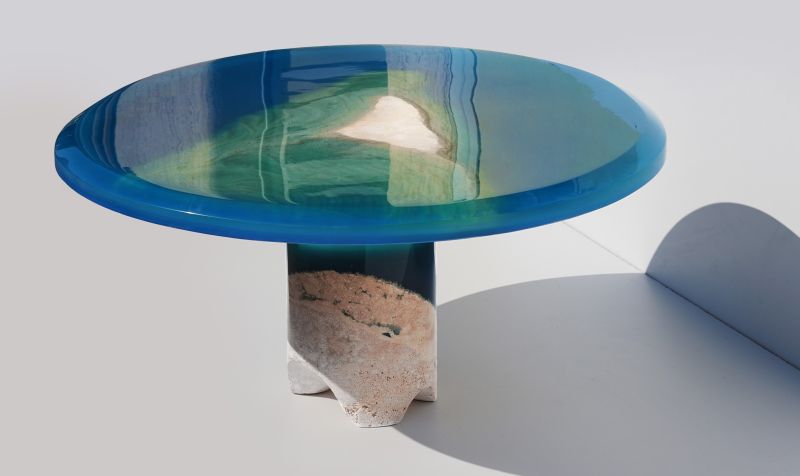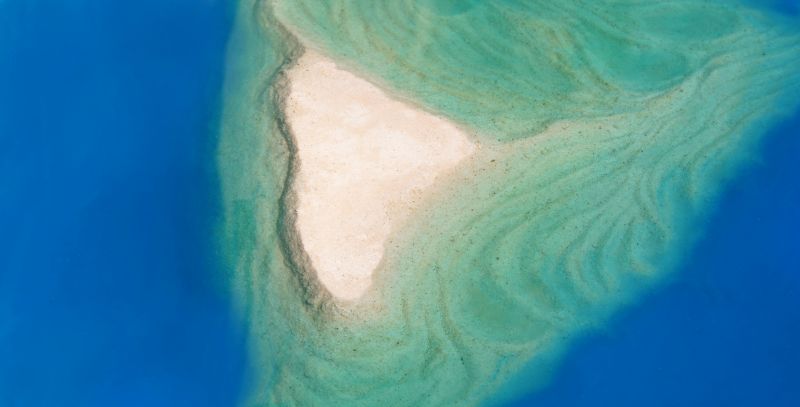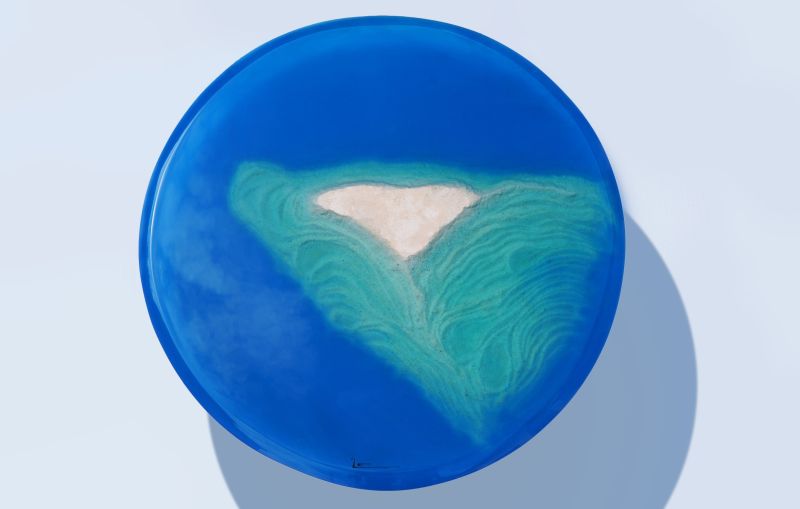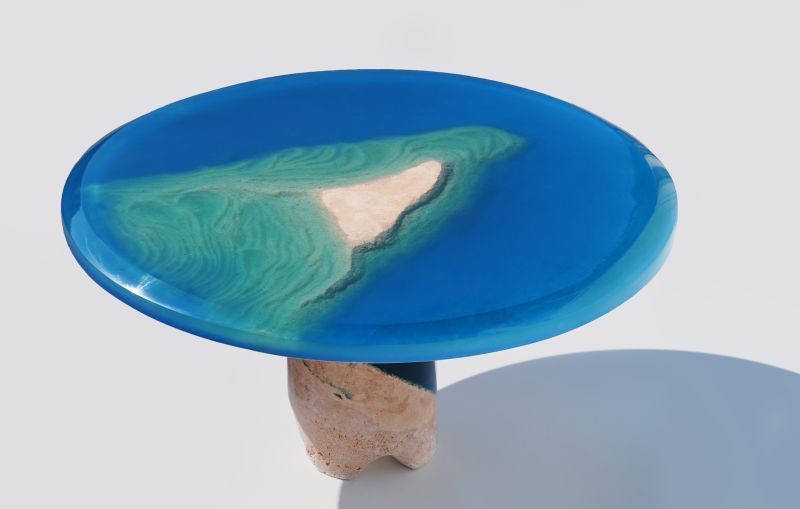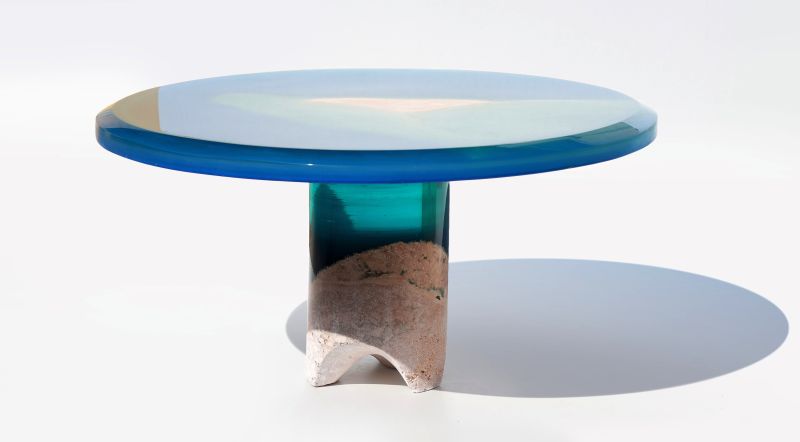 # delMar Table
Limited to just 35 editions, the table simulates bodies of water and ocean waves to offer glimpses of the sea floor while you sip coffee in your living room.
delMare table is hypnotic, is one of those pieces that mesmerize people. The table that is unique in shape and elusive in design draws your attention to look at it for hours. Staring at the color gradient changing from sharp blue to light green provides insight into the depth of the seafloor.
Price Tag: €7,000.00 – €28,000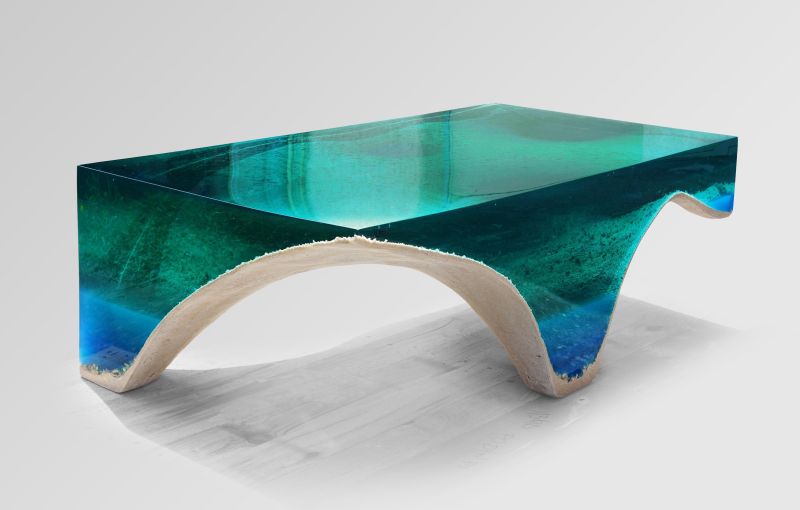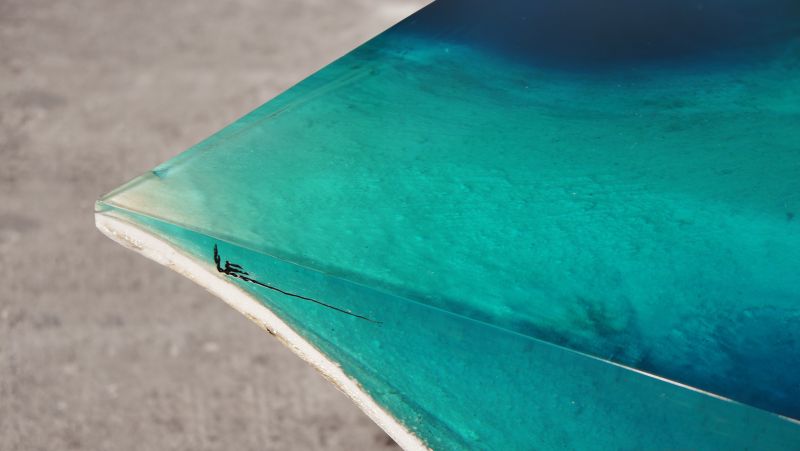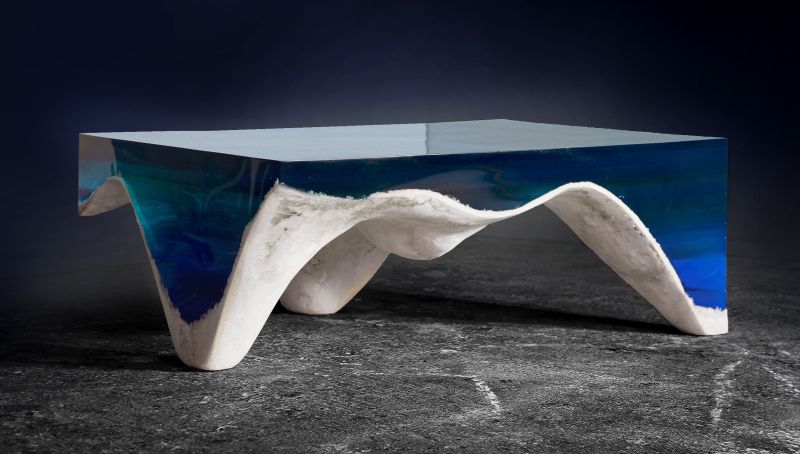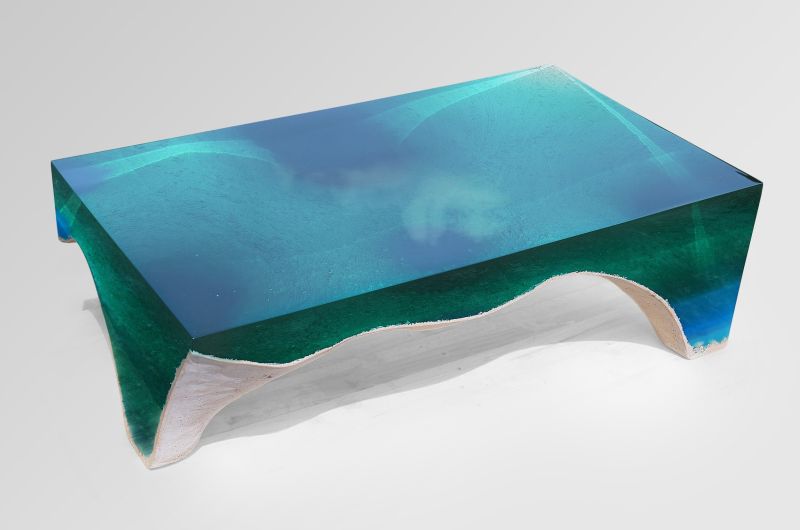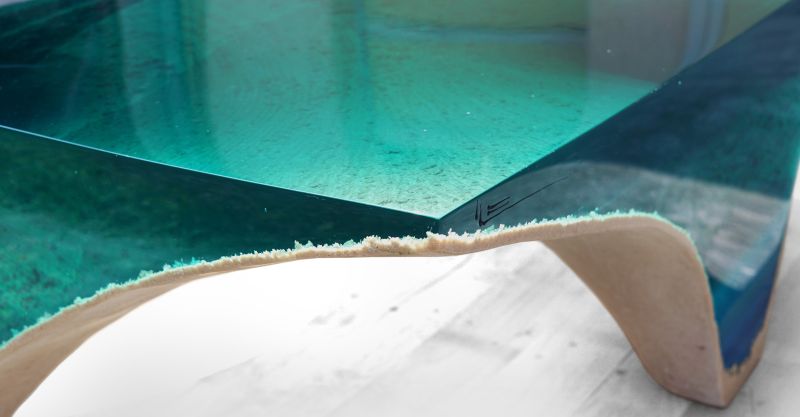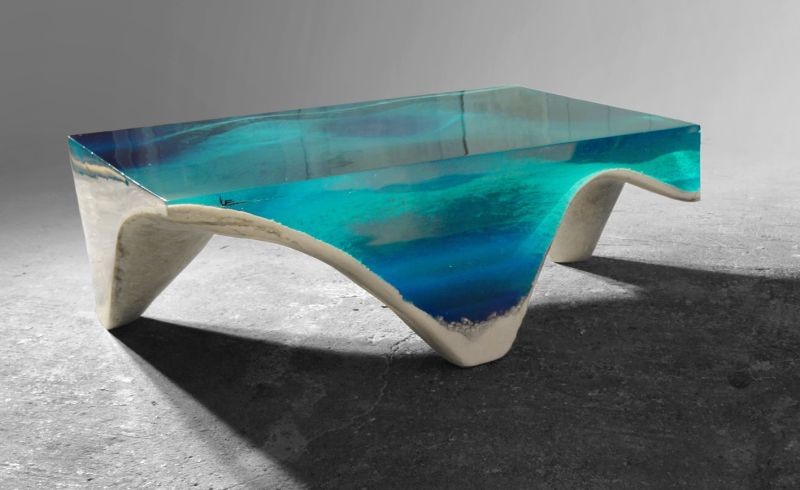 # La Falaise Bench & Side Table
Yet another stunning creation by Eduard which is inspired by the beautiful landscape of France's Northern Coast. The contrasting shades of the white cliff with green vegetation really bring this furniture piece to life. It looks completely different from every angle and lighting conditions of the room thanks to the mix of jesmonite and acrylic glass material.
In Eduard's words;
The work was largely fueled by the primitive form, the rock.

A natural inspiration formed a unique contrast to the humanly fabricated and nature, resulting in a distinctive blend of modernity and timelessness.
You can keep gazing at this bench and stool which reminds you of the grandeur that nature puts forth.
Definitely, an eye-catching furniture piece by Eduard that shows how creative the artist is in his skill. La Falaise Bench & Side Table is going to be limited to 15 pieces. It takes almost 4-6 weeks to craft the furniture piece, and every one of these is handcrafted.
Price Tag: € 23,000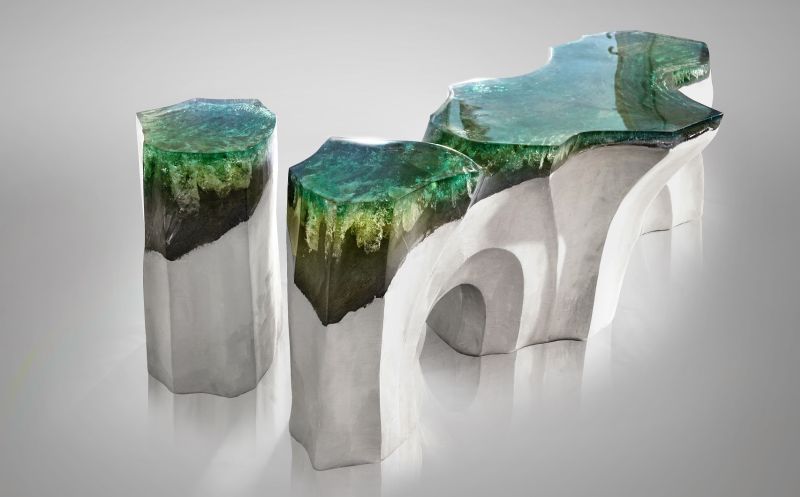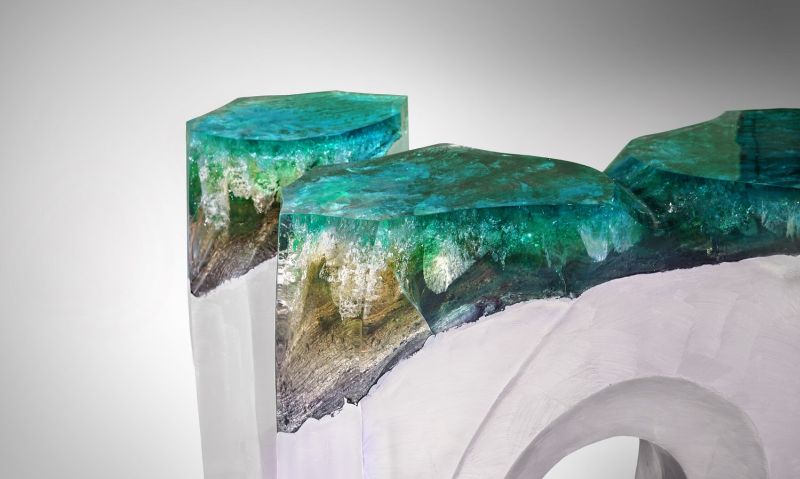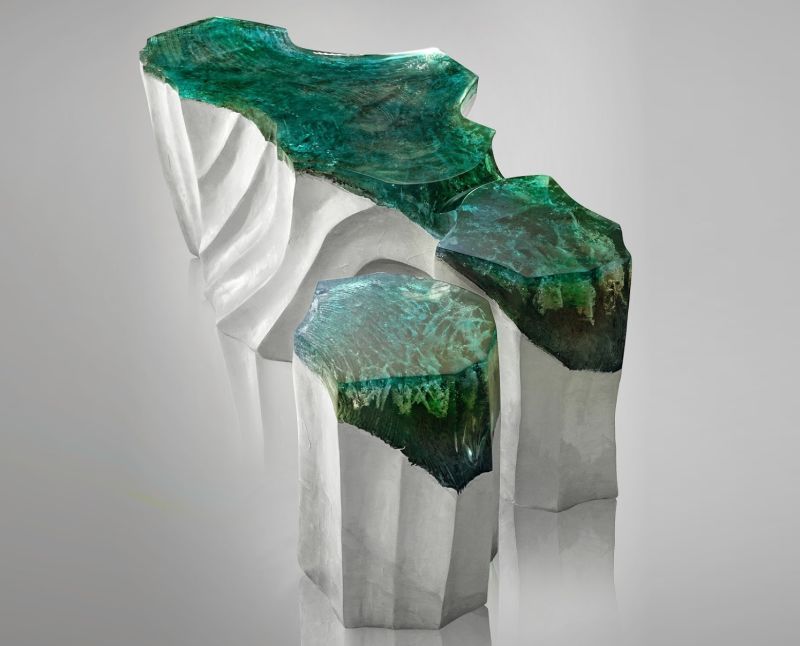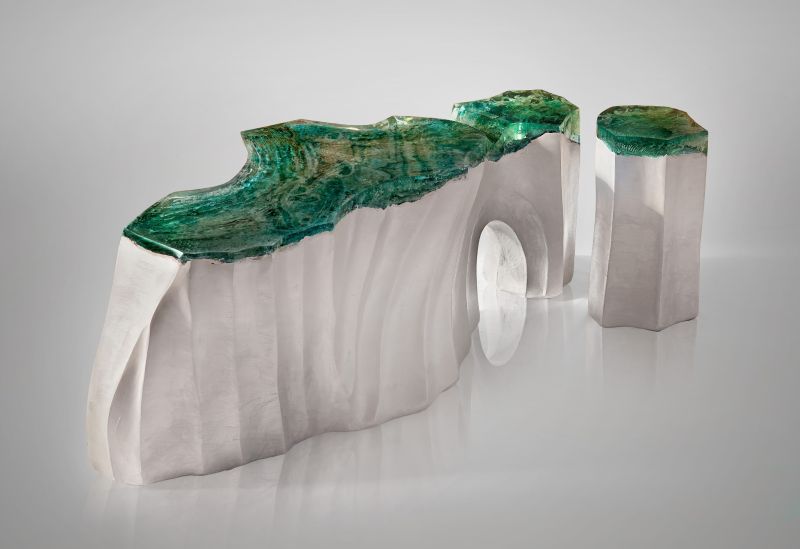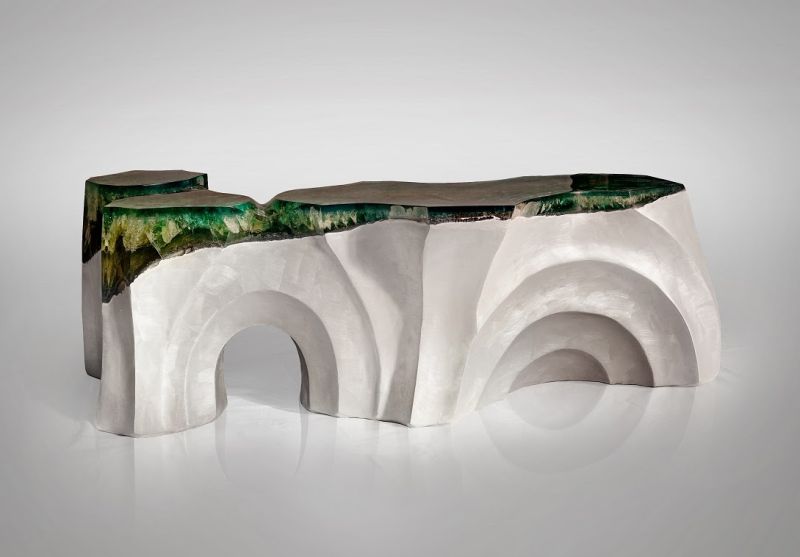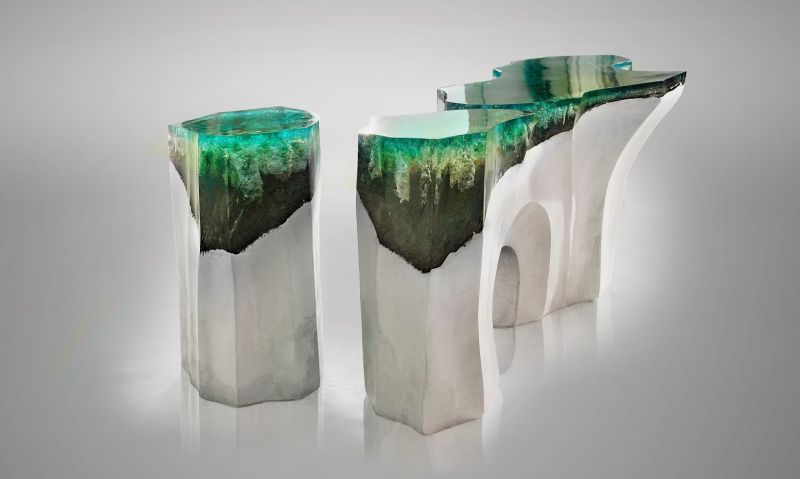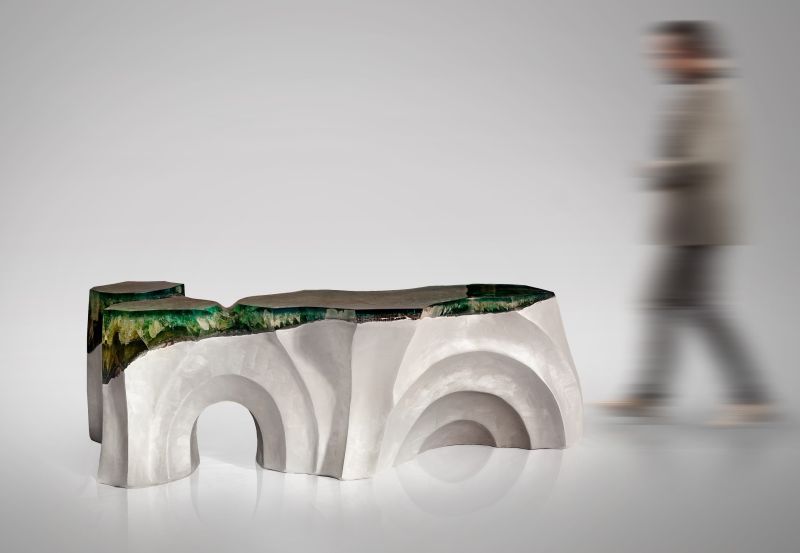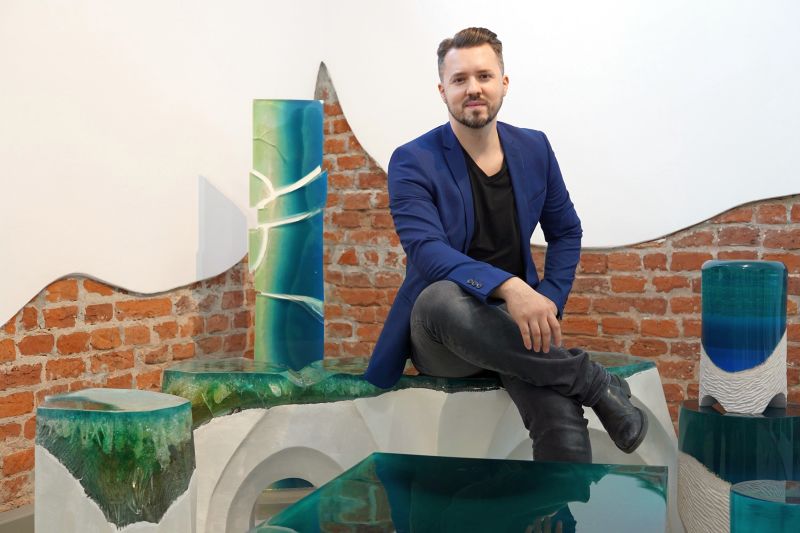 # Wall Art
Other noticeable creations by Eduard are his exquisite wall art blocks which will bring your interiors to life, adding charm to any setting. These wall art pieces cost anywhere between € 1,900.00 – € 5,500, depending on the design you choose.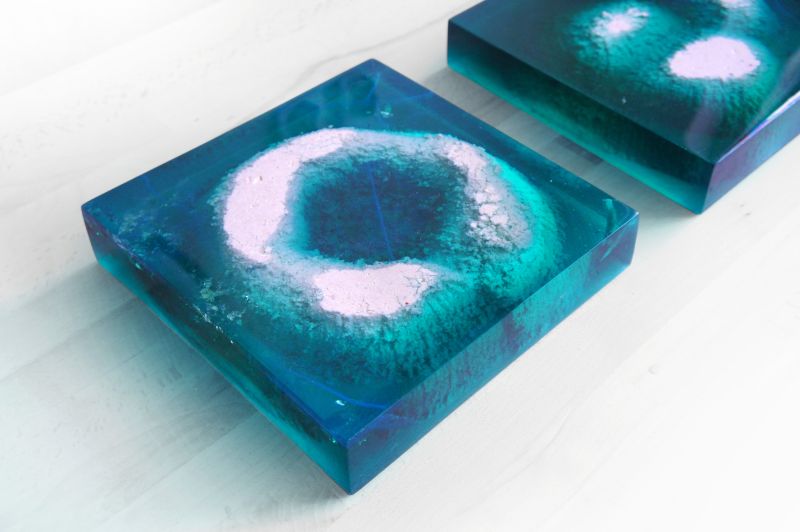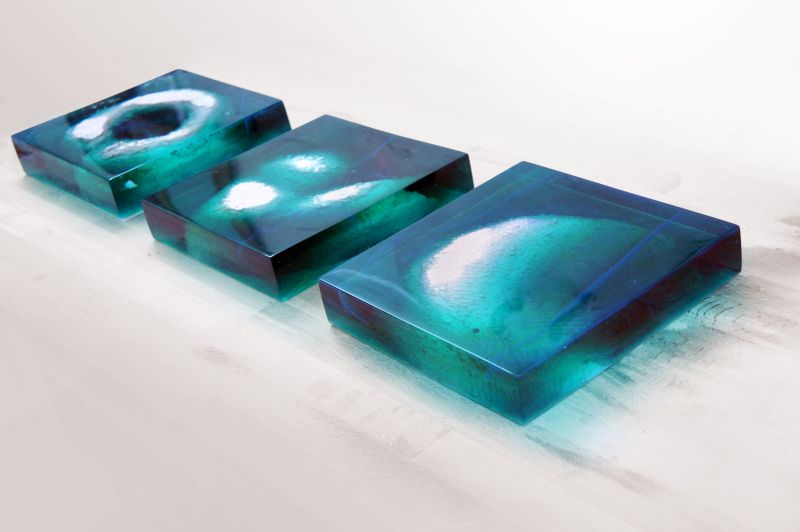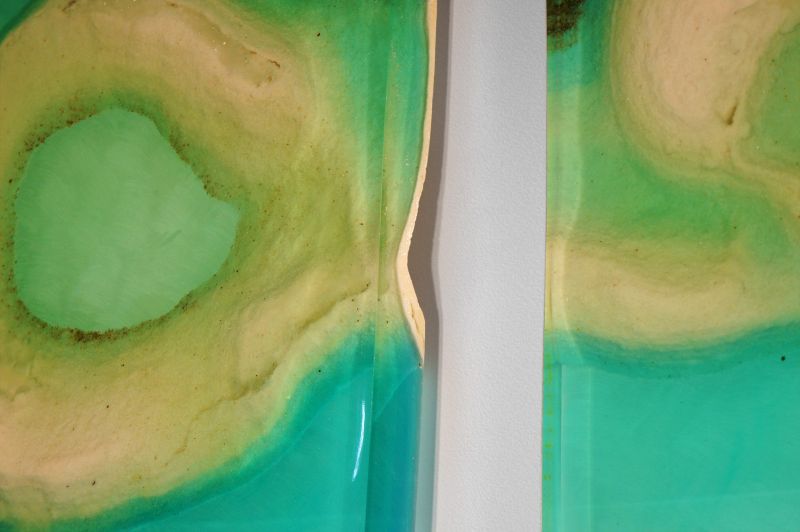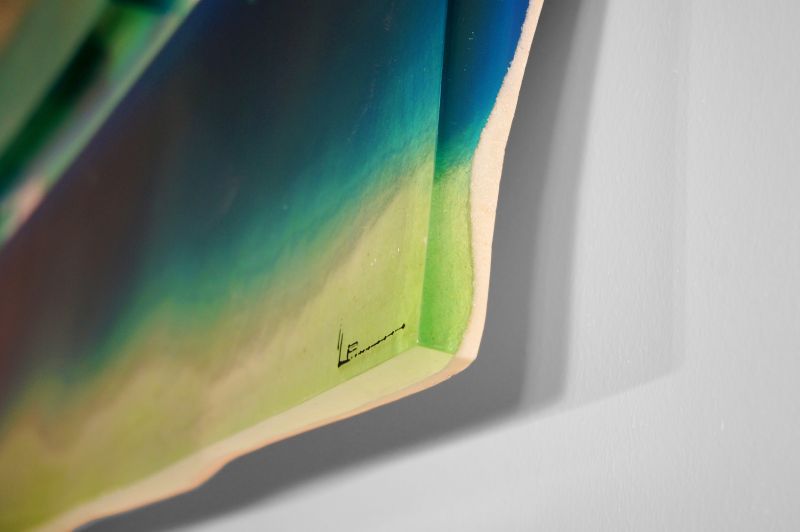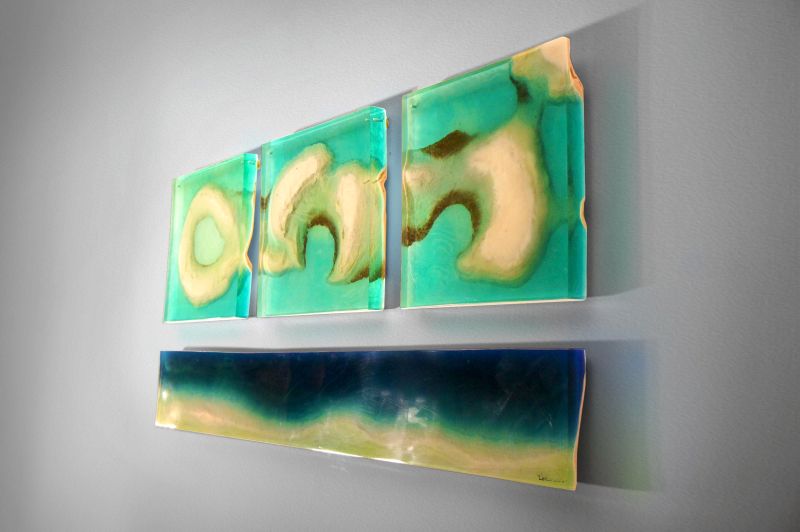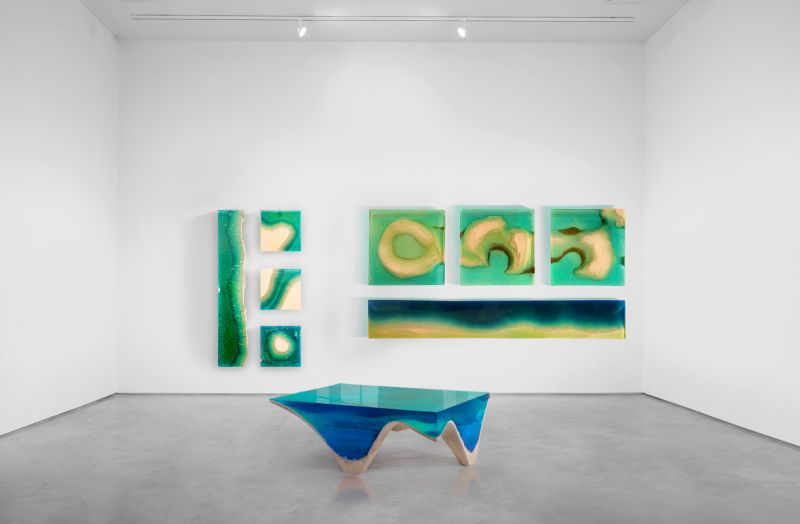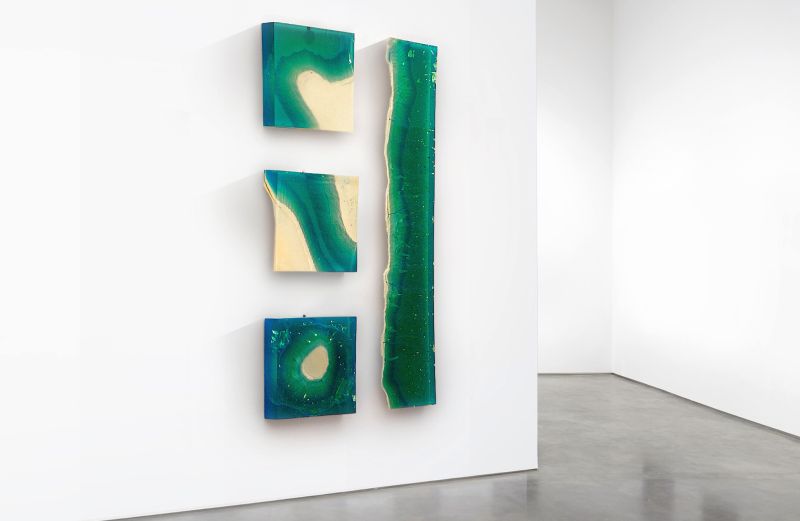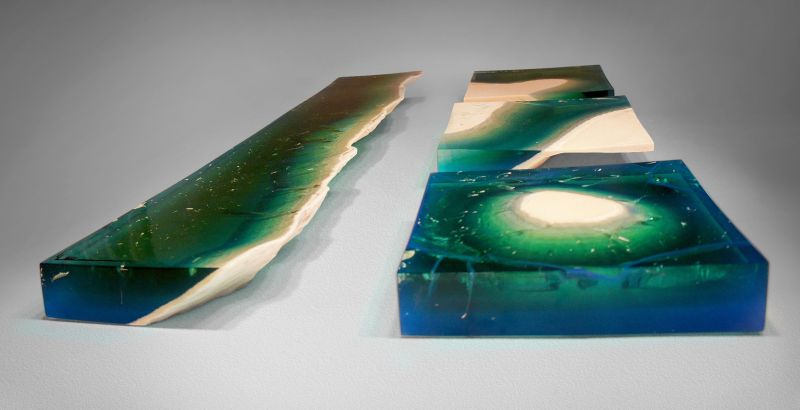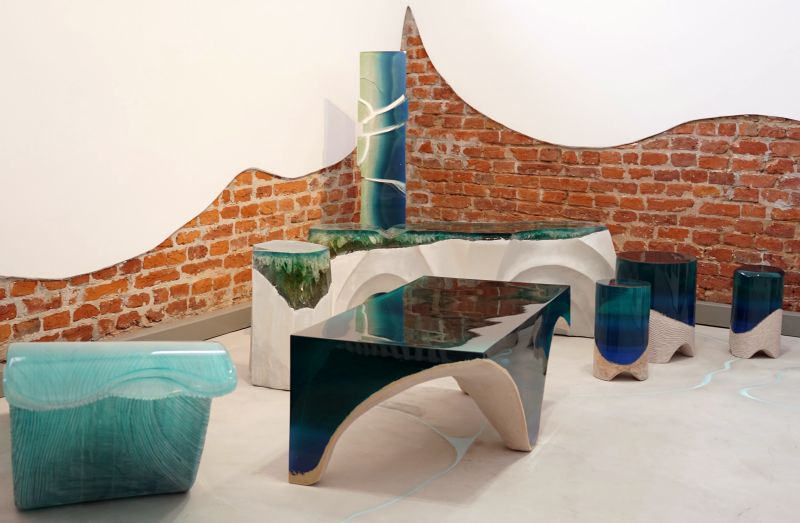 Heartiest thanks to Eduard Locota for sharing the information and images of the delMar furniture collection.