SoHo (South of Houston) claimed to have the greatest collection of cast-iron structures in the world. Its transformation into a vibrant residential area from latter industrial neighborhood first began in the 1970s, when artists starting living and working there.
Neal Slavin a well renowned photographer and film director is now up with his 2,000-square-foot loft at 62 Green Street. The apartment features two-bedrooms and colorful mix of art, antiques and cozy furnishings. Neal has planned to rent out it for $9,995 a month.
The apartment opens into a huge private floor that has 14-foot ceilings, number of concrete columns and aesthetic maple flooring. Wall of windows towards it's one side fills the interiors with ample natural light during day time. Classic wooden furniture of this house emits a very soft and cozy vibes that is mostly found in country cottages.
Kitchen includes a washer/dryer, and it is spacious and well maintained to make cooking all the more enjoyable experience. Newly renovated bath carries all the impressions of a modern and traditional imprints with multi-colored ceramic tiles, a free-standing tub and enormous marble-topped custom vanity.
There are two lofted bedrooms and a half bath on the upper section of this apartment, all spacious enough to offer services with utmost ease and comfort.
Now, since this artistic dwelling place is up for rent, you can hire it for a lifetime experience. It will be leased for a term of six months, and of course the furniture will be a part of this apartment during your stay. Moreover, the approval process is pretty quick and hassle free, so it shouldn't be a headache.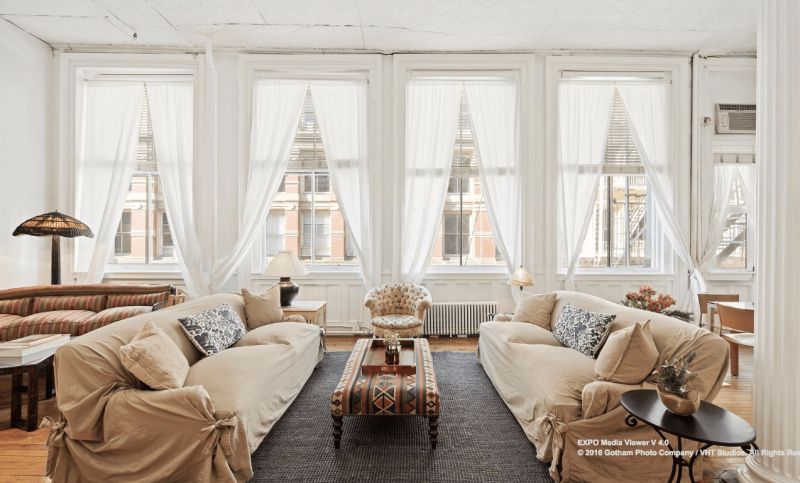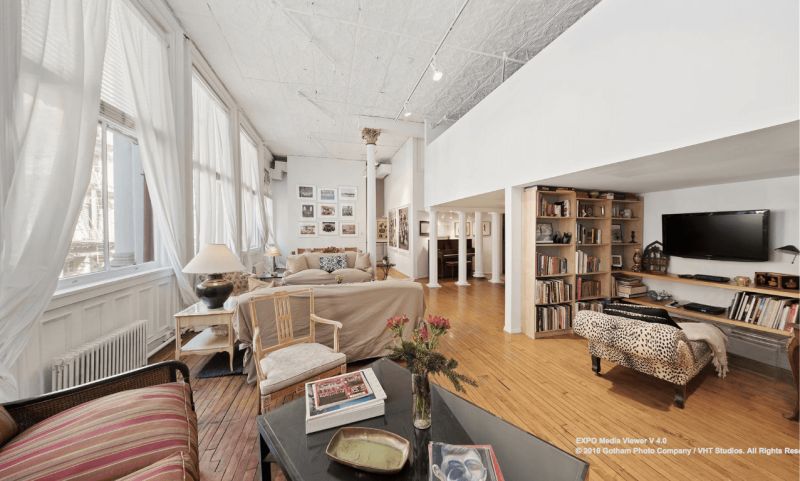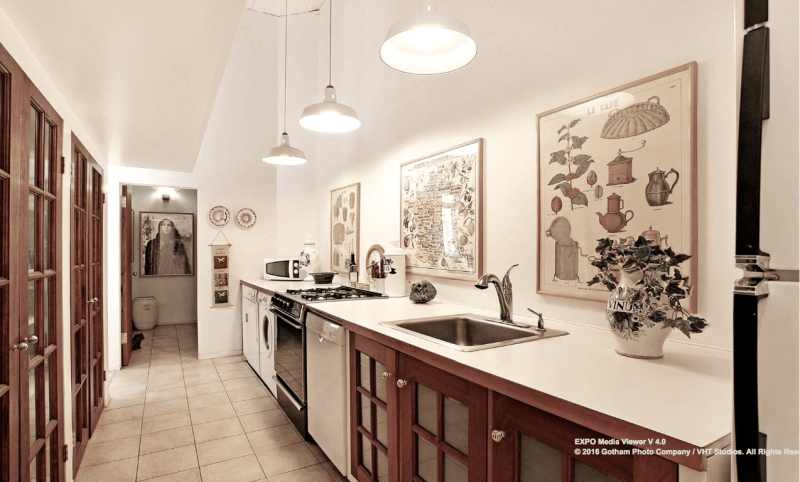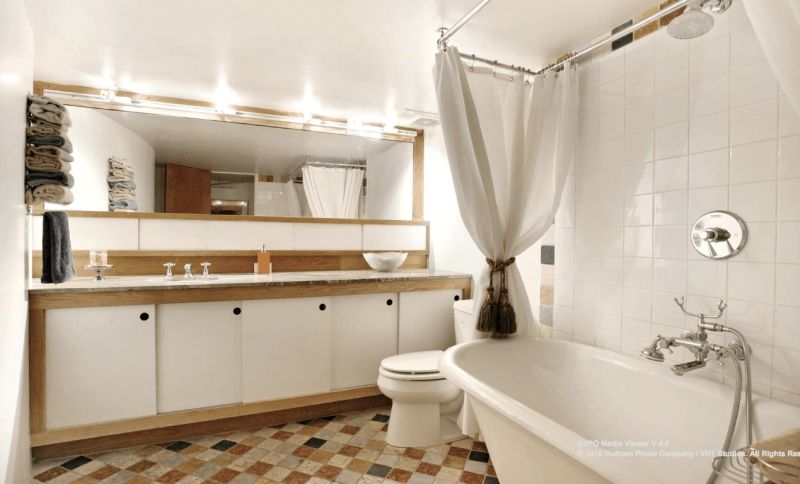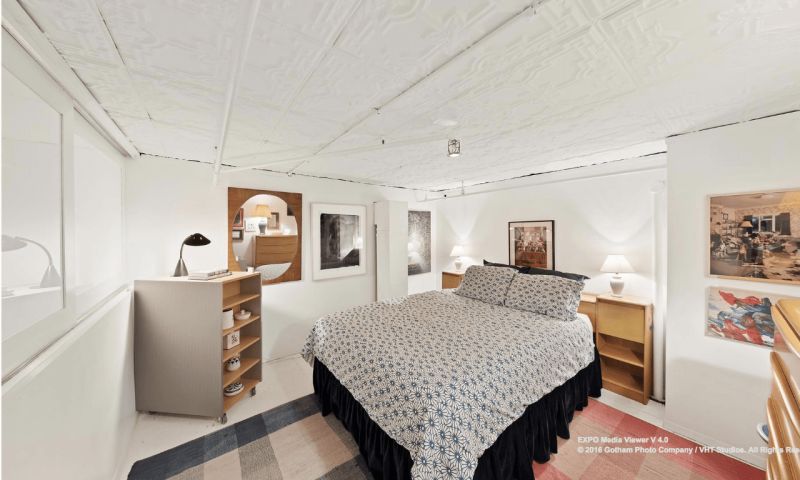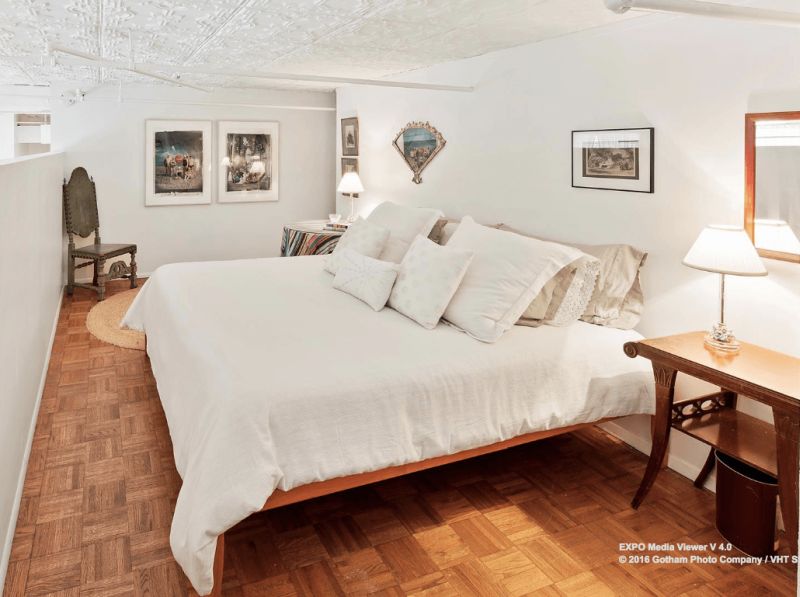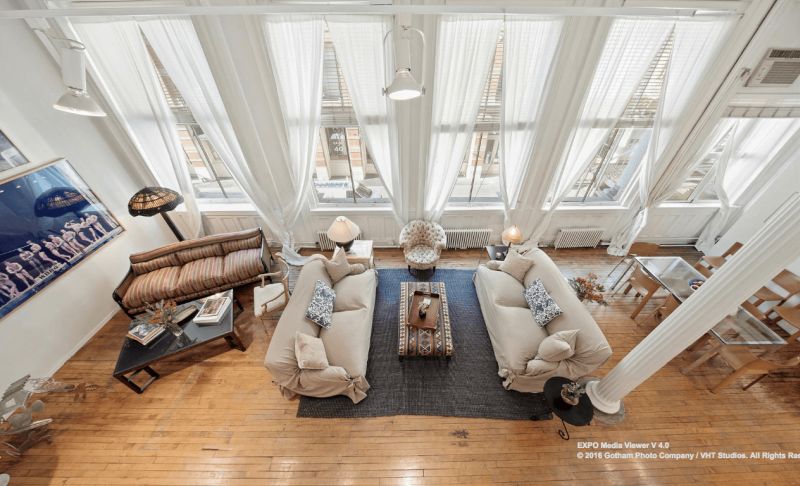 Via: 6sqft