The Nebraska-based couple, Sabrina and Paul Faire, is paying tribute to Cubs' World Series this Halloween with spooky light display. Combining Cubs fandom and Halloween spirit, their Halloween light display cleverly syncs to "Go, Cubs, Go" sports-themed song.
Go Cubs Go Light Show
The lighting effects are designed to lip-sync after every Cubs win. The entire house in Omaha, Nebraska, flashes spooky faces that sing along to the team's signature tune. According to Sabrina, the difficult part of the Halloween display is syncing lyrics to the mouth movements. It's similar to creating animation effects – it begins with slow movements to ensure everything looks perfect.
In an interview Sabrina said,
When we bought our own house, we wanted to have a cool Halloween display. As for the Cubs song, Paul started it last year but didn't finish it. I asked him if he could do "Go, Cubs, Go" if they went to the World Series, so he was able to use what we had to finish it.
When the Go Cubs Go song plays, the whole house starts lighting up in bright red and blue team colors. The animated characters are located in three different parts of the house and look mesmerizing when singing along the music.
Check out the video below to enjoy the creative Halloween display, cheering Cubs team during the World Series.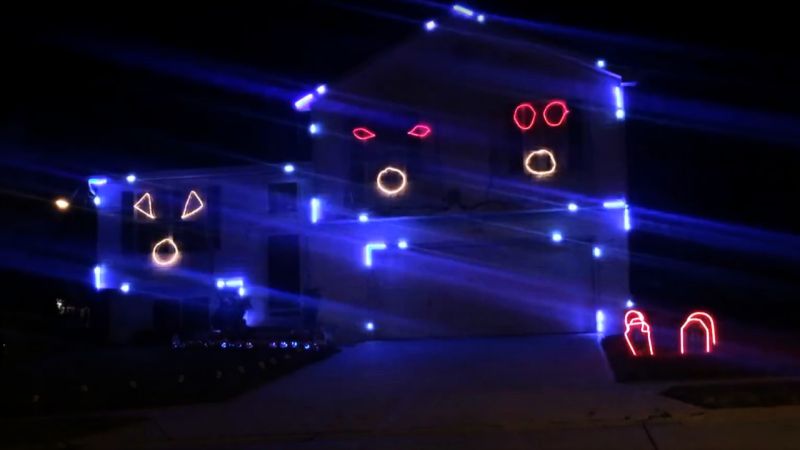 Via: CBSNews