Cooking and serving food is a thankless job, yet you have to do it, but it takes up a significant amount of time and patience. Thankfully there are nifty kitchen accessories that can make life easy for you.
Whether preparing ingredients for dinner, making salad or washing utensils to keep your kitchen clean, there are plenty of kitchen tools and accessories available in the market for your convenience.
Don't have the time to explore your options? Hang on, we have compiled a list of some of the most helpful kitchen tools and accessories that will not only save you time but also make the task a lot easier. All of these kitchen gadgets are simple and easy to use. Have a look and pick your choice.
Lemoniere Juicer
Made from food-grade ABS plastic, this hand-held squeezer is shaped like a plant-watering can complete with a spout. Just put the citrus fruit down on the lid, twist and turn downward to extract all the juice out and pour easily into a glass with the sprout. The lid can be flipped for storing in a refrigerator or a shelf. It can hold 8 ounces of juice.
Buy: $18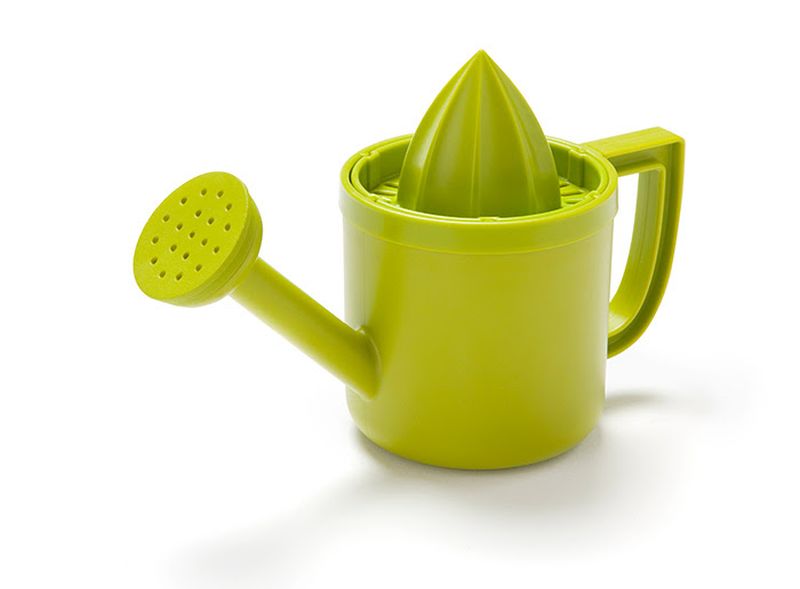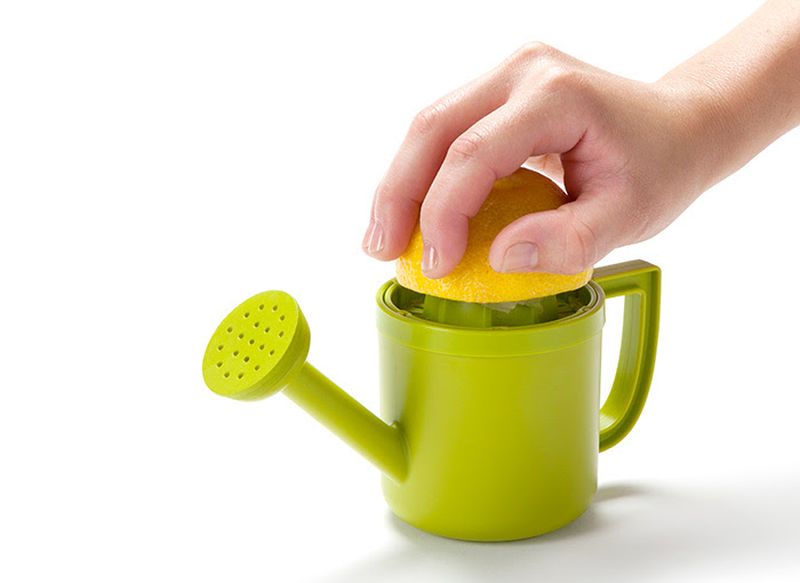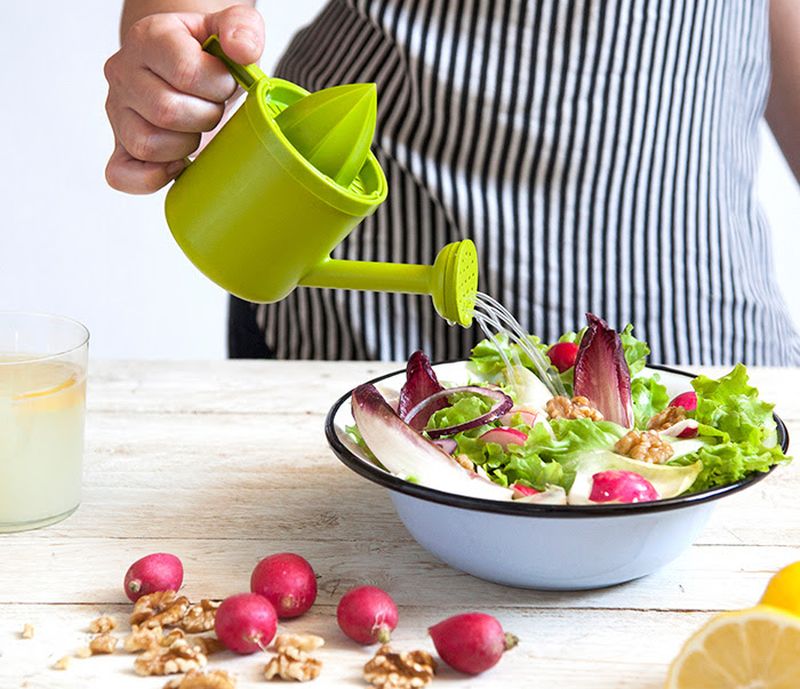 Black Pepper Grinding Machine
With Grind Gourmet's signature Pump & Grind design, you can effortless – with one-hand – grind salt and pepper at the table. Its solid stainless steel body ensures it doesn't break with pressure. And there's an acrylic viewing window to know when you're running out of supplies.
Price: $15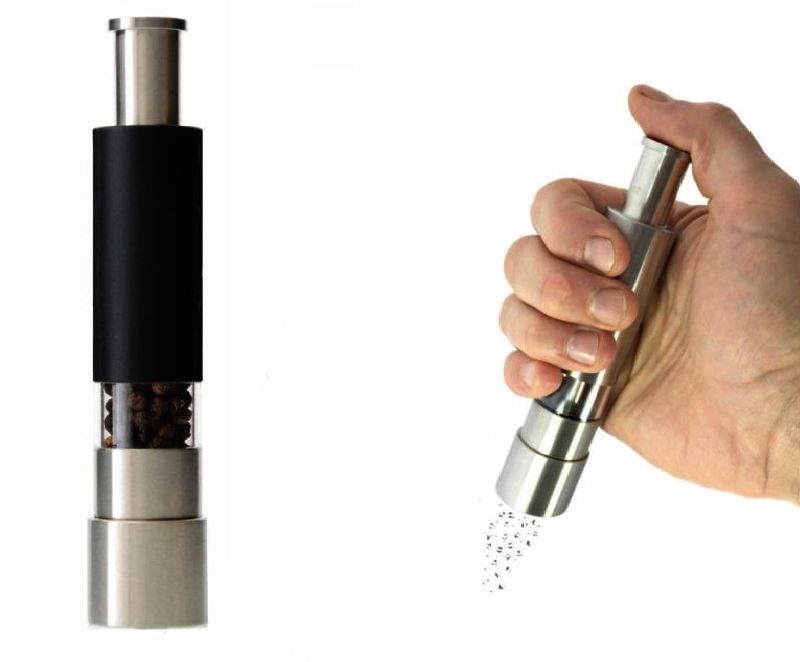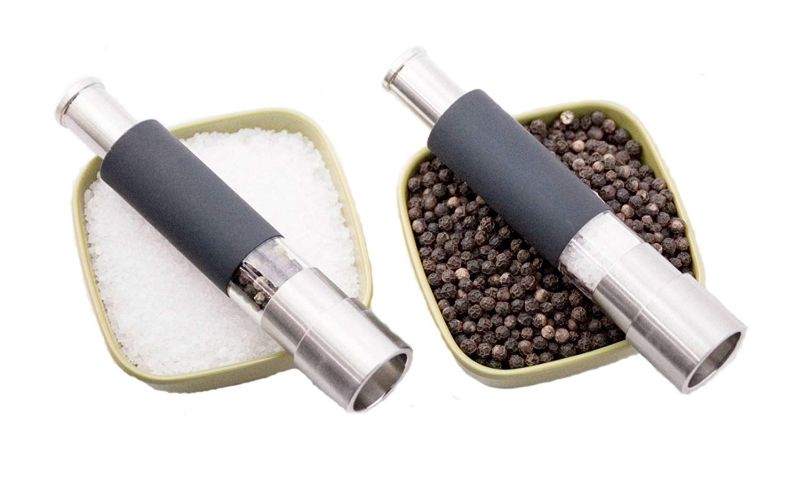 Apple Peeler
An apple a day keeps the doctor away, alright, but who on earth likes to peel an apple? Thankfully someone thought of an Apple Peeler. Made from enamel-coated Cast Iron, it is a sturdy kitchen gadget that eases the job. Its sharp cutting edges will peel apples for years and three attachments will help peel, cut the core and make slices. The adjustable peeling blades ensure you can set it to peel as deep as you want.
Price: $22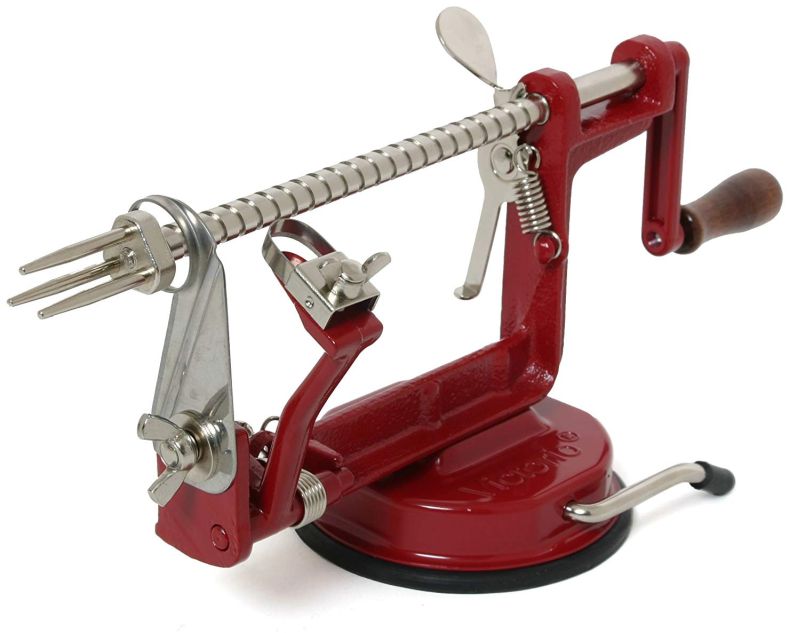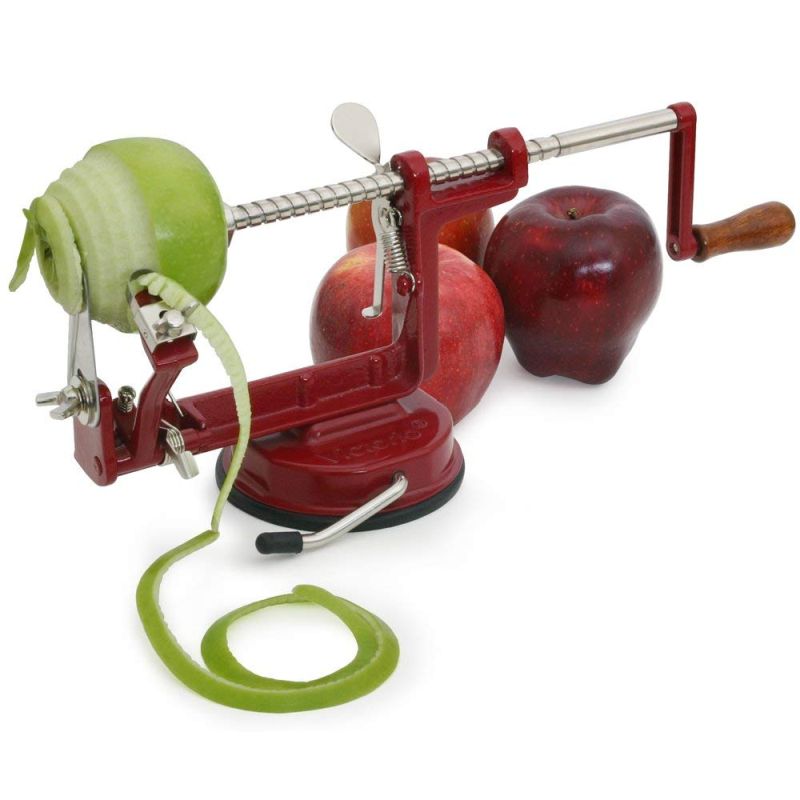 Herb Comb
This handy and easy-to-use kitchen gadget is a must-have for healthy eaters. Just put the herbs in the countertop and strip leaves from stems easily with this comb. There are four sizes of holes for stripping kale and other leafy vegetables.
Buy: $15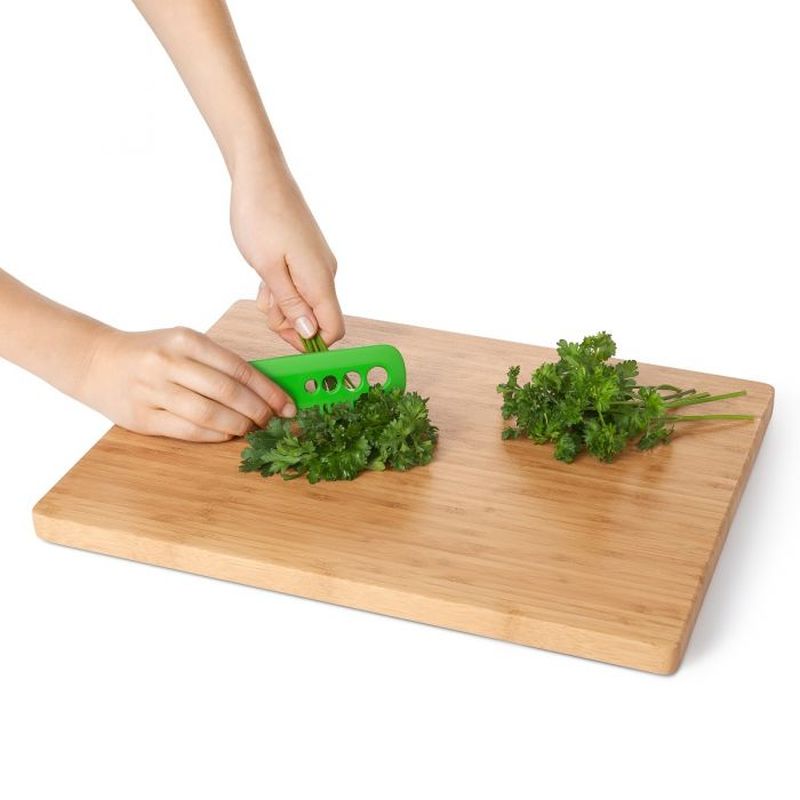 Citrus Zester & Peeler
This chameleon-shaped peeler is obviously made to simplify peeling fruits. Its one side can be used to zest fruits for cocktails or cooking, whereas the other side will help you peel your fruits with ease. So cool, right?
Buy: $10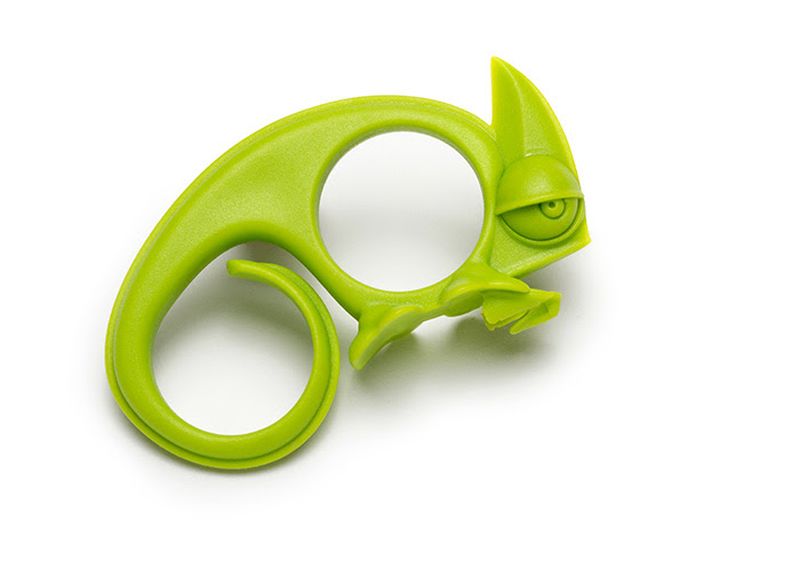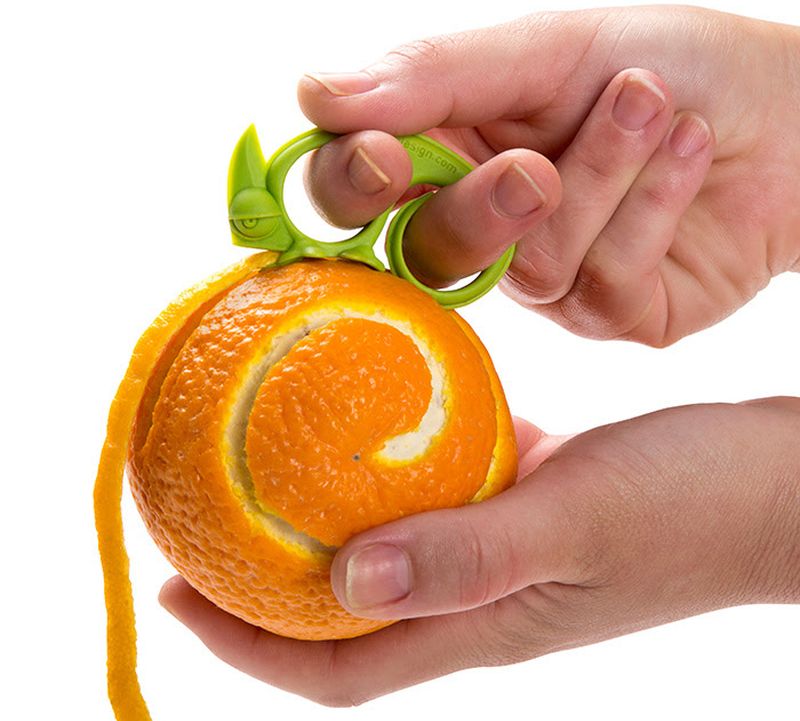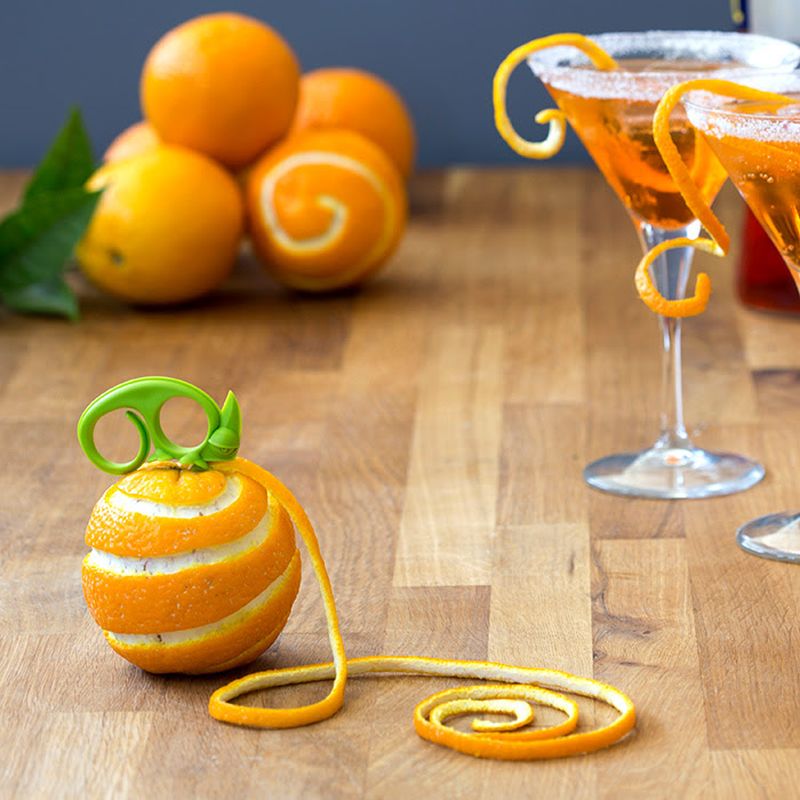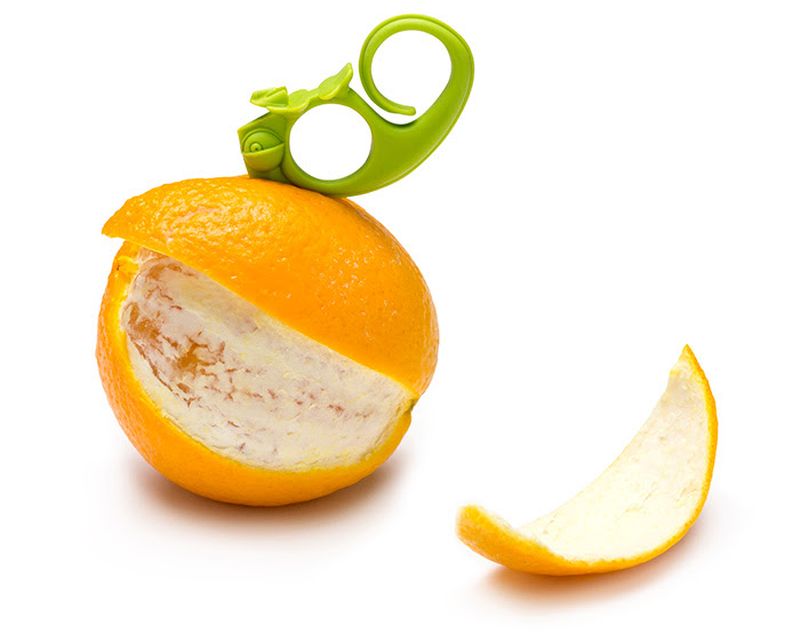 Bread Slicer
Slicing uniform bread loaves is not an easy task, but with Bread Pal from SierraBASE LLC, it would be. It is made from natural hardwood so you don't have to worry about health hazards.
The automatic spring locking design allows it to open and lock into place easily. It folds flat for easy storage which is advantageous for a modern, small lifestyle. It has 4 rubber feet to protect the countertop and to add stability while slicing through the loaf.
Buy: $50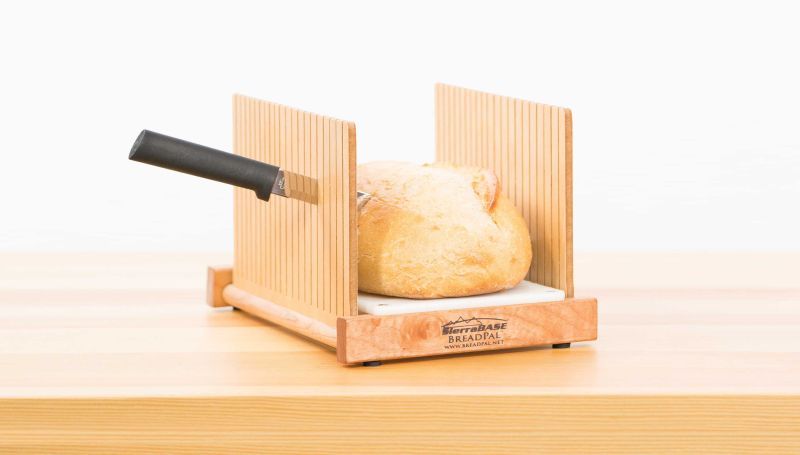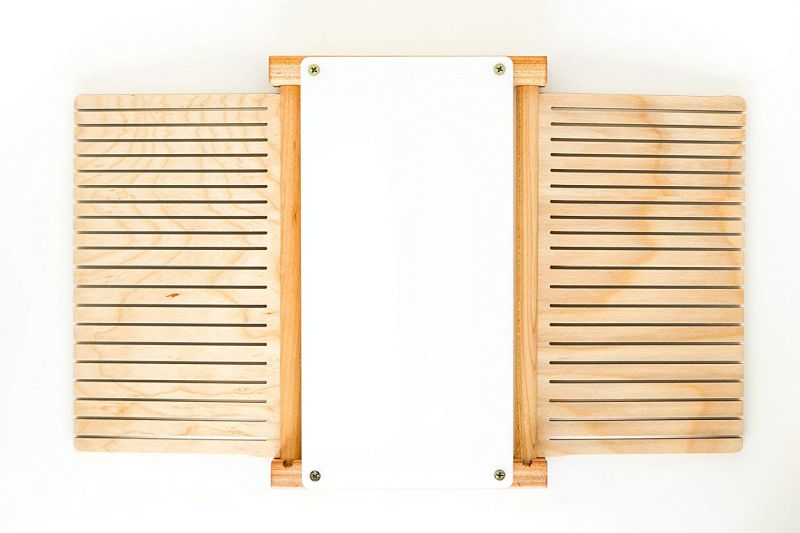 Pizza Scissors
We all love Pizza, and if you are one of us, this pizza scissors is perfect buy for you. With 12cm long German stainless steel blades, it slices any pizza and can even be used for serving. There is a unique spatula base that assists in slicing and serving the pizza.
Buy: $27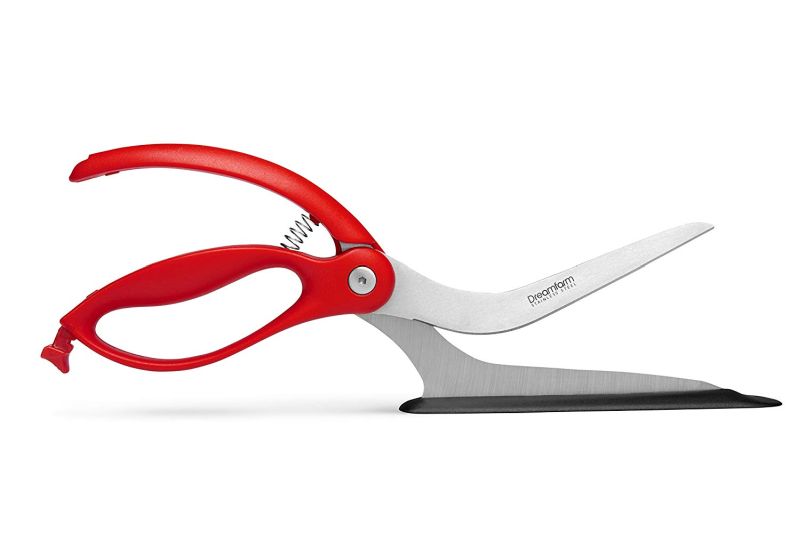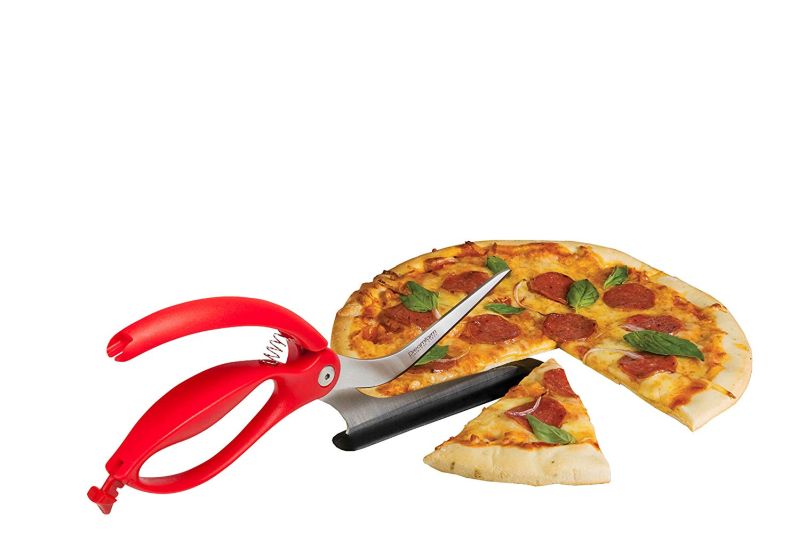 Over the Sink Strainer with Cutting Board
This tough surface cutting board is ideal to slice, dice, and mince. The board features a sturdy-grip on one end and a cutout handle on the other for hanging on a wall. There's a collapsible silicone strainer that fits into an opening on one side of the chopping board and can be removed for easy clean-up.
Price: $30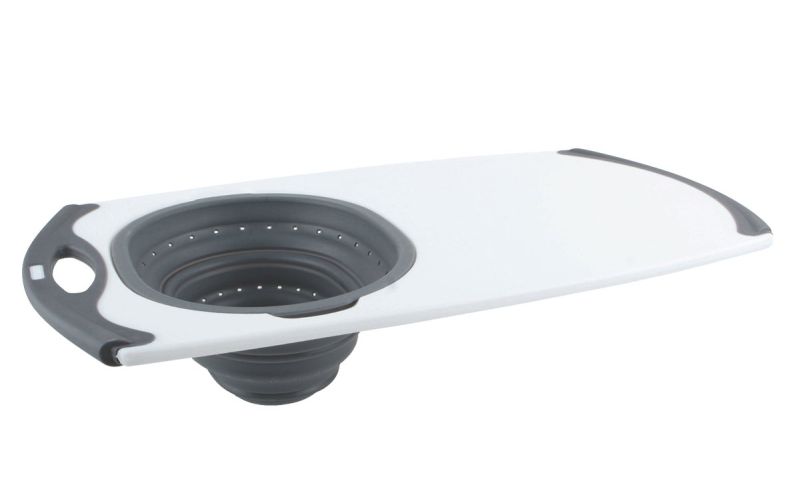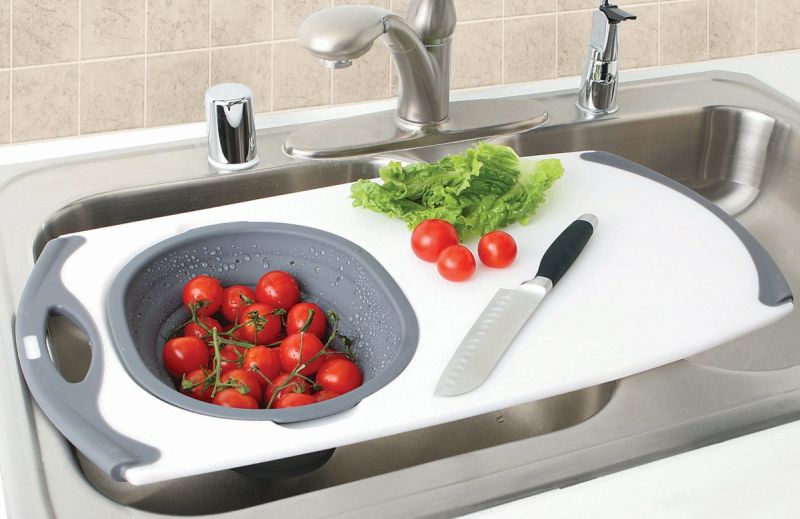 Flexible Cutting Board
Made from multiple layers of wood veneer, this flexible cutting board is designed to make things easier in kitchen. It can be rolled up (like a silicone board) to a semi-circular shape, which makes it easier to pour sliced ingredients into a bowl. Just cut all the ingredients and put into the pot easily.
Price: $31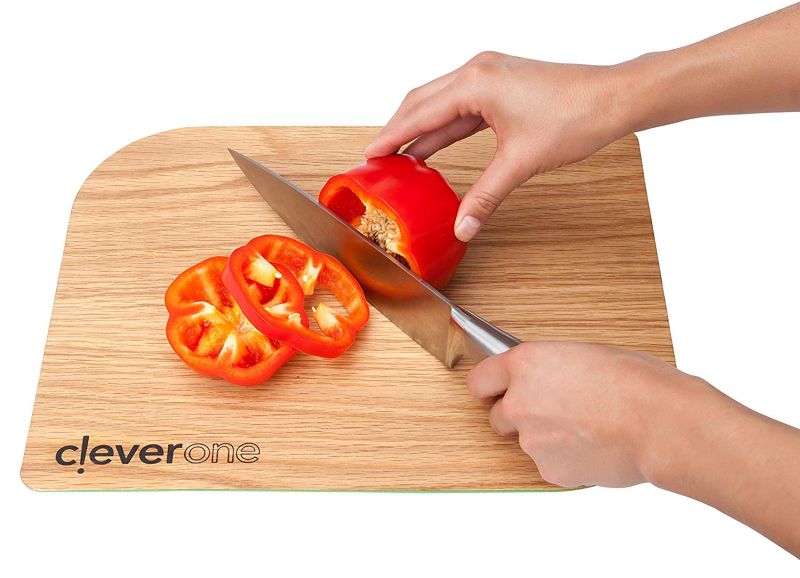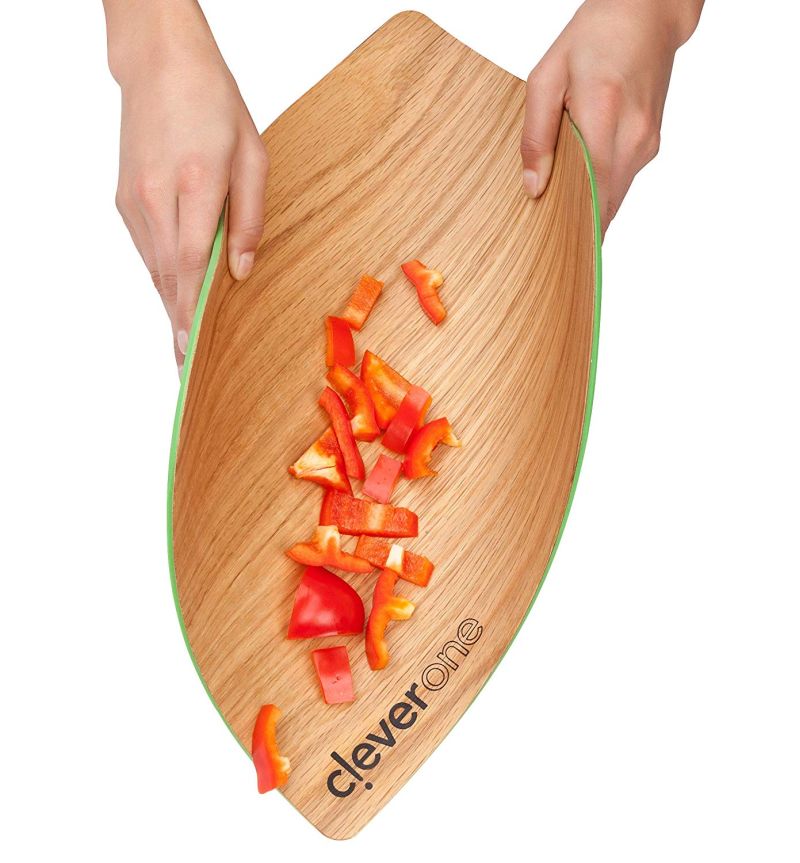 Salad Spinner
The MUELLER salad spinner allows you to wash and dry salad greens easily. Its non-slip base keeps it steady on countertops while built-in brake button stops the spinner instantly. The push/pull handle make it spin and there is a spout to easily drain excess water.
Price: $25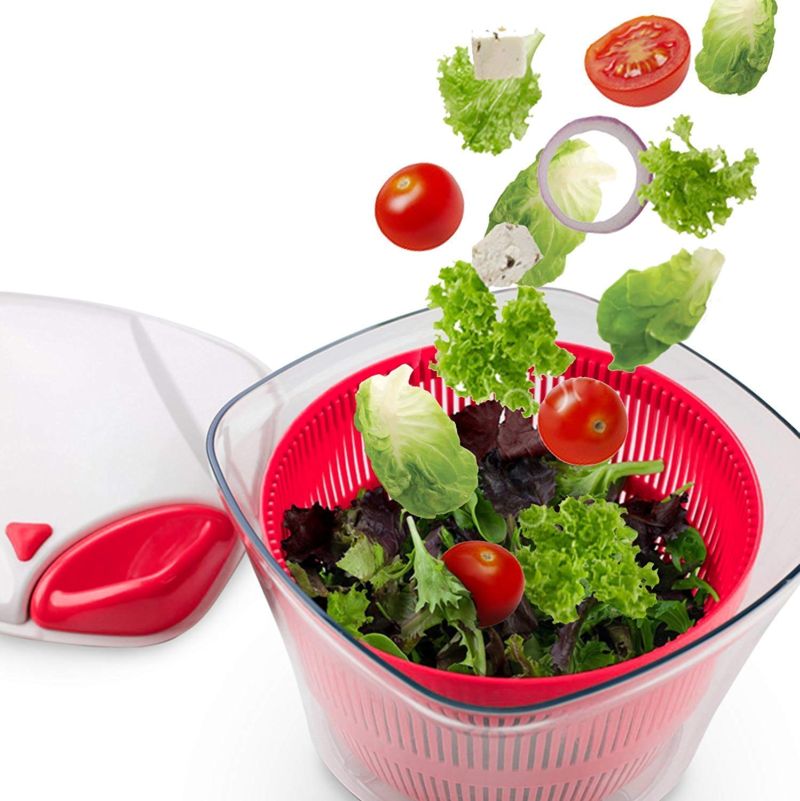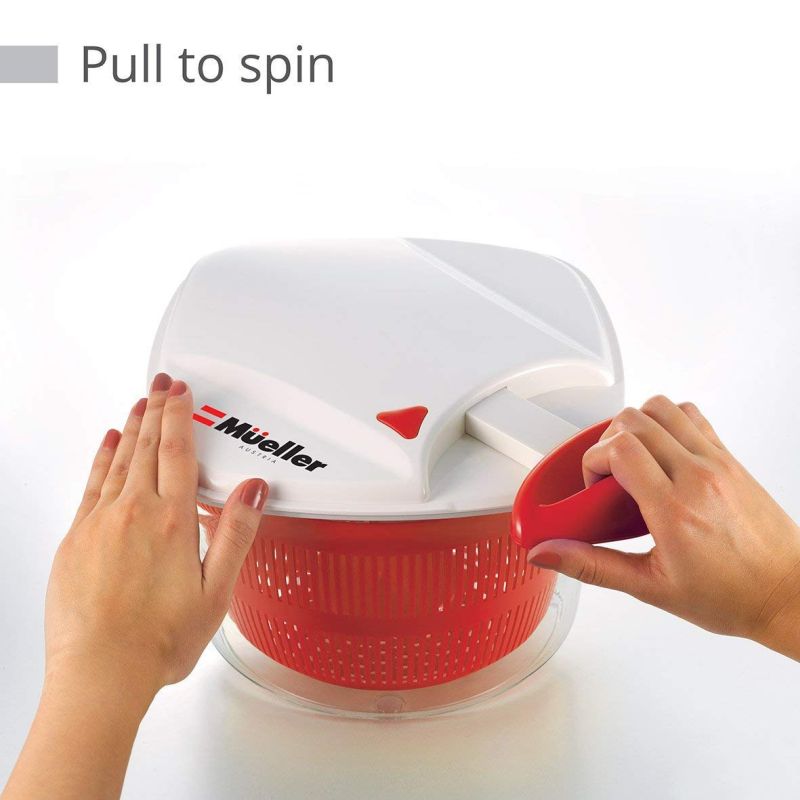 Watermelon Slicer
Enjoying juicy watermelon is everyone's favorite activity in summers, but cutting it is a messy task. The watermelon slicer & tong by Sleeké is what you need to tackle this problem. It is a specially designed knife that cuts uniform watermelon slices, and can also be used as a tong.
Price: $14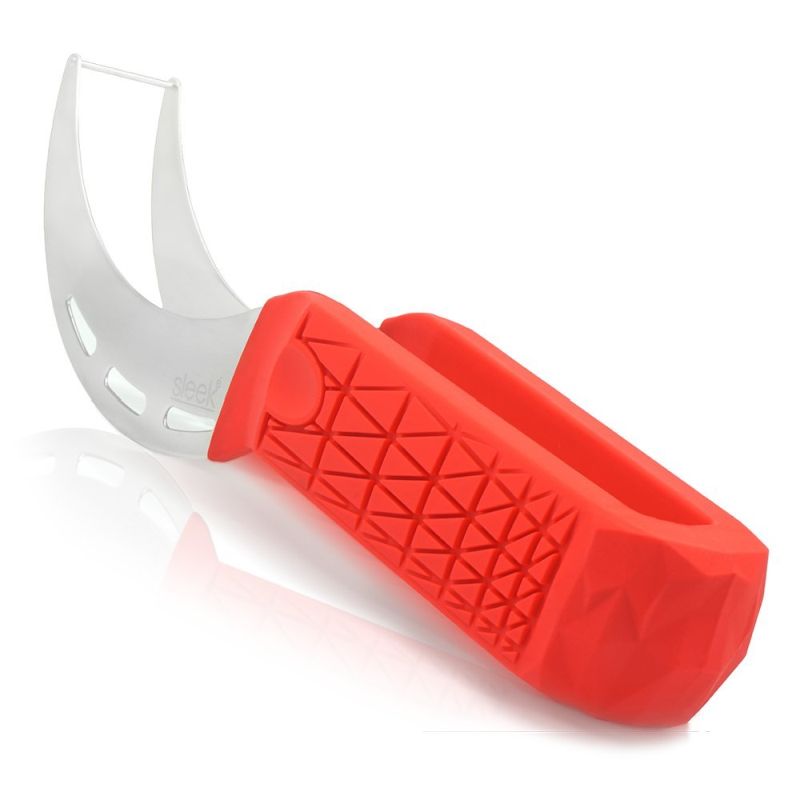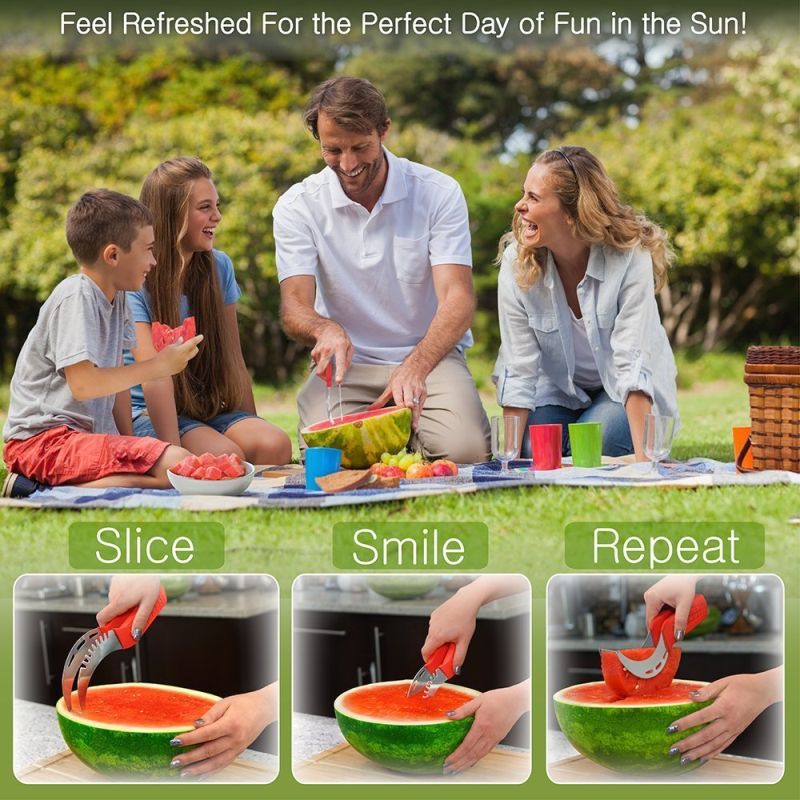 Yolk Separator
There are plenty of ways of separate yolk from egg white but if you are looking for a simple-to-use kitchen tool, then Tovolo Silicone Yolk Separator is the right choice for you. Made from silicone, it is a food-safe and is designed to suck up yolk.
Price: $7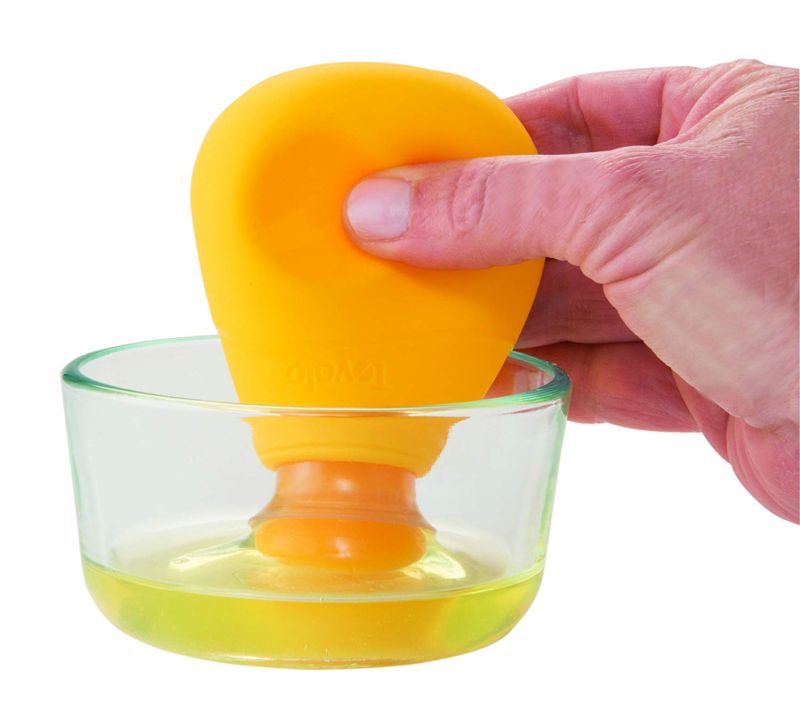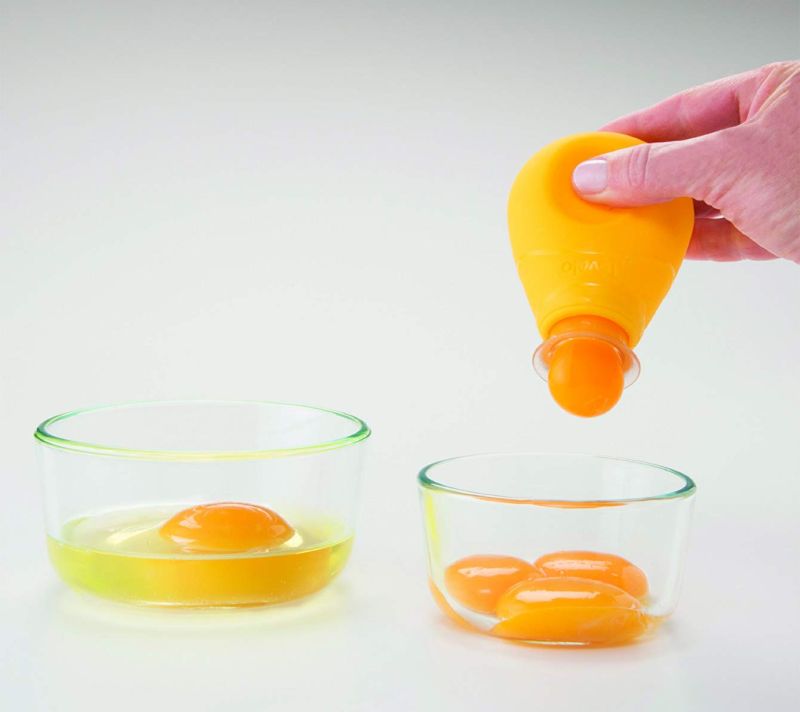 Dishwashing Gloves
These silicone dishwashing gloves make washing utensils with hands a bit easier. You need to put on the gloves, rinse with water, apply soap, and clean utensils with just your hands! There are hundreds of scrubbing bristles to effectively remove stubborn greases, oils, and dirt. It's available in various colors so you can pick a color of choice.
Buy: $10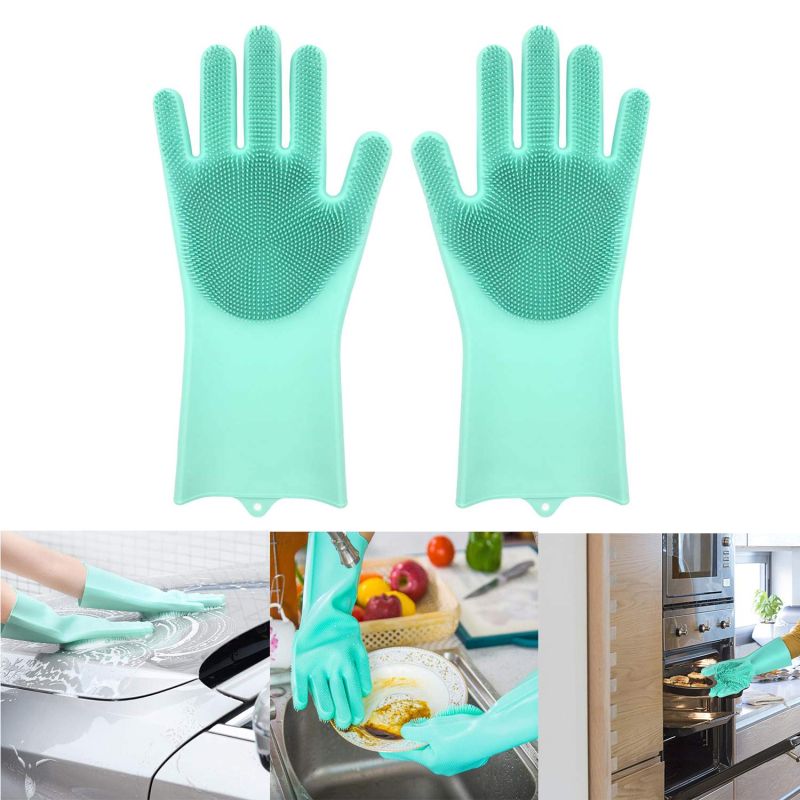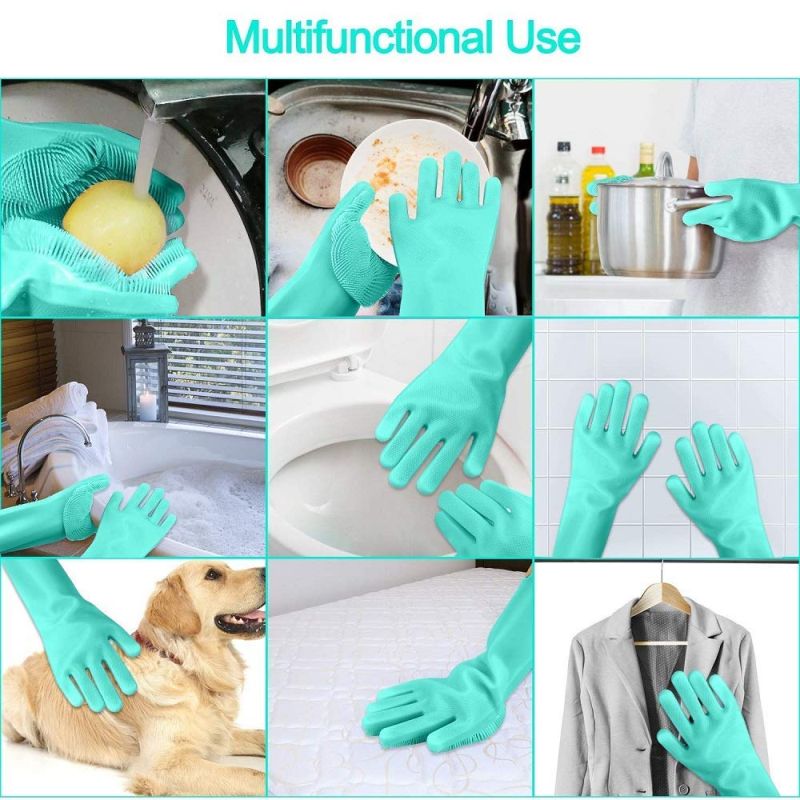 Folding Chef's Basket
Made from stainless steel with electrolytic polishing on the surface, it is a durable, good-looking, and useful kitchen accessory. It comes with specially designed handles that stay cool for holding with hands. Its grid design allows water to penetrate through easily to facilitate cleaning and sterilization. It can be used to deep fry potatoes, chicken and other foods.
Buy: $8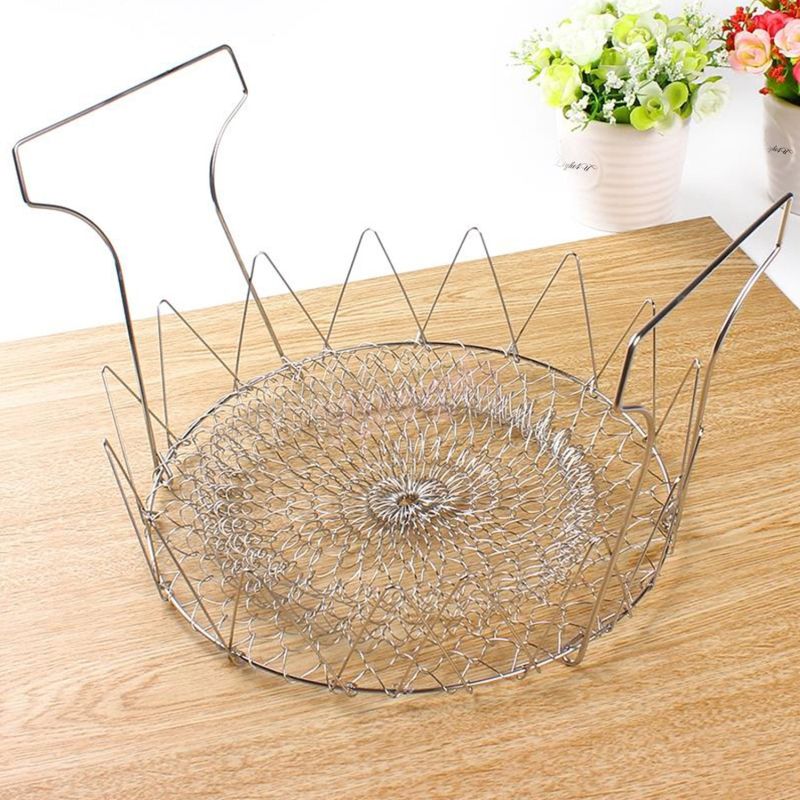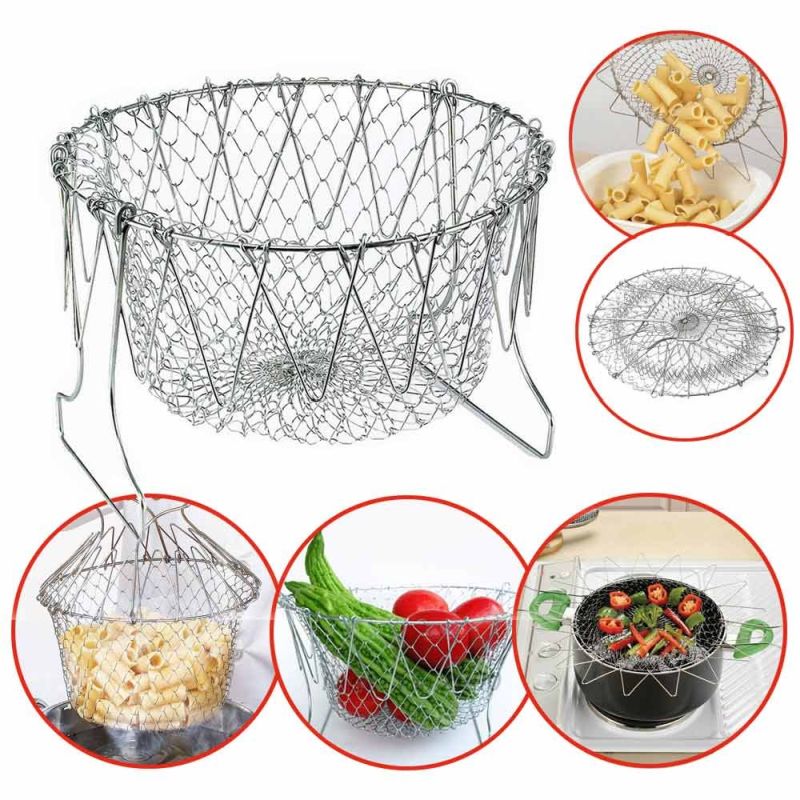 Touchless Kitchen Faucet Adapter
No doubt, a touchless faucet is a worthy addition to any kitchen, but its high cost keeps it largely confined to the fat-pocketed. The Techo Autowater faucet adapter is a solution for the masses, it is can bring touchless functionality to any standard faucet. It will certainly be helpful, and efficient in managing water usage as well. The adapter features LED nightlight, motion sensors and more – take it home and flaunt.
Buy: $70