Halloween is almost here and there's nothing better than celebrating it in the Halloween Town of the 'Pumpkin King'. With all the festivities approaching, the Ill Minster Pub in Dallas has created Nightmare Before Christmas – themed pop-up bar to celebrate Halloween. And it is a wonderful treat for Tim Burton fans.
Incorporating the main characters and the elements of the 1993 Tim Burton-produced film – which celebrates both Halloween and Christmas – the bar has created the setting of Halloween Town for the upcoming holiday.
Life-sized statues of main protagonist Jack Skellington (also known as the Pumpkin King) and the main antagonist Oogie Boogie along with smaller props, paintings of Halloween Town and the townspeople are included in the themed pop-up. The whole bar is lit with glowing pumpkins and spooky lights, inducing the holiday vibe.
Also Read: The Nightmare Before Christmas-Themed Monster House in Arizona
Jack and Sally are standing on the bar counter, holding hands, to greet the customers. Oogie Boogie has tucked himself in a corner, probably waiting for someone to play gambling games with him. There are smaller sculptures of other characters such as the mischievous trio of Lock, Shock and Barrel in a bathing tub. Seems like they are on their way to kidnap Santa Claus. Zero is hanging around too, waiting for his master, Jack Skellington, to give his next command.
The movie-inspired concept extends behind the bar as well, where the bartenders will serve a cocktail menu of drinks inspired by the movie. You can visit this bar during its operating hours, which starts daily at 5 pm and go until midnight every day, except for Fridays and Saturdays when the bar stays open until 2 am.
The bar is currently decorated with Halloween Town-related elements, but after Halloween, the spot will transition away from those bits and replace them with Christmas Town-related features.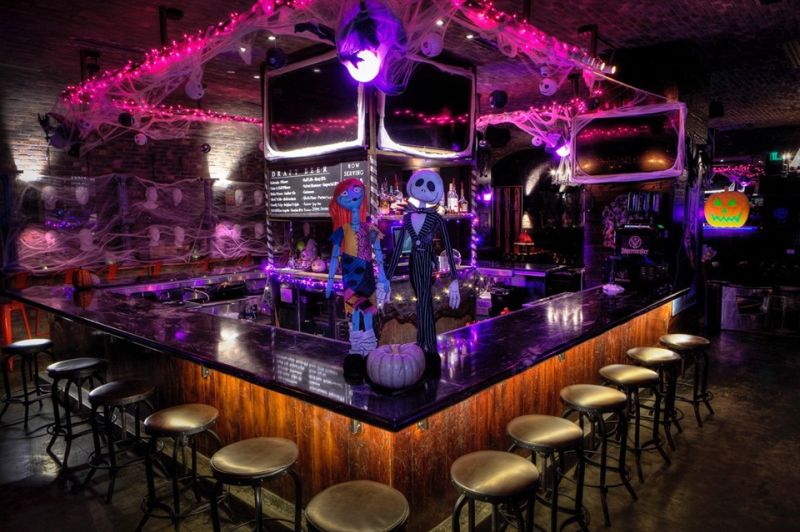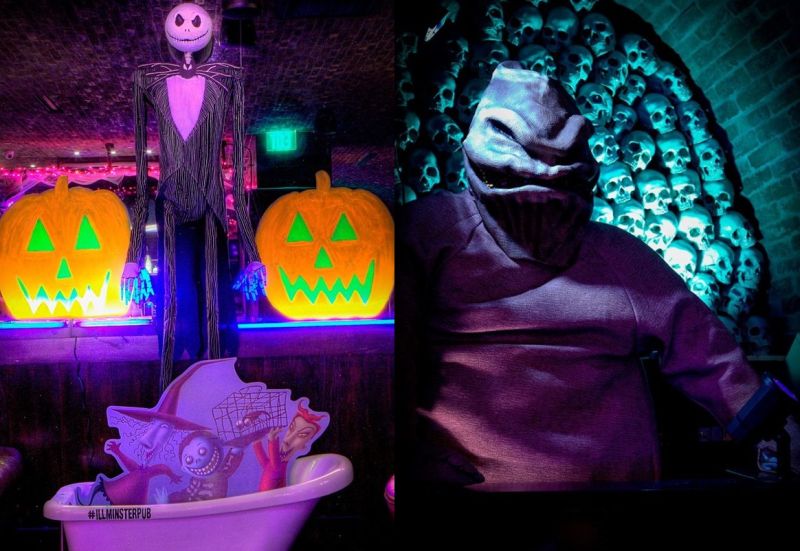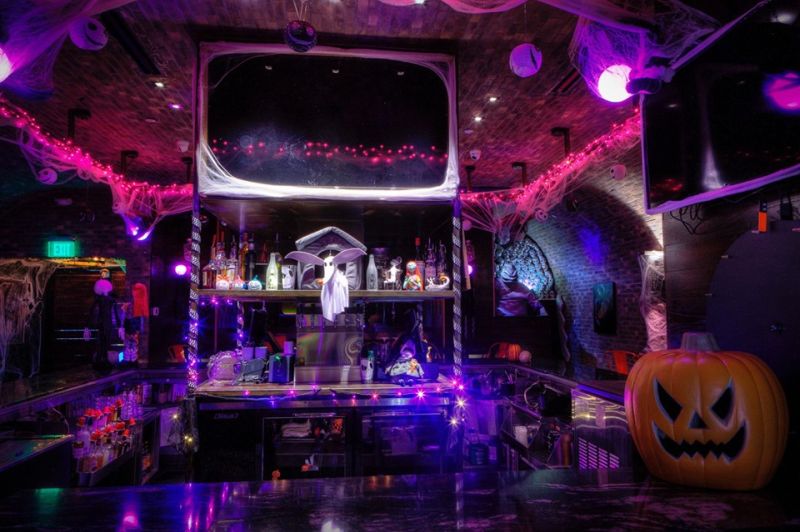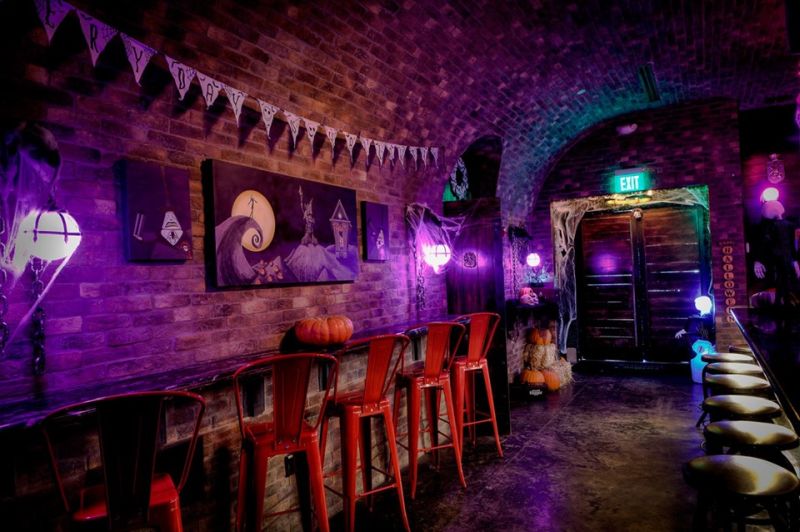 Via: Narcity