It's one thing to embellish your home in Halloween décor theme, and completely another to morph the house itself into a haunting mansion that resembles a monster. Tempe, Arizona couple Jessica Brown and Francis (who are big-time Disney fans) have transformed their home into a monster home themed on 'The Nightmare Before Christmas'. The inspiration is drawn from the Haunted Mansion at Disneyland. No doubt their children (one-year-old and 5-year-old daughters) love it to the core.
Themed after the 1993 classic movie, the monstrous house is called the 'Nightmare Town'. It took the couple almost eight weeks to complete the transformation in collaboration with Aerin and Eric of Therascapes Design. The two-story house's interior and exterior, both ooze a mix of Christmas and Halloween styled decorations.
There are three towering jack-o'-lanterns impersonating as a snowman, series of doorbells leading to the wonderland inside and a headless horseman among other props which grab attention, no matter what. All the characters and statues, stone walls and props are intricately carved and hand-painted to perfection.
Also Read: Culinary Artist Turns Parents' Home into a Terrifying Monster
On the outside, the porch is decorated with skeleton figurines, interactive Jack Skellington prop, and Halloween-themed Christmas trees. The lights illuminate the large fangs of the monster house, while second-floor windows stare at passersby.
The couple generally lights-up the house from sunset to 10 p.m. and they would do so until December 31. One can usually see a crowd swarm up to see the light show every evening.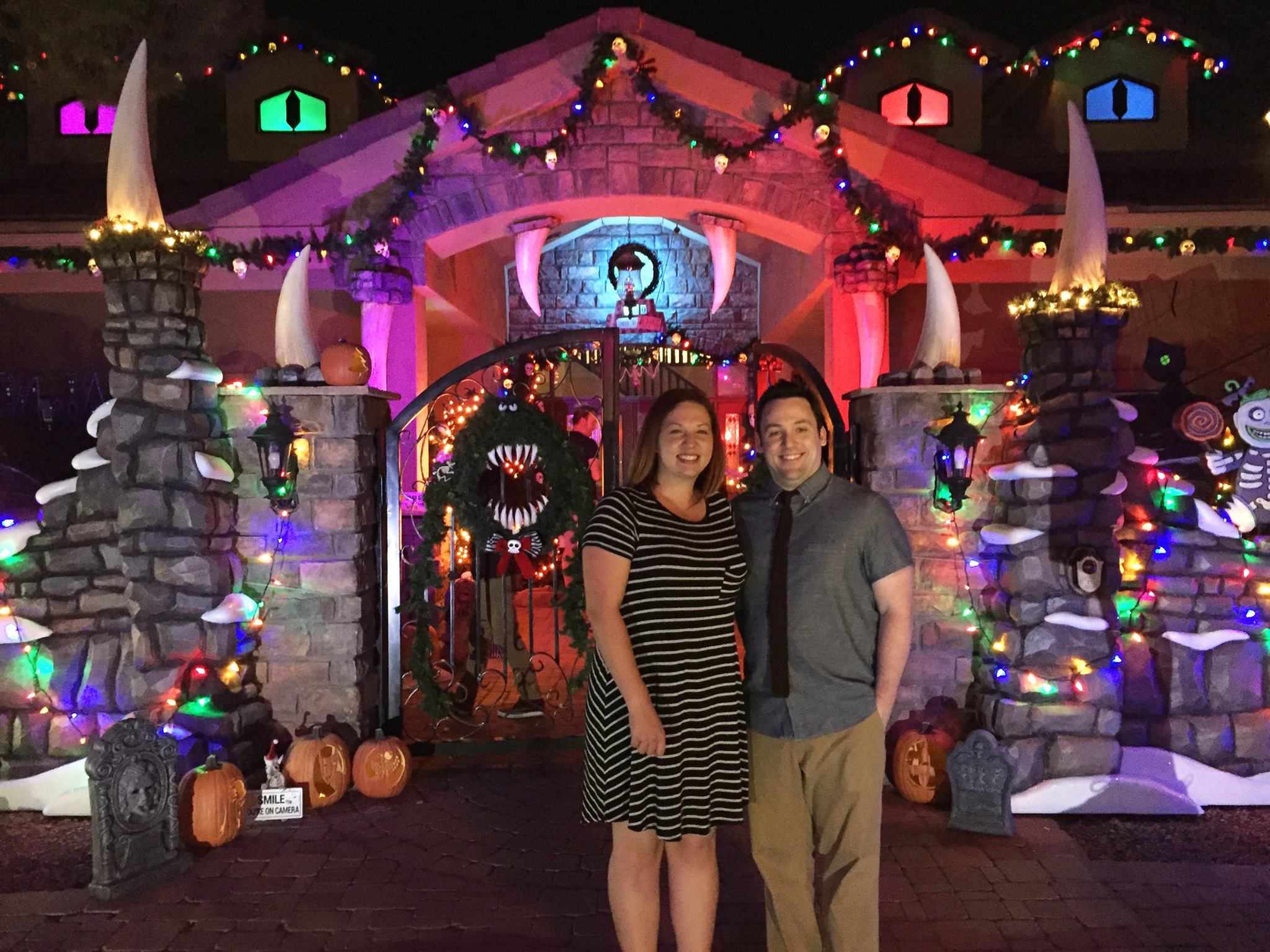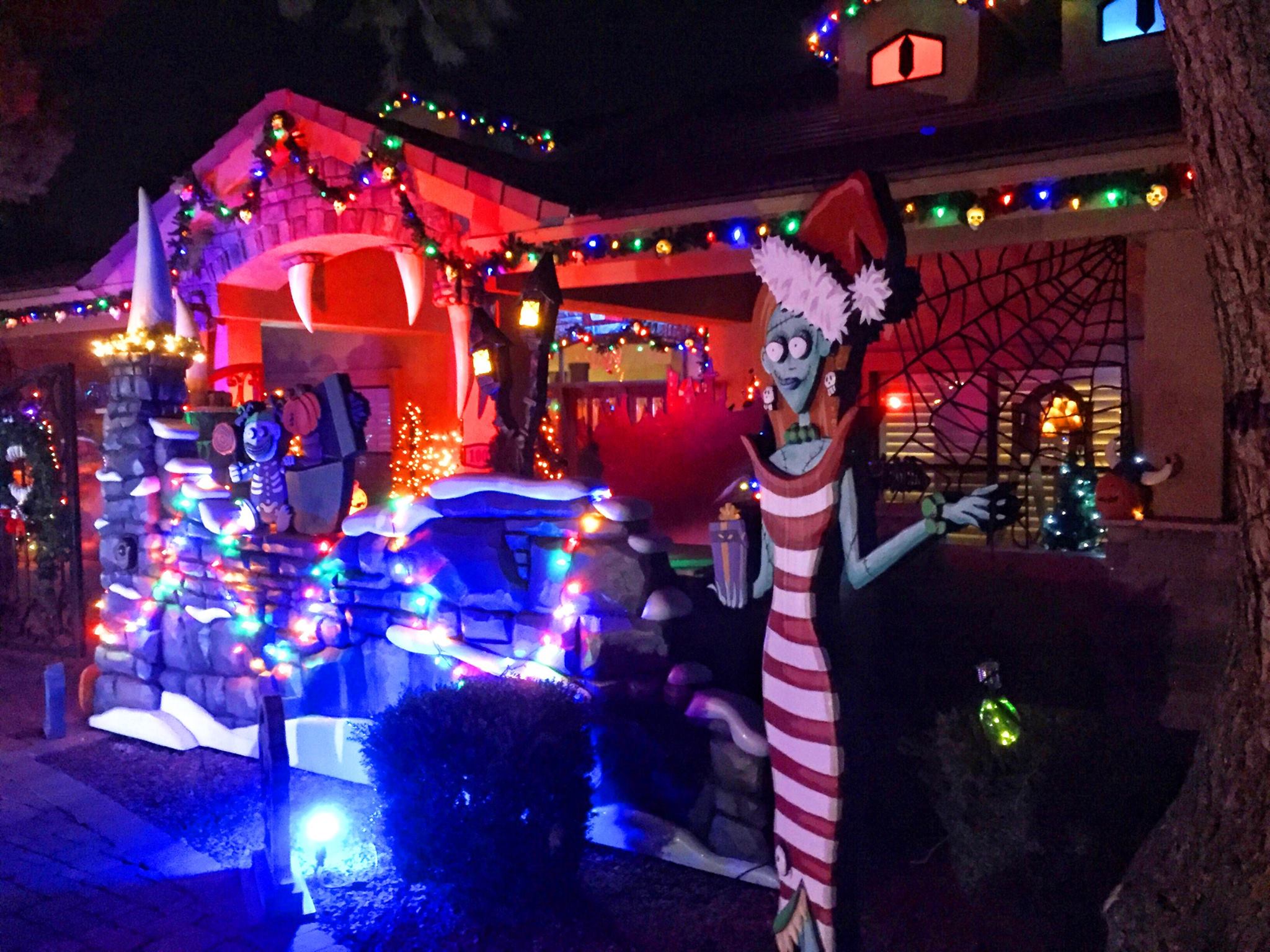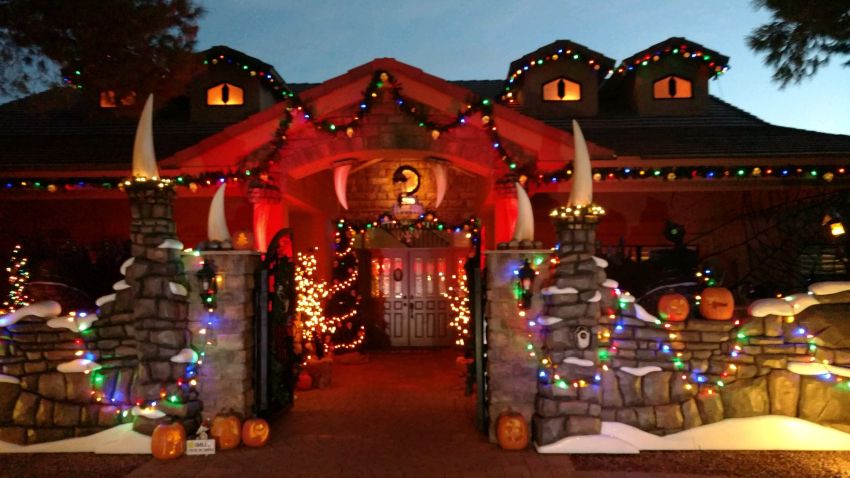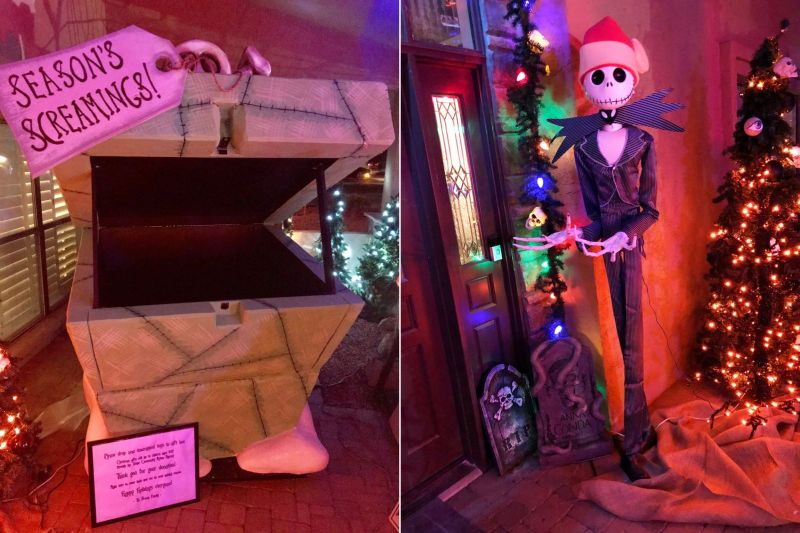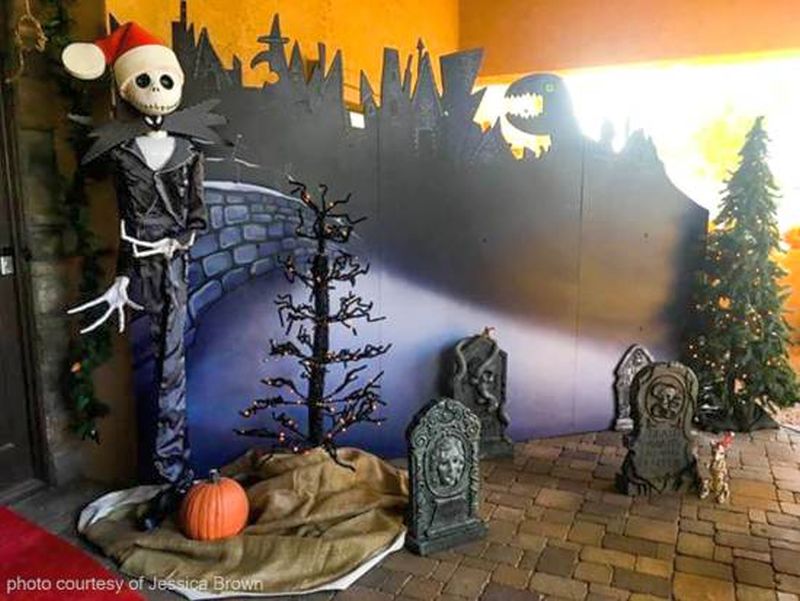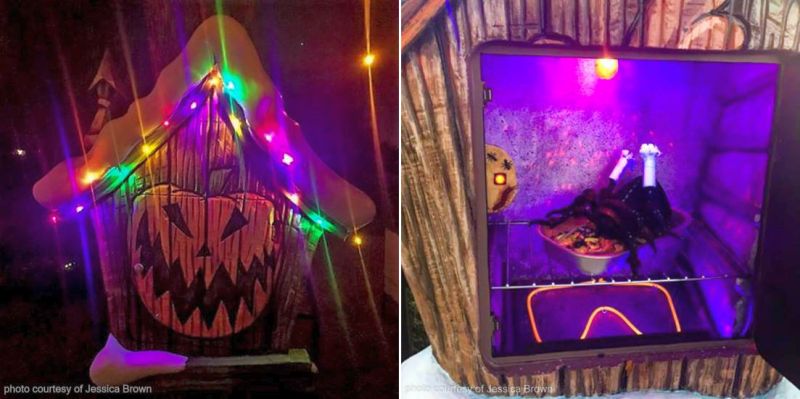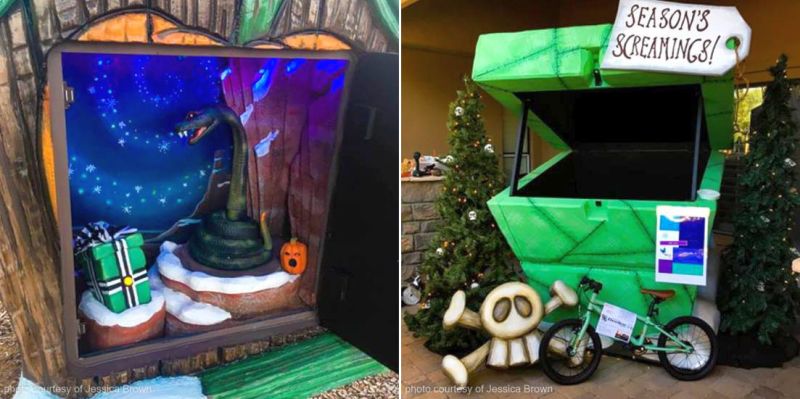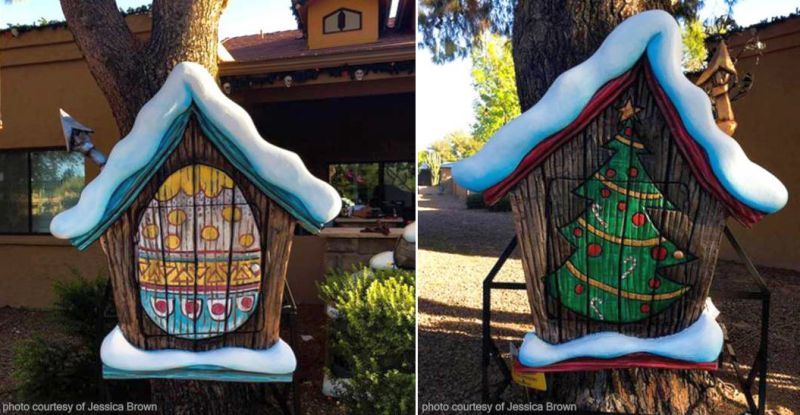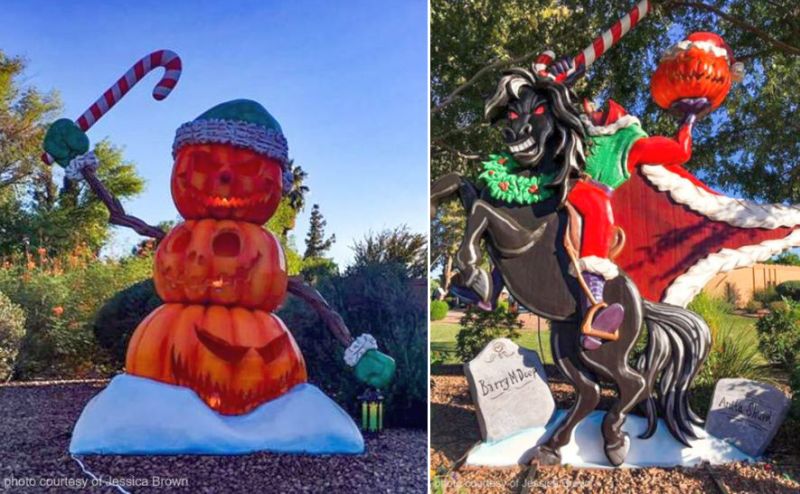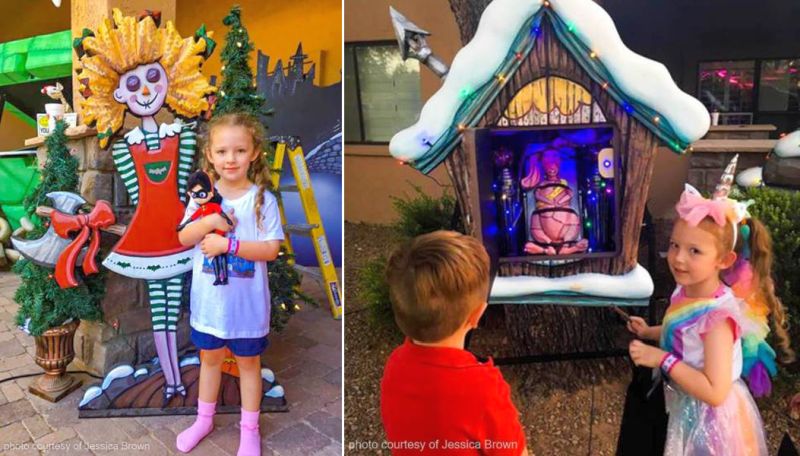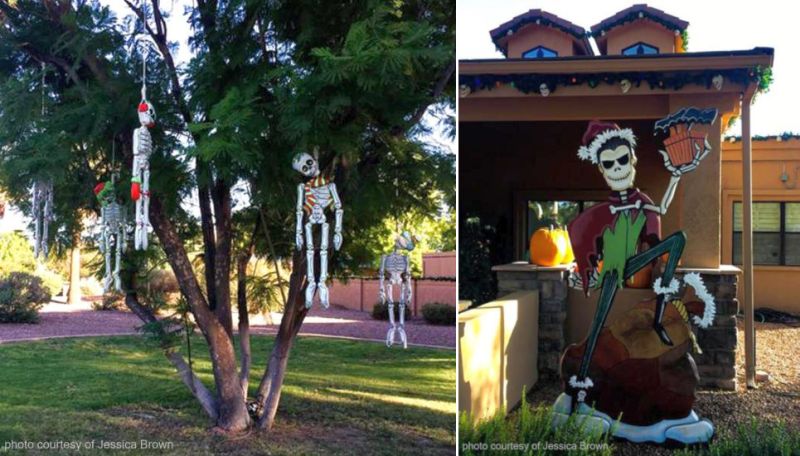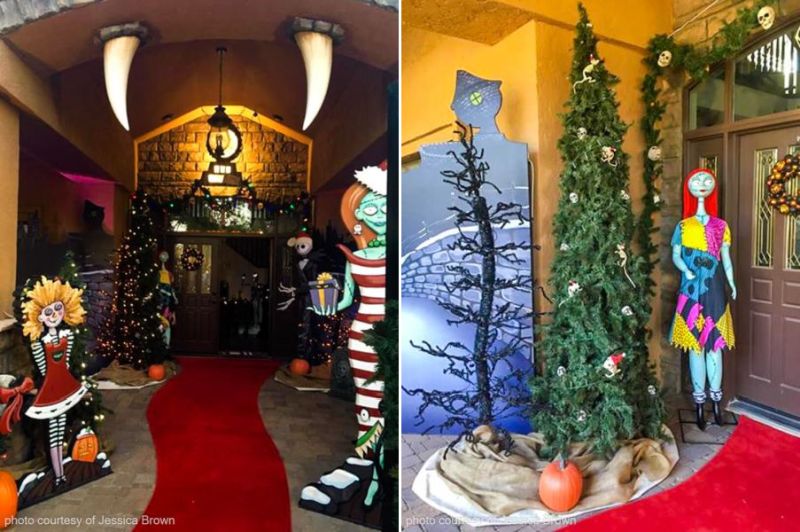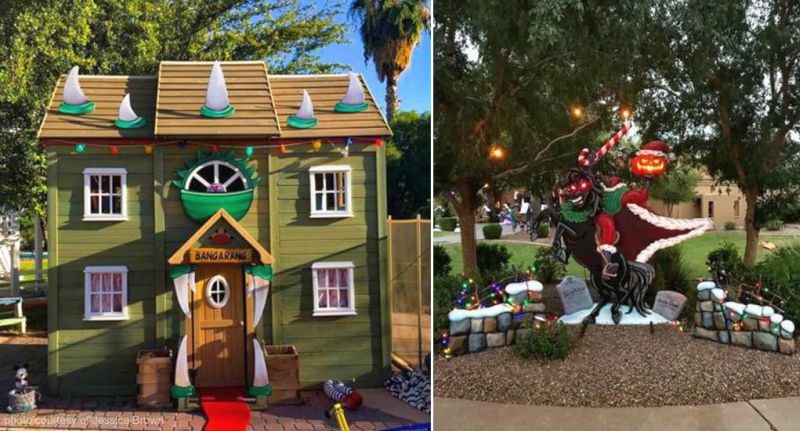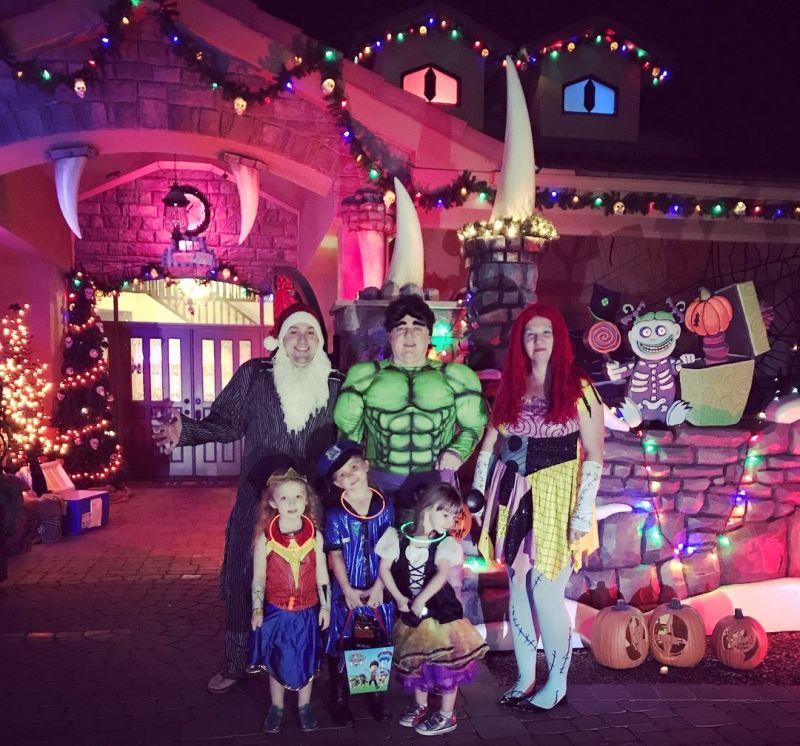 Source: InsideTheMagic