On the 5th anniversary of MB&F's M.A.D. Gallery, veteran German designer Frank Buchwald has introduced Nixie Machine II, a retro sculptural clock made with the help of Czech engineer Dalibor Farny. It has been launched as updated version of the earlier Nixie Machine. This steampunk-style clock is handcrafted out of burnished steel and brushed brass. Nixie tubes are equipped on their top to display time in an unusual way. These vacuum tubes are filled with neon-based low-pressure gas, and inside there is metal mesh anode and layered digital cathode to light up in shape of different numbers.
Its metal base stands over shiny legs that look like tentacles of a creature, while exposed parts and glowing Nixie tubes add industrial charm to the clock. Wi-Fi properties have been added to the new Nixie Machine clock, so that it can update the time automatically. You can either change the smart clock setting manually, or you can use a computer or smartphone. There is a knob on the back of the clock to switch between online or offline functionality.
Also Read: Levitating Nixie clock for geeky home owners 
Renowned watch brand MB&F founder Maximilian Büsser also valued Frank's magnificent machine light, so gave a permanent place to his work in the M.A.D. Gallery. Only twelve pieces of Nixie Machine II clock are created, and all of them will be available exclusively from the M.A.D. Galleries in Geneva, Taipei and Dubai with a price tag of US$32,730.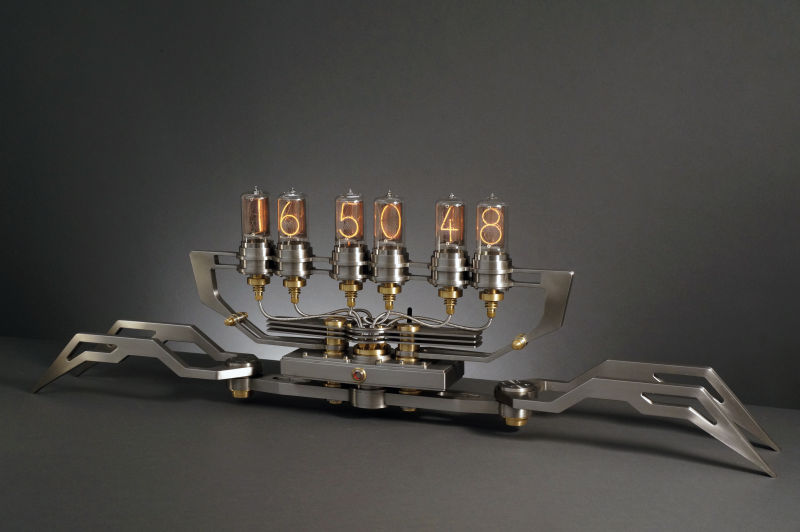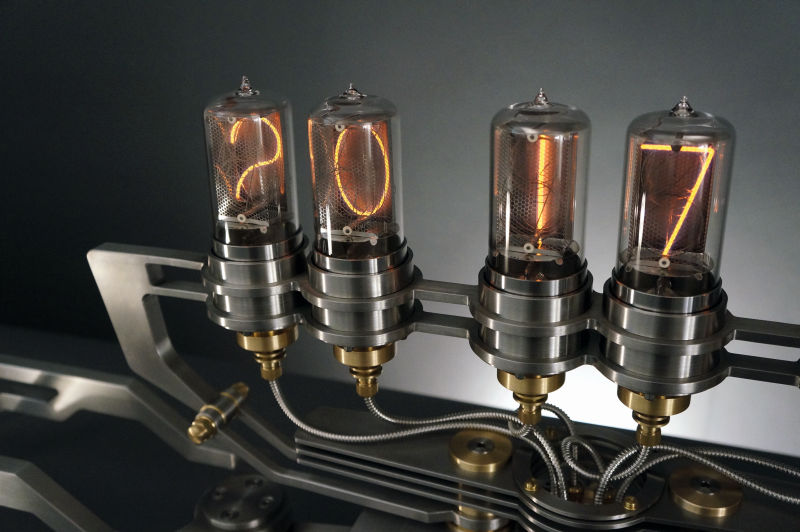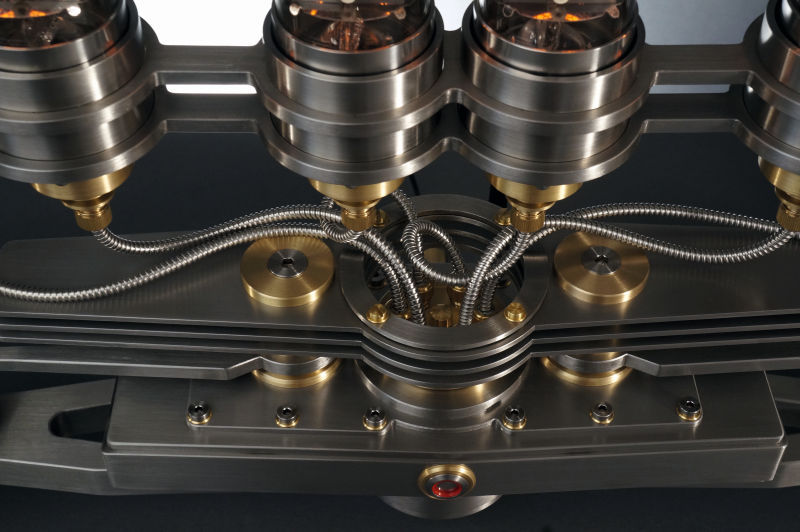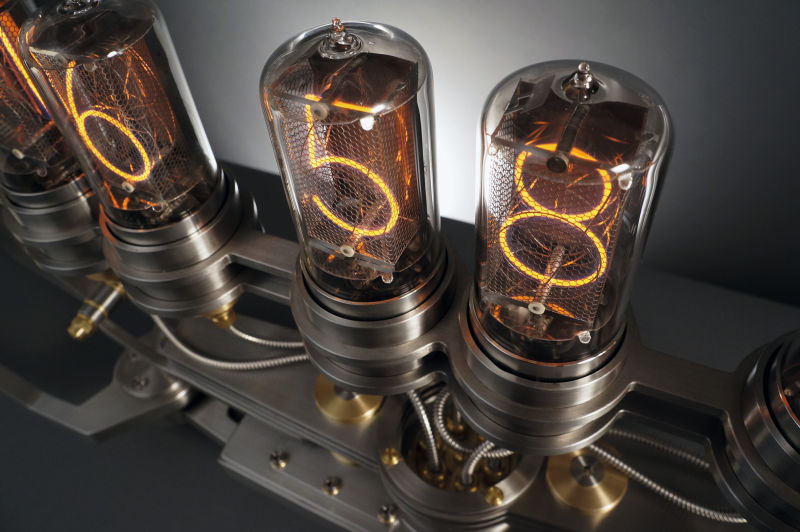 Special thanks to Juliette Duru, Communication Manager at MB&F M.A.D. Gallery for sharing the details