The No Footprint House (NFH) located in Ojochal, Costa Rica is designed by the famous writer and architect Oliver Schütte for Netherlands-based A-01 architecture firm. It features retractable wood slat facade that can be adjusted to change the amount of sunlight, regulate views and manage privacy. Additionally, the high-ceiling design helps regulate airflow in the house in combination with the adjustable facade.
No Footprint House is prefabricated and then transported to the site on a single truck. Standing on small stilts, the house is elevated from the ground to lower its impact on the land. On the inside, an open floor plan layout keeps all the amenities and spaces connected. The white walls and wooden flooring create a charming, modern combination indoors.
The double-layered building envelope comprising a vertical interior structure and inclined facade create a totally unique and customizable living space. Space in-between these layers is occupied by furniture. Built in humid tropical conditions, the building employs passive climate control through natural ventilation and solar shading.
Also Read: Apartment MK by 1-1 Architects is a Floating Structure Standing on Thin Pillars
The adjustable panels on all sides of the No Footprint House are its most moving feature. These panels can be opened or closed individually for regulating outdoor views, adjust airflow, as well as increase privacy and security. Furthermore, there are glass sliders and curtain walls to ensure privacy for owners.
No Footprint House is designed as a prototype which opens up new inspiration for production of a series of building typologies that can be auto-configured with regard to their materialization and desired level of services.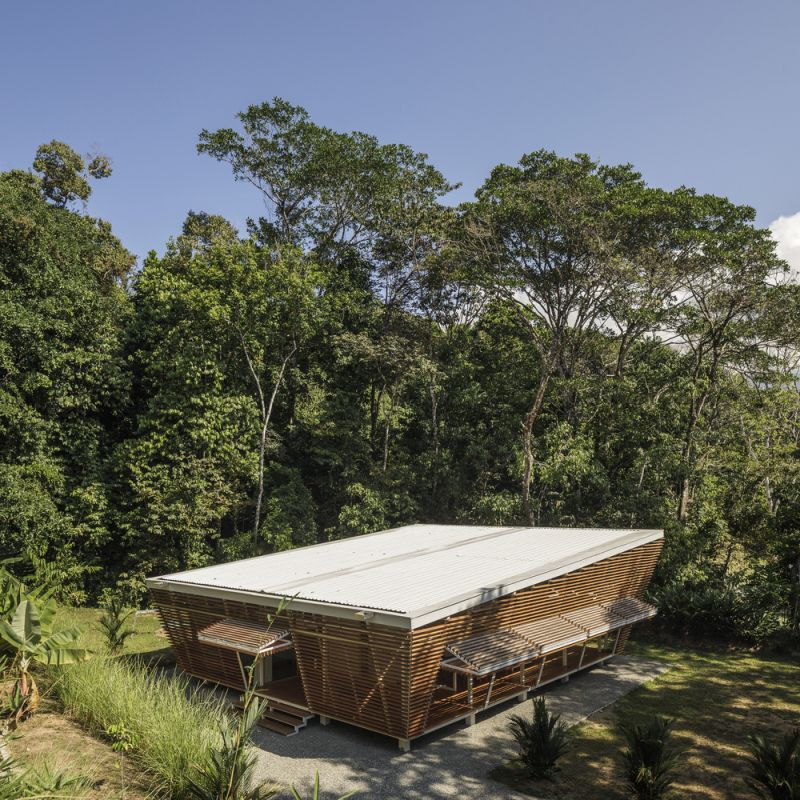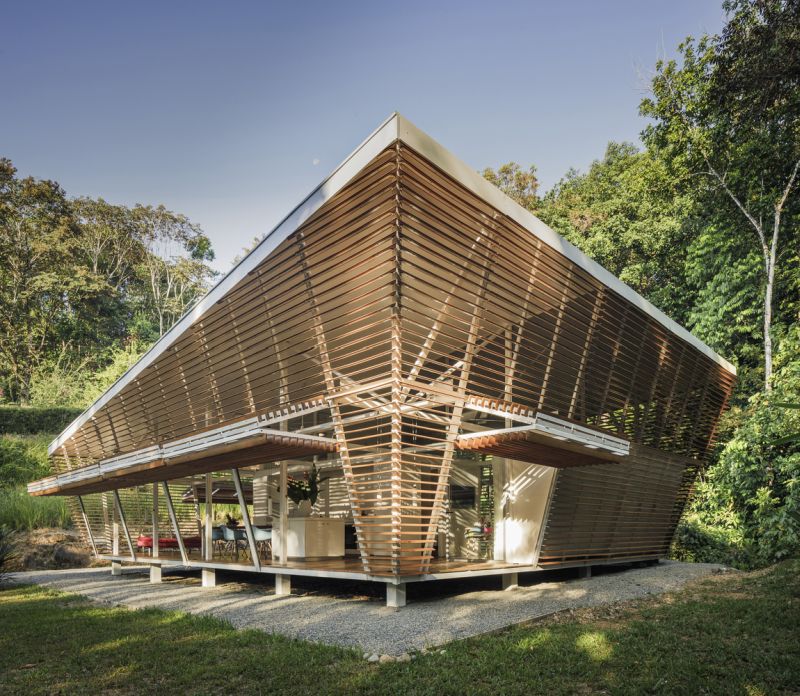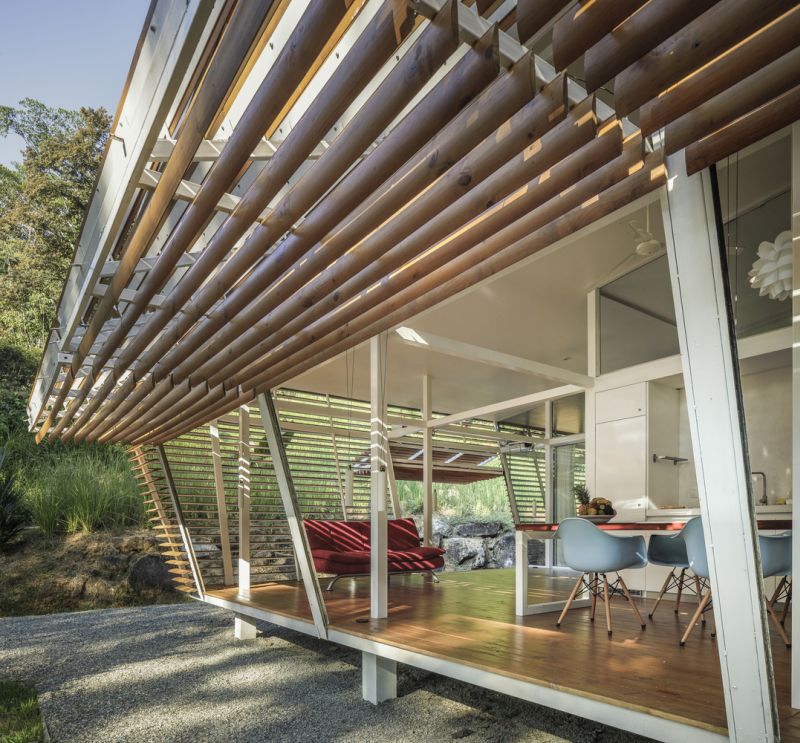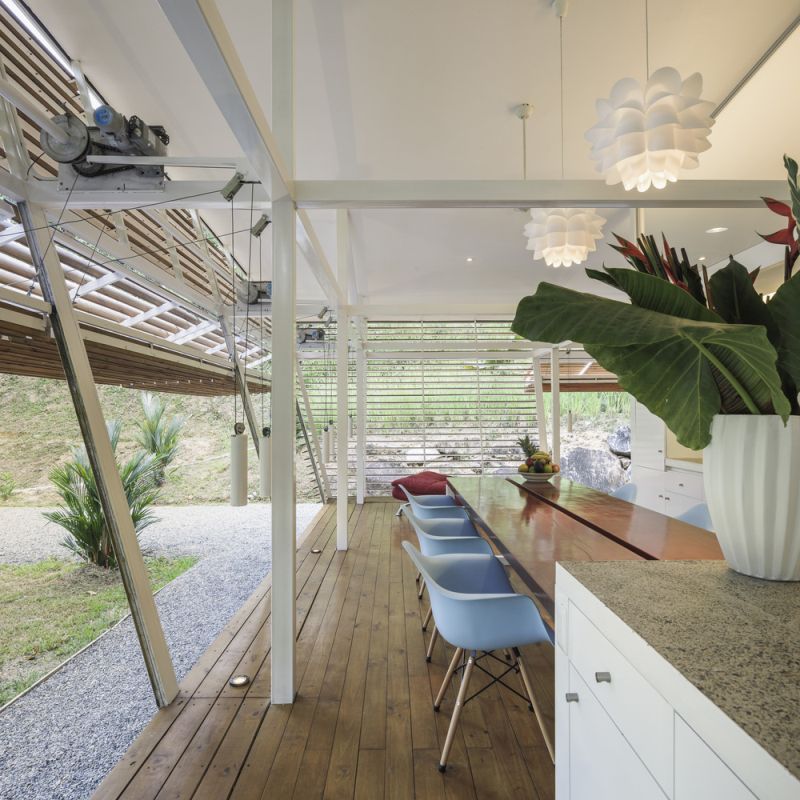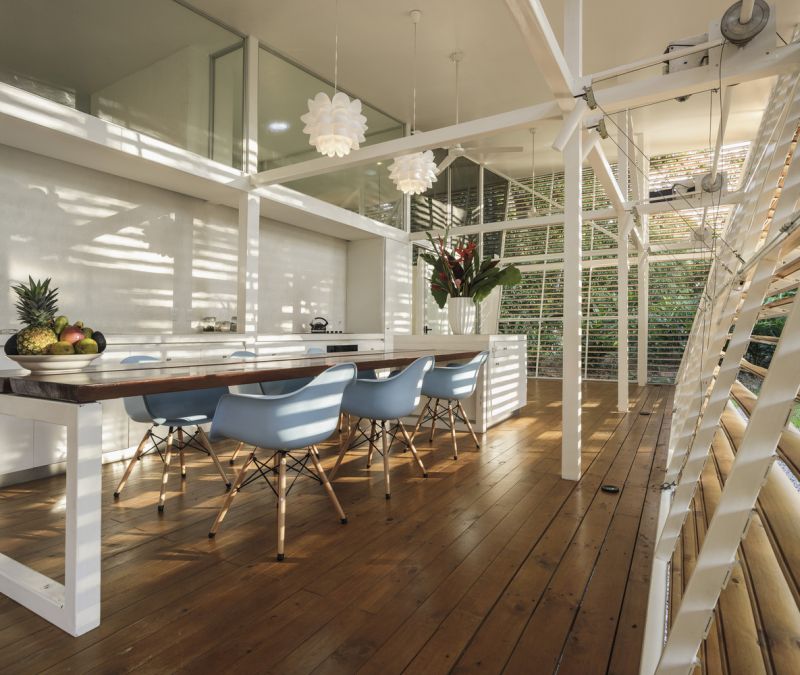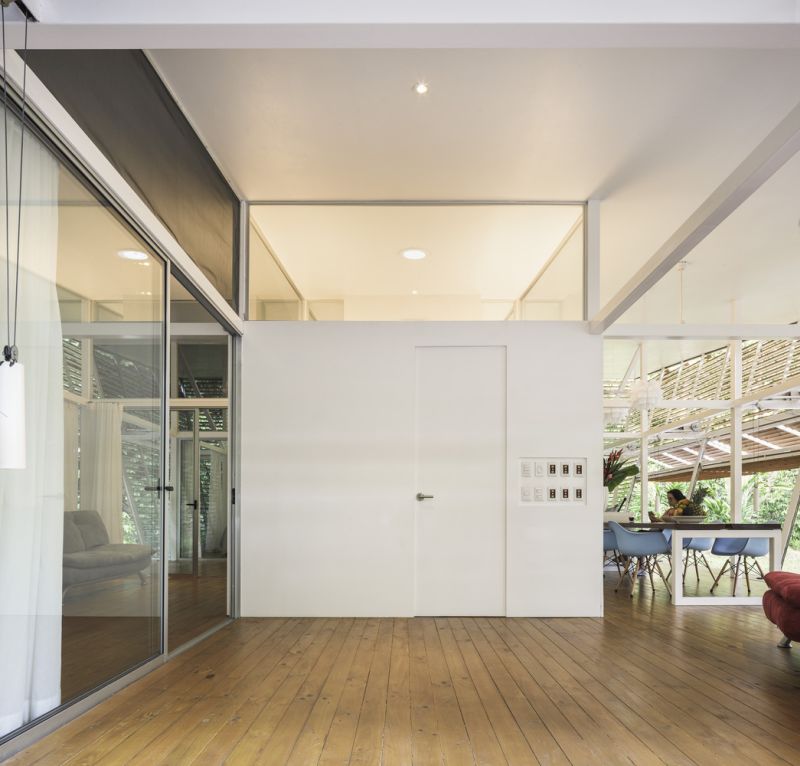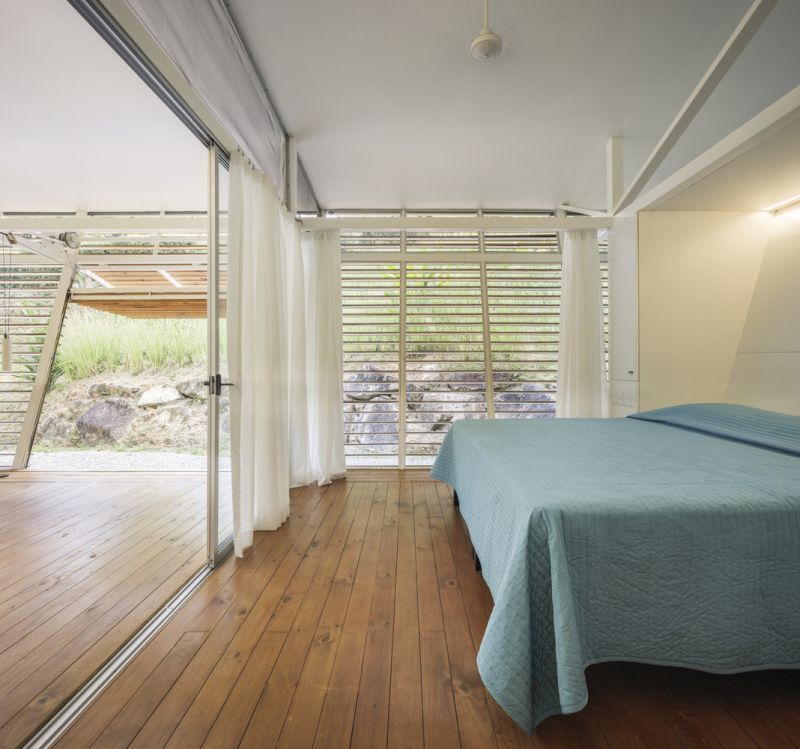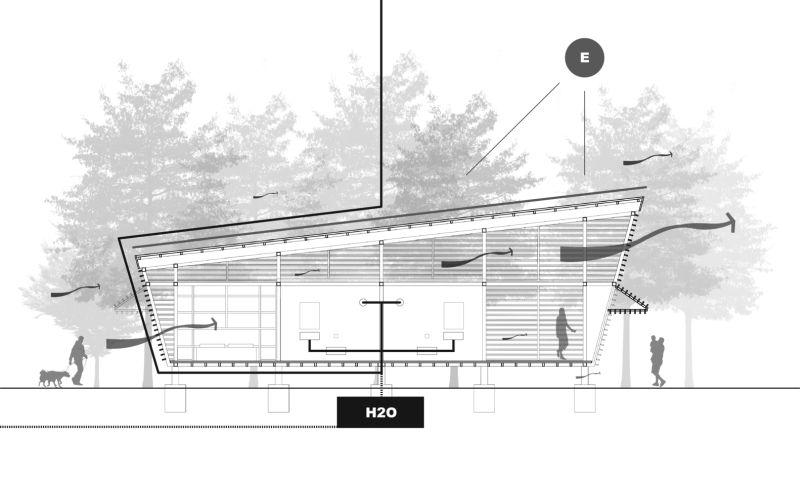 Via: ArchDaily