Located in the Dolomites, the Parc Hotel Florian in South Tyrol is a welcoming destination for mountain lovers. The hotel complex was recently expanded with ten gabled guest suites that are elevated on stilts in order to preserve the greenish ground – the distinctive pride of the property. This new hotel extension is designed by the Italian studio Network of Architecture (NOA*).
They have opted for a unique design that seems inspired by the modern treehouse cabins elevated from the ground on stilts. The new suites are constructed separately from the main hotel but are still connected to the existing structure, which provides a sense of continuity and takes on a fresh architectural concept.
The pre-grey wooden façade adds a rustic charm to the exterior design while large glass windows maintain modern elegance. The interiors are also designed to keep up with the distinctive aesthetic. There are subdued green walls and ceiling contrasted with black trim.
Also Read: Casa na Terra Underground Hotel in Monsara, Portugal is an Architectural Feat
From the living area to the bathroom and bedroom, all the living spaces merge together seamlessly. Only the toilet and bidet is designed as a self-contained unit. There is also an external terrace area with a hammock-like mesh to relax.
These modern treehouse cabins on stilts have been completed in August 2020. The distinctive interior color concept and architectural touches are some highlighting design features of these treehouse cabins.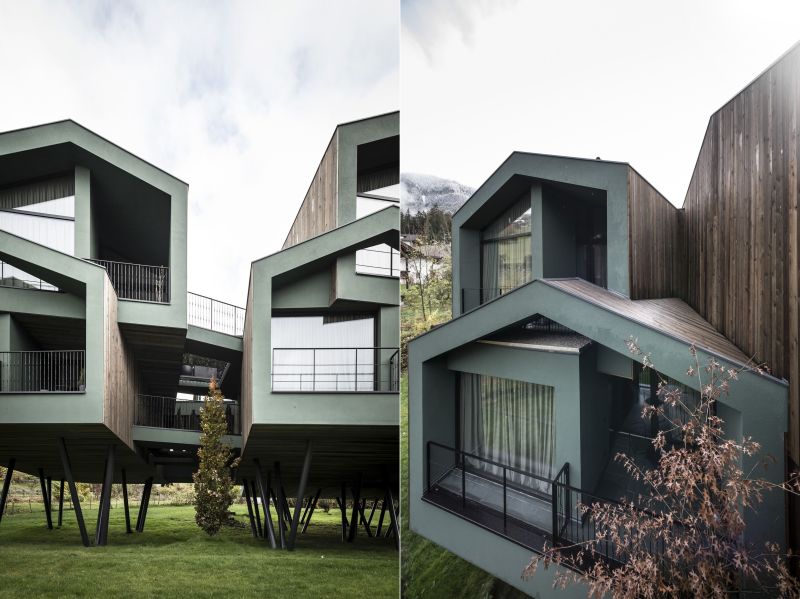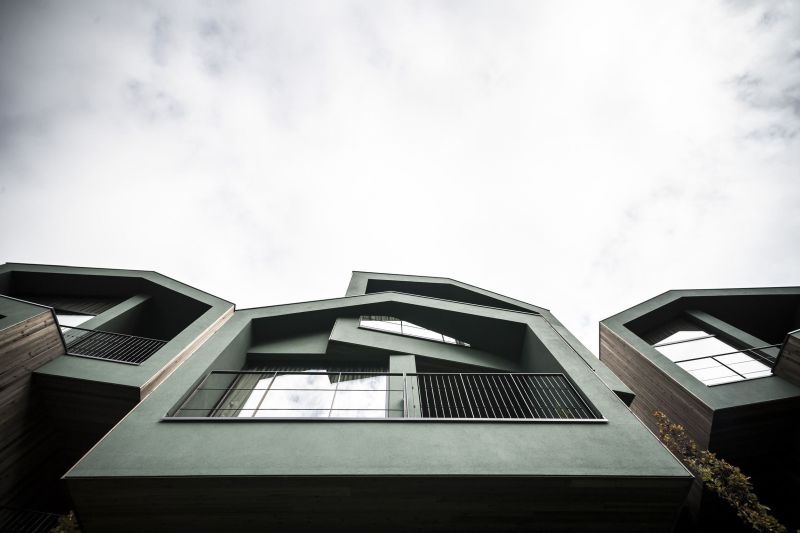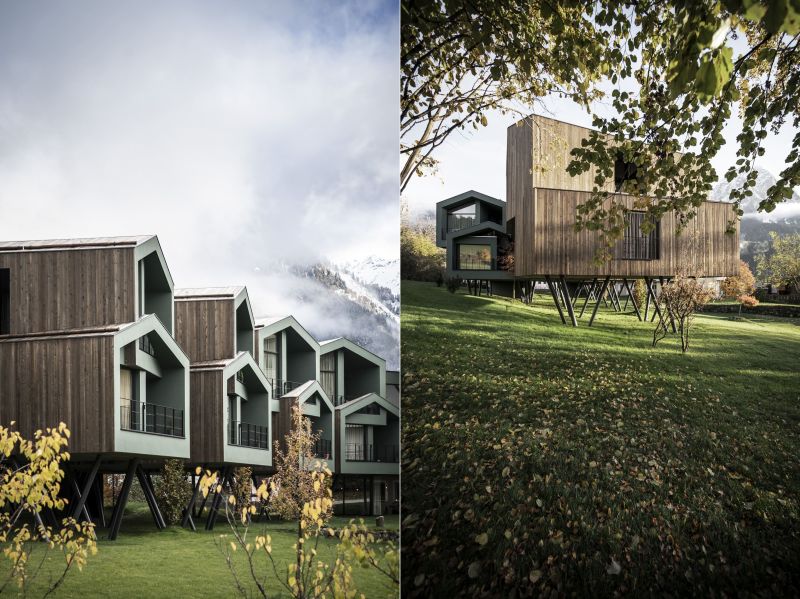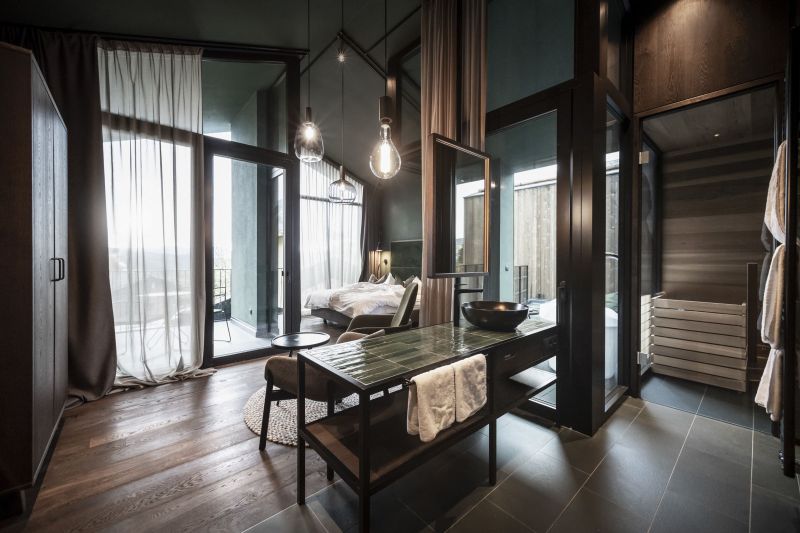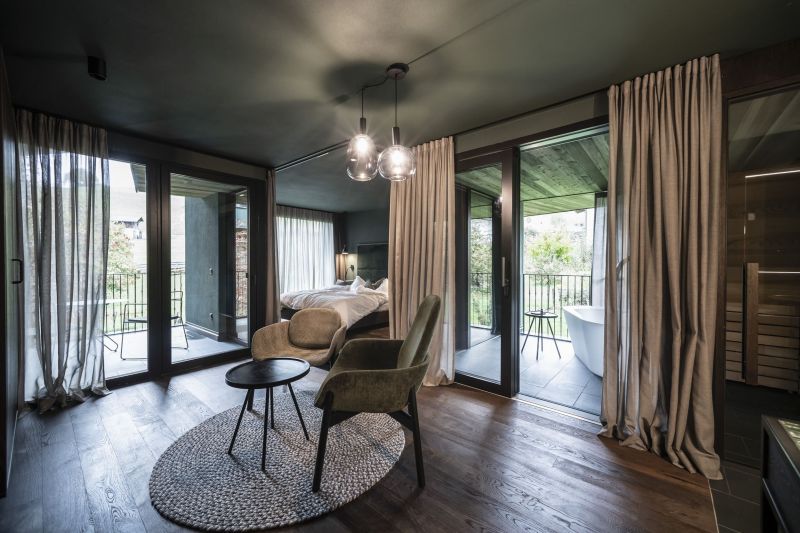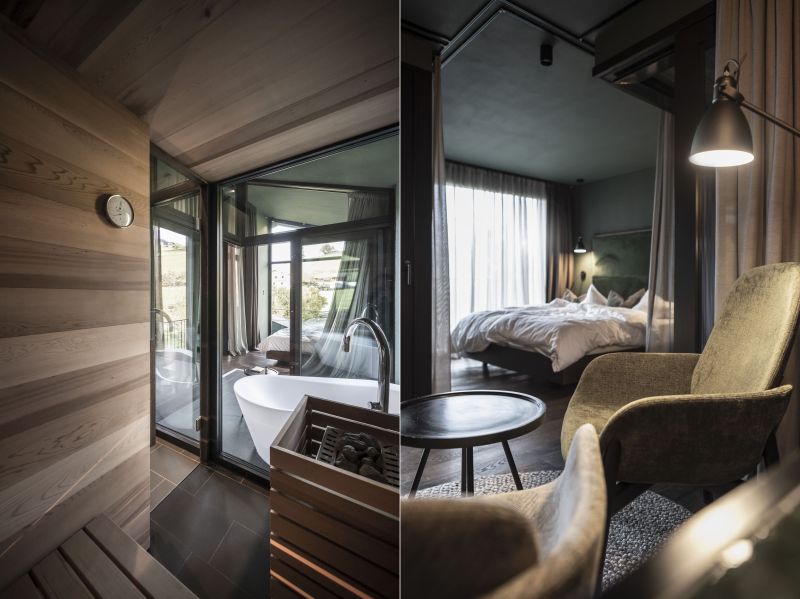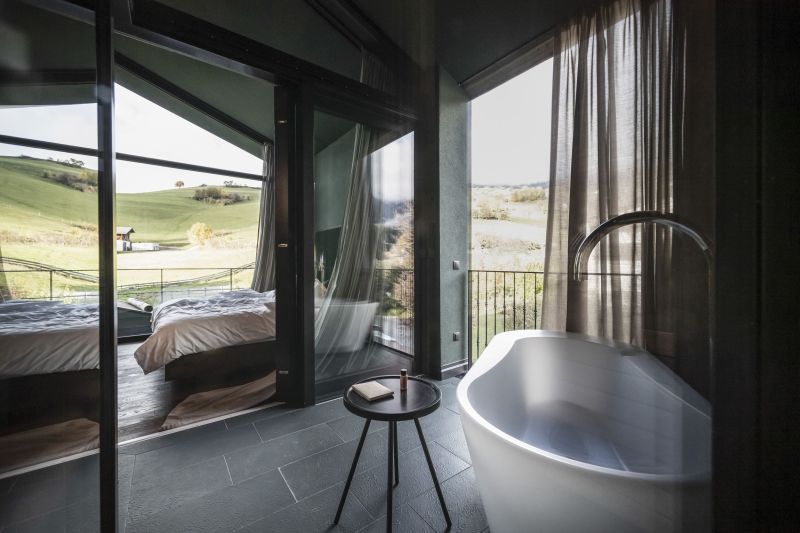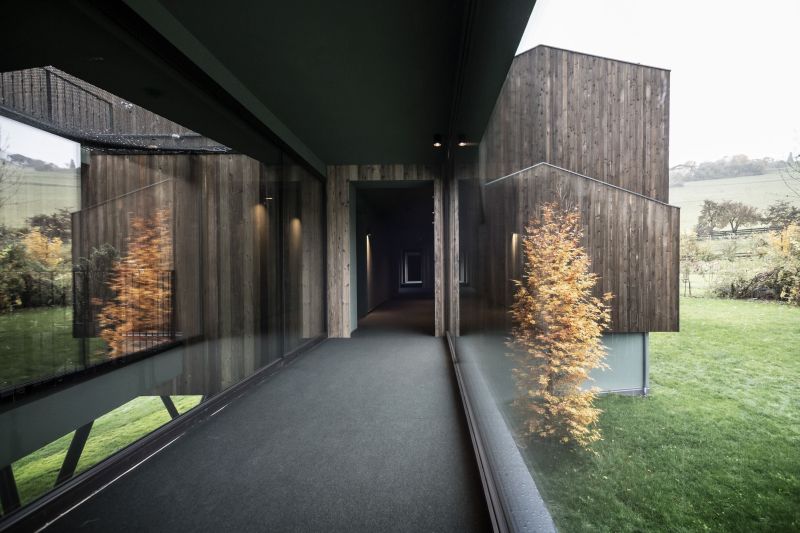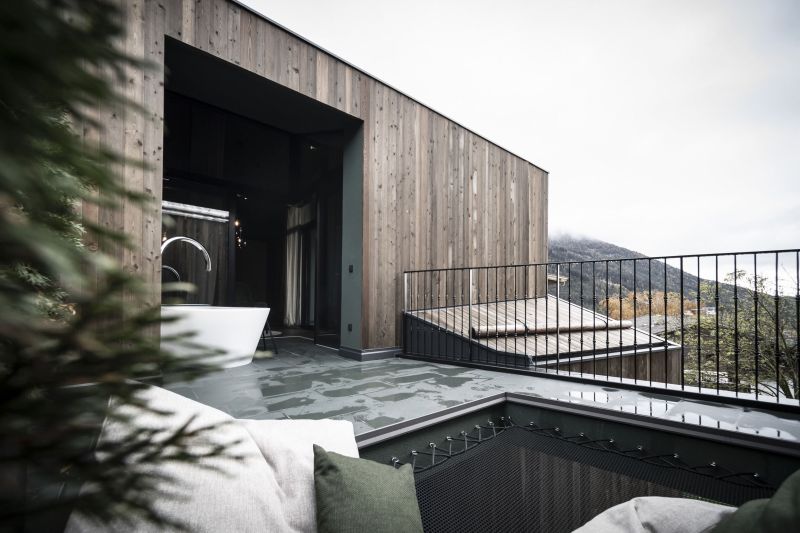 Via: Dezeen