Dutch brand NotOnlyWhite has unveiled its latest Scape vanity collection, designed by Joost van der Vecht. The entire collection is made from HI-MACS acrylic stone that forms extremely hygienic non-porous surfaces to repell water stains. Due to non-absorbent surfaces, the wash basin collection is easy to clean and maintain.The Scape collection comprises two basin series including Scape Monolith and Scape Wall-Hung.
The former features three free-standing basin units, while the latter consists of two wall-mounted basins. The Scape Monolith forms a single rectangular block in Black HI-MACS, forming a slim structure with 12-mm outer edge. The inner portion of the basin is available in three different options: grid or blocks, Hi-MACS Alpine White or single piece of Bianco Carrara marble. Anyone of these materials can be select as per your preference for giving classy appearance to your bathroom.
On the other hand, the Scape Wall-Hung comes in HI-MACS Alpine White. This model also offers the option of either a grid or block inlay, the latter of which allows the basin to be separated into two parts. Moreover, two wall faucets can be added to complete the look of these sophisticated vanities. Both designs will help you to give elegant makeover to your bathroom with their minimal yet exclusive layouts.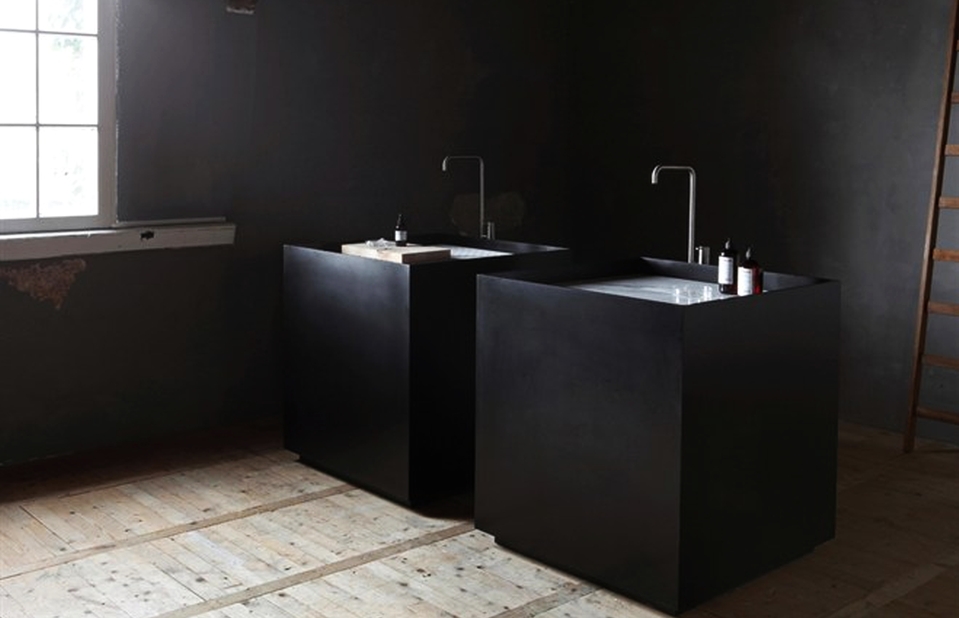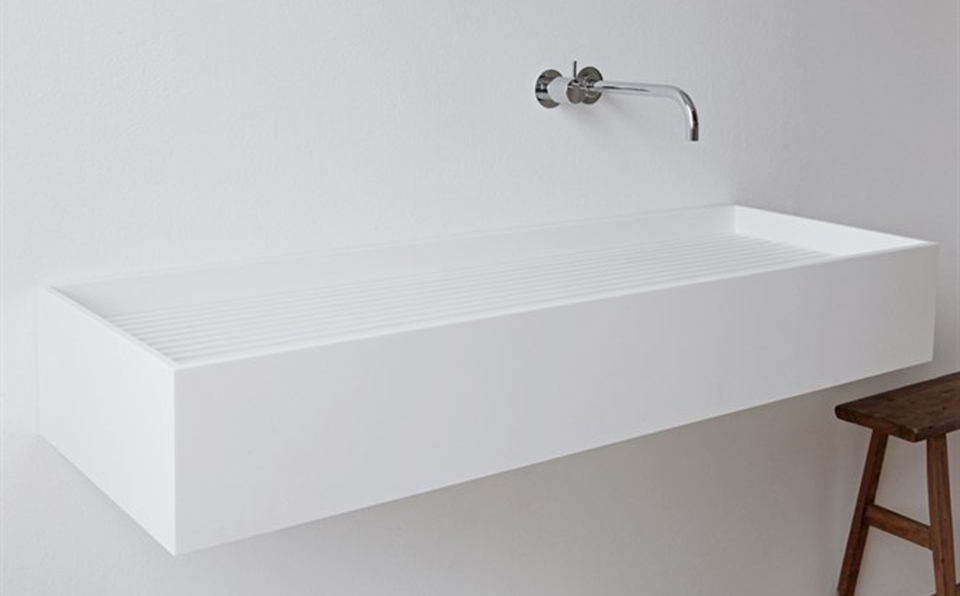 Source: HI-MACS