Ever since the panic created by the COVID-19 outbreak, we all are quite cautious of the air-borne viruses and pollutants that could harm our health. To combat the invisible germs and bacteria in the air, Italian company Falmec has come with a sleek Oceano E.ion Range Hood that can sanitize the surrounding air.
Integrated with patented bipolar controlled ionization technology, this latest range hood has been designed to recreate a kitchen environment with atmospheric ions that are found in the natural phenomena, such as waterfalls, lightning, and sea waves. These ions can naturally reduce the unpleasant smells, pollutants, and irritants, such as dust, bacteria, exhaust gases, chemicals, etc. to keep the kitchen clean.
Besides, it even optimizes ionic balance that involves a considerable benefit on one's psychophysical well-being, mood, and concentration. Characterized by sleek and geometric design, Oceano range hood can aspirate along with its complete extension. Hence, reaches out a much wider suction surface.
This range hood is also integrated with a sensor with a visual leaf display that measures air quality. This means that the device can even detect the presence of odorous gases, volatile organic compounds (VOC), pollutants, formaldehyde, and cigarette smoke present on the air. Hence, it's an excellent indicator of measuring domestic air quality. This information is indicated by the color of the lead that turns yellow to green when the environmental air conditions are improved.
Also Read: Falmec's Spazio Range Hood with USB Ports and Tablet Holder
All thanks to its automatic function, the sensor can detect a deterioration in the quality of the home. That's when, the hood automatically turns on, purifying and sanitizing the air.
Available with optional built-in lighting features, the Oceano range hood seems to be a perfect addition to modern smart homes. Find more information about this exclusive range hood on Falmec's official website.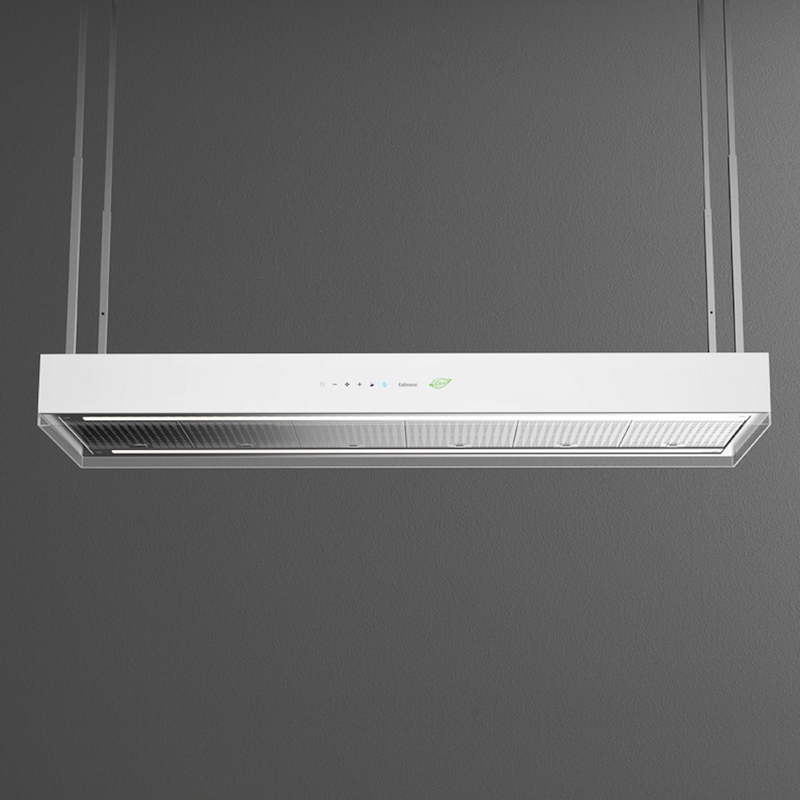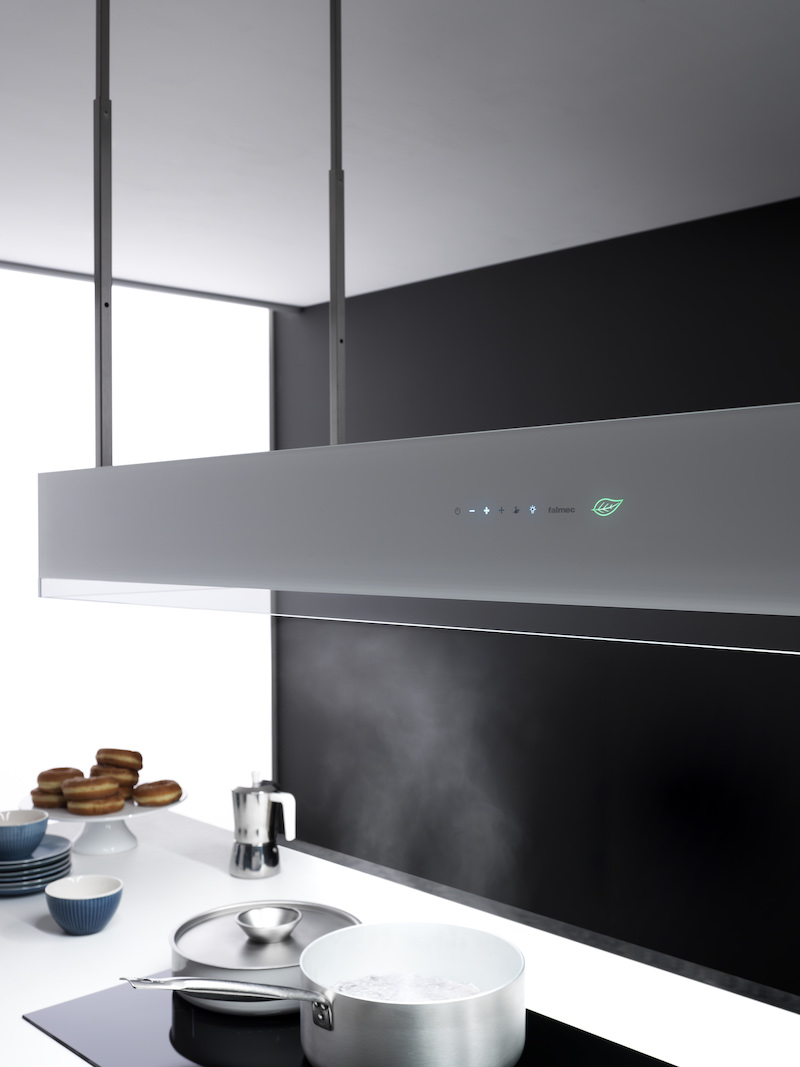 Via: ArchiExpo