We all are fascinated by the idea of living outdoors, may be this is the reason we always tend to move out of our houses for outdoor picnics, camping or simply grilling at lawn. To make your outings more exciting Germany-based designer Michael Schmidt of OCQ, a kitchenware manufacturer, has recently created the Bbqube Outdoor Kitchen that blends the art of barbecuing with entire process of cooking. It is not only made for barbecue, but also to bring the entire process of cooking from food preparation to enjoying meal outdoors. So, you can enjoy the home cooked meal in style when you're out camping with family or friends.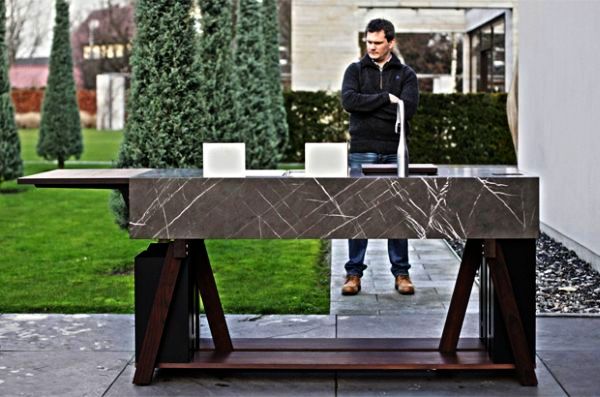 The concept of archaic-like design of the bbqube is actually derived from original form of indoor kitchen. This kitchen measures about 70 x 28 x 11-inches and can be easily installed/uninstalled due to its sustainable design, thus making it an easy to carry kitchen for any outdoor location. The counter top is composed of stone panels of 10mm thickness, which are glued together on a steel frame at an angle of 45 degree, and sits on two three-legged trestles made of solid wood.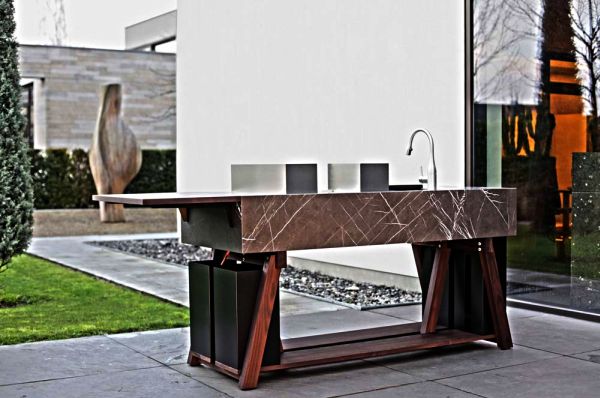 These trestles are treated with oiled solid wood to make it strong enough to withstand any weather. The outdoor kitchen included a sink, a grilling section with both charcoal and gas combination, and a flat platform for cooking preparation. This same platform can also be used as a small dining area for having meal with your family once you are done grilling. A garden hose can be connected to the kitchen for water supply to its sink from any external water source.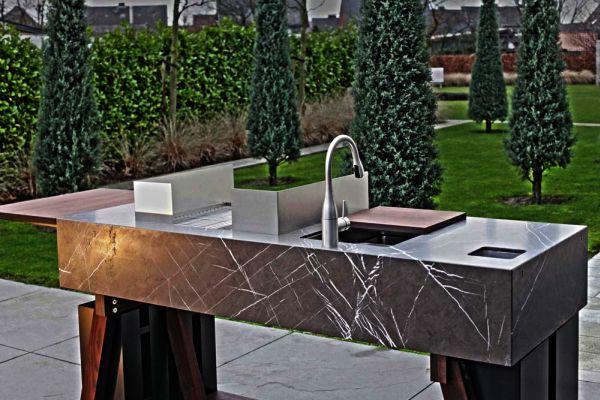 Due to its amazing design and concept this outdoor kitchen was awarded with Interior Innovation Award 2014. The Bbqube unit comes in two different versions- Graphite Brown Version with satin-finished limestone and Stainless Steel Version with a matte black finish of cooking stove. You may pick anyone to impress your guests with your grilling techniques on this exclusive outdoor kitchen of yours.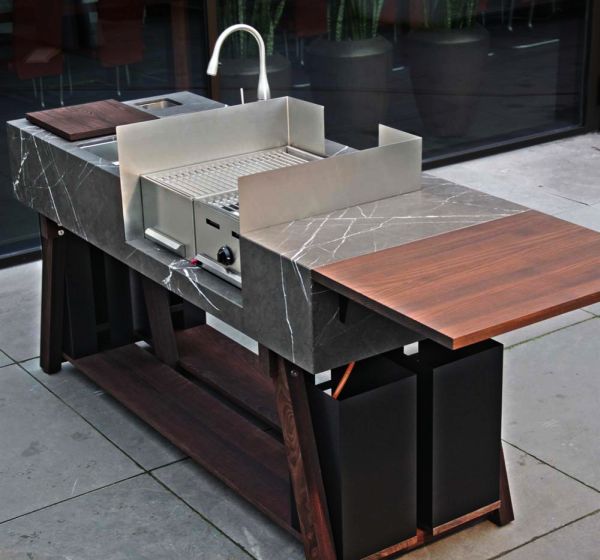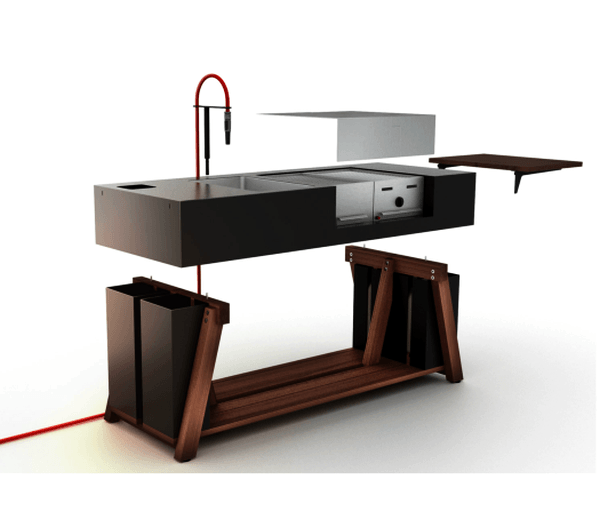 Credit: ArchiTonic