Vancouver-based Robert Carlson has founded Odyssey Teardrops with the idea to realize his passion for woodworking and trailers. After getting inspired by vintage teardrops online, he has custom-built a teardrop trailer featuring a slide-out bunk bed and several other personalized features. It is like a fully-equipped family camper that serves as a luxe alternative to camping tents.
Each Odyssey trailer has a thoughtfully designed full galley kitchen with useful features encased in a custom cabinet arrangement. There is a slide-out camp stove and cooler trays, three storage drawers, a sink with 3-way faucet, built-in lights, and several other features to cook food with ease.
The sleeping area has also been considered carefully. The main cabin accommodates up to two people while the slide-out bunk bed with tent provides a safe sleeping space for kids. There is also a large skylight included in the design to improve the living environment.
Also Read: TinyCamper's MINI is a Compact Teardrop Trailer with Modern Features
The Odyssey teardrop trailer is handcrafted from pine, birch wood and anodized aluminum by the master craftsman. Weighing less than 1,600 lbs, it is easily towable and can be hauled to any desired place.
Odyssey Teardrops is a small family business, designing custom teardrop trailers in limited quantities. They are currently offering two models, including this large one with a slide-out bunk bed priced at $19,499. Check out more information on their website.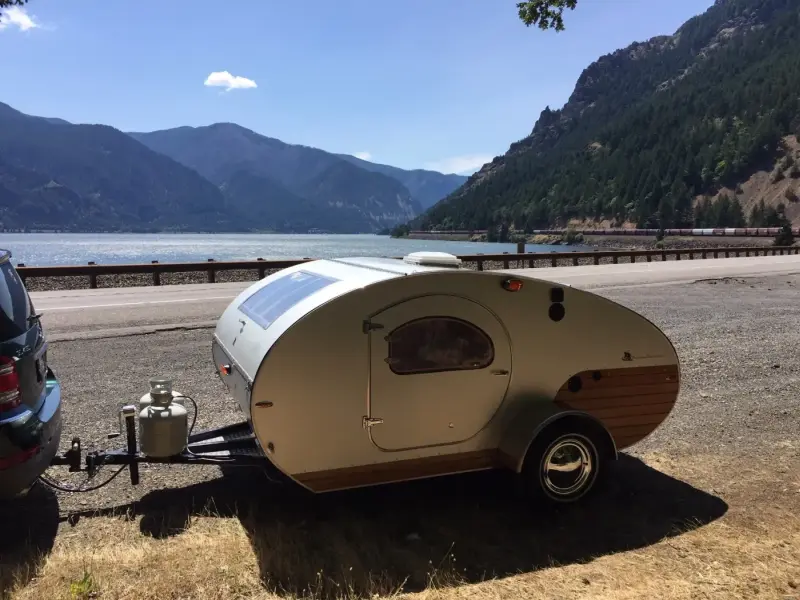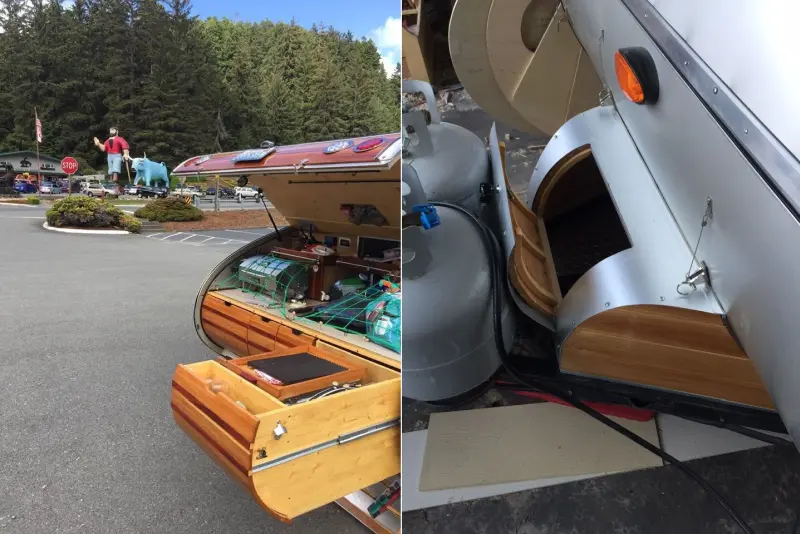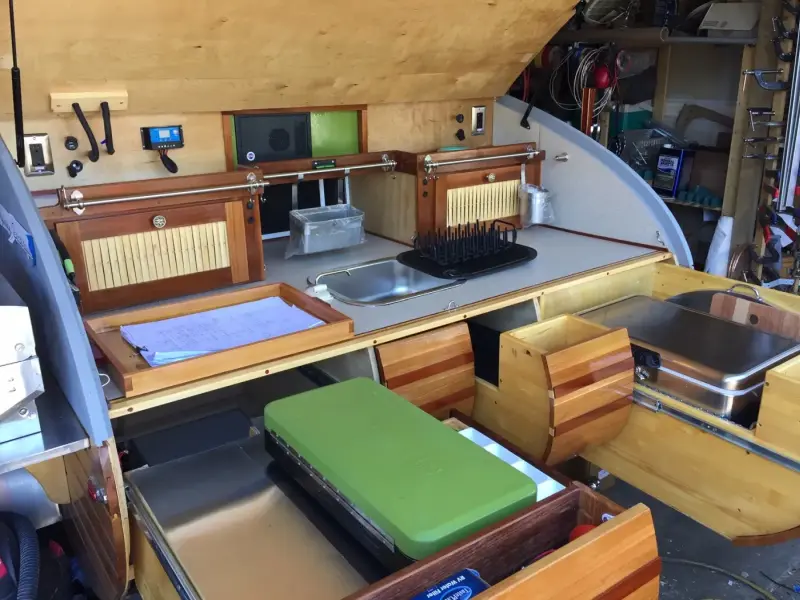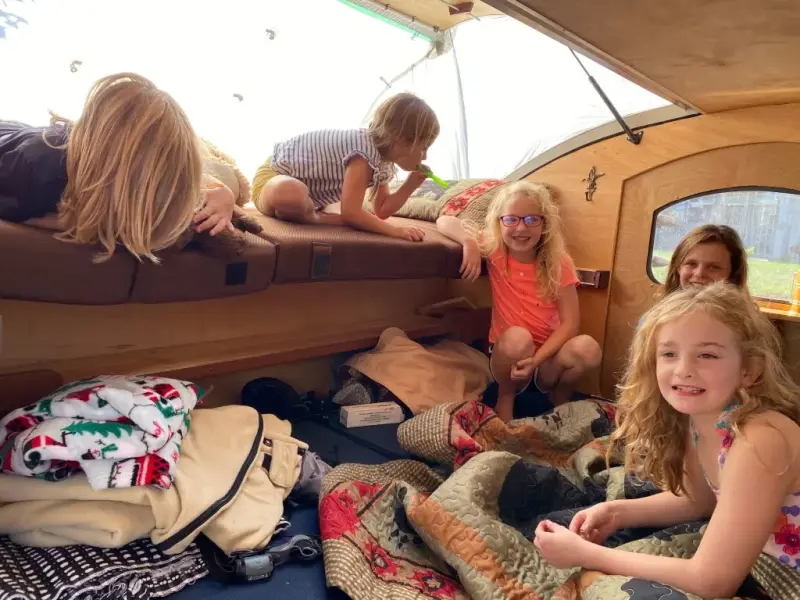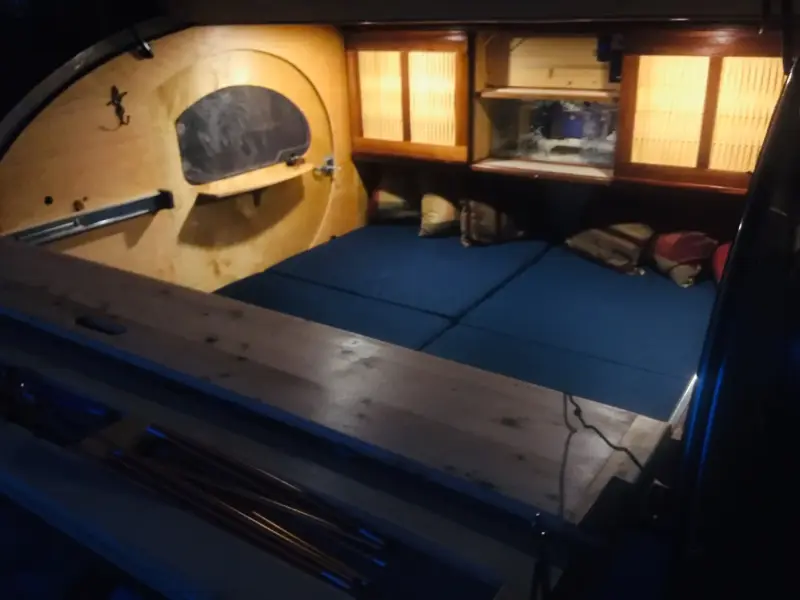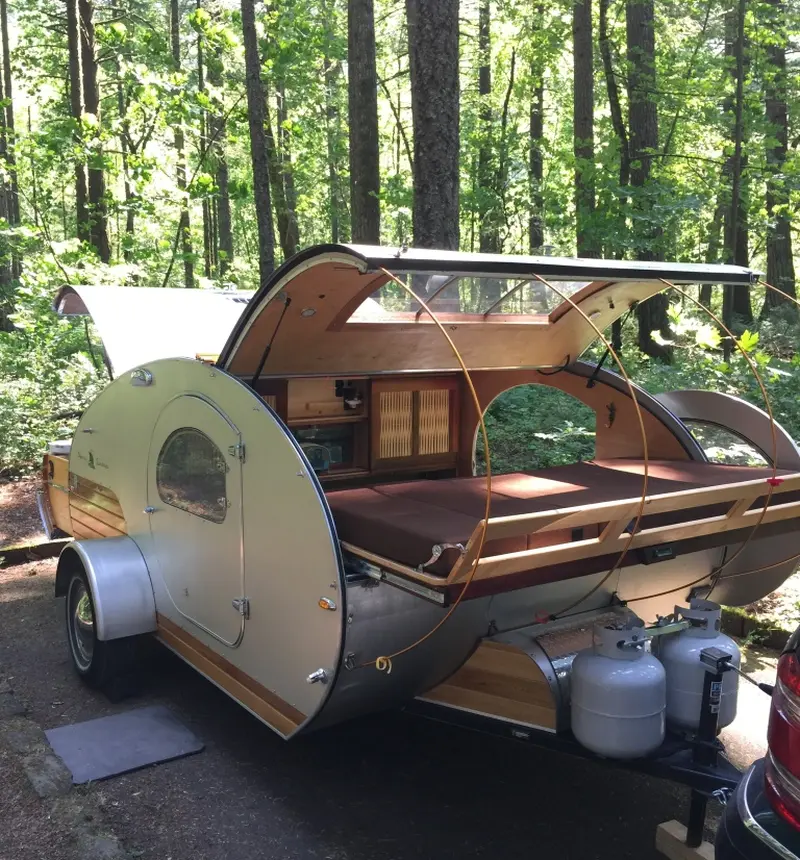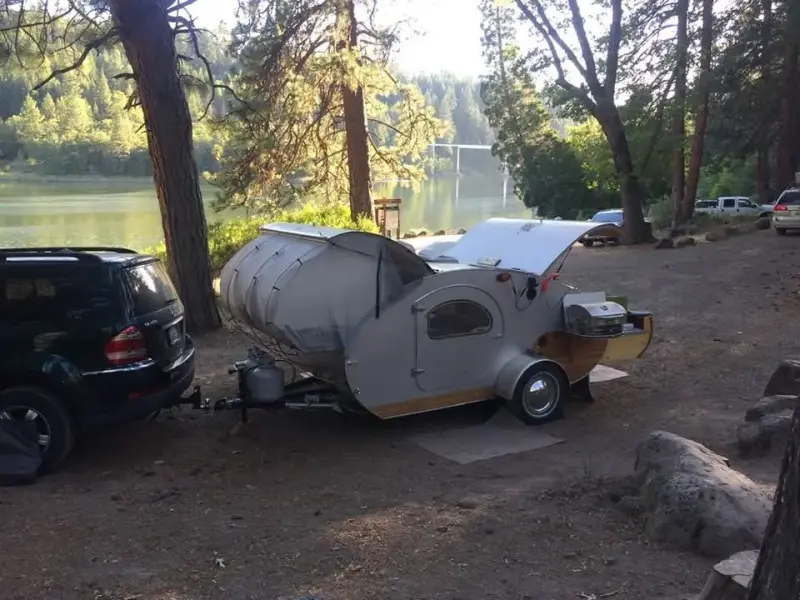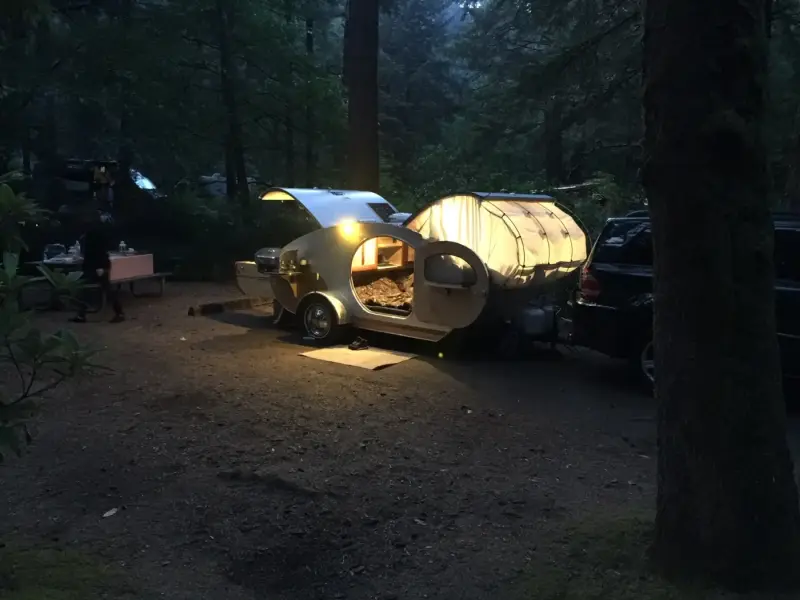 Via: motor1