Would you like to go on a late summer break in a secluded riverside cabin in Australian wilderness? Sydney-based architectural firm, Fresh Prince has designed an off-grid, compact cabin called Barrington Eco Hut in New South Wales for a nice and quiet summer getaway.
The 150 sq. ft. cabin is situated on the isolated banks of a highland river, snuggled beside a dense casuarina thicket and wrapped by the soothing sound of rushing water. This cabin is made of lightweight timber with matt black Weathertex exteriors.
The motive was to build an off-grid cabin that was simple, sustainable and movable. A comfortable and remote retreat that people could enjoy by the riverside and in the wilderness.
Also Read: Modern Tiny Living Custom Builds 22-ft Tiny House on Wheels for Rogier
Fresh Prince built this compact cabin that provides basic amenities for simple, uncluttered life with a comfy bed, kitchen, a complete bathroom with shower and a composting toilet, and solar panels on the rooftop to minimize its impact on nature. The kitchen contains a small fridge and two-burner gas stove.
At one end of the cabin, there is an open bedroom with two large windows to fill the insides with natural light and provide beautiful views of backwoods outside. There is a storage unit beneath the bed which doubles as a bench.
The cathedral ceiling preserves the sense of open space in this tiny house. The black-framed glass French doors can be opened to make space feel larger. Right next to the doors, there is a round table with a pair of stools which can also be set outside to dine al fresco. The other end of the cabin comprises a bathroom with exposed copper and brass plumbing.
Also Read: Unyoked's Miguel tiny house can be rented for US$190/night
For the ease of mobility and minimum carbon footprint, the cabin comprises renewable and sustainable energy sources with lightweight materials. This alluring tiny house in the midst of Barrington Tops is available for rent on Airbnb for $200 per night.
Away from the digital world with no Wi-Fi or mobile reception, allow yourself to unwind in the seclusion of this beautiful location while reconnecting to nature. Light a bonfire under the starry night or just listen to the silence of the night and relieve your stress at the Barrington Eco Hut by Fresh Prince.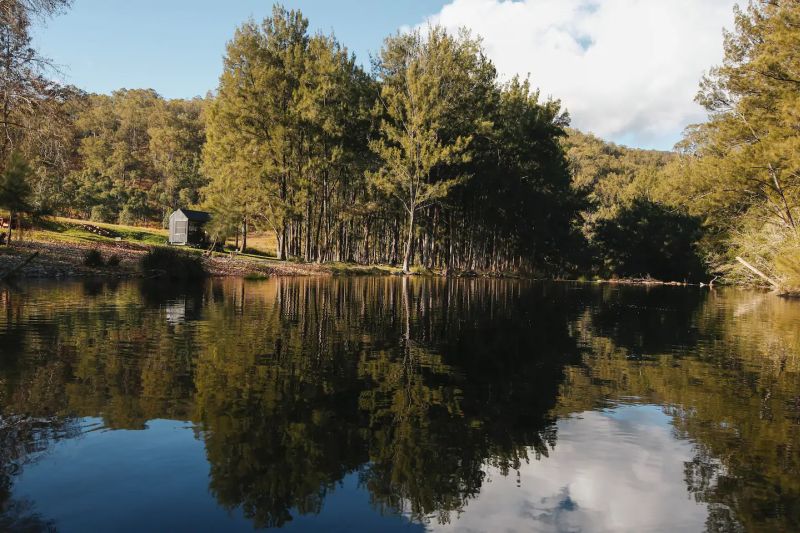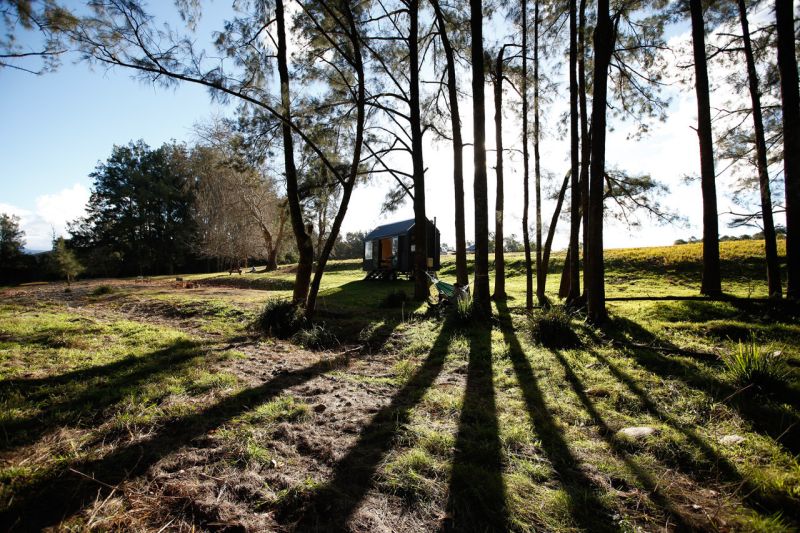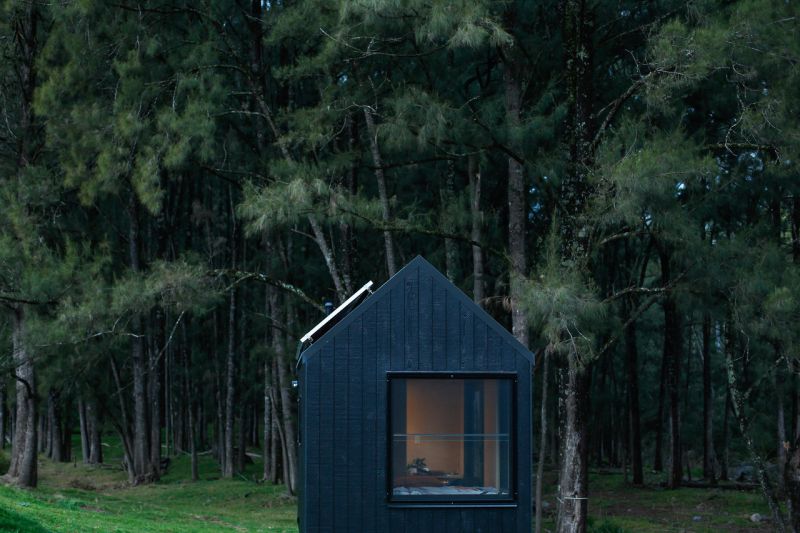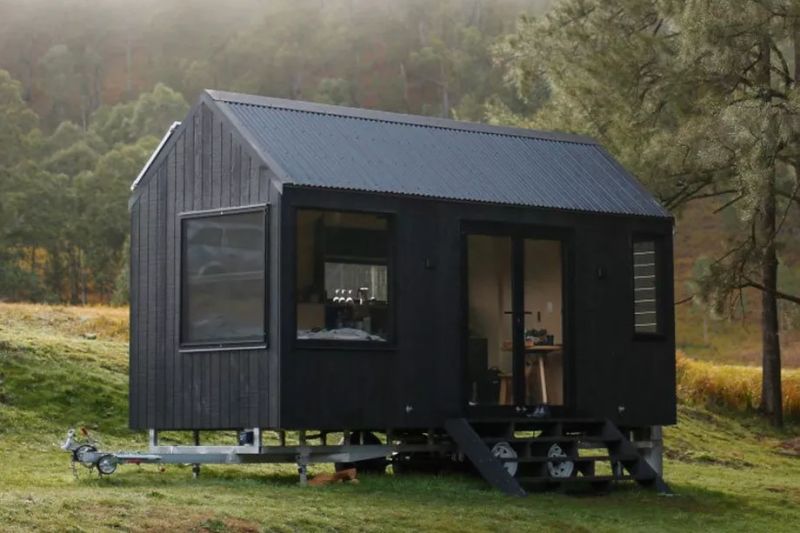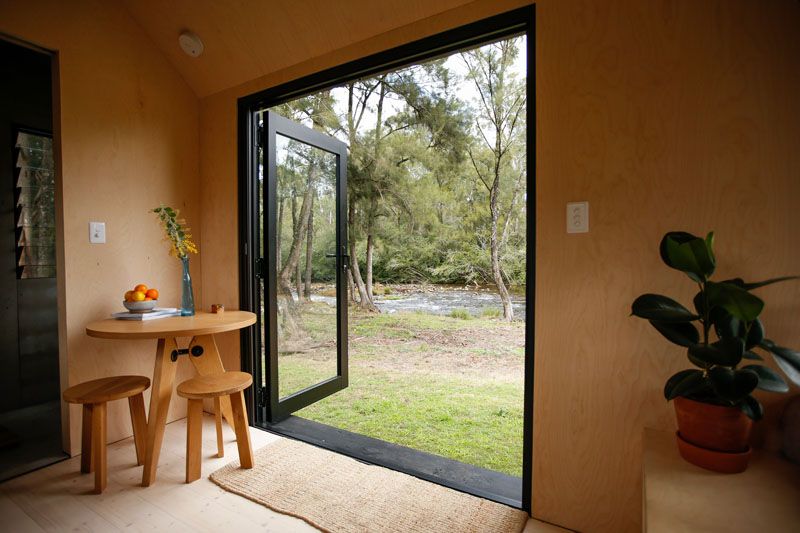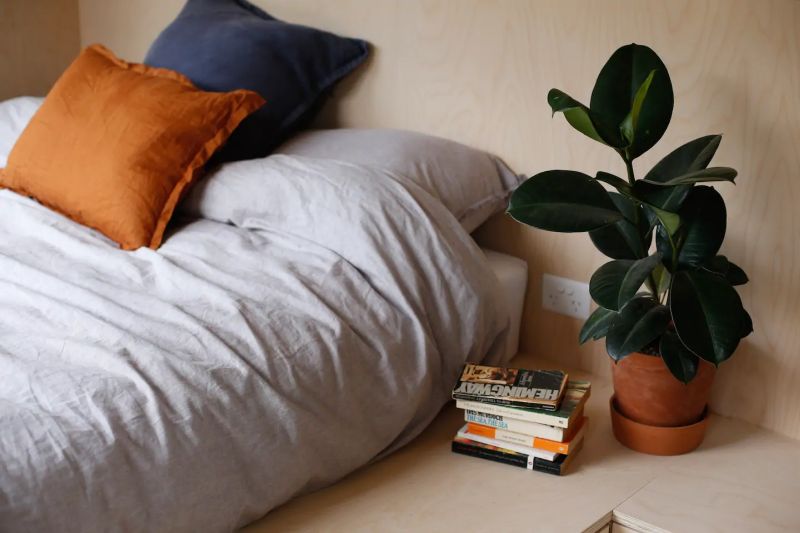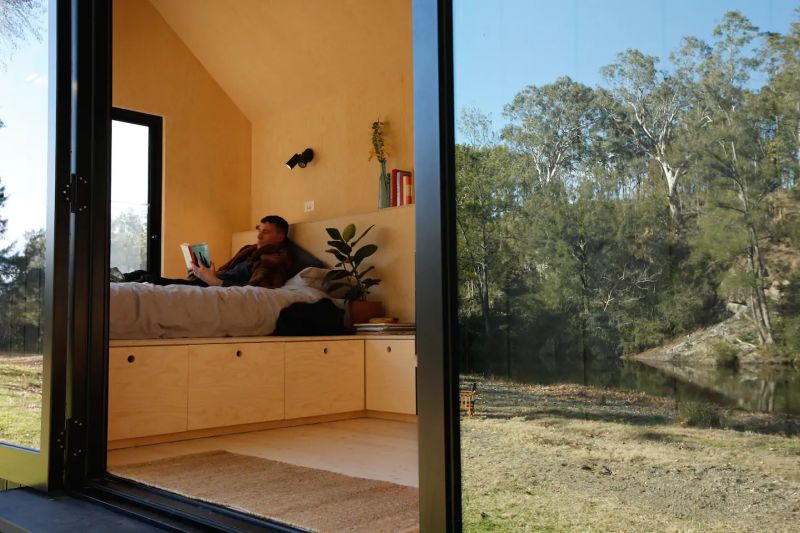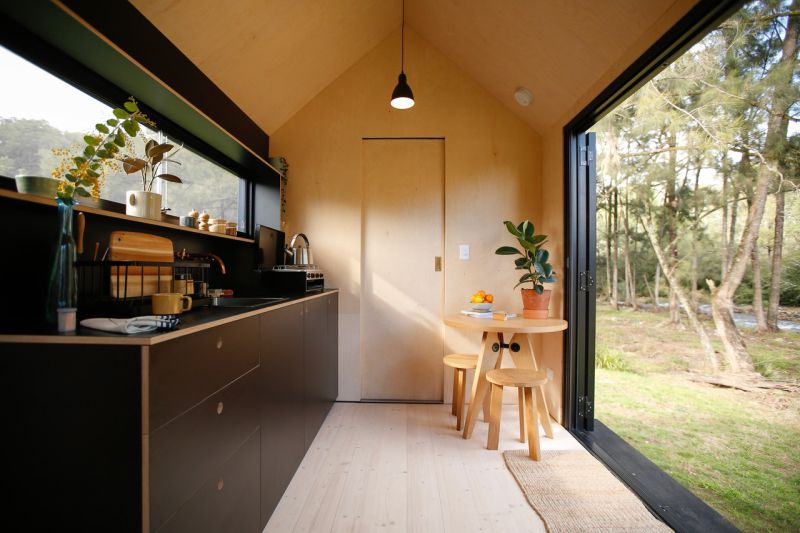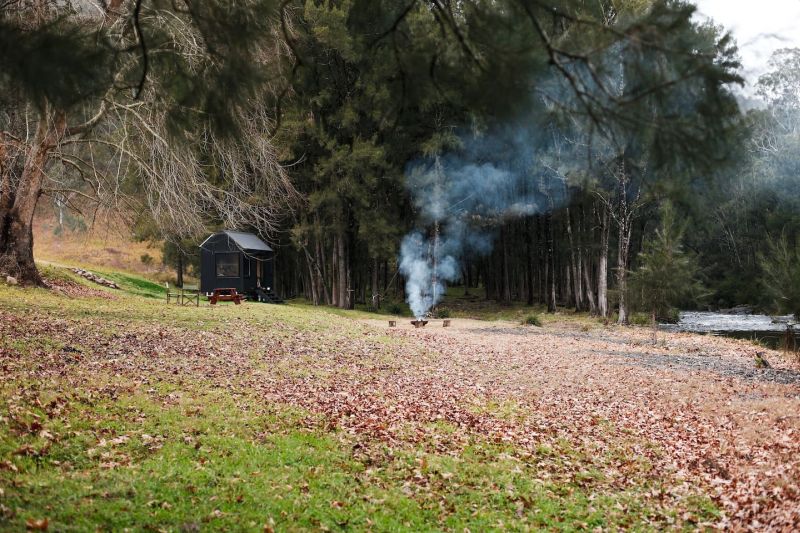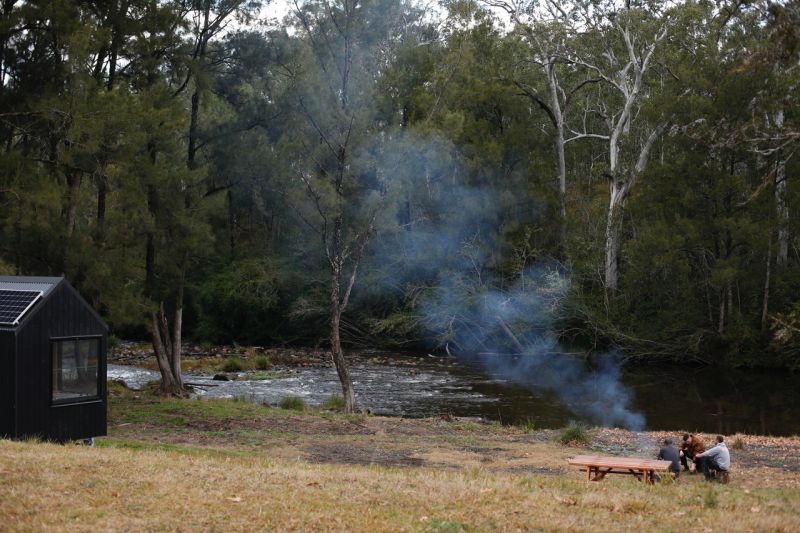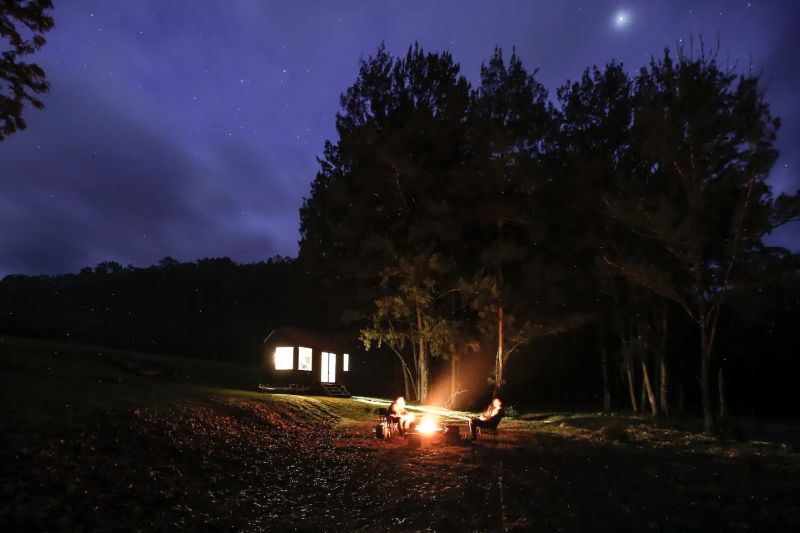 Via: Contemporist