Living off-the-grid means you are dependent on the resources offered by nature. You need to generate your own energy and food supplies, as well as cut down the waste. Annina and Pascal's off-grid shipping container tiny home in Northland, New Zealand is a perfect example if you want to know what off-the-grid living is.
The house generates power from a 3.5kw array of solar panels; the solar system is even able to charge an electric vehicle, which is a great achievement in terms of being self-sufficient. There is also a rainwater harvesting system installed on the property. The tiny home is built on a 40ft shipping container sourced from Australia.
Its exterior design is kept simple in red and white color combination. With open floor plan, the interior space feels big and has uninterrupted access to all the areas.
On the inside is a spacious kitchen, a cozy living room, a bedroom and a bathroom complete with laundry, shower, and toilet. There is another shipping container repurposed as a garage and also an outdoor deck where the couple can relish coffee while enjoying the surrounding nature.
Also Read: 35 Shipping Container Homes That You'll Want to Own
The couple is also growing edibles in gardens alongside the shipping container home, which lessens their dependency on the materialistic world further.
This house is built to be self-sufficient and the plan seems to be going well. The house is built for about NZ$115,000 ($70,000) while the solar energy system costs nearly NZ$40,000 ($25,000). They are an inspiration for all those wanting to build their own off-the-grid homes.
See the video tour of the shipping container tiny home below: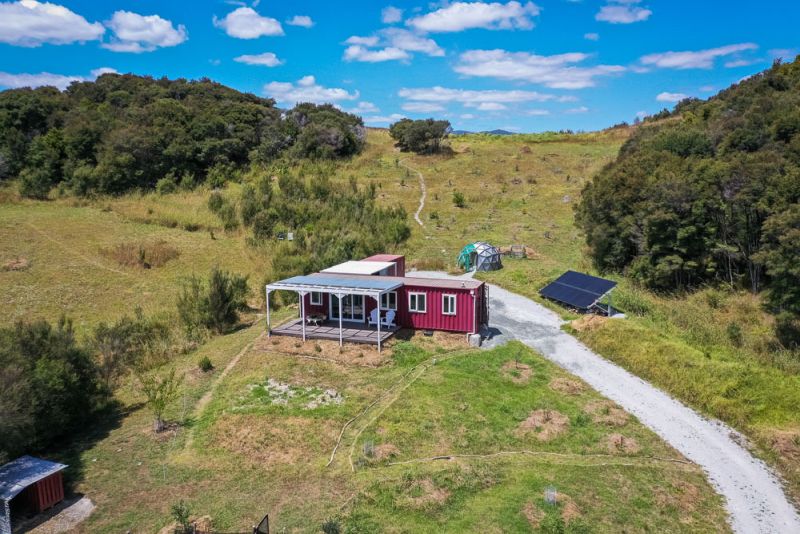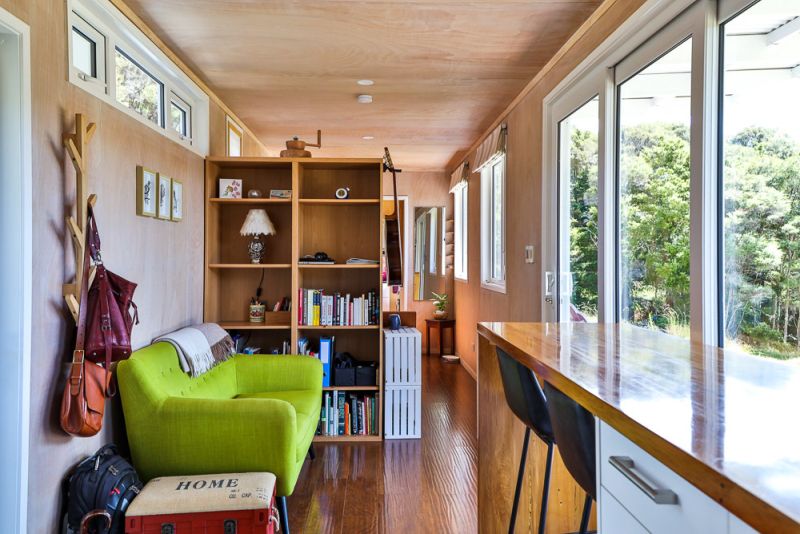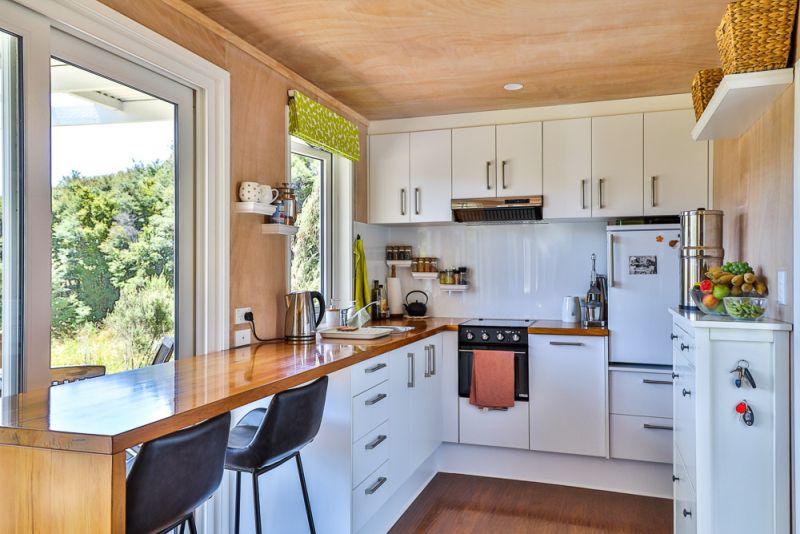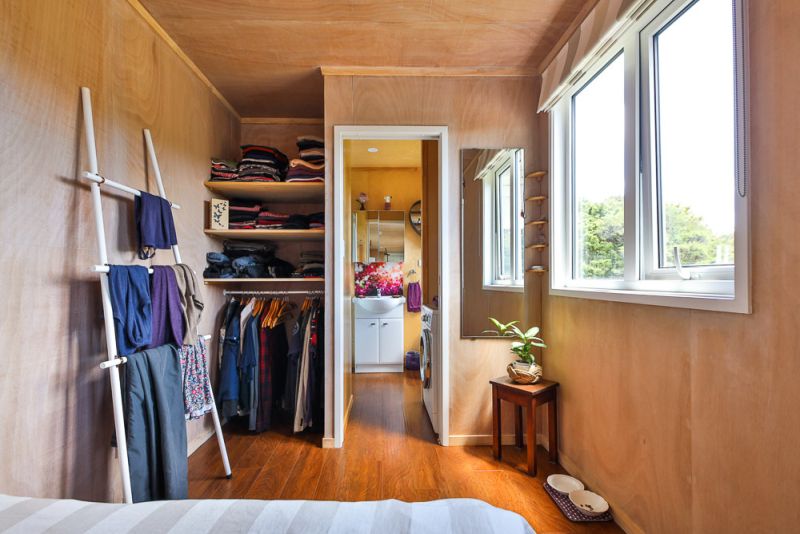 Via: Living Big in a Tiny House