Although, life on the road is full of challenges and adventures, but still many people are obsessed with travel as it's very interesting and fun to go somewhere new. This trend is motivating people to embrace RVs or convert old vans into mobile homes. We have featured a number of bus conversions and van conversions before, and yet again we are glad to present you with another van home converted by Joe Neiheisel and Emilie Johnson from Cincinnati, Ohio. After getting frustrated from their nine to five jobs, the couple moved to a motor home to live their dream life on the road.
The couple has converted a Mercedes Sprinter 144 Hi Roof van with the help of their friends into a cozy mobile home. It's been a year and now they have traveled destinations such as California, Colorado, Utah, Oregon, Idaho, and Washington – with no plans to join back the office life. This nearly-500-square-foot van has a sleeping area at the back side, with the possibility of storing their camping gear underneath.
There is a makeshift kitchen complete with wooden countertop, sink and other appliances to prepare food on-the-go. This converted van home is also equipped with solar panels to generate energy for household use. The only thing missing from the van home is the bathroom.
Joe and Emilie have outfitted their van home with all amenities needed to ensure a comfortable life on their permanent road trip. They might be a living in a small space, but this van home may have given them better opportunity to understand each other and adapt to different situations in life.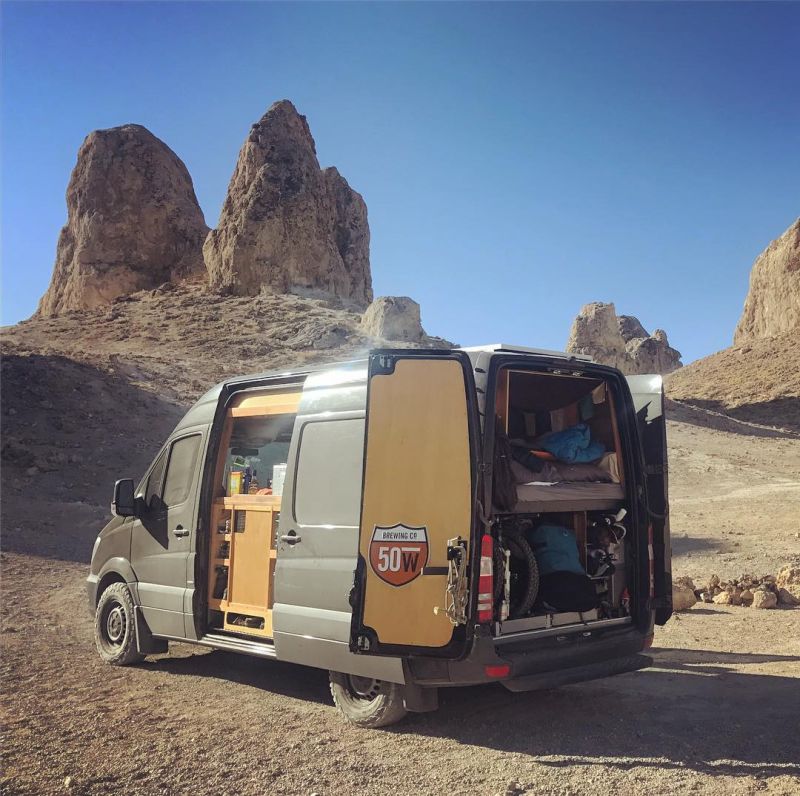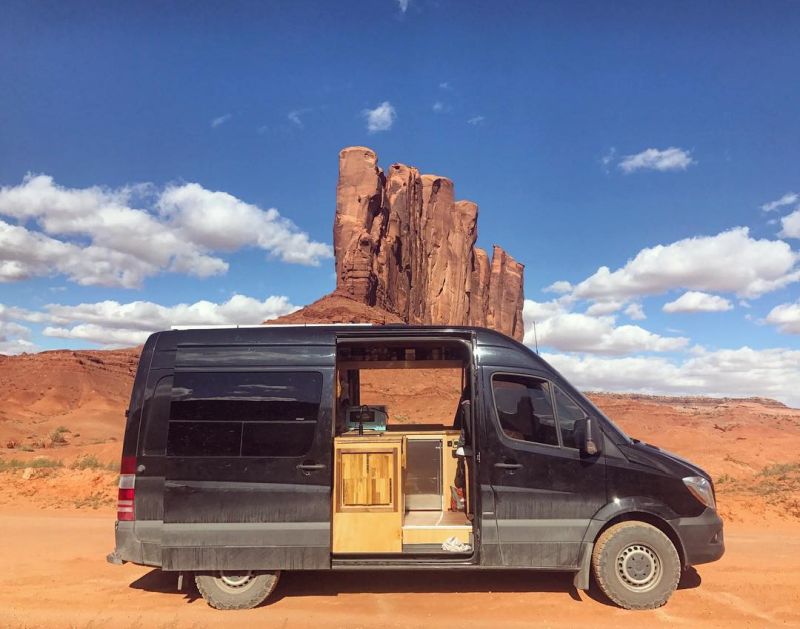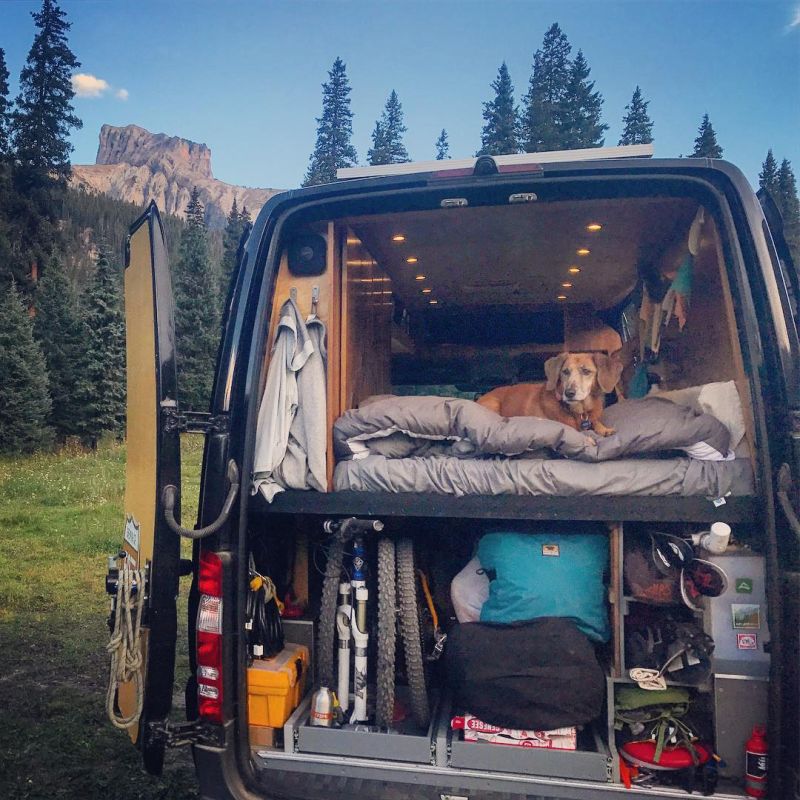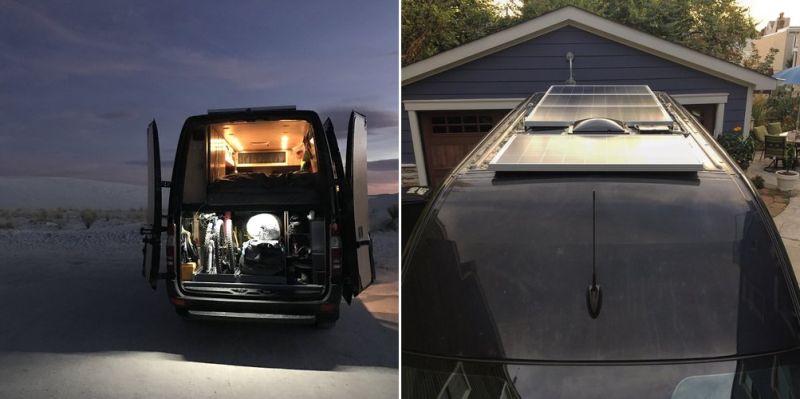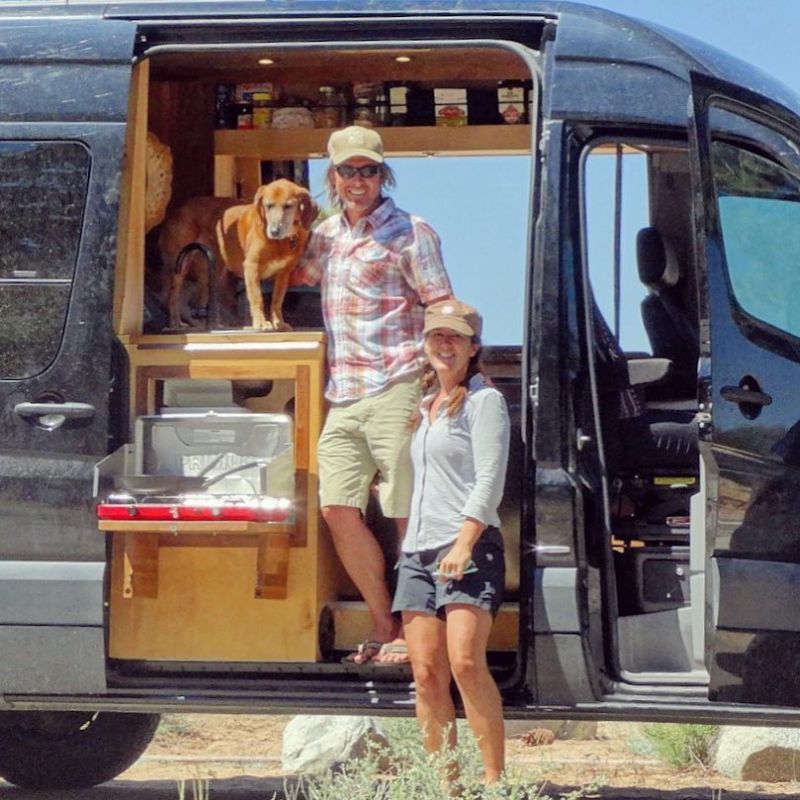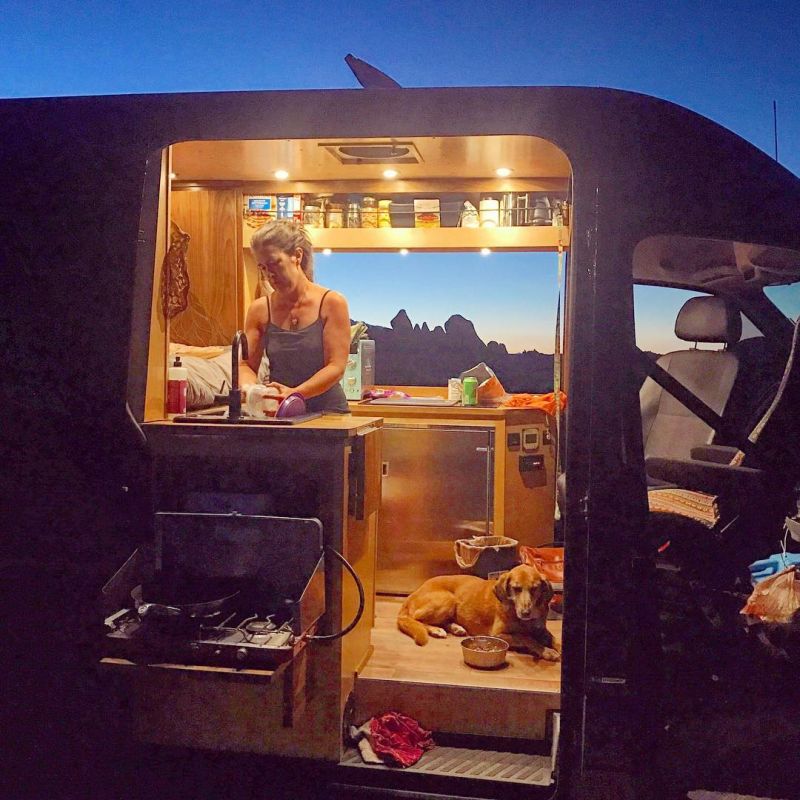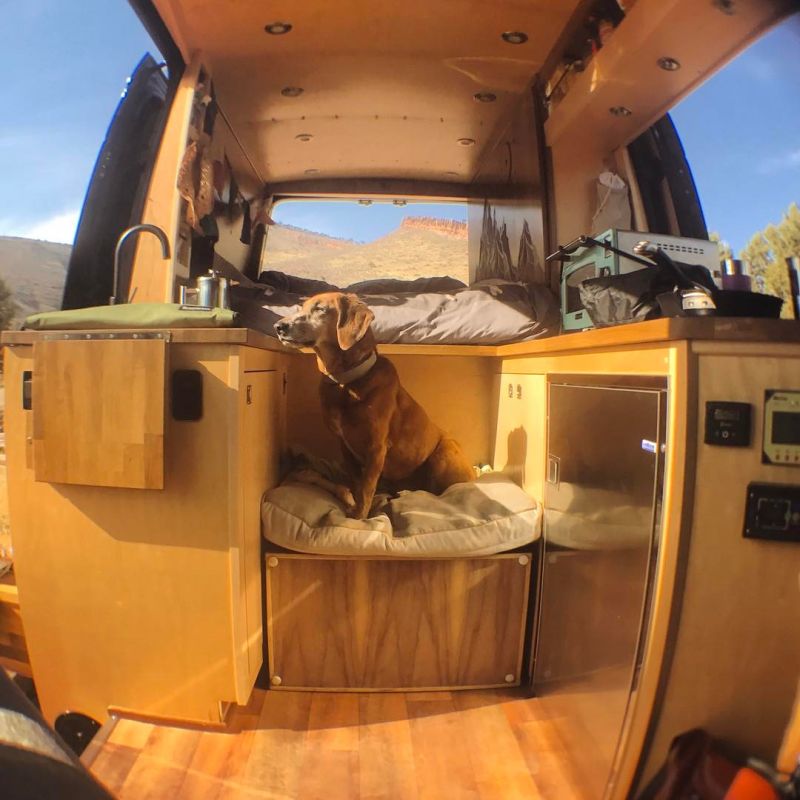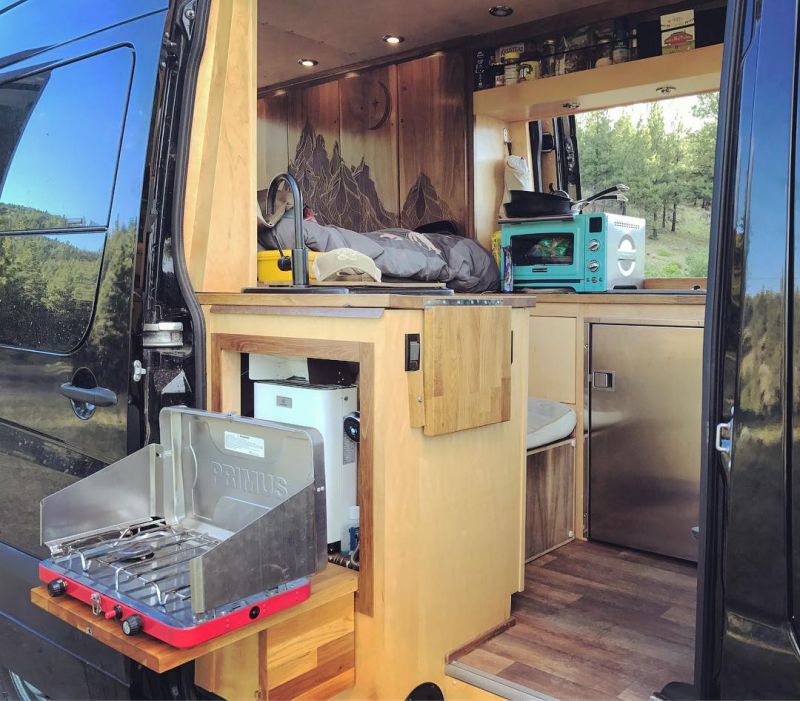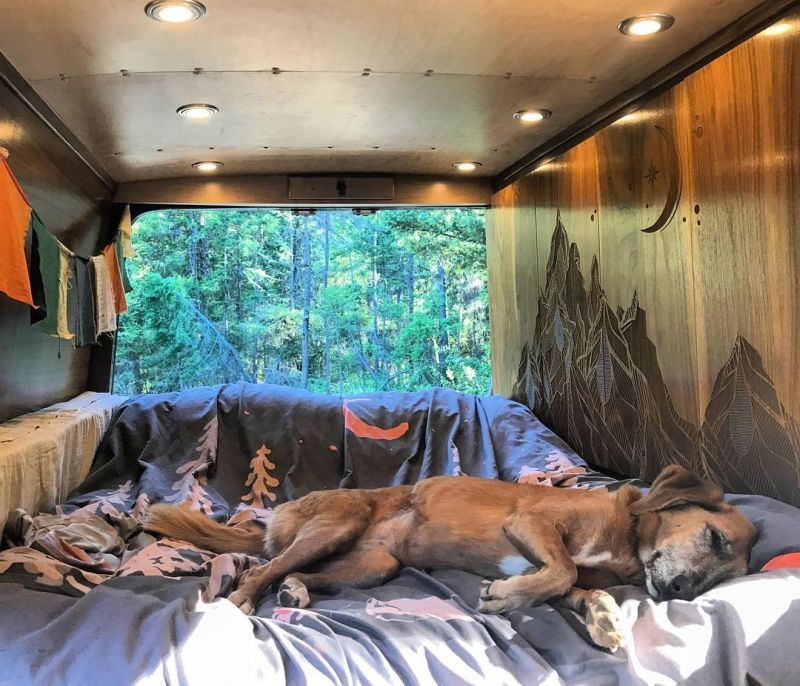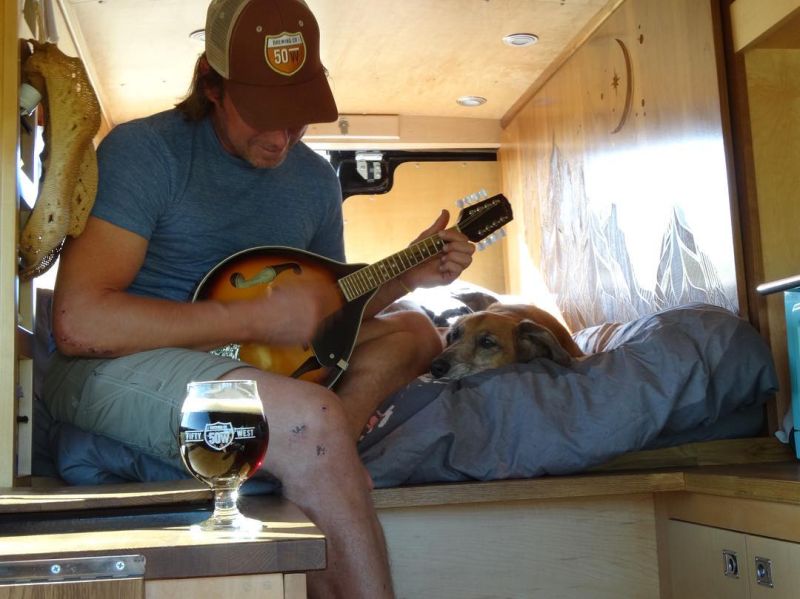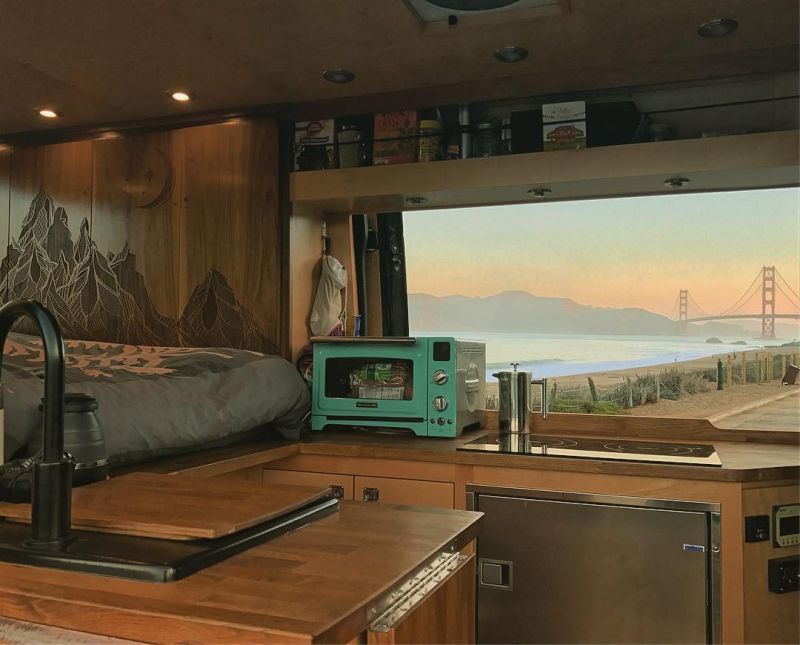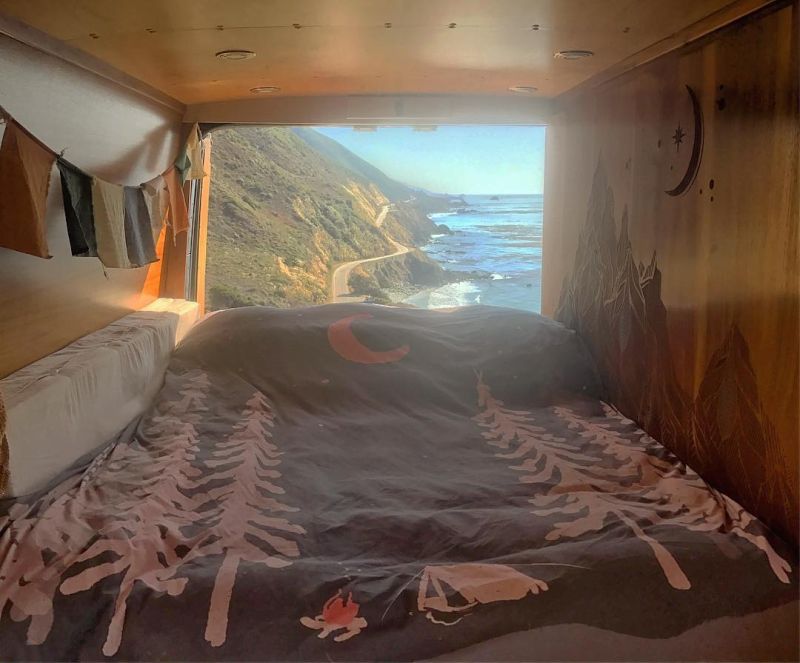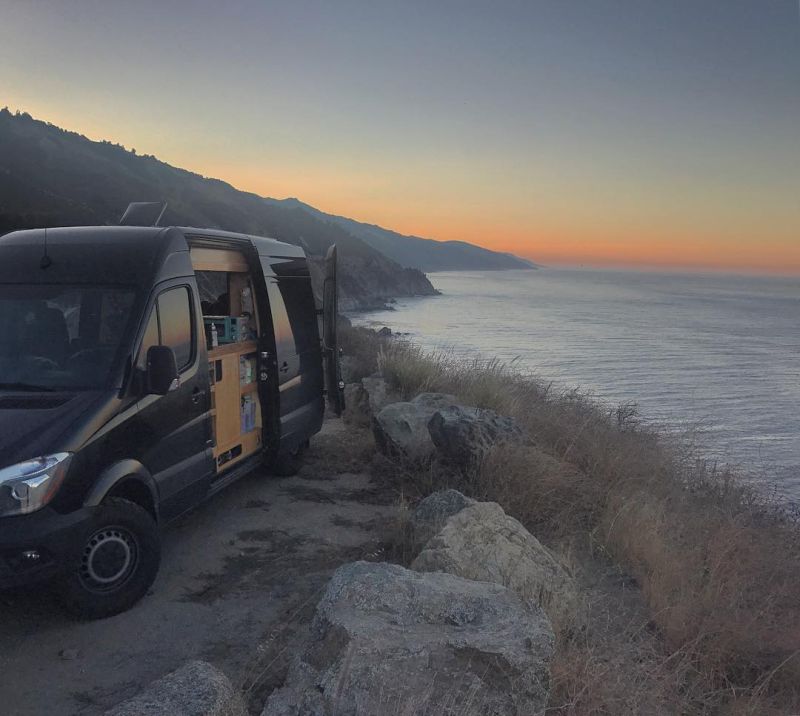 Via: DailyMail/WCPOCincinnati