We all love puzzle games, but some of us take the frenzy to a whole new level, case in point, this Ohio-based couple that has built a table with a puzzle on top. DeDe who runs a blog DesignedDecor.com, with her husband Randy Bailey has conceived a puzzle coffee table with a split top that folds to the sides, providing space for the 1000-piece puzzle underneath to show up. The puzzle table features drawers to store unused pieces.
After finishing the project, DeDe shared the puzzle table on her blog and the response was overwhelming, with her post going viral on the internet. The couple has now devised building plans for the puzzle table, available through DesignedDecor. They have also collaborated with furniture maker Kendrick Mullet of ABC Furniture in Holmes County to offer pre-built puzzle tables and suitable chairs.
Also Read: 20 Best Coffee Tables You can Buy for Under $1000 in 2018
DeDe explained that the puzzle table is ideal for those who like puzzles, but don't want to keep the table space blocked until the puzzle is finished. In brief, each puzzle table comes with a top to cover the puzzle when it is not being used. Clever conversation starter for your living space, what say?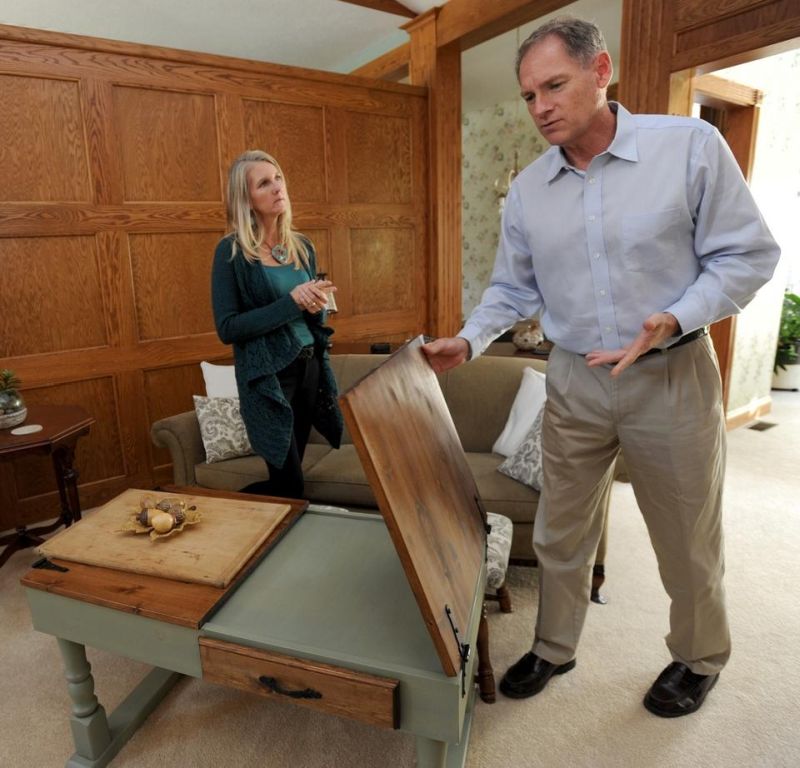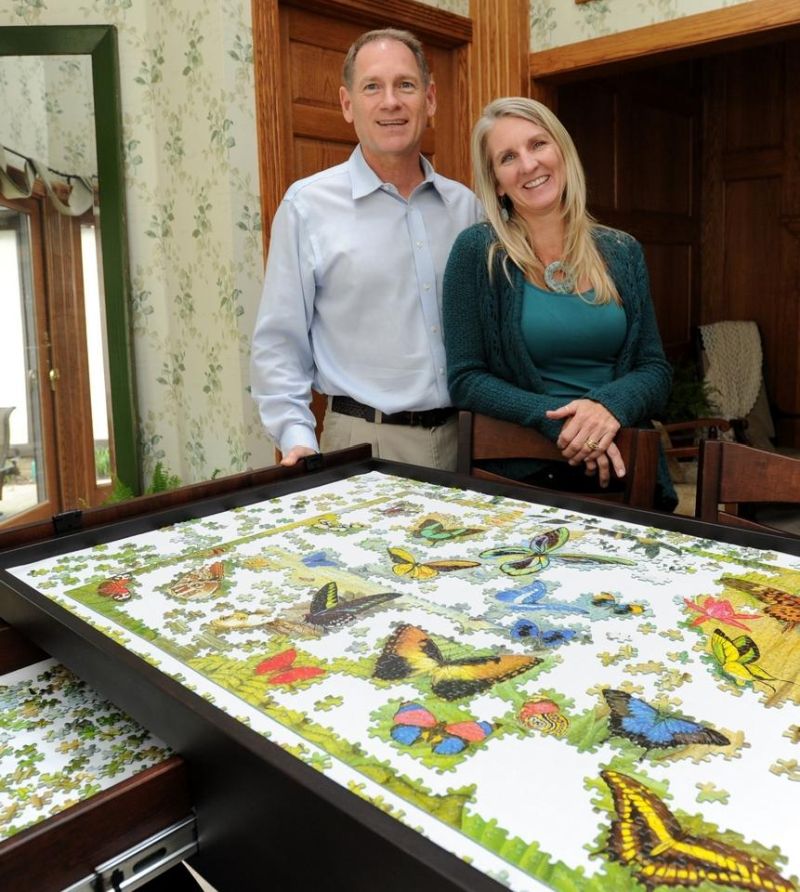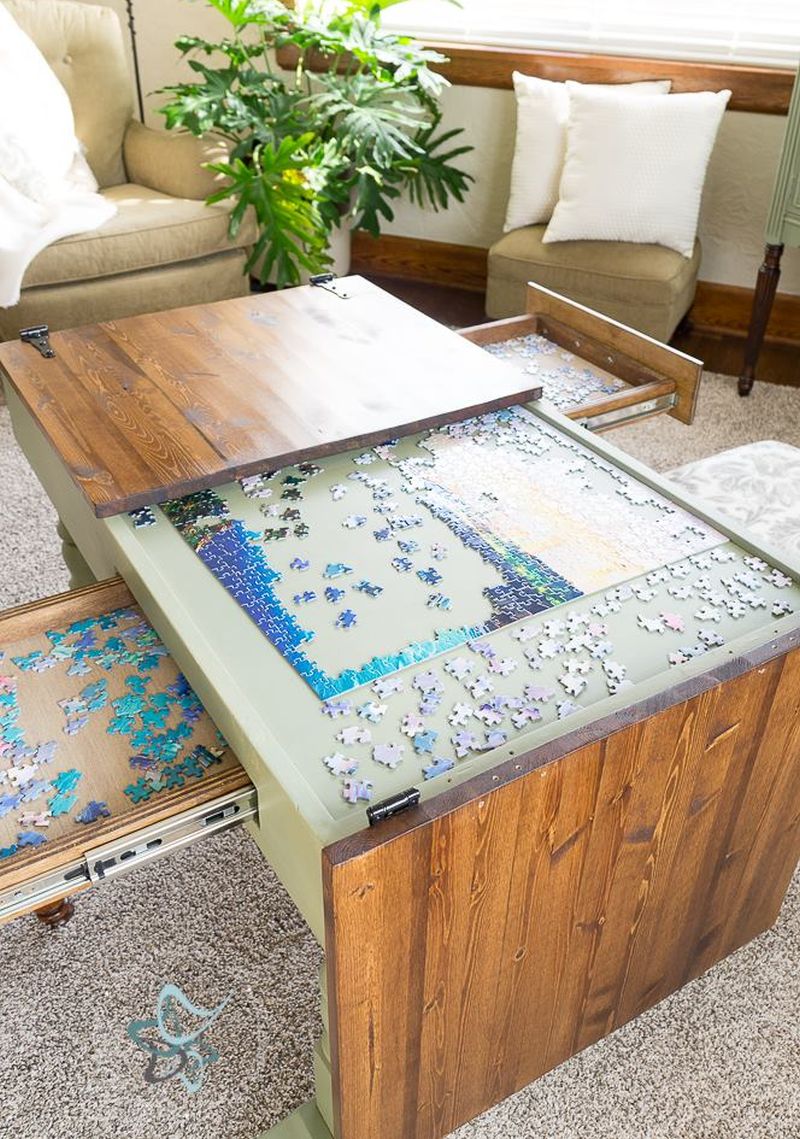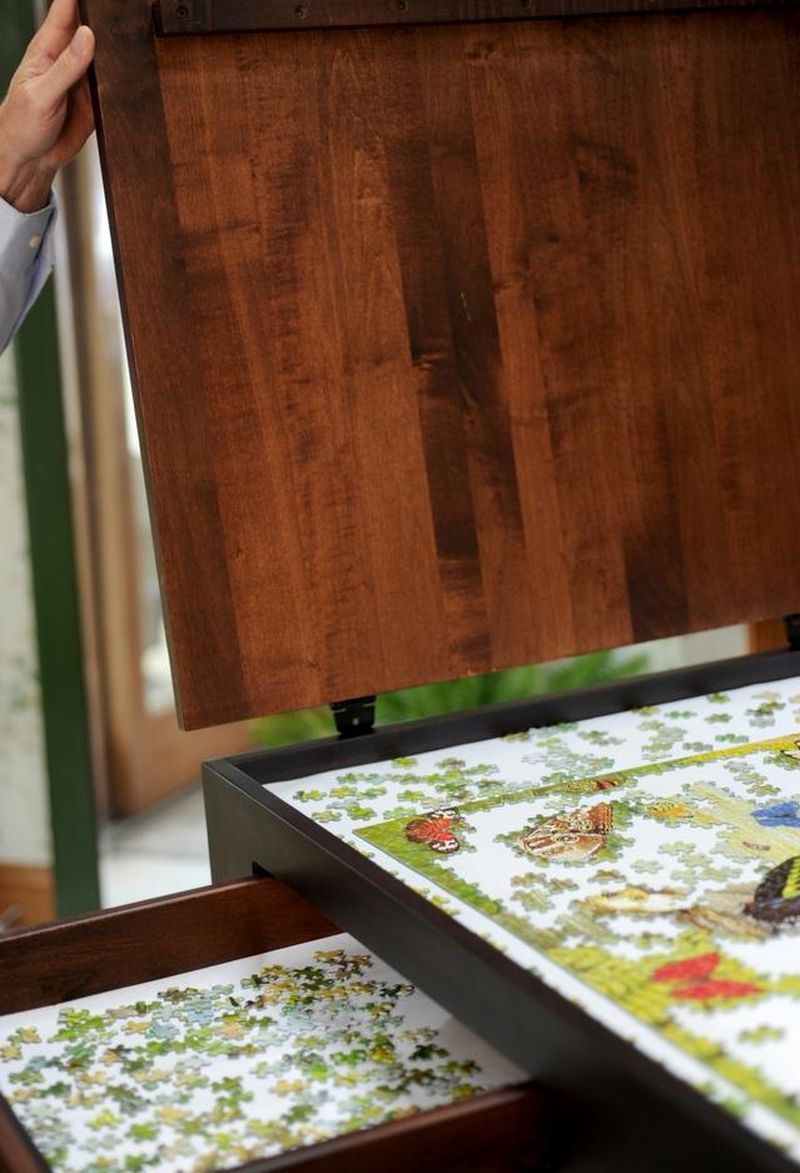 Via: TimesReporter