A group of renowned artists, designers, and architects including Ivan Djidev, Zaha Hadid, Condy Lofthouse Architects, TLA Studio and Spark Architects have designed one-off doghouses that are currently being displayed across London as a part of BowWow Haus London exhibition. About 65 canine shelters are on show until April 26, 2018.
After five weeks of the public show, all of them will be sold off through a charity auction or via online bids, with proceeds to be donated to the pet charity Blue Cross.
From chic and minimalist designs to adorable dog kennels decked with unique materials, colors and details, this charitable collaboration will be presenting a variety of creative doghouse designs for pet lovers around the UK.
Some of them are listed below.
TLA Studio's Dog Pod
Sitting on a big rope base, this flat-pack dog kennel is crafted out of 12 pieces of wood. All wooden panels are fastened through a single bond to make it easy to set up a cozy canine cocoon.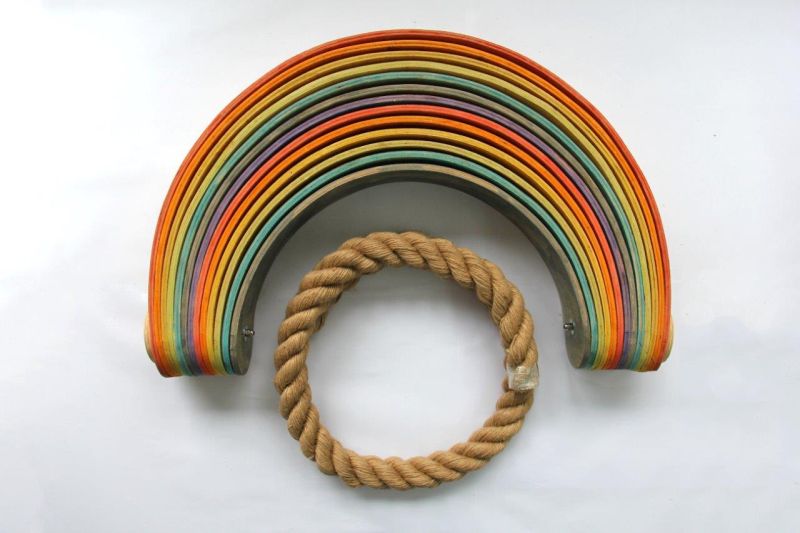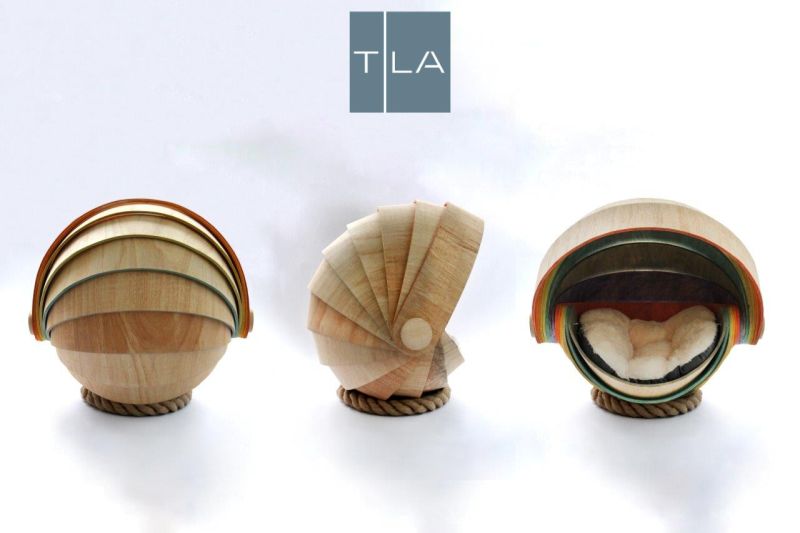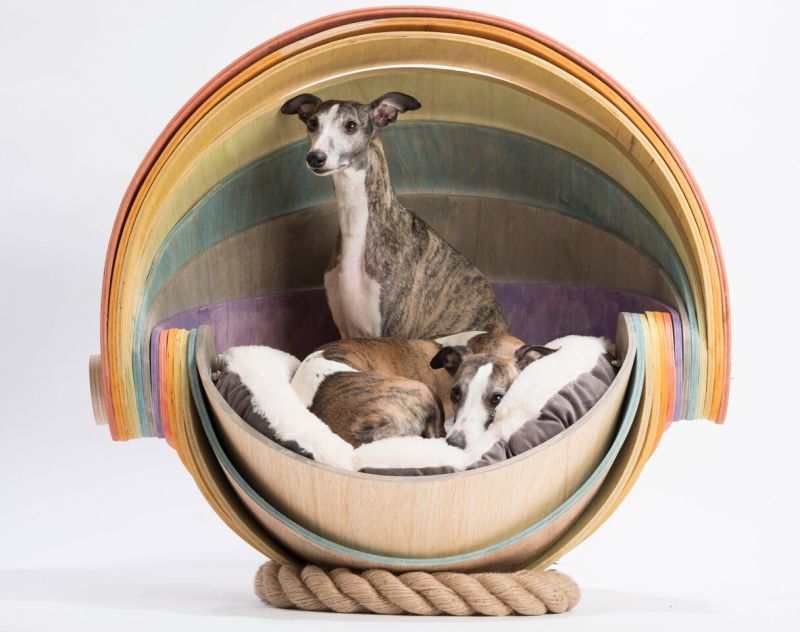 Reservoir Dogs by Spark Architects
Inspired by Quentin Tarantino's heist movie of the same name, it consists of a number of detachable individual doghouses to form a kind of dog community at your home. There's even a drinking bowl set in between the doghouses.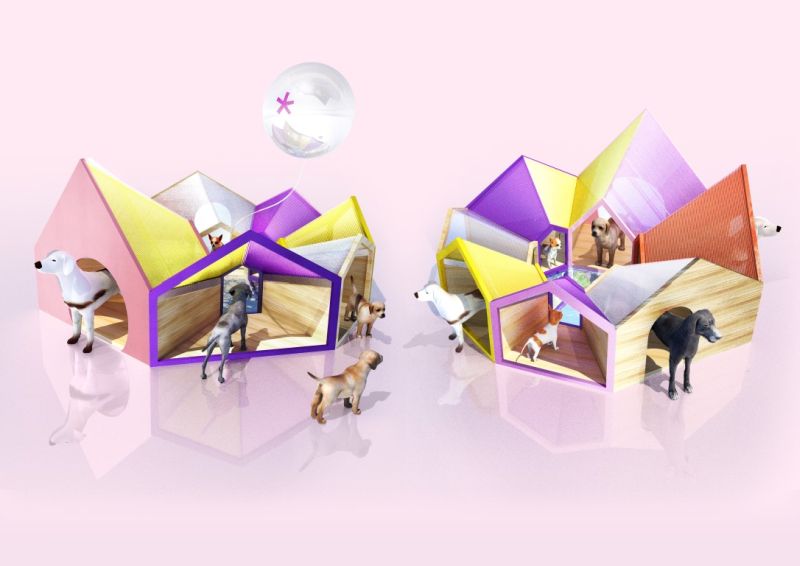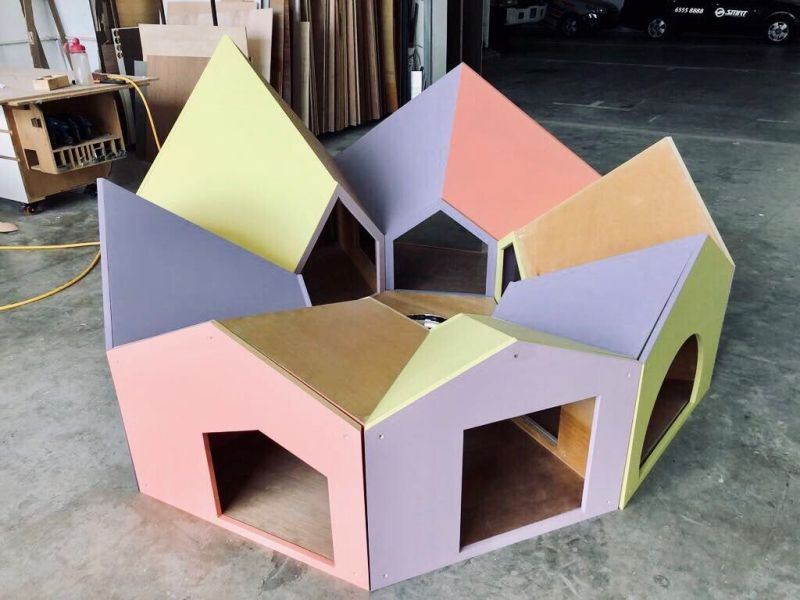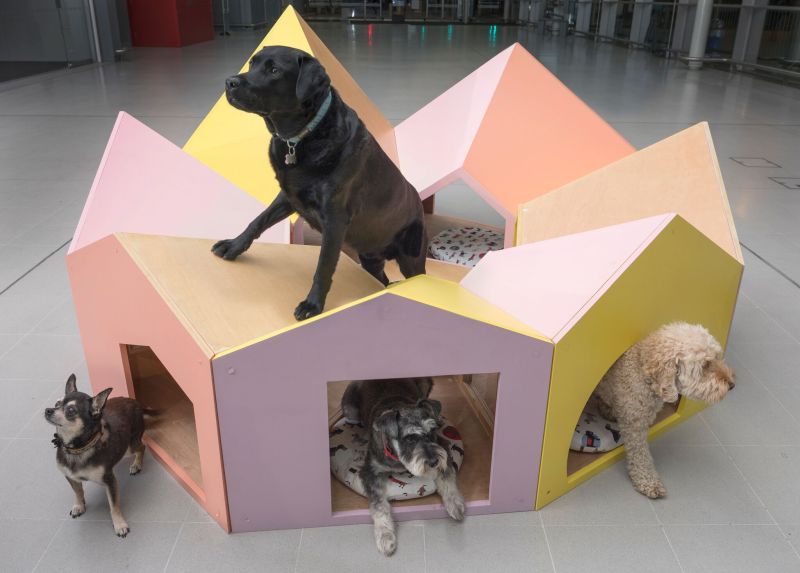 Also Read: These Architectural Doghouses are Great Additions to any Home
Mosaic dog kennel by Natalie Guy
Inspired by tepee design, this doghouse is designed to provide your pooch more space to play and get comfy. It is a delightful tepee covered in spring blossom that looks like it has fallen from a tree.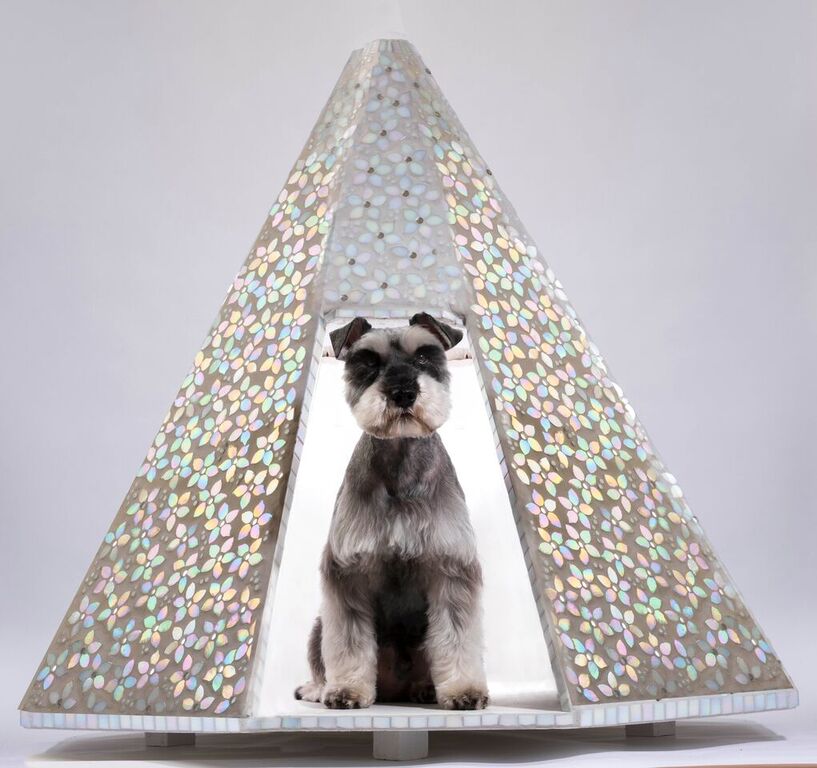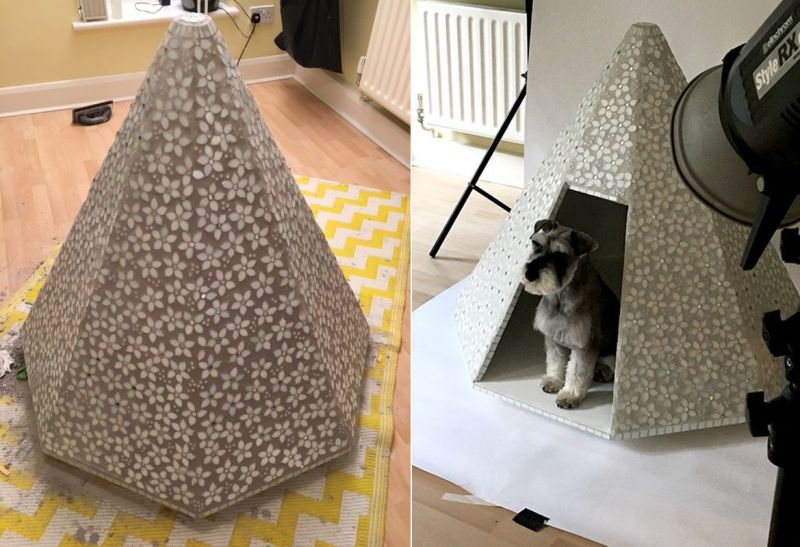 TravelKennel by Studio Lisboeta
Promoting the idea to carry your dog without causing them injuries, the London-based Studio Lisboeta has designed TravelKennel out of marine ply and flexible plywood. It is a two-story dog kennel equipped with all necessary things a dog may need.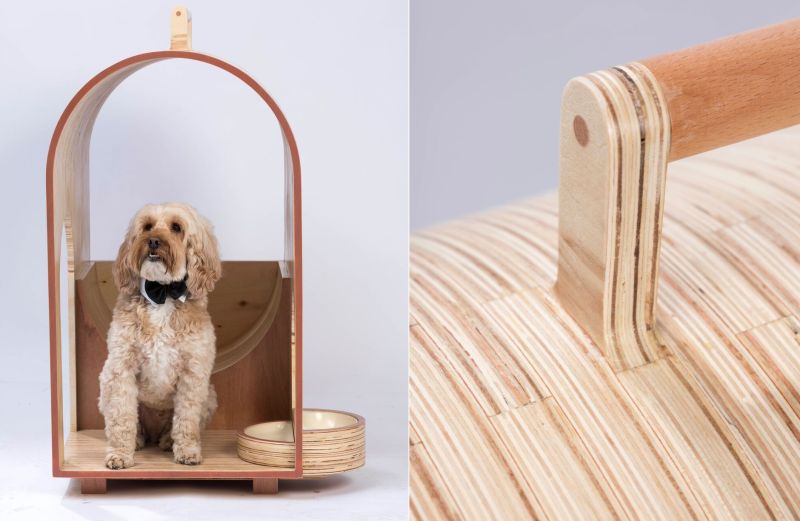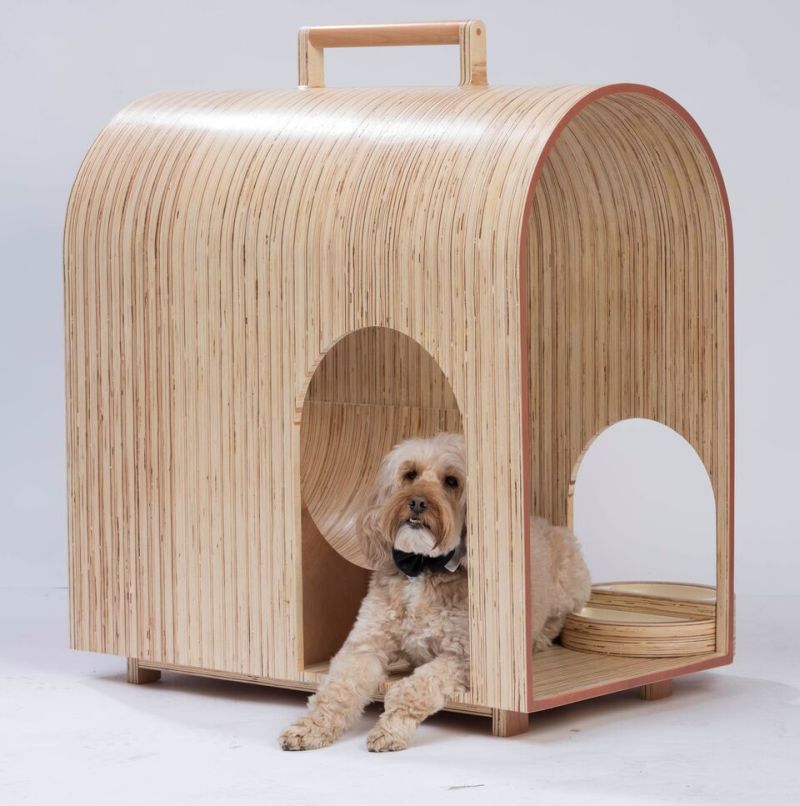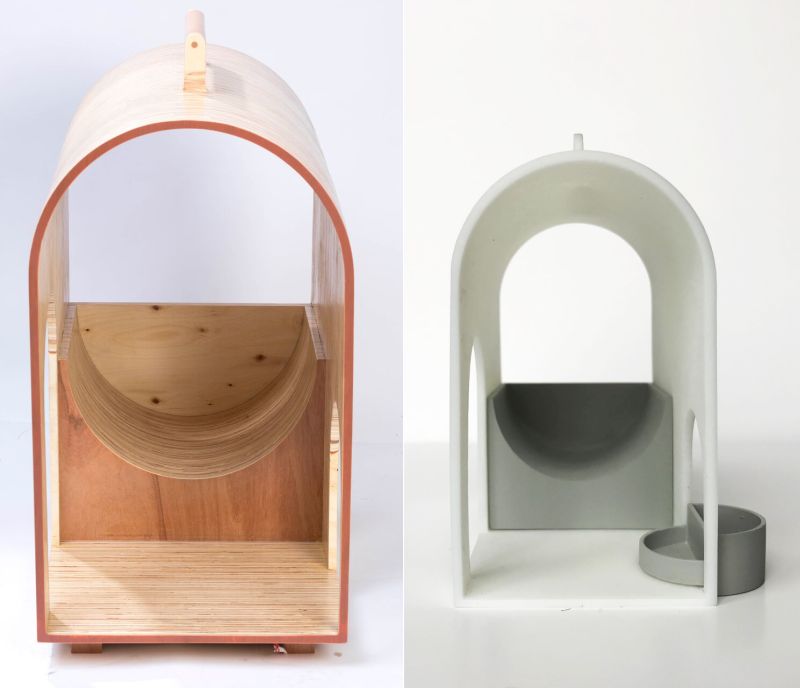 Cloud kennel by Patrik Schumacher for Zaha Hadid Design
Crafted from CNC-milled plywood, it is a cocoon-like kennel elevated slightly above the ground to protect dogs from cold floor surfaces.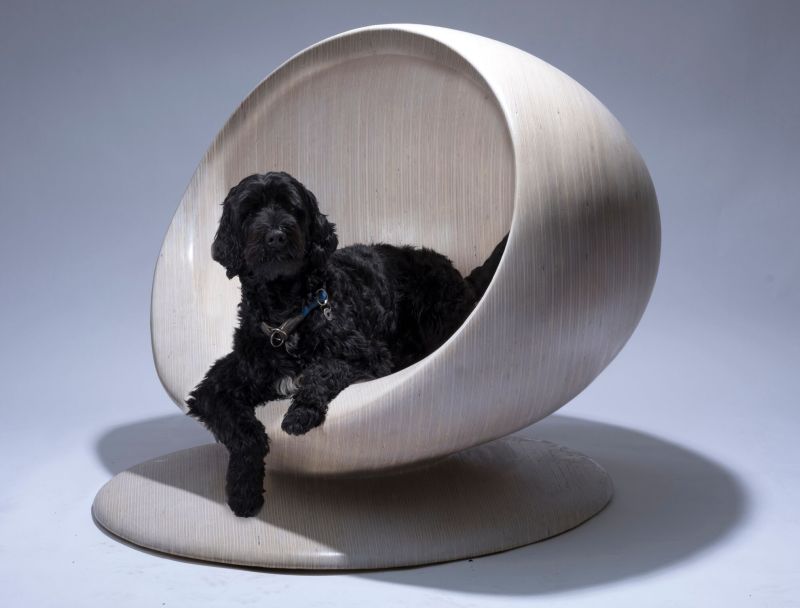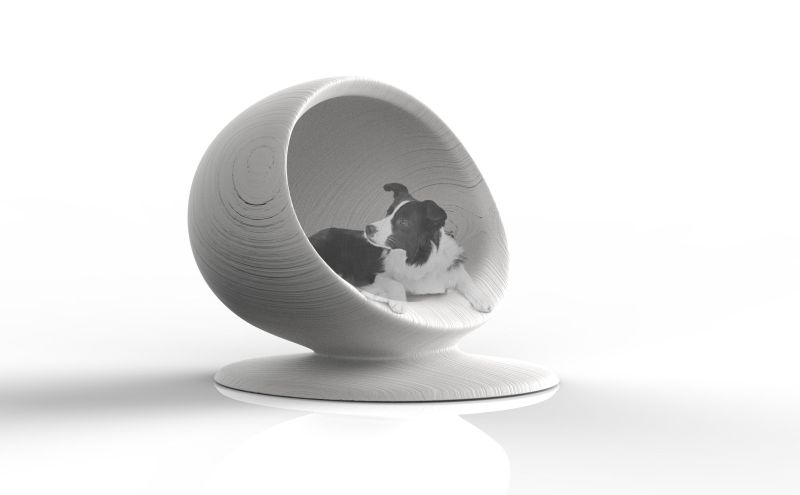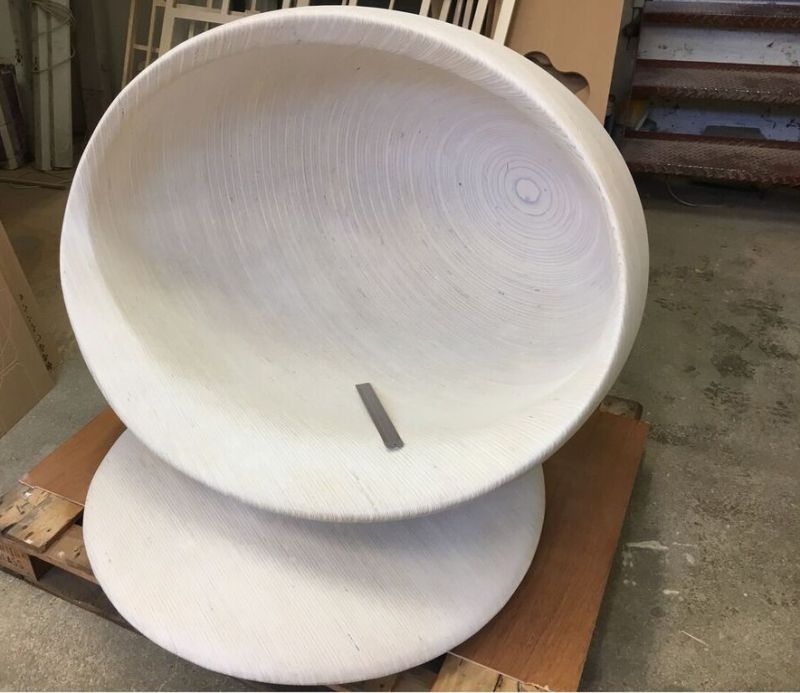 Green Nest by Green Tea Architects and Ben Fogle
Designed for small dogs, it is a unique timber-framed kennel covered with green strings for a totally distinctive look. Due to its simple wooden construction and creative style, it can be used at home or office.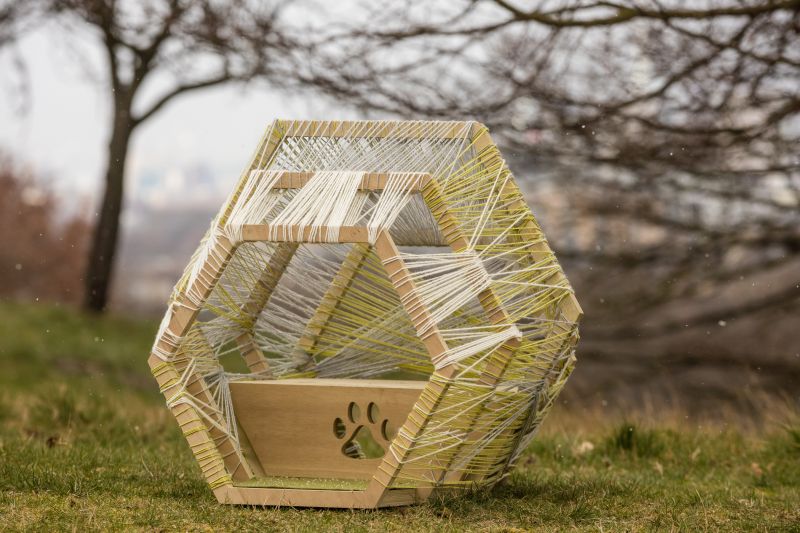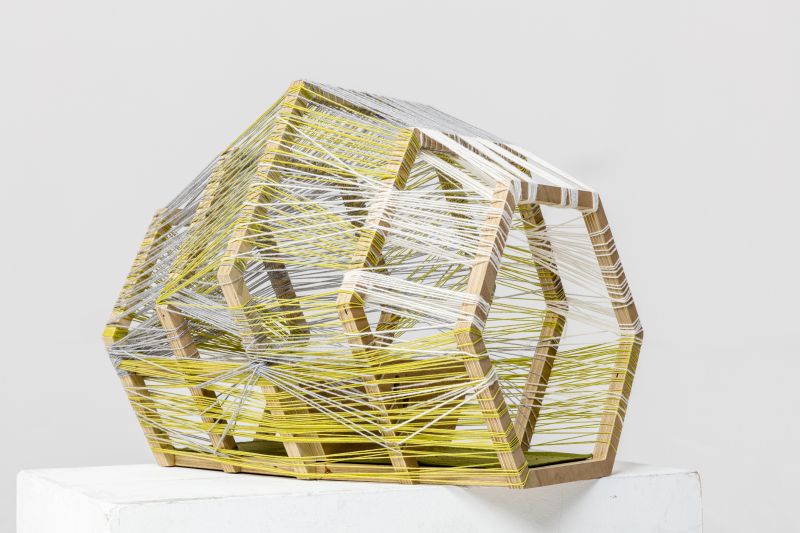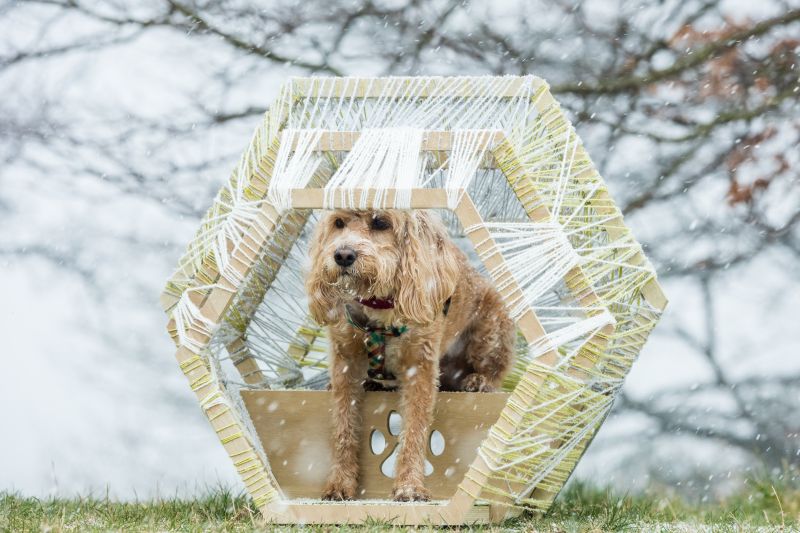 Floating kennel by Studio Octopi, Bluet and Creasy
This floating kennel creates a possibility to take your pets for exploring life on water. This red and blue doghouse functions like a floating home or diving platform for dogs. There's even a porch for the dog to enjoy the beauty of water.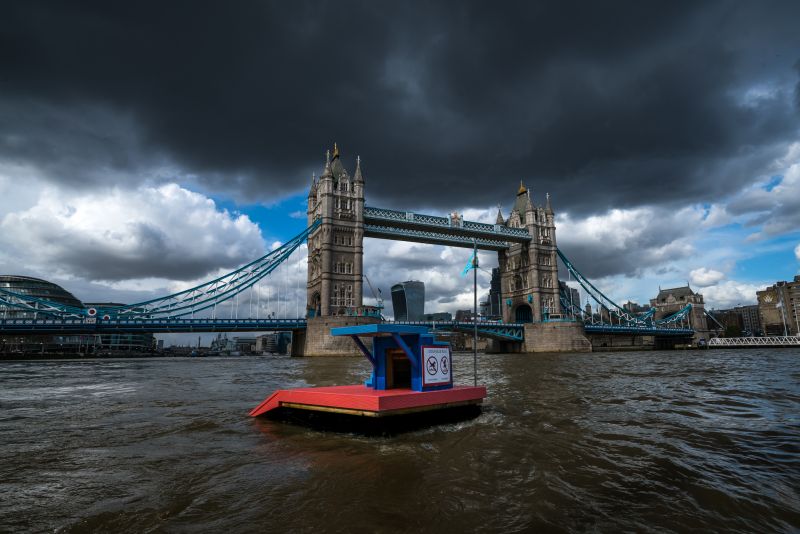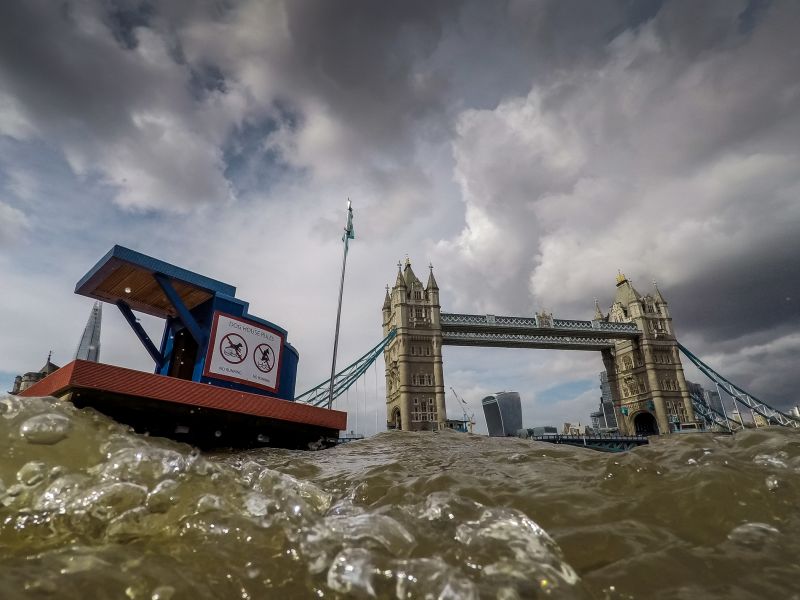 Luxury kennel by DLM Architects
The front of this magnificent kennel is half-covered in wood panels. There's an upholstered pad on the front porch. It can be used as a side table owing to its design and size.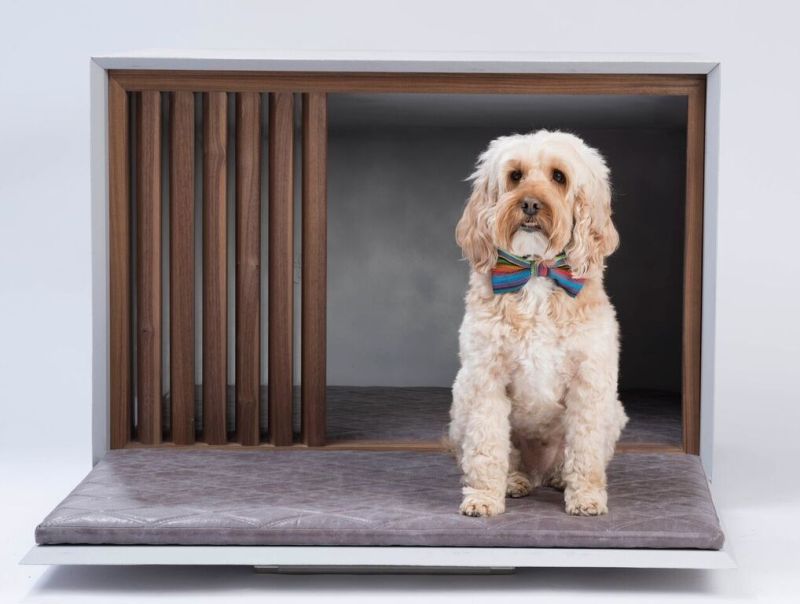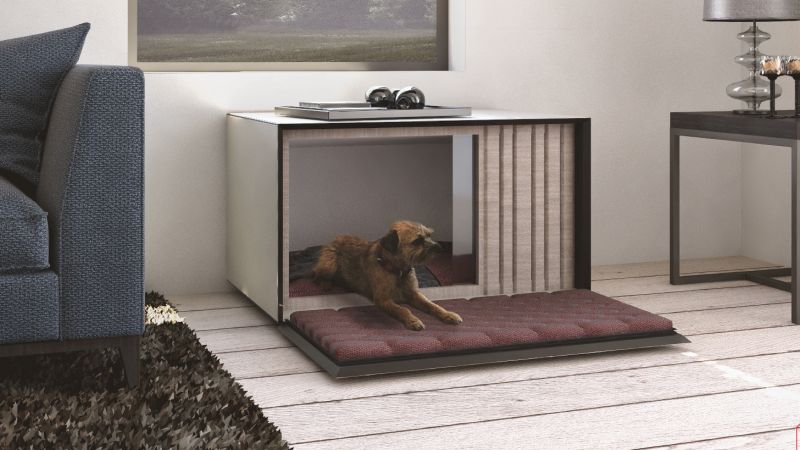 Egg by FT Architects and Bruce Oldfield
FT Architects has collaborated with British fashion designer Bruce Oldfield to create an egg-shaped kennel featuring chrome-finished exteriors. The cushioned interior in red offers glamour and comfort.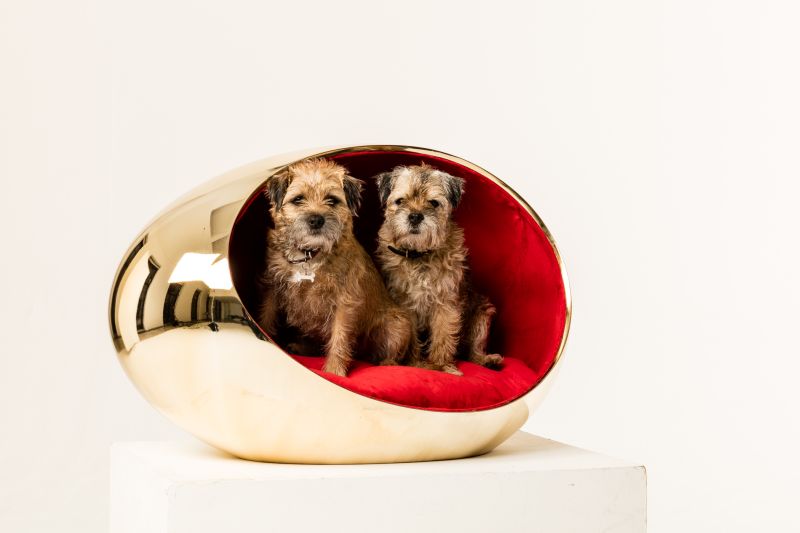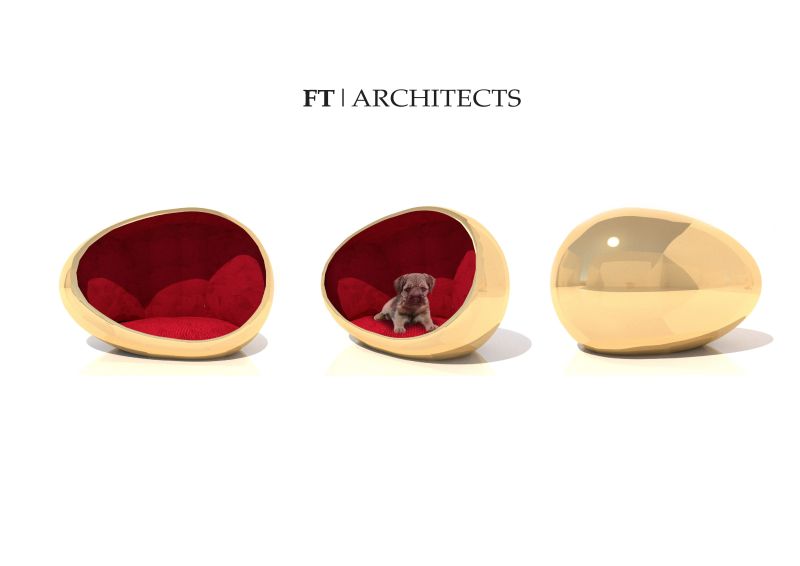 Photo booth kennel by Studioshaw
This unique doghouse features a selfie booth for dogs to join the selfie craze. There's an option to include pictures of different landscapes on the backdrop.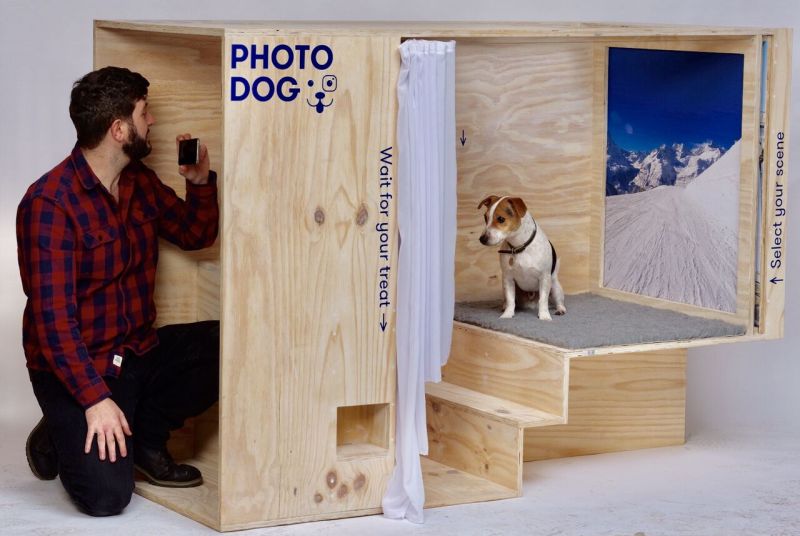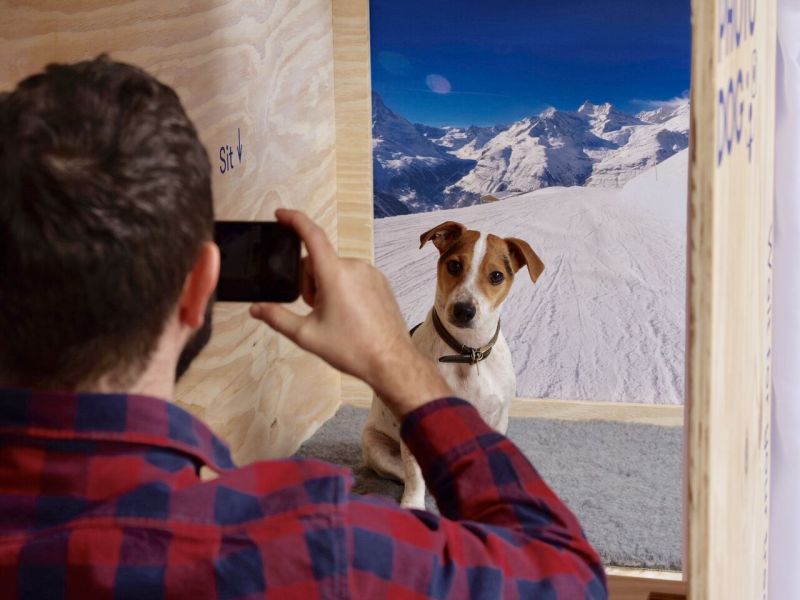 Buddy Box by Roselind Wilson Design
Inspired by the form, function and flexibility of shipping containers, Buddy Box is a replication of a dog's natural den. Made of corrugated steel, this doghouse houses two shelves to store your pooch's stuff.