French tiny house builder Optinid has built a 6-meter home for Laurent their client; it's aptly called the Laurent's Tiny House. Simple and elegant from the outside, it has a wood-paneled exterior with unique black trim. It features a tailor-made layout based on the owner's needs and requirements.
Laurent's Tiny House has a double-pitched roof with an offset on the viewing side. There is a glass door in the front but not many windows are included. The interiors boast a similar wooden theme like on the outside with some blue in the kitchen and white in the living room.
The tiny house follows a special layout in which U-shaped wall supports are added just opposite the main mezzanine for additional storage. According to the builders, the tiny house uses under-floor heating that helps create a comfortable living environment during winters pretty economically.
Also Read: Baluchon Builds Kiwi Tiny House as Vacation Rental
This tiny house was built off-site but delivered complete, and is ready for use now. In the pictures below, you can see the owner living happy moments in his little abode.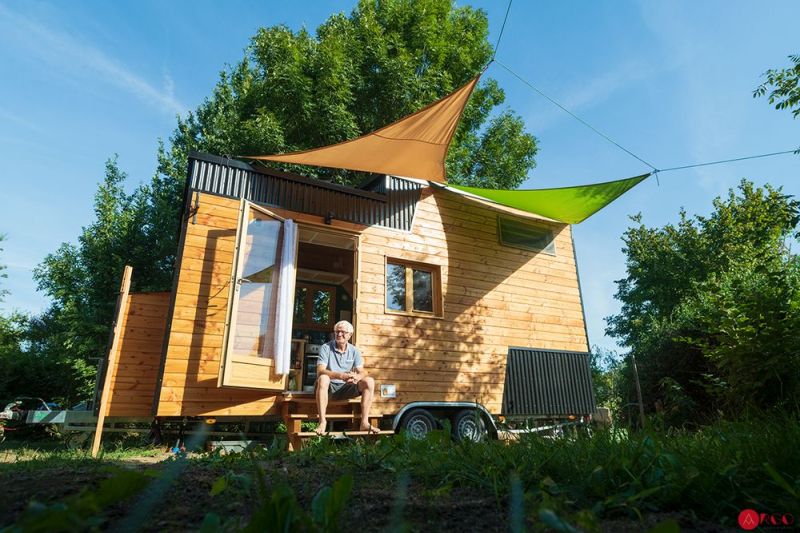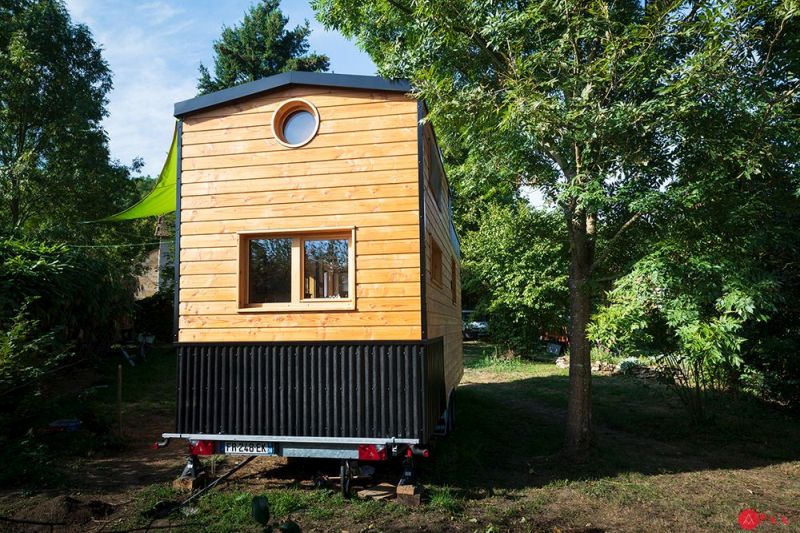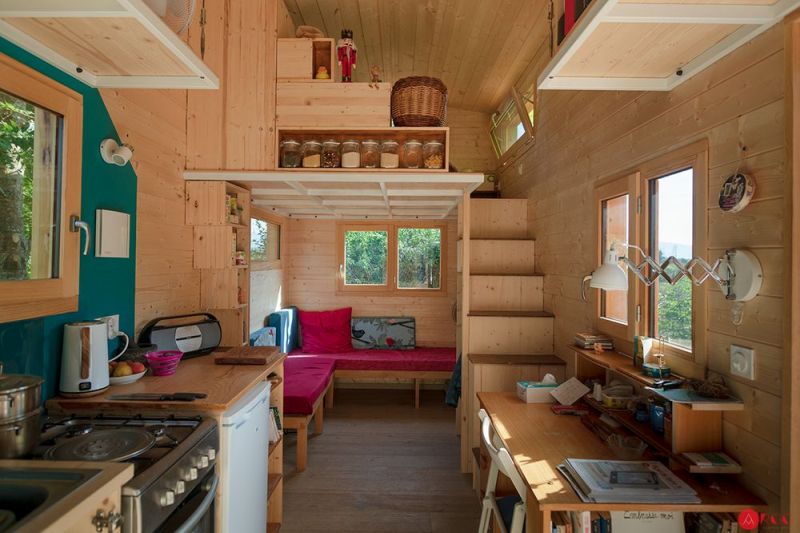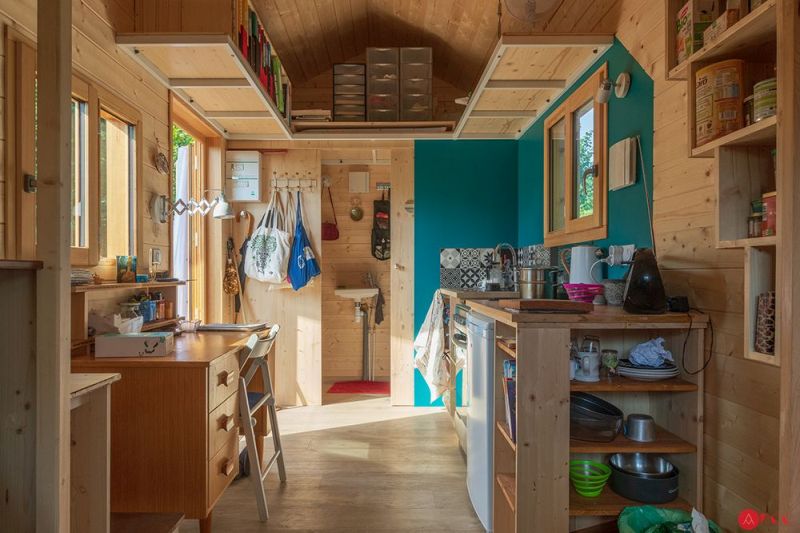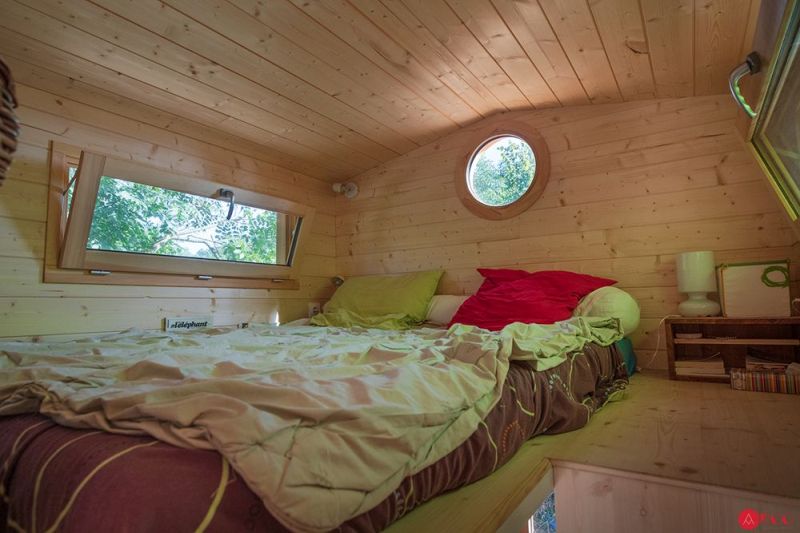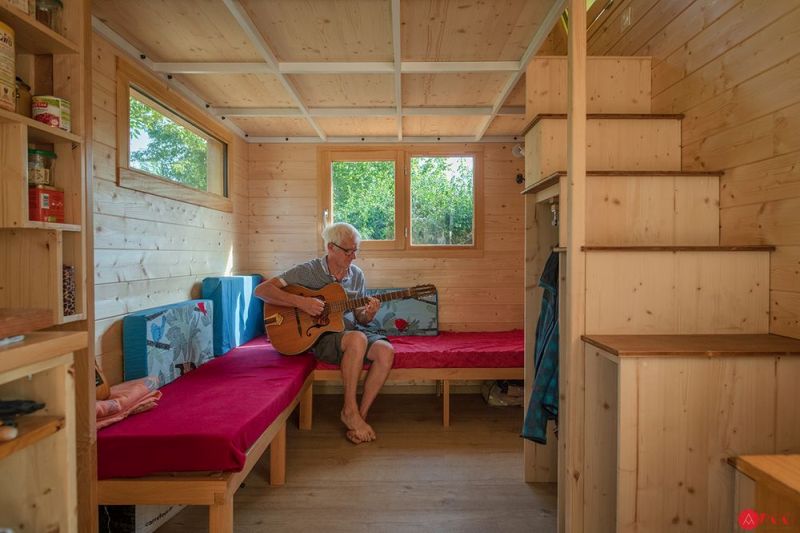 Via: Optinid